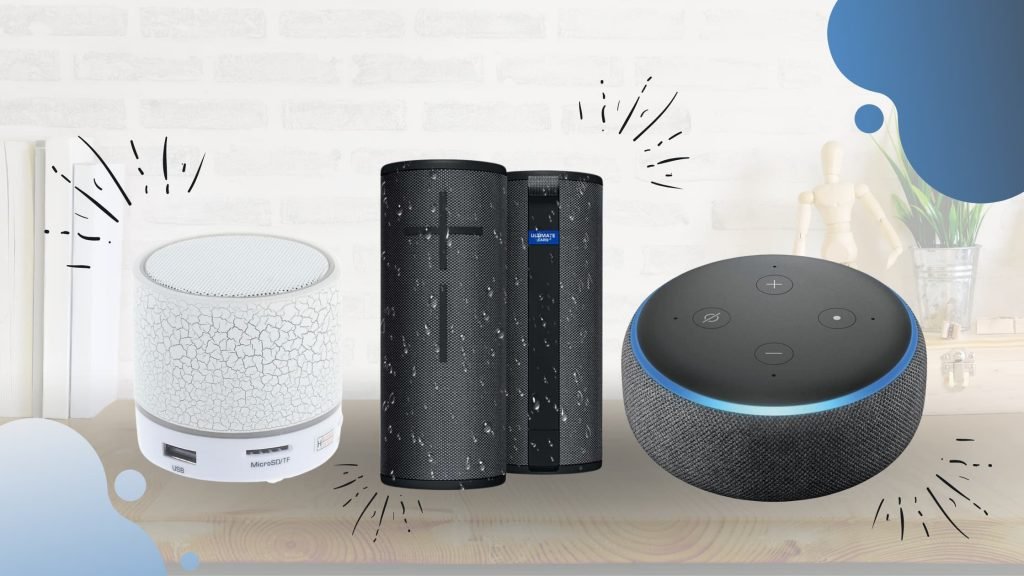 Bluetooth speakers continue to hold a special place in our hearts thanks to their portability, reliability, and excellent audio quality. They are also more adaptable, durable, and compact than traditional speakers. They work with any smartphone and sound just like the smart-speaker versions, so they are must-have products for any music lover in 2021!
Here are some of the best Bluetooth speakers for home and office you can find – from small, take-anywhere speakers, smart models with Alexa or Siri to party models with exceptional sound! These are our favourite wireless speakers for your home or office of all shapes and sizes!
Smart Home and Office Bluetooth Speakers
Bluetooth speakers have grown in popularity in recent years as a result of their ease of use, and ability to help people get through long work days. They come in a range of shapes, sizes, and colours to complement your home or office decor. Here are the best Bluetooth speakers for the workplace, whether you work from home or travel often for work!
Original Apple HomePod Mini: Enjoy a Sophisticated Sound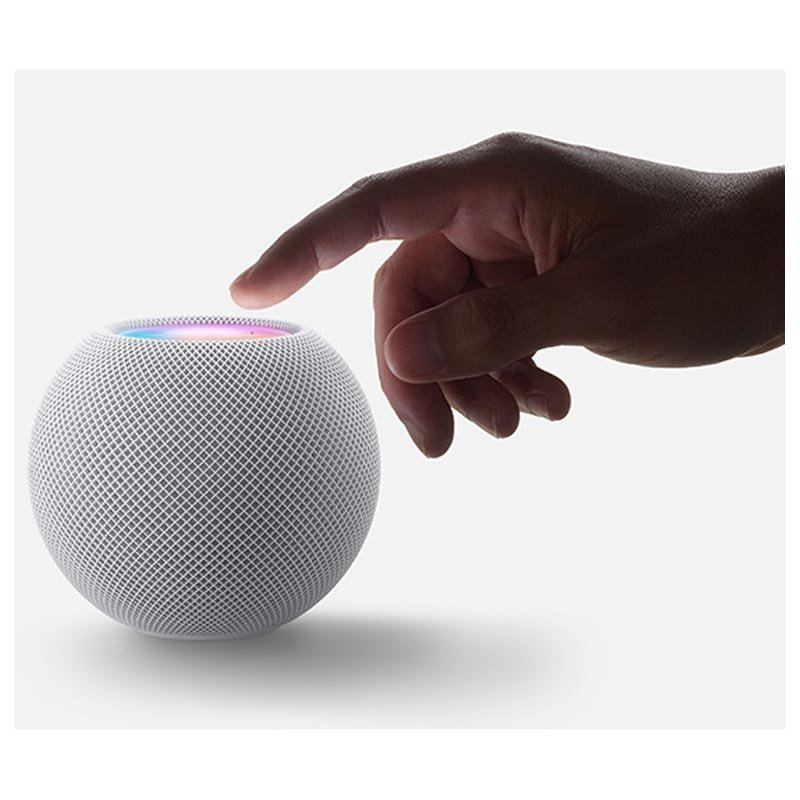 This Apple HomePod Mini includes seamless fabric mesh, chosen for its acoustic properties and stylishness, which is wrapped around a compact design with a flat top.
It's compact and discreet enough to fit in any room of the building, providing rich 360-degree audio that sounds fantastic from every angle. Siri will assist you with daily tasks and give you simple control over your smart home devices.
Other features:
You can control your smart home features with Apple HomePod Mini.
Provides rich sound in separate rooms (multiroom audio experience).
Includes four different microphones for better voice commands.
Apple's S5 chip analyses the music and changes it to provide the highest possible quality.
Works perfectly with all Apple devices.
Google Nest Mini 2nd Generation Speaker: Eco-friendly Information Source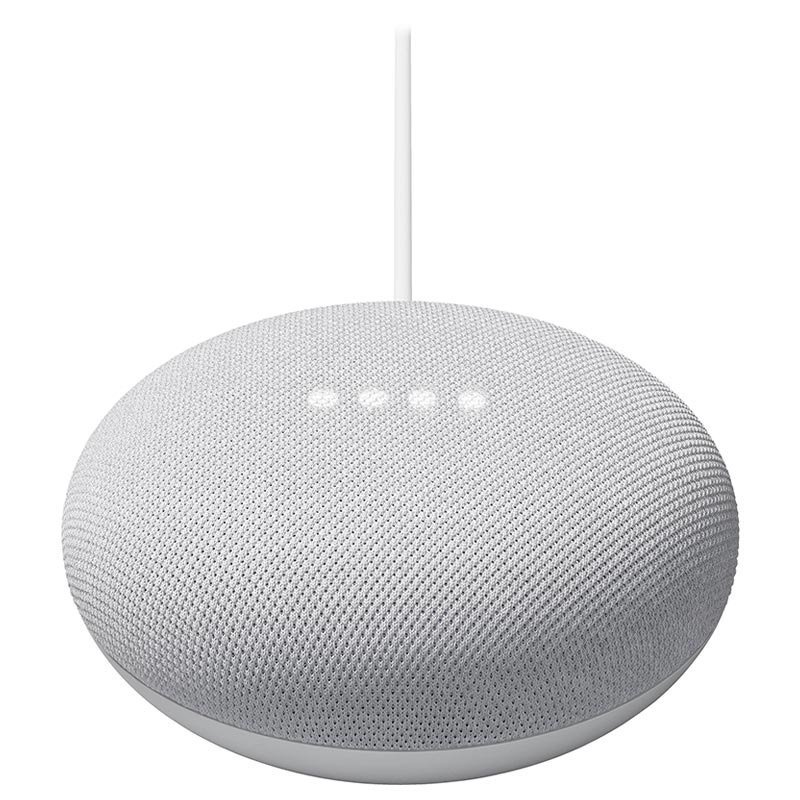 This Google Nest Mini 2nd Generation speaker is ideal for music streaming or smart home power. Also, this model allows you to use Google Assistant to get fast access to important information including news and weather forecasts.
The housing has a fabric cover made out of recycled, eco-friendly materials.
Other features:
Made of very durable recycled plastic.
Provides seamless use with Google Assistant at any moment.
Three microphones for better voice recognition and fulfilling the given commands.
Supports all of today'smost popular music streaming platforms.
Integrated wall mount for placing in any room or space.
JBL Horizon Bluetooth Speaker: Keeping up With the Schedule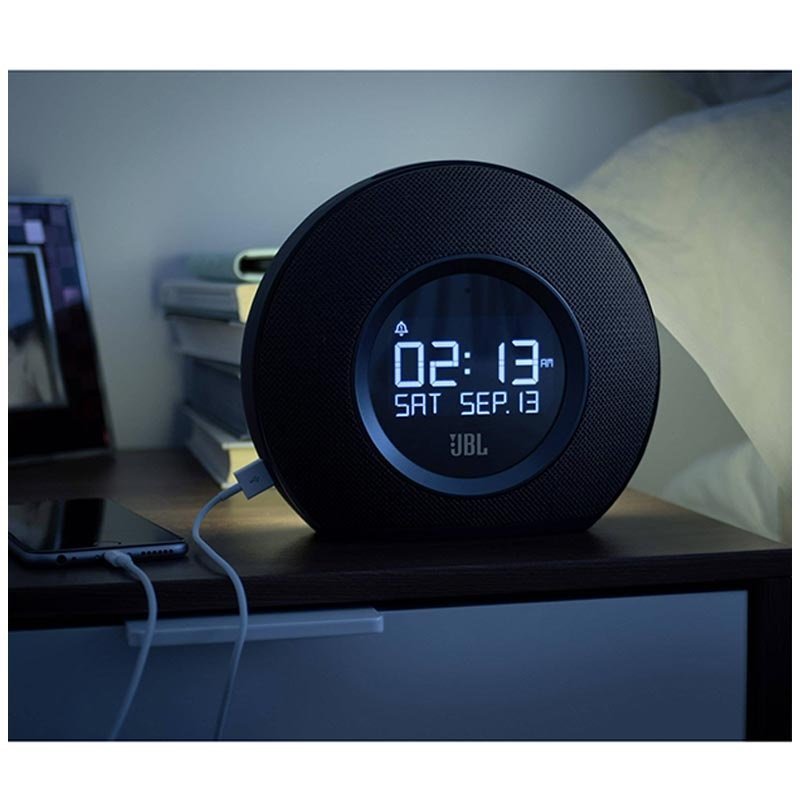 Decorate your space and take advantage of the JBL Horizon Bluetooth speaker's many features! Two separate alarms and some exclusive wake-up sounds are included in the JBL Horizon Bluetooth clock radio.
A large LCD monitor displays the time, date, day, and alarms. Thanks to a built-in light sensor the display brightness changes based on the ambient light.
Other features:
A large LCD shows you the time, date, day, and alarms.
You can set two independent alarms and choose their songs.
Compact and attractive design that blends in with any home or office.
Equipped with dual USB outputs for recharging your devices.
Built-in light sensor that adjusts display brightness to the environment.
Amazon Echo Dot 3 Smart Speaker: Better Support During the Day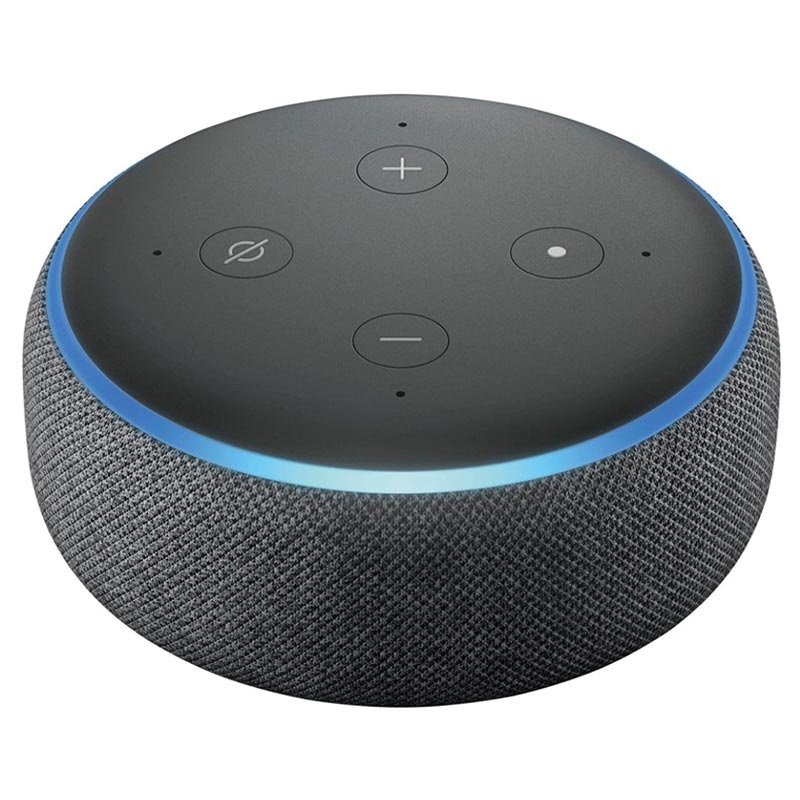 The Amazon Echo Dot 3 wireless speaker will make your home or workplace smarter than ever before! The Amazon Echo Dot 3rd Generation is a wonderful decoration as well as a useful device.
The Alexa and Google assistants on the Amazon Echo Dot 3 smart speaker allow you to control compatible smart home devices with your voice.
Other features:
Supports Wi-Fi network and Bluetooth connectivity.
Serves as a timer, so you can measure the time needed for particular tasks.
Equipped with helpful buttons for easier use.
Includes four far-field microphones for better voice recognition.
Requires Alexa app to be installed to use voice-recognition and virtual assistant.
Wireless Speakers for a Cosier Ambience
Thanks to the LED light, stylish and avant-garde design and other special features, a Bluetooth speaker can also enrich your audio experience with visual effects. In this list, you will find our top picks when it comes to the best speakers for creating a more enjoyable atmosphere!
Creative Retro FM Radio Bluetooth Speaker: Perfect for Vintage Decor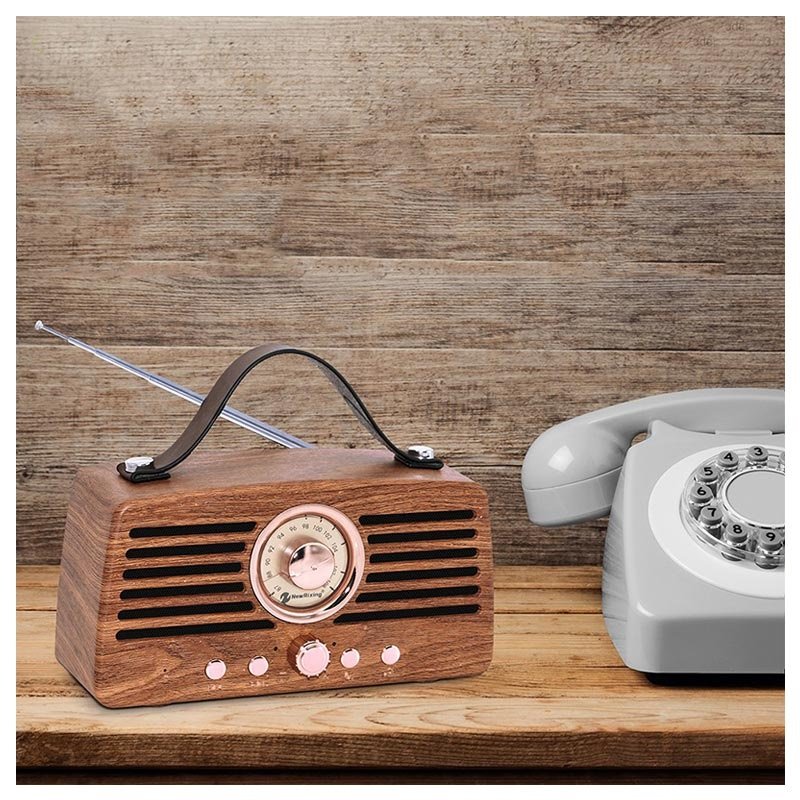 This fashionable wireless Creative Retro FM speaker is suitable for both outdoor and indoor activities. It's ideal for your vintage home decor because of its retro style.
It has an FM radio and strong 5W stereo speakers, as well as four different streaming services. This allows you to just kick back and listen to your favourite music!
Other features:
Provides streaming via Bluetooth, 3.5mm AUX, USB port or microSD card.
Included detachable hand strap for ease of carrying indoor or outdoor.
Provides a hands-free experience, so it can be used in cars or other vehicles.
Durable built-in battery delivers up to 6 hours of playback.
Compatible with all Bluetooth-enabled devices or devices with a 3.5mm jack.
Mini Bluetooth Speaker A9: Classical Piece of Art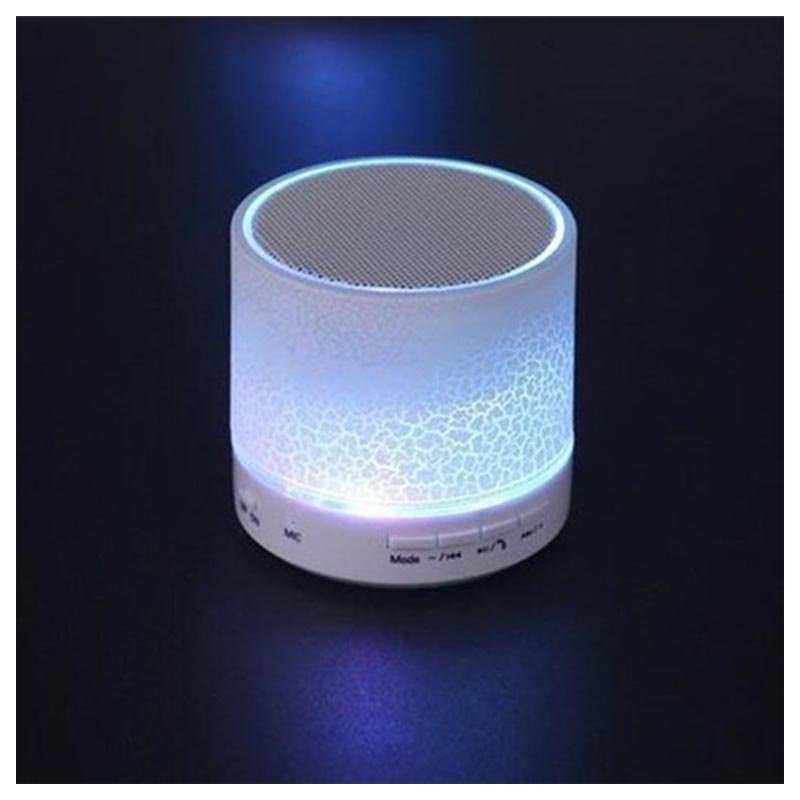 With this artsy Bluetooth speaker A9 with a special cracked pattern, you can take your favourite music with you wherever you go.
Connect it to your smartphone, tablet, or another Bluetooth-enabled gadget to listen to music or take calls without having to pick up the handset. This wireless speaker fits easily into your bag or backpack, and its compact design means it won't take up too much space.
Other features:
Includes a built-in LED light for a more comfortable experience.
Delivers quality sound and powerful bass for all who enjoy music.
Includes a built-in microphone, which provides hands-free calls in the car.
You can play music from your micro SD TF card in case your Bluetooth is disabled.
This speaker comes with a 2-in-1 cable for charging and a 3.5mm AUX connection.
3-in-1 Portable Bluetooth Speaker: Creates a Cosier Ambient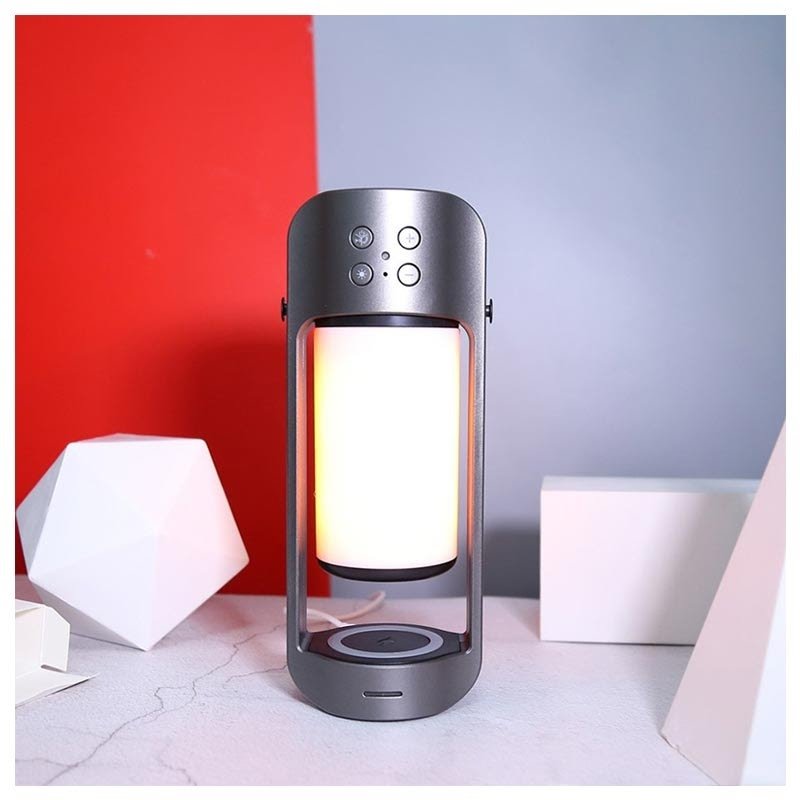 Bring this handy 3-in-1 Bluetooth speaker to your garden or living room to make it even better! It not only has ambient light and a wireless speaker, but it can also charge your smartphone wirelessly at a rate of 10W.
It also has a memory card slot and is compatible with most Android, iOS, and Windows devices.
Other features:
The LED flame light is perfect for a romantic atmosphere.
Includes a built-in 10W wireless charger for compatible smartphones.
The exceptionally detailed sound across all music genres suits all music lovers.
Includes AUX, Micro SD, and USB inputs, so you can enjoy music transferred from diverse sources.
Widely compatible with most Bluetooth devices – smartphone or tablets.
Bluetooth Speakers for Garden and Outdoor Events
If you like to bring your Bluetooth gadget outside, whether it's for an outdoor party, dinner in the garden or just to enjoy music while working out, you should keep in mind to pick a waterproof speaker that suits your outdoor activities. So, here is a list of our top outdoor favourites!
JBL Flip 5 Waterproof Wireless Speaker: Ideal for a Garden Party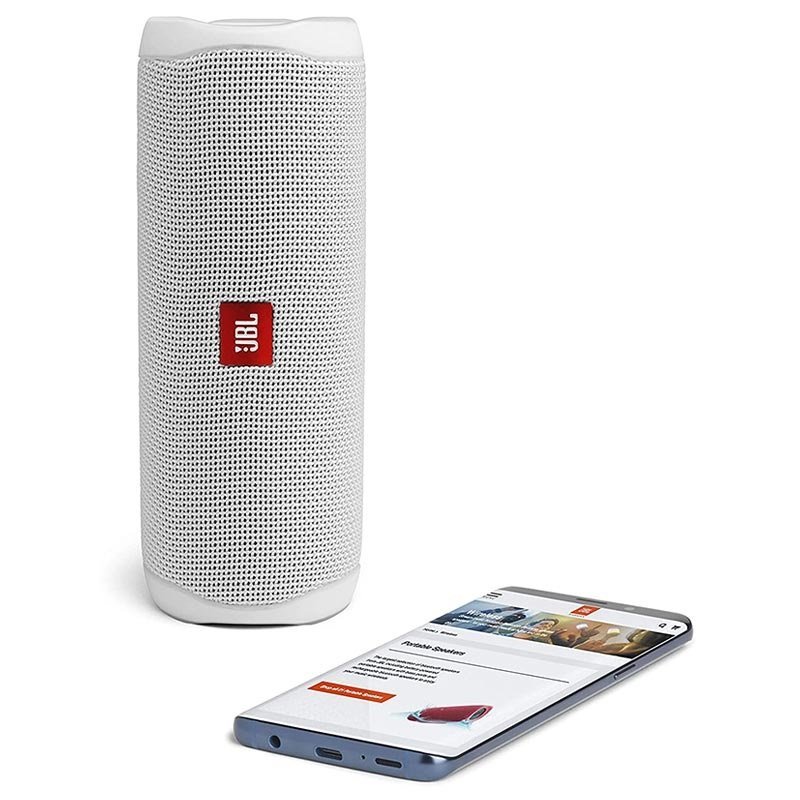 The wireless JBL Flip 5 speaker is everything you need to start a group party! It's small and easy to carry. Every note has a heavy, earth-shaking sound and exceptional clarity.
It's designed to withstand even the most extreme partying conditions. It's compatible with JBL's PartyBoost technology, which allows you to attach multiple speakers at once.
Other features:
Provides fantastic sound power wherever the user is.
Conveniently compact design and easy to store.
The long-lasting design allows you to enjoy your gadget for as long as possible.
JBL's PartyBoost pairing app, which includes special audio features, is supported.
Extremely long battery-life, which makes it suitable for any occasion.
Ultimate Ears Boom 3 Waterproof Bluetooth Speaker: Outdoor Party Gadget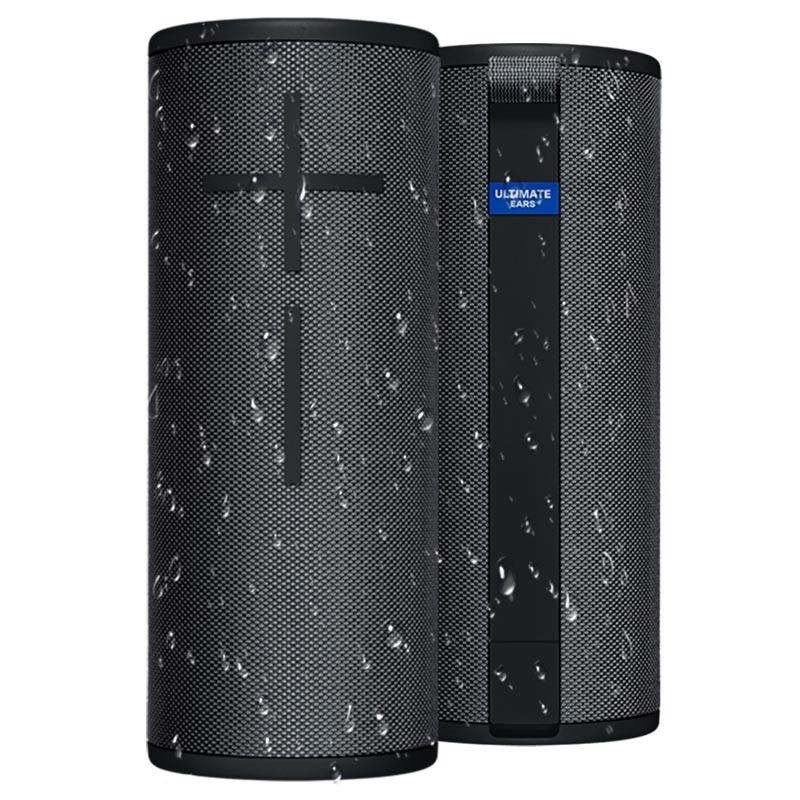 With the incredible Ultimate Ears Boom 3 Waterproof Bluetooth speaker, you can take the party with you wherever you go. It's ultra-portable, offers balanced 360-degree, deep bass, and has a powerful battery that lasts up to 15 hours on a single charge.
This wireless speaker can be fully submerged in 1m-deep water for up to 30 minutes thanks to its IP67 water-resistant and dustproof qualities.
Other features:
Integrated button for play, pause and skip tracks directly on the speaker.
Covered with extremely resistant fabric, so the product is quite invulnerable to damage.
Has a built-in battery that can last up to 15h on a single charge.
The installed app supports features like Block Party, PartyUp Remote On/Off for a better music experience.
Up to eight devices can be paired to the speaker via Bluetooth connectivity.
XDobo X8 Water Resistant Bluetooth Speaker: Ultra-clear and Powerful Gadget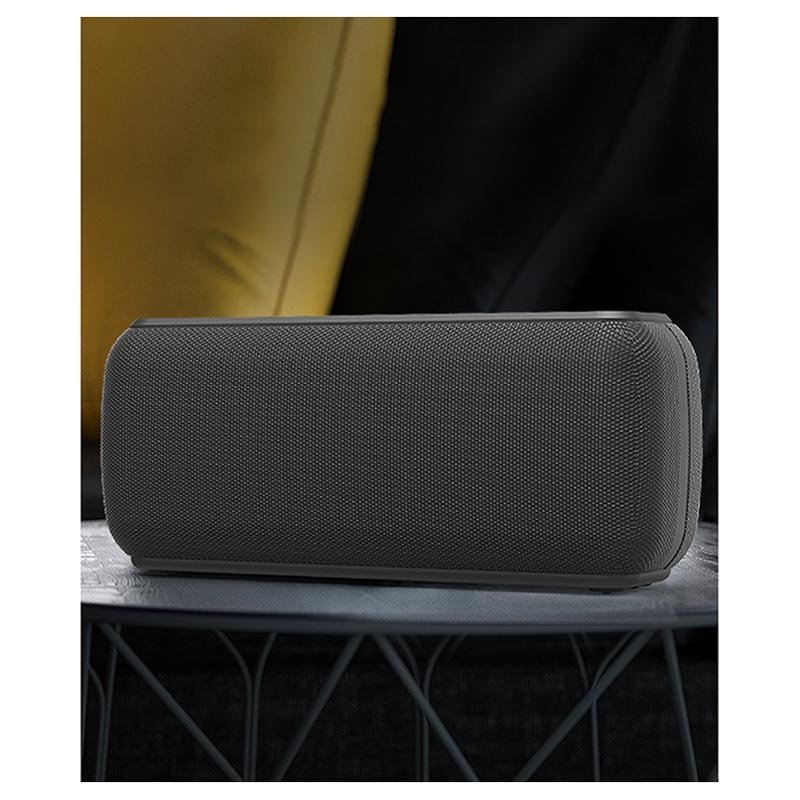 Connect your computer to the X8 XDobo wireless speaker, turn on the audio, and you'll be transported to a concert hall!
Thanks to the long battery life, your concert will last up to 15 hours. It's waterproof to IPX5 standards, so you can use it both inside and outside. Then there's the fact that its timeless style goes with every kind of decor!
Other features:
IPX5 waterproof certification allows you to play music in rainy conditions or bathrooms.
Battery life gives 8h to 15h of music enjoyment.
Convenient media control buttons for easier use.
Three playing modes: via Bluetooth, TF card, AUX.
Compatible with all devices which support Bluetooth, mobile phones or tablets.
How to Pick out the Best Bluetooth Speaker
There are so many new wireless speakers for home or office on the market these days. Great designs and cutting-edge technology makes deciding quite difficult.
Since the options are infinite and there are plenty of products, here are our tips on what to pay attention to when choosing the best model for you:
Durability – First and foremost, some portable speakers are designed to last. They might be waterproof for camping or listening to music by the pool. However, others aren't made for the outdoors and will look nicer inside your home instead.
Location – If you're having trouble deciding which Bluetooth speaker is best for you, visualise where you'll need it and look for a speaker that suits that environment. If you spend a lot of time at the beach, water and dust resistance in your outdoor speaker is important.
Purpose – If you're a party fan, you might choose a speaker with the ability to link two speakers together. Also, you can choose one with multipoint pairing, which allows multiple devices to connect at the same time. All speakers should have good battery life, sound quality, and design.
Anyhow, whichever Bluetooth speaker for home or office you choose, you can't go wrong, because all of the most popular models today have a similar quality of sound with good sound range, battery life and extra features. Make sure to follow our suggested how-to-find steps and you are ready to go!