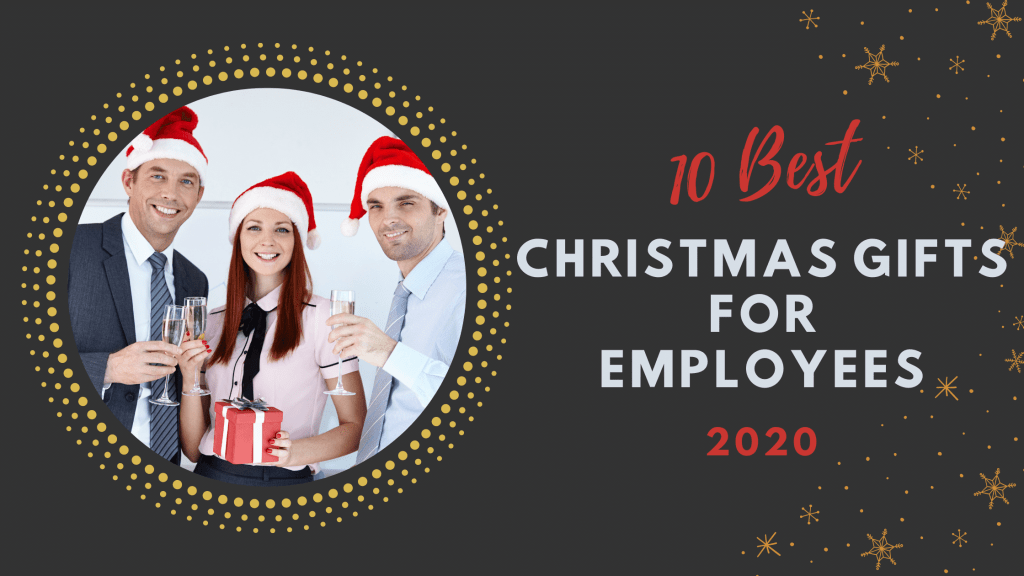 Christmas is coming and everyone is happy about the holiday season, especially managers who choose Christmas gifts for employees. This is a great opportunity for people to get creative about stocking fillers.
Many people enjoy the whole process of planning and buying gifts for family, friends and colleagues. But when it comes to the people you work with, it is a bit different from buying a birthday gift or buying your friend gifts. It can be challenging to choose the right Christmas present for your employees.
Practical tips on buying the perfect gifts for colleagues
If you run a business, this article will help you choose the best Christmas gifts for employees. As a bottle of wine does not do the trick here, there are some things you need to know before shopping. Check out the following tips and read more about how to choose the best Christmas gifts for colleagues:
Keep track of what he or she likes.
When planning a Christmas party for your business, you should pay attention to what they want. Spending a lot of time with them should not be a problem.
What is most important to them? Think about it.
For example, almost everyone has a mobile phone. Buying some mobile gadgets would be a great gift idea. There are lots of things from well known brands you can buy for mobile phones like headphones, power banks, wireless chargers etc.
Throwing a large sum of money on expensive corporate gifts is no guarantee that your employees will be happy. In short, you should not spend a lot of money on staff Christmas presents.
Sometimes small, inexpensive office gifts are an even better idea than throwing money at something your employees do not like. In other words, the gift should be something symbolic and useful.
Above all, make your employees smile and feel good during the Christmas weekend. It is the best present you have the opportunity to give them this year. On the other hand, if you want to be creative and buy them something outstanding, check out the list of carefully selected products below. We searched around a bit and came up with the list of 10 best, cheap, fun, practical and appreciated coworker gifts.
1. Bluedio Hurricane Hi True wireless headphones keep concentration at the top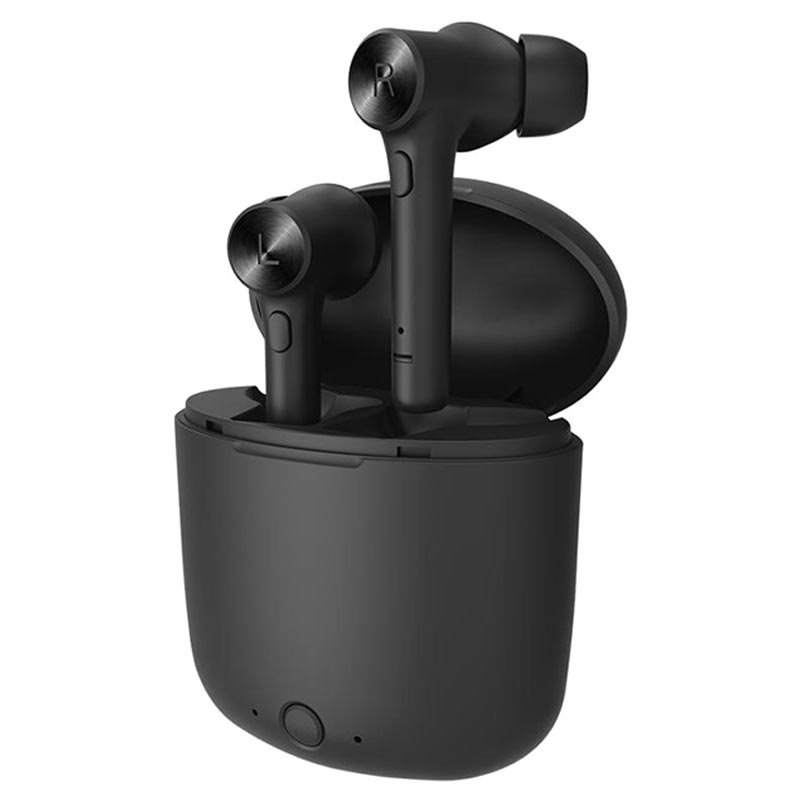 We bet you have at least one person on your team who hates cords. Above all, some people do not like technology at all. These days when it is impossible to live and work without technology, you as an employer must find a way to make this process easier for employees.
For example, Mark, in your device, drives his car a lot. On the other hand, he has to use a mobile phone often because of his job. To improve his safety while driving, you can buy him wireless headphones. The device is one of the perfect gifts for colleagues which reduces the risk of potential accidents.
Bluedio Hurricane Hi provides an exceptional sound experience. They are easy to use because a user only needs to press a button to switch between music and calls. The connection to devices is fast and stable because the headphones support Bluetooth 5 technology. All headphones have a high-resolution microphone and provide high-quality and clear sound.
2. 4smarts VoltBeam Fold Fast wireless charger keeps all mobiles ready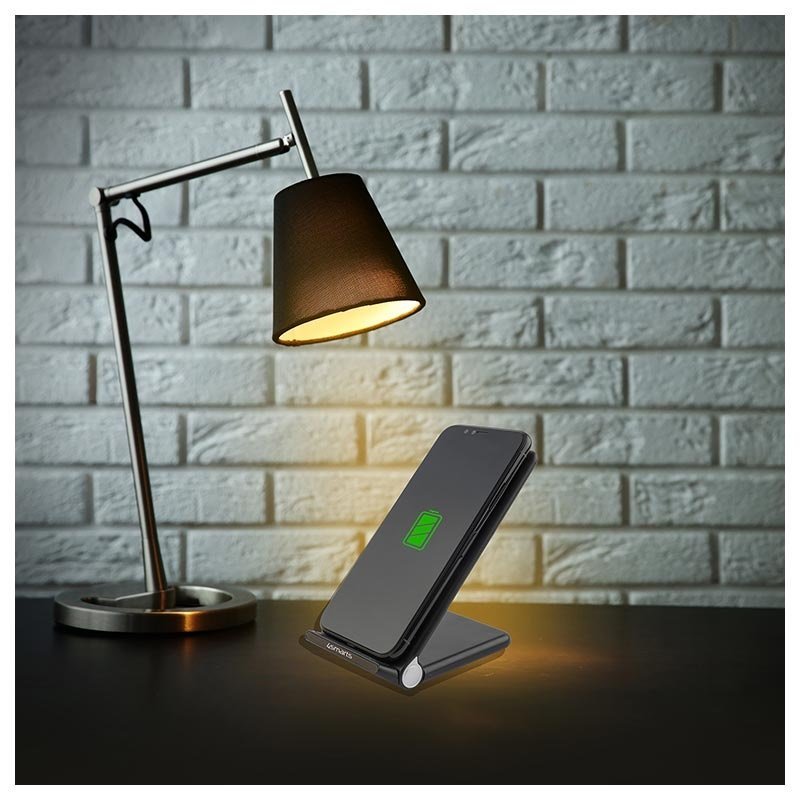 Everyone hates situations when the phone battery is empty and they have to wait to fully charge the battery. It can frustrate. Therefore, to make your employees more productive and less stressful, buy them a fast wireless charger. These types of inexpensive Christmas gifts for staff can save many nerves.
Keep in mind that every new generation mobile phone supports wireless charging, so buying a wireless charger is a perfect idea. Your employees will be happy because they would not wait too long to get their phone batteries fully charged.
4smarts VoltBeam Fold fast wireless charger is one of the best products on the market. It has a unique modern design that allows people to place their phones at all angles. When charging their phones, they can simultaneously watch videos and make FaceTime calls.
3. Harman / Kardon Neo Bluetooth speakers for productivity
Have you thought about how to create a relaxed atmosphere in your team? Music is the right place to get productivity in the office. Loud music can certainly distract some people in their work, but low volume music is great for everyone. It is great for productivity and mental health.
You do not need to buy large speakers for your team. Instead, try to find portable Bluetooth speakers that are perfect in this situation. By purchasing these devices, your employees would be able to listen to their favorite music in their offices. Christmas tunes from these speakers would be something they will no doubt remember for the rest of their lives.
With Harman / Kardon Neo portable speakers, they allow you to take your music anywhere. The device has a built-in echo-reducing speaker so you can use it for phone calls, among other things. Cables are not necessary as the device has Bluetooth 4.2 and a built-in battery that can play music for up to 10 hours.
4. Waterproof solar power bank / wireless charger with high capacity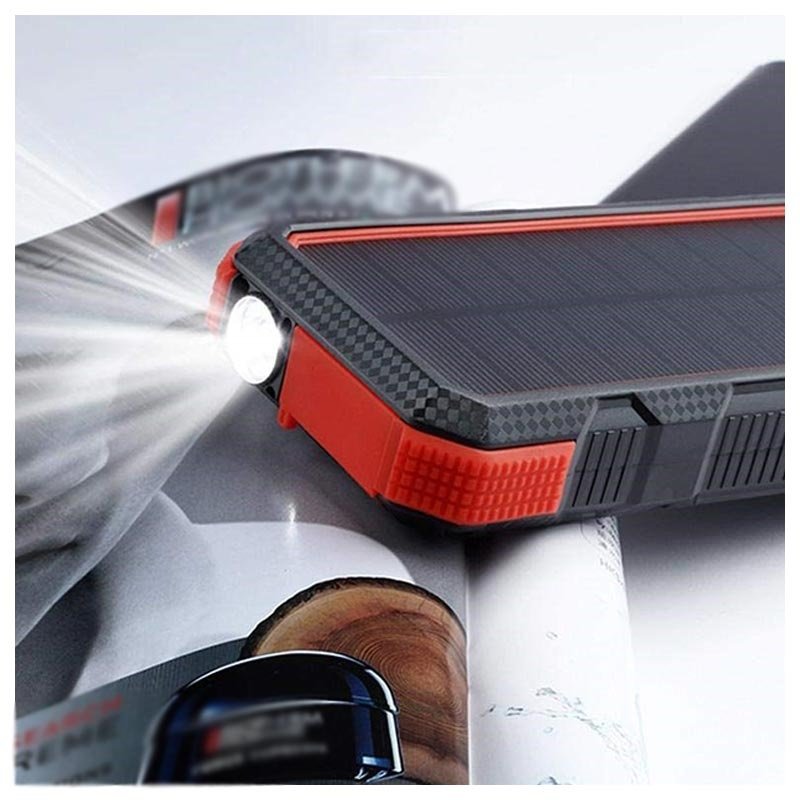 In every business, some employees like to spend their vacation on the go. During the trip, the worst thing they can experience is a dying battery. They can not take pictures and call their family members. All this makes a power bank one of the perfect Christmas gifts for employees who love to travel.
When they are on the beach, there is a lot of water around, and power banks can quickly get wet. Therefore, you should consider buying a waterproof power bank. There is a wide range of products on the market. Some of them have basic features, while others have some valuable extra features.
As the name suggests, waterproof fast solar power bank / Qi Wireless Charger is anything but a regular power bank. With this device, your employees will be completely ready for outdoor adventures.
Because the external battery is solar powered, they will always have an energy source for their phones. The device supports fast charging up to four devices (one wireless) simultaneously. Due to its powerful battery, it can charge tablets, laptops, etc.
5. Anti Blue Light glasses for safe computer use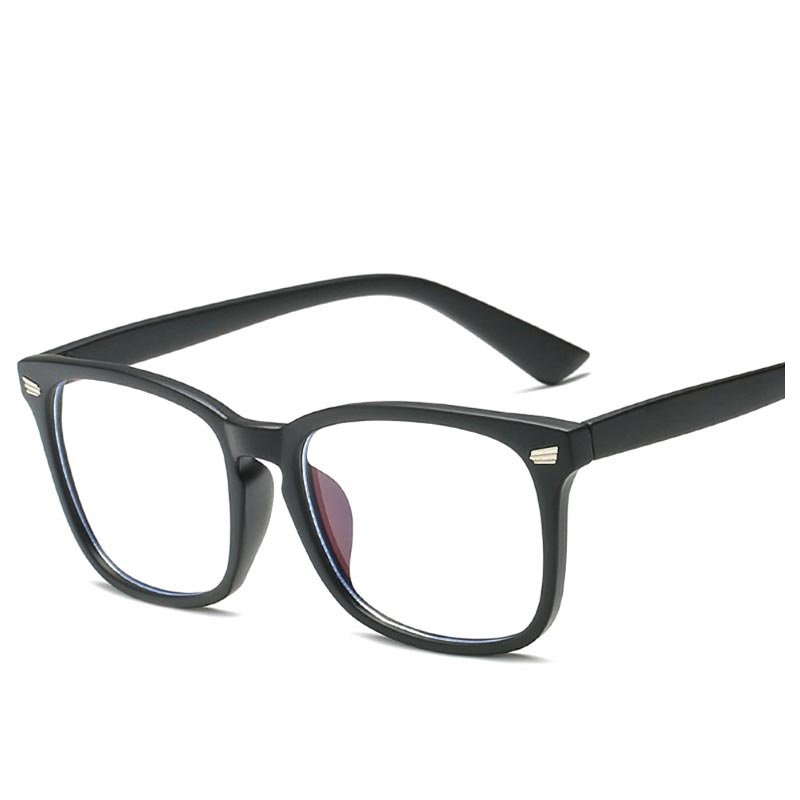 When some executives choose a Christmas present for their employees, they also pay attention to their health. Christmas gifts should not only give temporary joy but something that people can experience in the long run. As an employer, you should put the health of your employees first. You need to create an environment where people will work without harming their health.
If members of your team use computers all week, it could be a potential risk to their eyes. To protect their eyes, you should consider buying them data protection glasses. With such great Christmas gifts, you tell your employees that you care about them.
With a little money, you can protect the health of your employees. So why not buy the glasses for everyone on your team and make them part of the office supplies?
Anti Blue Light glasses fit all face shapes and sizes. They block harmful blue light rays and prevent them from reaching the eyes of humans. People who wear these glasses will avoid eye pressure, fatigue and headaches.
6. Covered S67RL1 P1 photo frame with LED strip for loved ones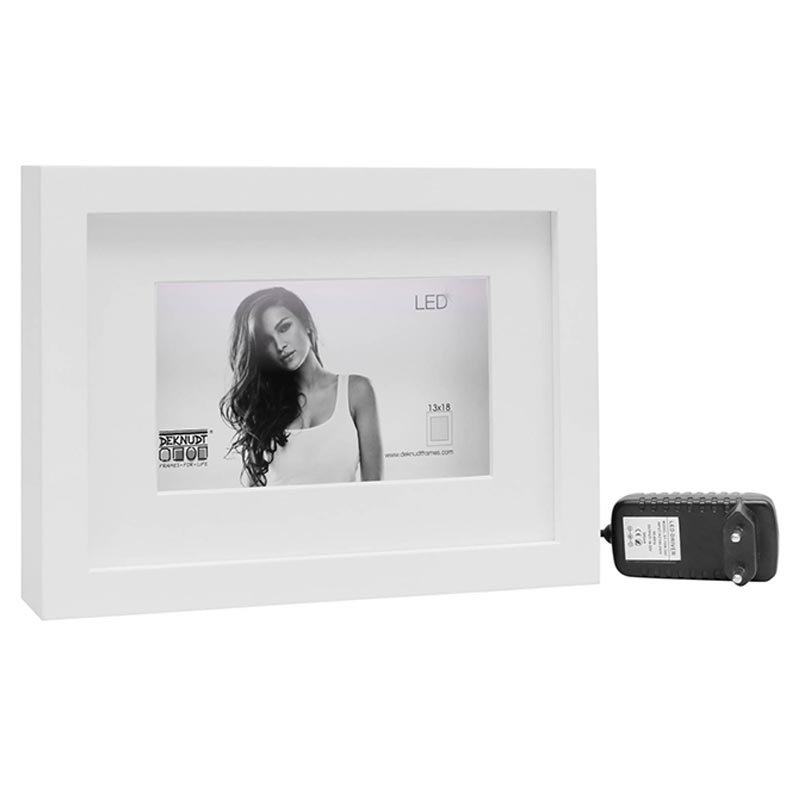 Some people can not imagine their offices without pictures of their loved ones. On the other hand, some people need to have flowers on their desk.
It is common for most people. Most of the day we are away from family and nature; we stay in offices and work. All this can be depressing.
You should buy something that helps them stay in touch with their families while they work. For example, you can make sure that every office or desk in your business has a photo frame. In this case, each employee could place some private pictures on their desks. In the same way, you can make space in the office so that people can bring flowers or plants.
A Deknudt picture frame with LED stripe is a desk accessory that can help you a lot to create a warm and friendly environment. It is important to point out that this is not a classic photo frame. Deknudt Picture Frame has LED lights and a modern design that puts the main focus on the photo.
7. Honju DarkRoom neoprene case provides security for your laptop
Whether your employees are going on a business trip or attending a meeting, they need a proper travel case for their belongings. We're talking about pens, books, laptops, mice, etc. These things are essential to their business and you do not want to see them broken. Therefore, consider a stylish and practical computer bag or case as a Secret Santa gift for employees.
When choosing a computer case, you need to find one that protects your laptop in a good way. Keeping a computer protected from damage during transport is crucial as all the projects and important information are in it. So make sure that the bag is waterproof and that it can handle all potential shocks.
Honju DarkRoom neoprene sleeve protects your laptop from scratches, damage and splashing water. It provides enough space for important things like a mouse, laptop, charging cable, etc. If you are looking for something that protects your work, this bag is the perfect accessory.
8. Spigen Mannhart B201 thermal travel mug for the coffee break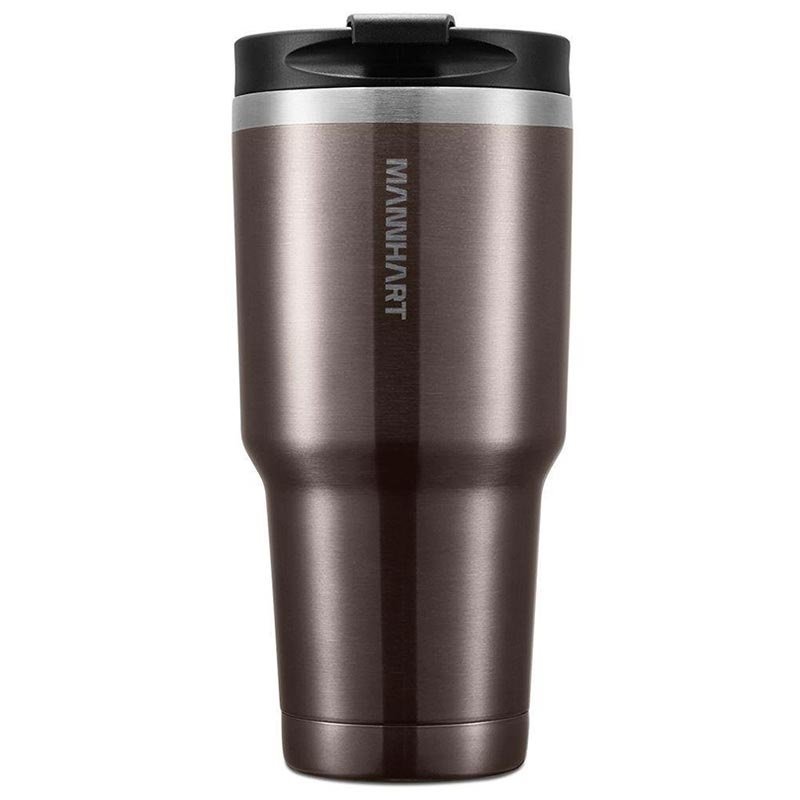 There are many reasons why employees should drink coffee at work. It can reduce pain, improve productivity, reduce stress and many other things. Above all, coffee is a social drink. As a manager, make sure they can drink their coffee the right way.
Not all companies have kitchens. It depends on the size of the company and many other factors. Therefore, the perfect gift for your employees could be a thermal coffee mug. By using a thermal cup, they can make coffee at home and take fresh coffee during work.
Spigen Mannhart B201 thermal travel mug keeps the temperature of hot coffee for 6 hours because it has double thermal insulation. The mug has a large capacity of 880 ml, so a person can be sure that they will have enough coffee for the whole day. It is ideal for desk work as it has a leak-proof screw cap which prevents coffee from being spilled.
9. Eaget FU60 fingerprint encrypted USB flash memory keeps your files safe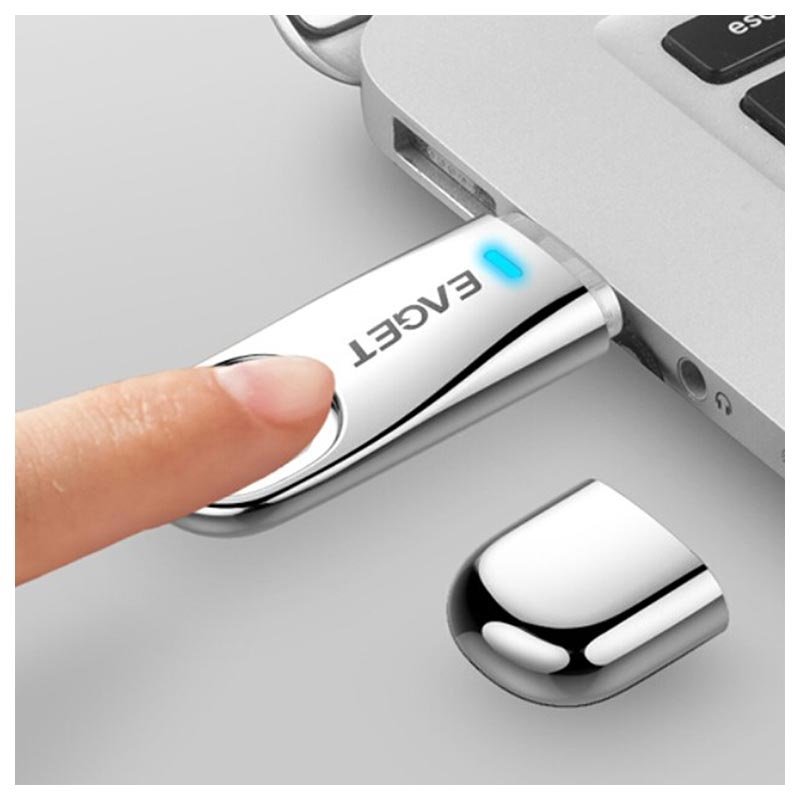 We all know that employees use their USB sticks to exchange files with each other. However, it is necessary to remember that not all USB flash drives are the same. Some cheap devices may contain viruses and infect computers in your business. Therefore, it is important to pay attention to this issue and keep your files safe.
As a manager, you need to protect valuable projects and keep all business secrets within the company, especially if your company works remotely. In other words, you need to make sure all your workers, both working from home and in the office, have security devices for exchanging data. One of these devices is a USB memory stick. It would be a good idea to choose an excellent USB device as a great corporate Christmas gift.
Eaget FU60 fingerprint-encrypted USB protects your data from being stolen. Large projects will be kept secure because the device has fingerprint encryption. Only the owner of the USB memory has access to the data. The device has a modern design, and it is fast (USB 3.0).
10. Ksix Alarm clock 2 with fast wireless charger for cozy nights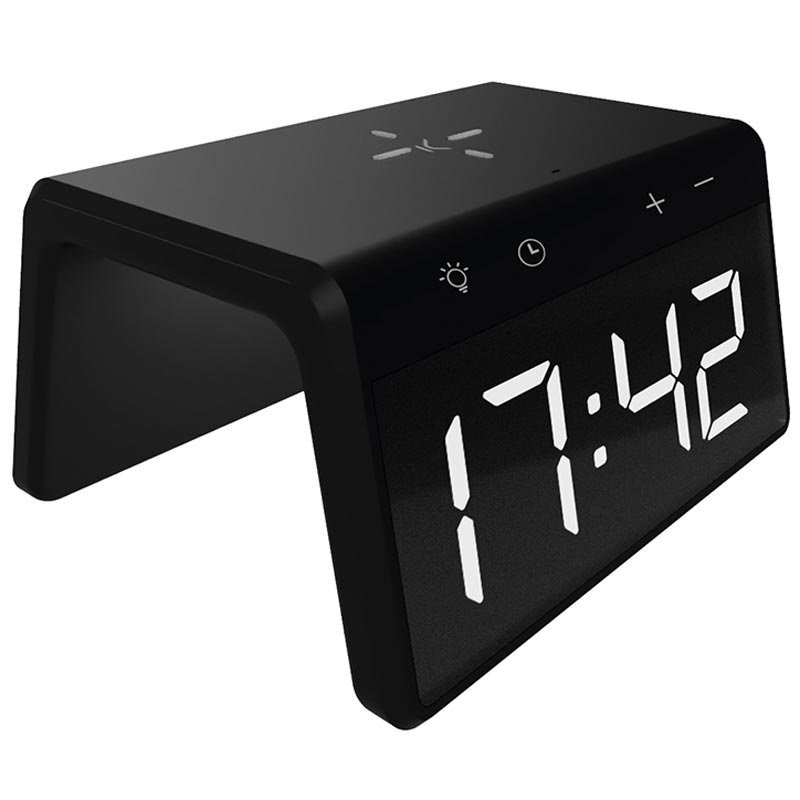 When choosing a gift for your employees, you do not have to buy something they will use at work. It can be something else like a CD, watch, bracelet, etc. But if you choose this path, you need to know what your employees like and what they do not like. For example, if you want to buy a CD for someone, you need to know what kind of music a person prefers.
So limit your choices to simpler things that everyone can use. For example, buy an alarm clock. But try to find a smart alarm clock with modern design and some additional features. The market is full of simple products for daily use, enhanced with modern design and intelligent features.
For example, the Ksix alarm clock 2 comes with a wireless charger and an integrated night light. This makes it useful and unique at the same time. Apart from the alarm function, the unit will allow your employees to create a romantic atmosphere in their rooms. The light can create eight different colors.
A perfect Christmas gift tip for companies – Gift vouchers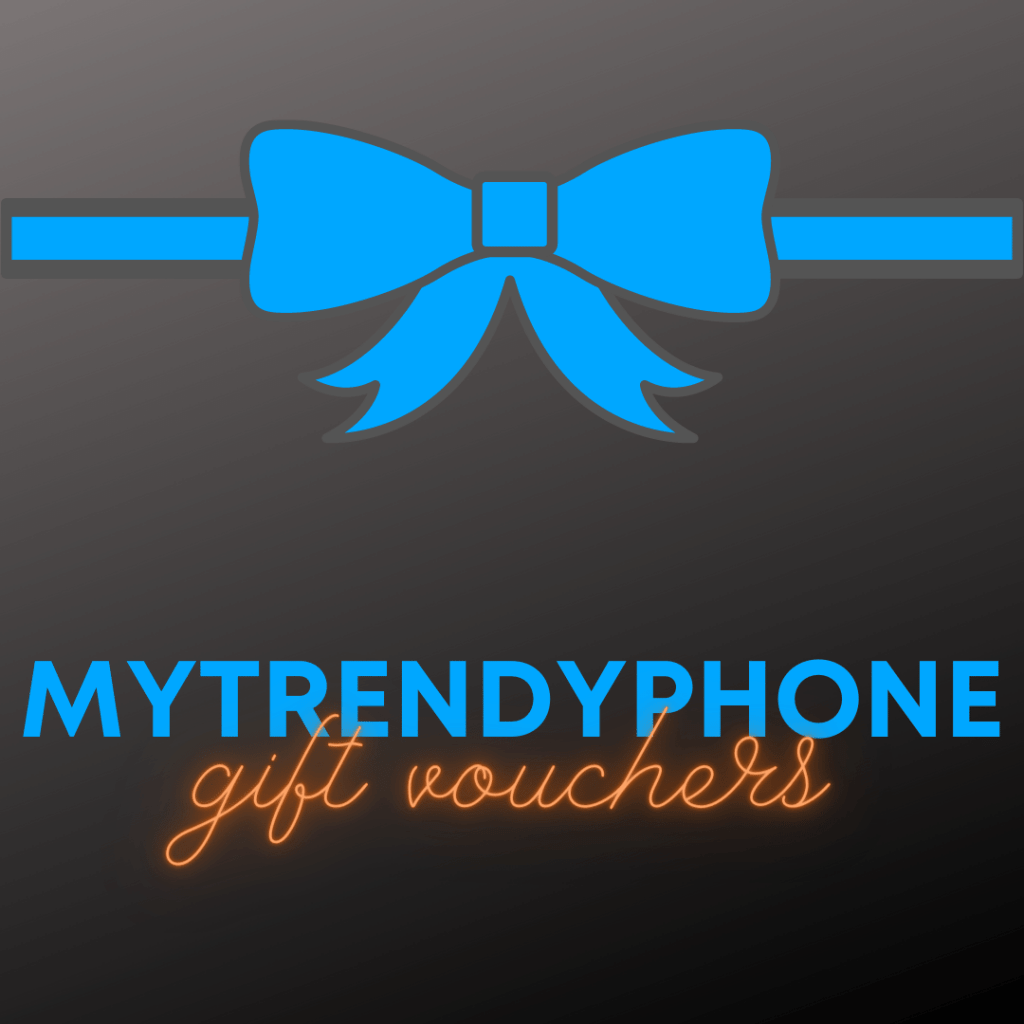 If you are not good at personalised gifts, choose a gift voucher. By giving a voucher, you can let your employees choose what they want to buy. Gift cards start at 10 GBP and can go up to 500 GBP. Of course, you can choose the amount that should be on the gift voucher.
When you select the voucher, you can choose whether you receive it by e-mail or by post. The process is simple. There is a code on the gift card that your employees will use during online shopping. When they find a product they want to buy, they have to enter the code in the "gift card" field on the website.
Get a Christmas present for everyone in the company on time
We hope the list helps you make a decision about which Christmas gifts for employees are right for your team members. With these products from the list in the gift box, you will make your employees more productive and happy at work.
It is up to you to decide whether to buy a gift set or a gift voucher. However, there are many different options here, and we are sure you are choosing the right one. So take advantage of our many benefits and long experience of good service and shop corporate Christmas gifts with us.
Merry Christmas!