One of the best feelings in the world has to be finding a book you've been dying to read for ages, finally holding it in your hands, and then turning the first page in order to embark on your next fictional adventure. Nothing can beat that, at least in our humble opinion, and if you are an avid reader yourself, then you know exactly what we mean. And while our love for books is something that will never change in this lifetime, the way we read them, inevitably, already has.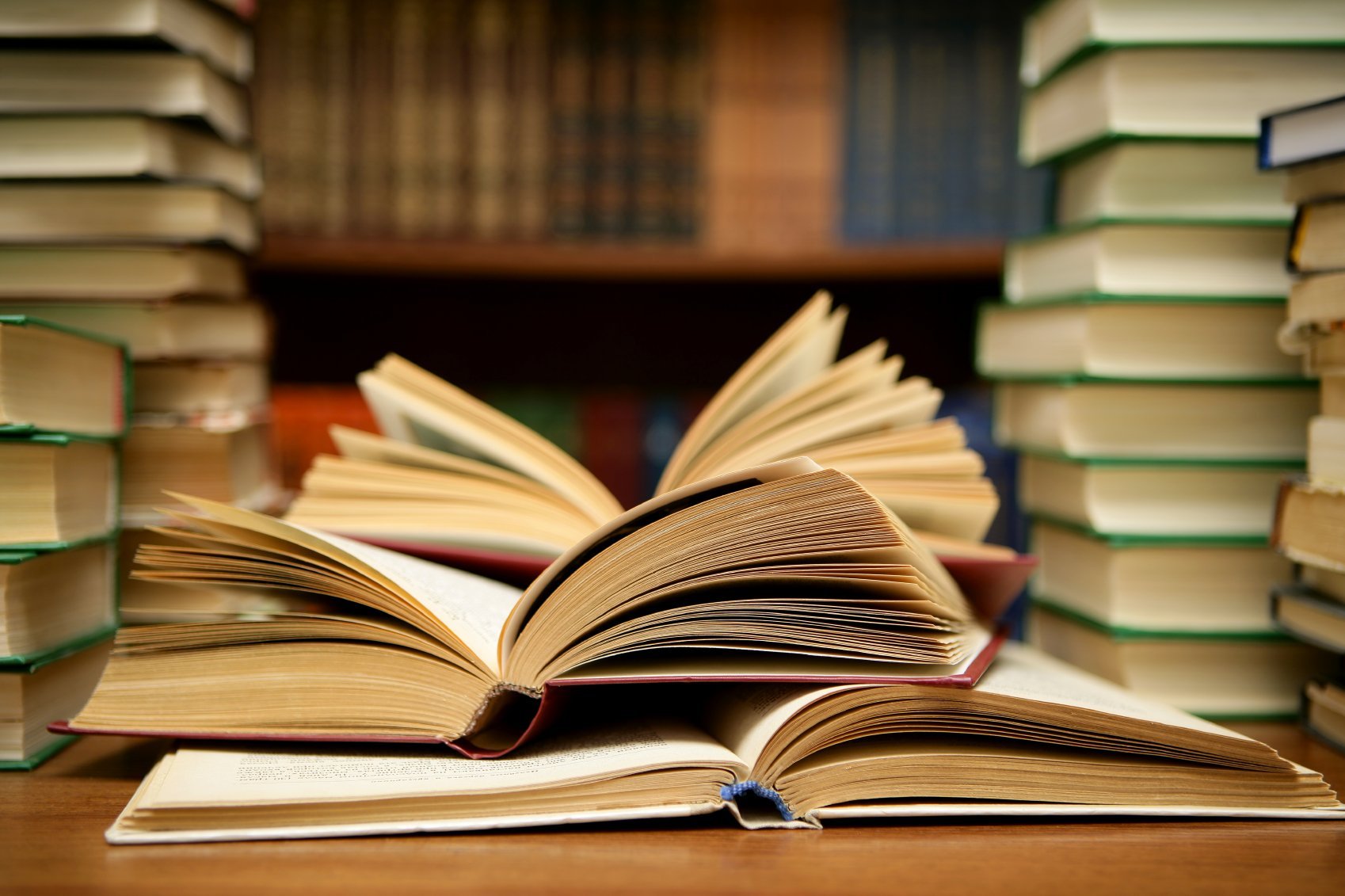 Whether we like it or not, gone are the days of hunting for books in small, dusty bookshops, and digging up battered copies in local libraries. The rise of technology altered our reading habits, and nowadays we mostly turn to downloading the latest books we wish to read to our respective smartphones and tablets.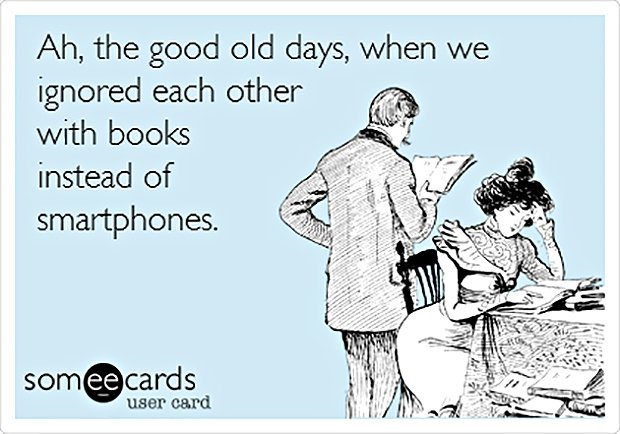 While we can't say that we are happy about this, we can (grudgingly) admit that it is more convenient and easier to read books on our digital devices than to always carry a book with you. Like they say, if you can't beat 'em, join them, which is why today we've picked out and decided to share with you a couple of our favourite book apps for both Android and iOS. When all is said and done, the most important thing is to just keep reading, right?
1. Goodreads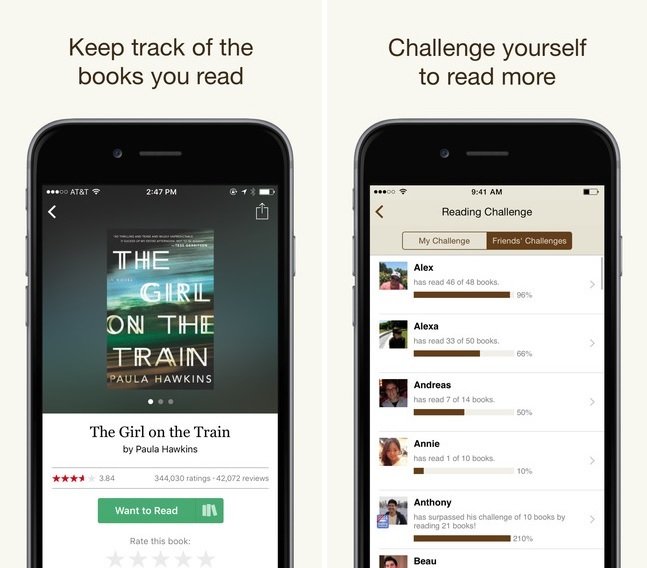 The Goodreads app not only lets you discover new books, but also share them with other users, participate in reading challenges, write book reviews, and keep a "want-to-read list". What's also great about it is that it comes with a barcode scanner, which is highly useful in situations where you want to purchase a copy, but are not sure whether or not the book is for you. This way, you get to add the book to your "to-read" list, learn a bit more about it at home with the help of various reviews, and then decide whether to buy it or not. Goodreads offers over 12 million books, so it's definitely worth checking out.
2. Free Books – 23,469 Classics to Go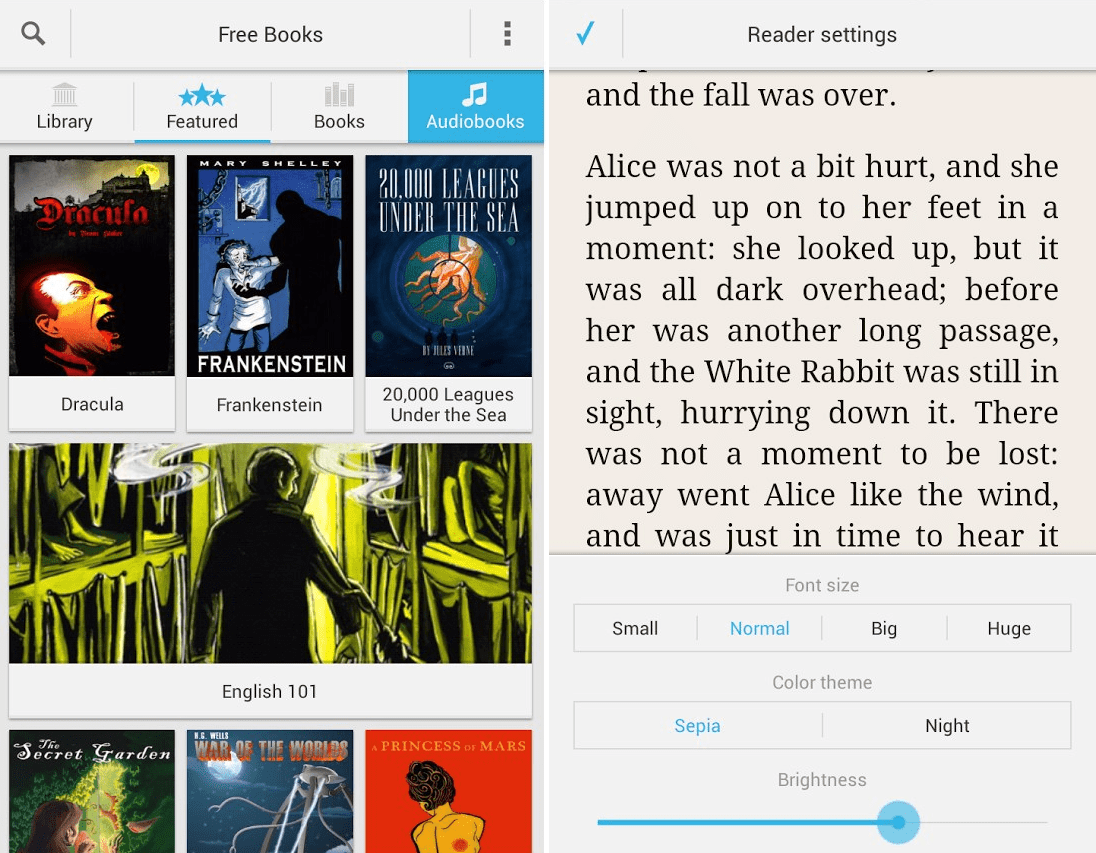 Your best source for all the classics you've ever wanted to read – from Shakespeare and Alexander Dumas, to Lewis Carroll and Daniel Defoe. The Free Books app offes bookmarks, highlights, notes, dictionary support, Night mode reading, and a lot more that will enhance your reading experience. So, sit back, download the Free Books app, and start re-reading some fantastic books you might have forgotten all about.
3. Audiobooks From Audible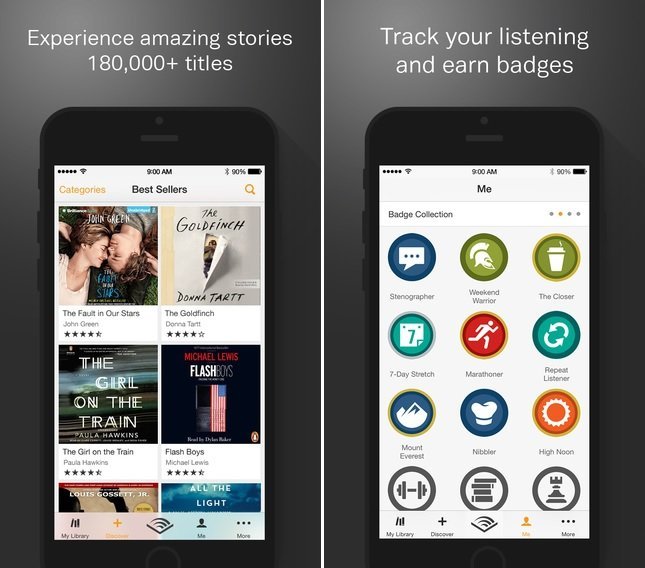 For those of you who love to read, but simply can't find enough time to do so, we have selected an app called Audiobooks From Audible. Just like its name suggests, this app allows you to enjoy stories and books wherever you are, no matter what you are doing: working, driving, cleaning your house, etc. You purchase books through Audible, download them to the app's cloud, and you're all set! However, with this great app comes a membership fee, but the first 30 days are free, so if you decide that you don't like it, you simply don't have to become a member.
4. Wattpad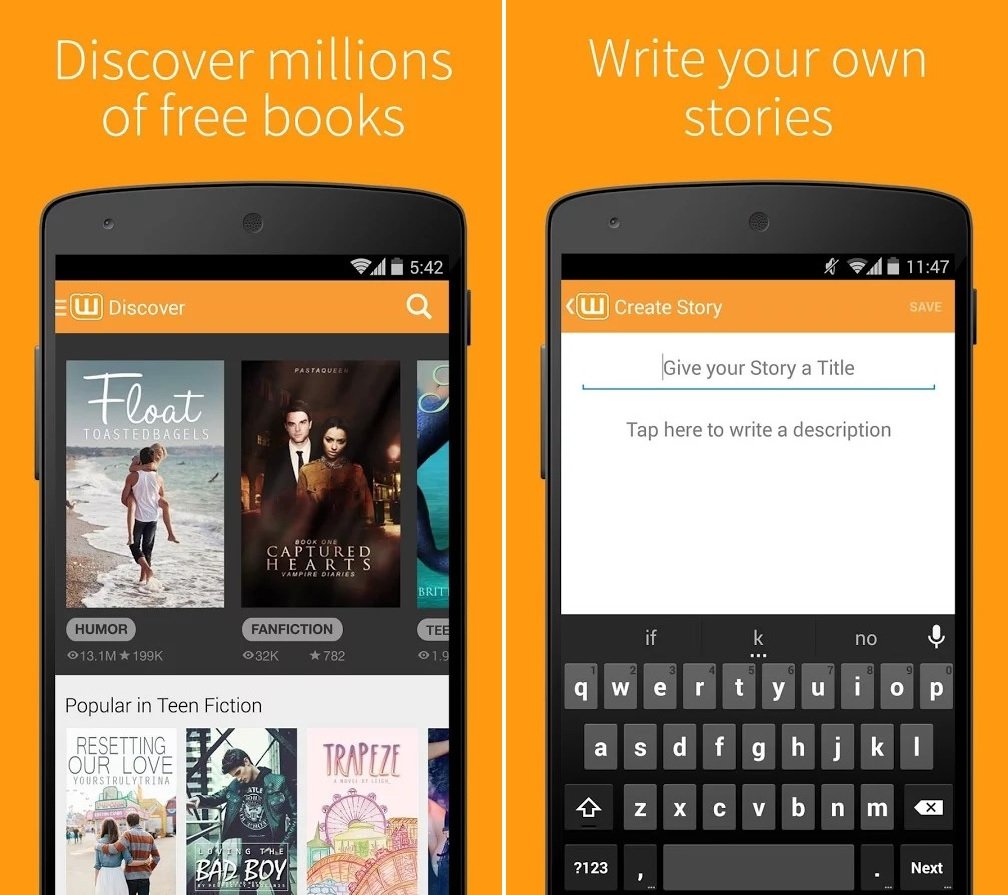 Wattpad is the home of over 20 million free stories, which is a paradise for any book lover out there. Whether you like sci-fi, fantasy, mystery, romance, or action thrillers, you're bound to find something you like here. This app lets you connect with your favourite writers and even works offline, which can really come in handy when you don't have Internet access. Another interesting thing about Wattpad is that you can create and read fanfiction about any TV show or movie that you love, and you've got to admit, that's certainly a unique benefit.
Got an app you would like to share with us? Use the comments wisely! 🙂