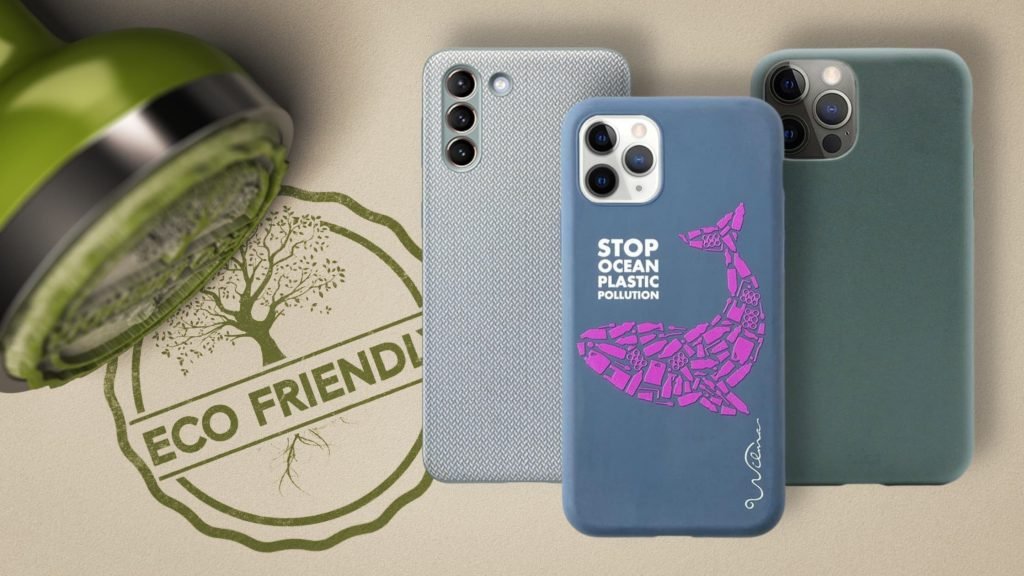 Mobile phone cases give your phones a personality. They also help protect your phone against scratches and scuffs. You can also find mobile covers that protect against falls and impact damage. And while all these features are amazing, the covers and cases may not be made of sustainable materials.
With the amount of e-waste continuously growing, the use of plastic cases as protective accessories is also on the rise. Ocean cleanups almost always have large chunks of plastic waste in them. Soon, it may happen that fishing nets catch more plastic than fish for our meals!
But all hope is not lost. A small change can lead to a big impact. Given the environmental situation, brilliant minds are developing and creating biodegradable and compostable phone cases that are plant-based and plastic-free. The Pela cases are one such example of a 100% compostable product!
But biodegradable is not the only option here. Recycling and upcycling plastic and other materials is also a step in the right direction.
Here is even better news for nature lovers! MyTrendyPhone plants one tree for every environmental phone cover you purchase from us, all thanks to our collaboration with the One Tree Planted organisation.
How To Recognise an Eco-friendly Phone Cover
Here are a few things that make a mobile phone cover environmentally friendly.
Construction Material
Eco-friendly phone cases will always use materials that have minimal impact on the environment. These materials come from nature, such as bamboo, wheat straw, cork and sustainably harvested wood.
Alternatively, these cases may be made using biodegradable plastic or even recycled plastic. The latest trends also involve creating phone cases from upcycling objects like skateboards!
No Toxicity
Most phone covers tend to use toxic substances in the glues and adhesives. The inner linings of these phone cases may also be composed of toxic materials. Environmentally-friendly phone cases ensure that only non-toxic materials are used for every construction step and cover feature.
Validation and Certifications
Most eco-friendly mobile phone covers and cases will come with some sort of validation or certification regarding their impact on the environment. You can look for carbon-neutral validation certifications that inform you of the carbon print of your case.
Also look for authentic environmental certifications on the packaging of the case to be sure that the standards, which are set to protect the environment, are met.
Eco-friendly iPhone Cases that Help the Environment
The Apple iPhone has a huge fan base. These stylish phones deserve a stylish cover too. Here are our environmentally friendly picks for your iPhone.
Skech iPhone 11 Pro BioCase Case for the Earthy Feel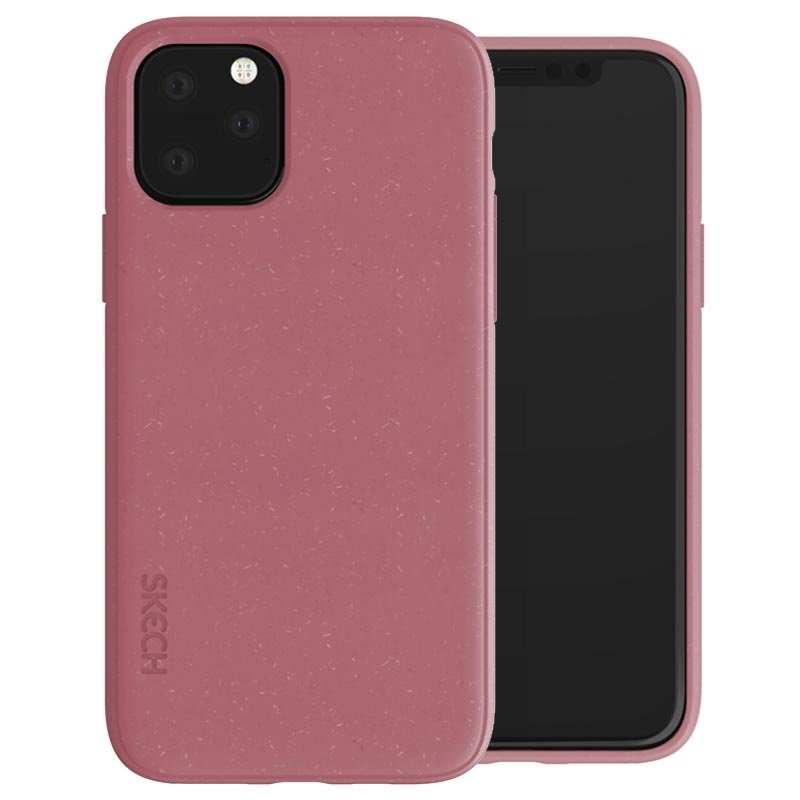 The Skech BioCase Case comes in three gorgeous earthy colours, giving you plenty to choose from. These cases are made from biodegradable bioplastic and bamboo fibres to give you the best of nature.
They protect your iPhone Pro 11 from scratches and damage from bumps and drops. With the BioCase, you can be at peace knowing it does not contain any harmful phthalates, BPA, and cadmium.
Fall in love with these features:
The Skech BioCase is a biodegradable phone case so you can use it guilt-free.
The case provides great protection against falls as it has made it through a 1.5-metre height drop test.
The BioCase has an earthy look to it and features raised edges for the best protection.
The case comes with precision cutouts to allow unobstructed access to your iPhone's ports and cameras.
Wilma Ocean Eco-Friendly iPhone 11 Pro Case for the Ocean Lovers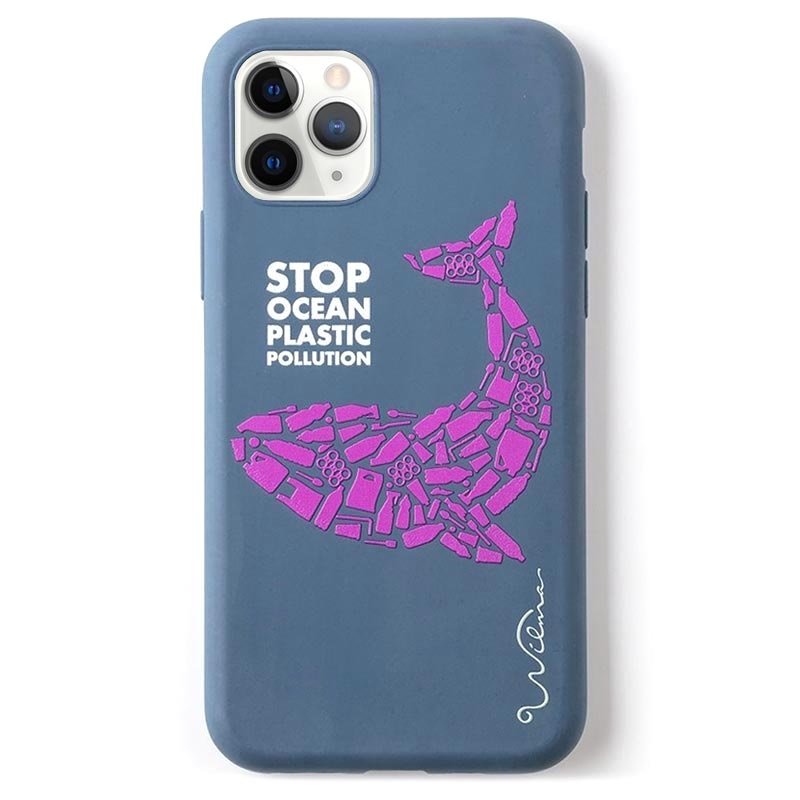 Love the beautiful ocean and all its mysterious and wonderful creatures? Then get yourself the Wilma Ocean Eco-Friendly Case for your iPhone 11 Pro. This stylish case comes with an insightful graphic about ocean pollution.
The Wilma case meets the EN 13432 standards for environmentally friendly products. This case is made from 100% non-toxic materials and is biodegradable. The case offers a great fit and protects your device from everyday wear and tear.
Fall in love with these features:
The Wilma case uses PLA, PBAT, organic adhesive, and eco-friendly colours that meet the EN 13432 standards.
The case offers great protection against everyday wear and tear and damage from drops.
The considerate design does not obstruct the functionality of your iPhone and comes with cutouts for ports and cameras.
The case even comes in 100% environmentally-friendly packaging made of recycled paper and soy-based ink.
GreyLime Biodegradable Case for Bold Statements with your iPhone 11 Pro Max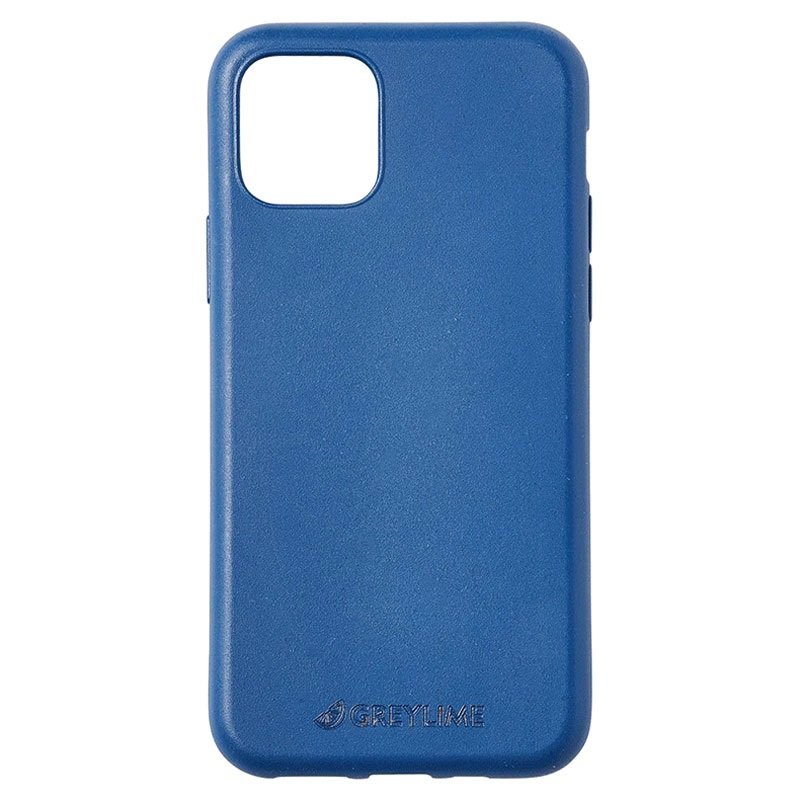 The GreyLime Biodegradable Case offers five different choices of colours with two different design styles. This case, in addition to looking fabulous, is also plastic-free. The case offers the best fit for your iPhone 11 Pro Max without obstructing any of its functionality.
The GreyLime case makes for an excellent choice when it comes to doing your bit for the environment. Expect all the protection you would expect from your non-eco-friendly case with this stylish beauty.
Fall in love with these features:
The GreyLime case for your iPhone 11 Pro Max is plastic-free which makes it good for the environment.
The case comes in nature-inspired designs and colours allowing a great plethora of choice.
The case protects against scratches, bumps and drops while ensuring full access to your phone's functionality.
The GreyLime case biodegrades making it an environmentally-conscious decision when you buy it.
Puro Green Biodegradable Case for Your iPhone 12 / Pro, Made from Corn!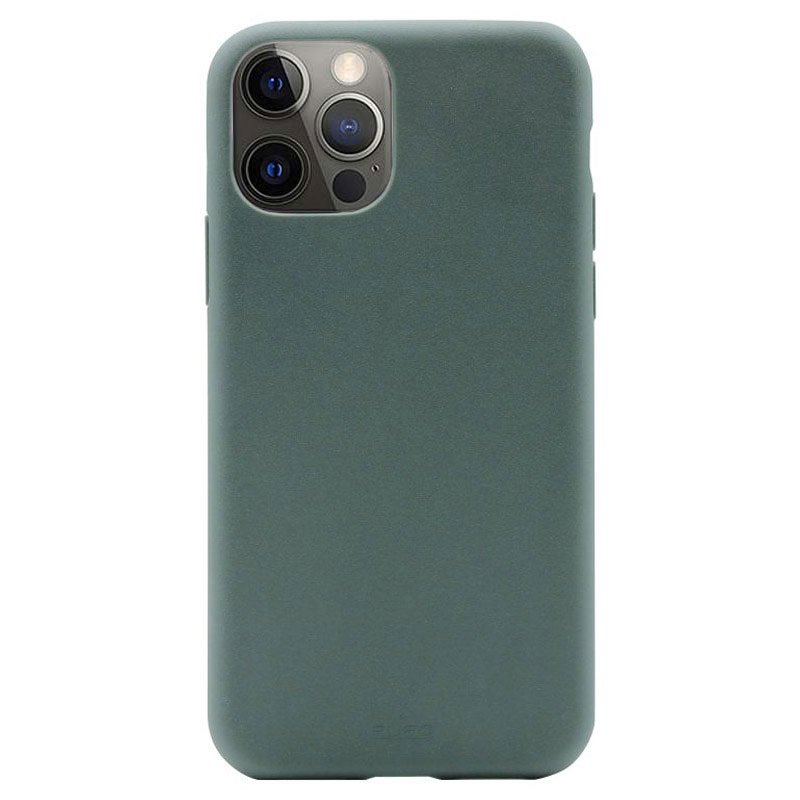 The Puro Green Biodegradable Case has a minimalist and graceful design that would look amazing on your iPhone 12 or iPhone 12 Pro. The cases come in three understated and whimsical colours.
These charming cases use plant-based materials obtained from the fermentation of corn, cellulose, and cornflour. And like any environmentally conscious company, Puro Green packages their cases in environmentally friendly packaging.
Fall in love with these features:
The Puro Green cases are 100% plant-based, making them completely biodegradable at the end of their service life.
The case has a slim and lightweight construction that does not add any additional bulk to your iPhone.
This 100% ecological, biodegradable protective case offers protection against everyday wear and tear.
The design ensures unobstructed access to all ports, buttons and cameras.
Benks Eco-Friendly iPhone 12 Mini TPU Case for a Crystal Clear Cover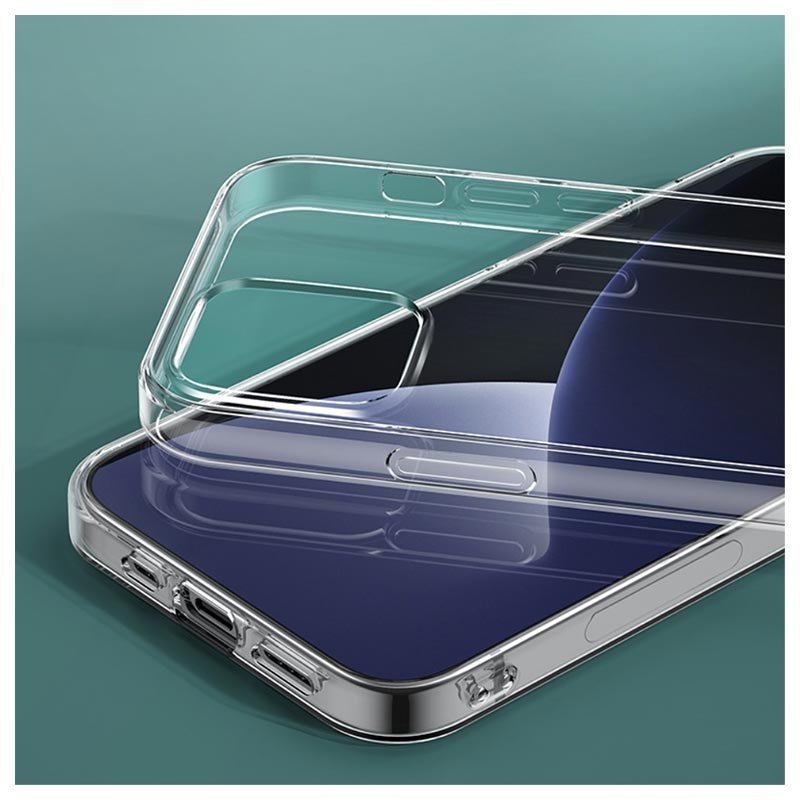 The Benks Eco-Friendly TPU Case allows you to showcase the beauty of your iPhone 12 Mini with its transparent cover. If you have ever wanted to DIY your iPhone covers while staying environmentally friendly, this see-through case will let your art skills shine.
The Benks case uses environmentally-friendly Thermoplastic Polyurethane material to give your iPhone 12 Mini the best protection. The case ensures your smartphone stays protected from accidental falls and scratches.
Fall in love with these features:
The eco-friendly Thermoplastic Polyurethane material keeps your iPhone safe from scuffs, scratches and everyday wear and tear.
The Benks case uses an environmentally-friendly TPU that is better for the environment.
The case does not obstruct the functionality of the buttons and ports of your iPhone.
The transparent case allows you to add your creative style whilst being good for the environment.
Saii Eco-Line Biodegradable iPhone 12 Mini Case for Popping Colour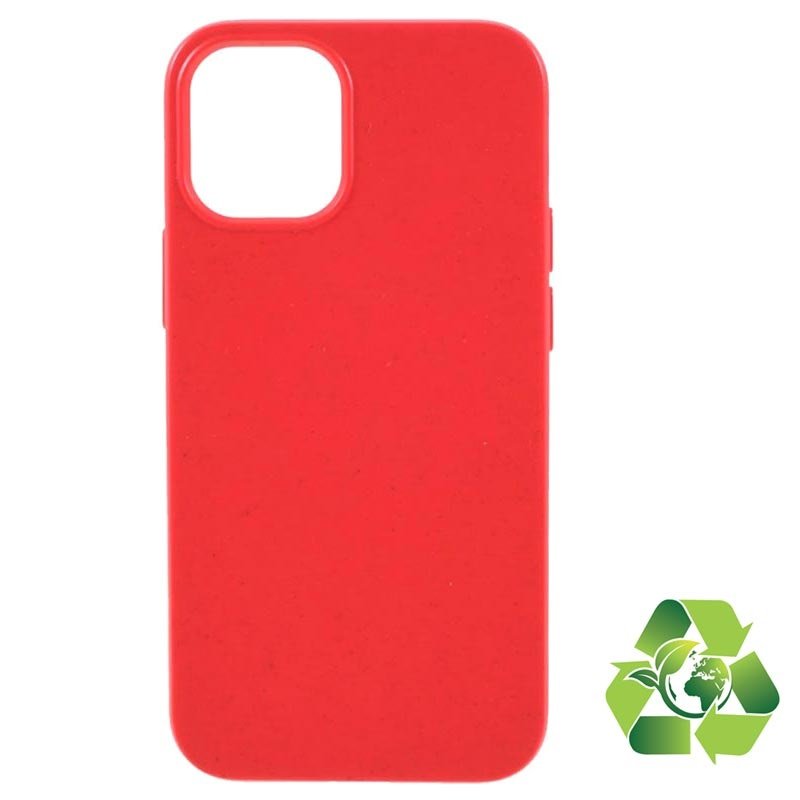 The vibrant red and yellow colours of Saii Eco-Line Biodegradable Cases will have you swooning. This environmentally-friendly case also comes in classic black. The minimalist look, combined with lightweight construction, make these cases a delectable choice.
The Saii cases use a combination of Thermoplastic Polyurethane and natural wheat straw to deliver you a quality case that does not harm the environment. Your iPhone 12 mini will look fabulous in these cases.
Fall in love with these features:
Saii Eco line cases are made with Thermoplastic Polyurethane and natural wheat straw for an eco-friendly product.
The case's lightweight construction does not add any additional bulk to your iPhone and its vibrant colours will always keep you in a cheerful mood.
These cases come with precision-cut holes for the ports and camera and do not obstruct the functionality of the buttons.
The cases are degradable and recyclable at the end of their service life.
Environmentally Friendly Phone Cases for Samsung Galaxies
Samsung smartphones are the ultimate choice when it comes to Android mobile phones. These feature-rich mobile phones warrant the best of the best in mobile covers. Here are our top favourites!
Saii Eco-Line Biodegradable Case for Samsung A21s, a Style Statement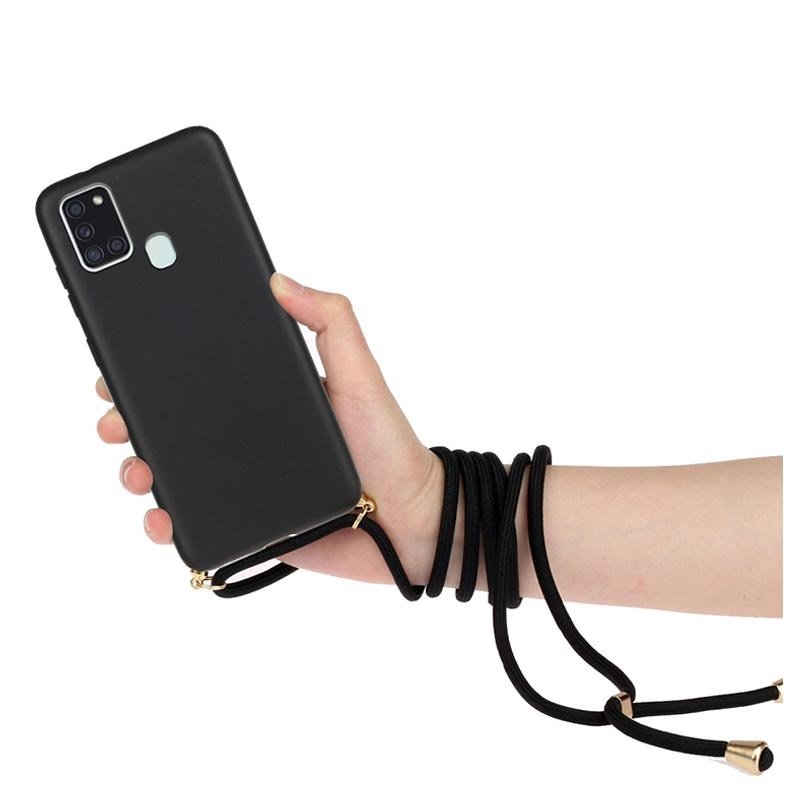 Combine fashion and device protection with the Saii Eco-Line Biodegradable Case with Strap! This gorgeous black case comes with a stylish strap that allows you to carry your Samsung Galaxy A21s like a purse.
This case uses environmentally flexible Thermoplastic Polyurethane and natural wheat straw for a fabulous and classy matte appearance. The gold accents on the strap also add to its elegance.
Fall in love with these features:
This Samsung Galaxy A21s case uses biodegradable Thermoplastic Polyurethane and natural wheat straw for the good of the environment.
The case comes with precision cutouts to allow access to the ports and camera and does not obstruct the buttons' functionality.
The raised edge design ensures all corners of your Galaxy smartphone are protected from any mishaps.
The sleek and classy design combined with the smooth matte finish delivers an elegant look.
Kvadrat Cover EF-XG996 for Samsung S21, a Genuine Choice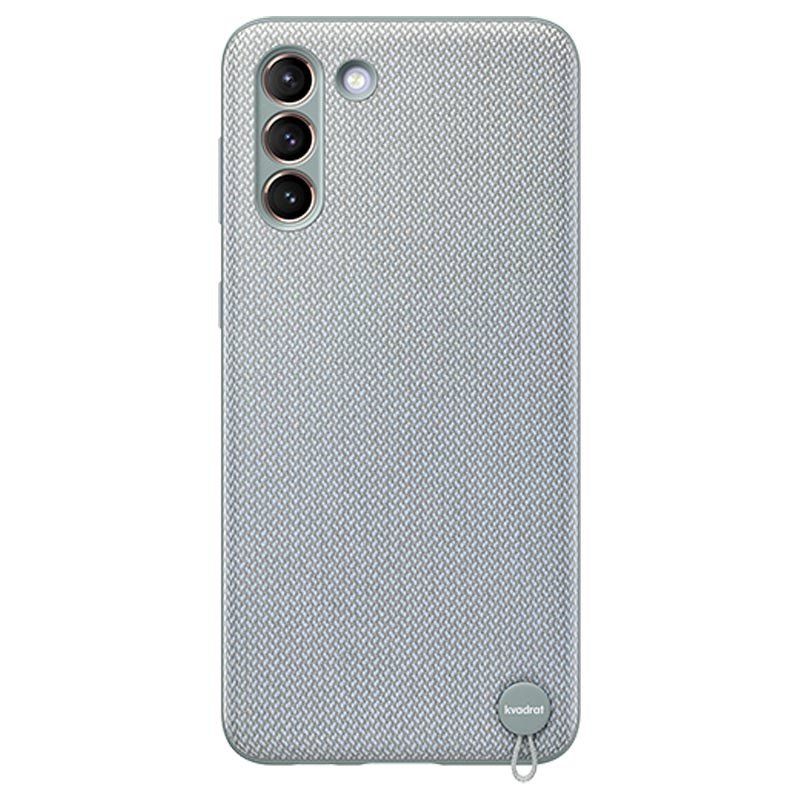 The bold design of the Kvadrat Cover EF-XG996 is bound to impress you. This eco-friendly case comes in a mint grey colour with ridged design to improve grip. The case utilises recycled materials to reduce the impact of plastic on the environment.
This durable case has a raised edge design that improves its protective capabilities. Know that your Samsung Galaxy S21 is truly protected from dust, scratches, bumps and fall damage. The striking style of the case just adds to its protective glamour.
Fall in love with these features:
The Kvadrat covers are 100% compostable and made using recycled PET bottles to reduce the impact of plastic and its production on the environment.
The stylish mint grey with clever ridge design combined with its raised edge offers complete protection to your Samsung device.
The case also comes with a small hook at the bottom corner to allow you the opportunity to personalise your case with charms or add a ribbon.
The thin construction with precision cut-offs ensures the case is lightweight and does not obstruct the functionality of your gadget.
Taking Care of Your Biodegradable Cases
Always read the warnings and cleaning instructions on the packaging of your case before attempting to clean them; This will help ensure you do not damage your cover or use a harmful substance on it.
Here are some general ways to help you maintain your eco-friendly cases.
Use a soft, clean microfibre cloth to wipe the surfaces of your cover. Microfibre cloths are much gentler than other fabrics and will not scratch the surfaces of your cover.
Soak and wring out a soft cloth with mild soap and warm water mixture to remove stubborn stains on your case. Ensure you are extra gentle when you handle your case.
You can also use a soft cloth with a bit of isopropyl alcohol to disinfect your case.
Use a cotton bud to reach all the nooks and crannies instead of a toothbrush as the latter can be too abrasive.
Avoid soaking the case in any kind of liquids or cleaners as this will potentially result in permanent damage.
Always ensure your cover is completely dry before using it on your mobile phone.
The Need of the Hour
Though purchasing a biodegradable or even a carbon-neutral case for your iPhone or your Samsung Galaxy smartphone does not seem like a big deal, let us assure you that it is! Every action taken to create a more sustainable environment will eventually lead to greater results.
Do not just throw away your old plastic covers. Check whether they can be recycled or even repurposed to extend their service life and limit their damage to the environment.
We hope you found the right cover for your iPhone or Samsung Galaxy smartphone. And remember, for every purchase, a tree will be planted, for which Mother Nature thanks you!
Do you want to learn more about sustainable products and accessories from our ECO-Line category? Get in touch with us, and we will guide you to the right purchase.