After months of rumours and speculations, Google's most recent OS update is finally here and it goes by the name of Android 6.0 Marshmallow.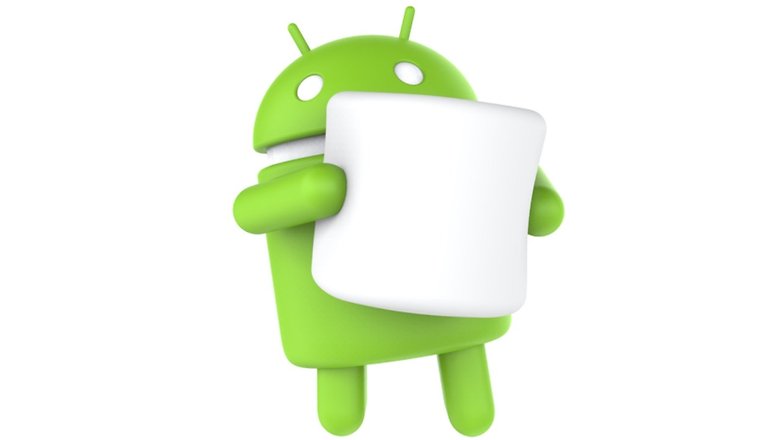 On the outside, Marshmallow looks a lot like its predecessor – 5.0 Lollipop – but once you dig a little deeper, you realize there are a number of hidden features and extras that can help you use your phone or tablet in an easier and smarter way. With this in mind, we've put together a list of tips and tricks you'll want to know if you want to get the most out of Android M.
1. Uninstall Apps Directly from the Home Screen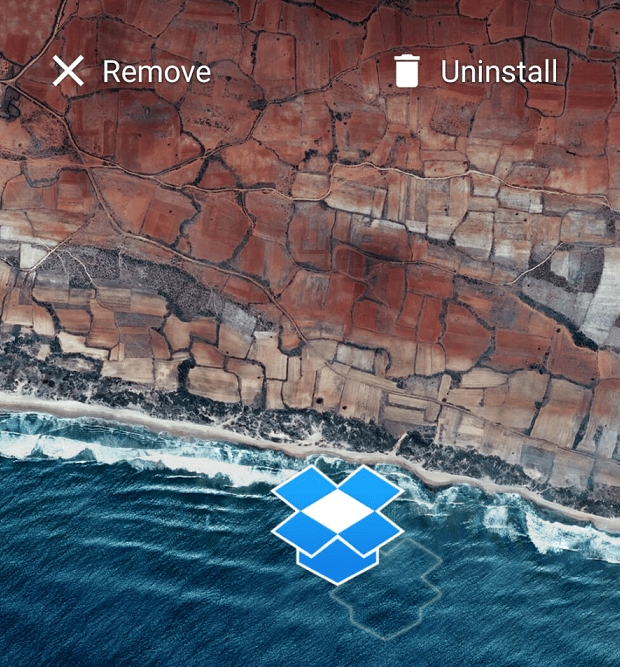 If there's an app you want to uninstall as quickly as possible, you no longer need to go to Settings to do so. Thanks to Android 6.0, you can do this from your home screen or app drawer by pressing and holding a certain app. Once you do, Remove and Uninstall options will appear at the top of the home screen (App Info and Uninstall in the app drawer) and you only need to drag the app to the option that works for you the best.
2. Control App Permissions Better
Android M finally gives you full control over your apps, meaning that you can control exactly what you want to share and when. You get to manage app permissions individually by going to Settings > Apps and then tapping on an app. If you remember, in the previous versions of Android, you were asked to give access to apps and their features without anyone telling you why you are doing so. Now that's changed and we believe this is one of the most important new upgrades in Android 6.0.
3. Activate and Use the Developer Mode
If you want complete control over your device, developer-like, then this option is definitely for you. To activate the developer mode, head over to Settings > About Phone and then tap Build Number seven times. Once you're done, a notification will pop up on your screen and let you know that you are now a developer! While developer options aren't really all that new in Android, there are still a couple of things you should check out.
4. Have Fun with Google's Now on Tap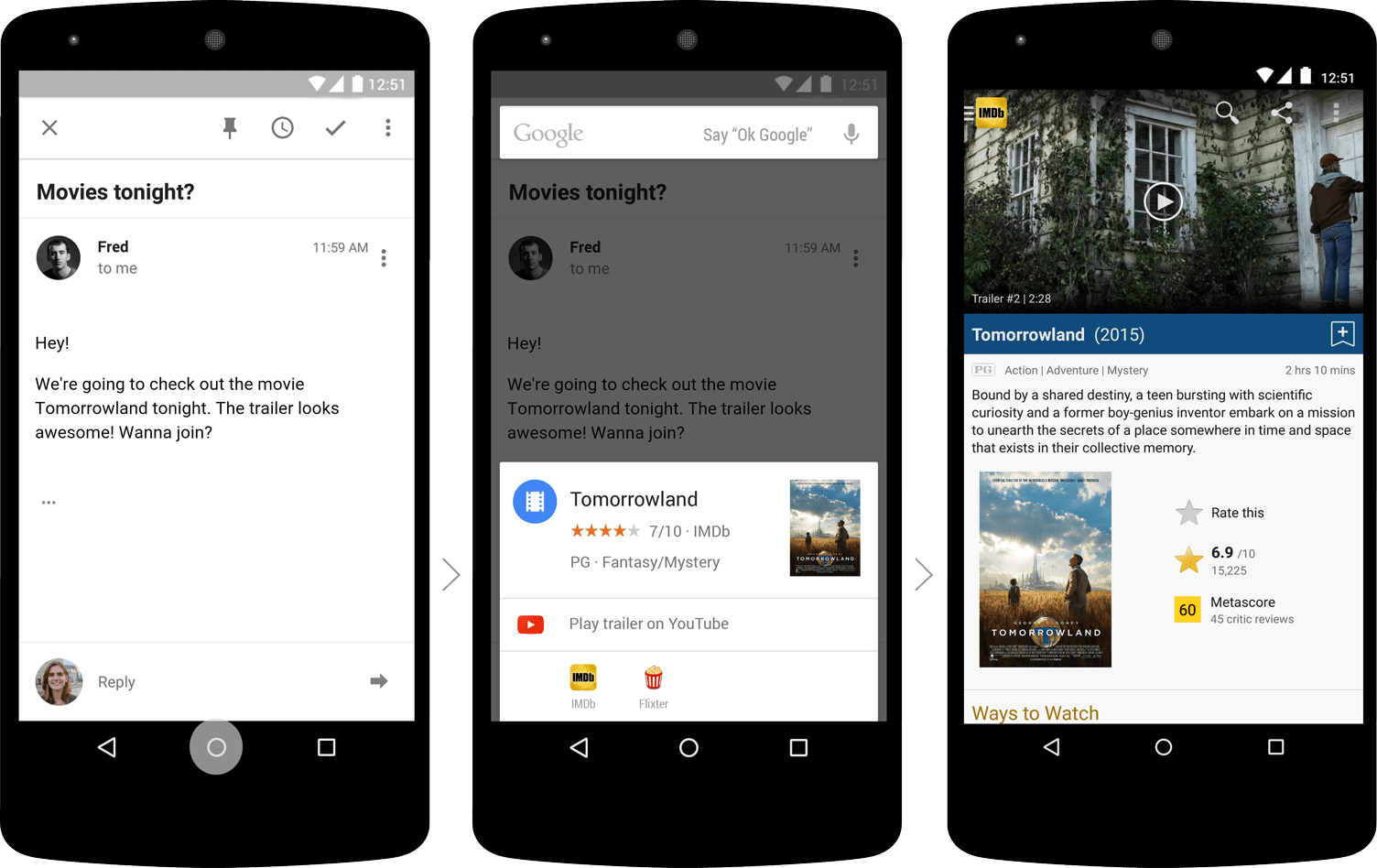 Probably everyone's favourite new feature in Android Marshmallow. Currently, Now on Tap focuses on text alone, so to bring it up there needs to be e.g. a text message or an email on your screen, and then long-press your Home button. The idea behind Now on Tap is to be able to use Google Now from every nook and corner of your handset or tablet, and to say goodbye to switching between apps. For example, imagine that you are reading about a new film on IMDB and want to learn more about it. Simple – you just tap and hold down the Home button and the necessary information appears on your screen, along with show times and even links to purchasing tickets. That's what Google Now on Tap is all about.
5. Save Your Battery Life
Android M comes with a number of new battery-saving features that can help your device last longer between two charging processes. For example, apps that you almost never use will go into App Standby mode and stop wasting your phone's energy, whereas the Doze mode will put your tablet or smartphone to sleep when it notices that you haven't used it for a while. Nifty, right?
6. Use Google Now from the Lock Screen
With Android 5.0 you could quickly access different apps from your lock screen, but with Android 6.0 you can now access voice commands without unlocking your device. All you have to do is swipe from the bottom left corner of the lock screen to activate Google Now and then give it your voice command.
7. The RAM Manager: Monitor Your Device's Memory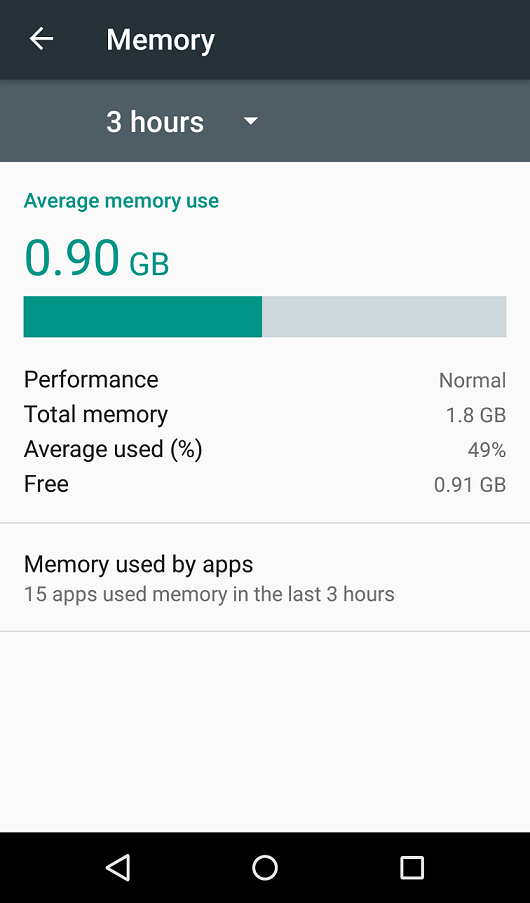 With Marshmallow, you can now pay more attention to what's eating your precious RAM memory and learn how to control it. Head over to Settings > Memory and once there, you can take a look at the apps that require the most RAM. If you tap on an app, you'll get more info about it and an option to force stop it. Within the RAM manager is also a tab with all the running apps on your device, and if you are looking for the "All" and "Disabled" tabs, you'll find them in a drop-down menu which you can access once you've disable at least one app.
Found this useful? Use the comments below to tell us what you think!