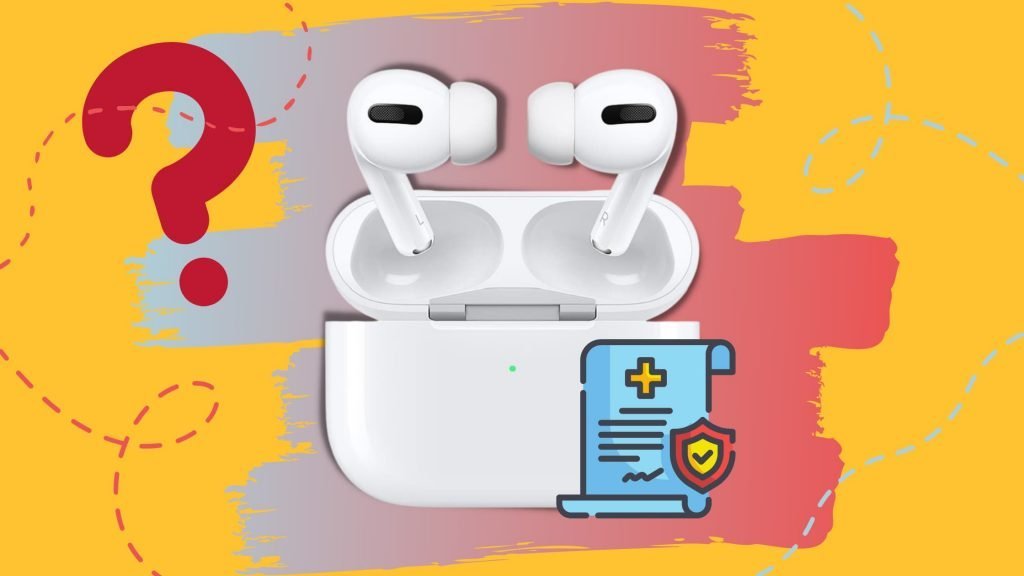 If you like to stay updated with the latest wearable technology, wireless headphones have surely not flown under your radar. The convenience that these wire-free Bluetooth earphones offer is undeniable. You can spend quality time enjoying the music experience without wires getting pulled or tangled in your pockets every time you reach for them.
Features like "Hey Siri!" on Apple's AirPods and other virtual assistant support on many wireless headphones enhance hands-free usage of your devices. You will also find many earphones with a waterproof certification tailored for workouts and use in outdoor environments. And not to forget Active Noise Cancelling technology that allows you to shut out the outside world!
It is undeniable that Bluetooth technology's greatest gift to busy people is wireless earphones. And while imagining a day without your favourite pair of earphones may seem impossible, you may still be pondering: are Bluetooth headphones safe?
In this post, we will separate facts from fiction. We will look at whether there are any health effects of using wireless earphones and what the World Health Organization has to say.
If the question "Are AirPods dangerous?" has been stopping you from buying them, this post will help you decide. So, don't ditch your Bluetooth headphones just yet.
The Basic Science of Bluetooth Devices
Before we discuss anything else, it is important to know what exactly is raising the alarm in so many minds regarding your favourite wireless tech. When it comes to the debate of the dangers of Bluetooth, you will hear the term "Electromagnetic Radiation" pop up.
So, what is electromagnetic radiation? EMR, as it is otherwise known, is radiation with simultaneously varying electric and magnetic fields. This type of radiation includes radio waves, microwaves, infrared light, visible light, ultraviolet light, x-rays, and gamma rays. They can be emitted from natural, as well as synthetic, objects.
Too much science? Let's simplify it. Simply put, EMR is an invisible area of energy. It is emitted in the form of waves that differ in energy depending on its frequency. Your Bluetooth headphones also use this energy to give you a wireless experience.
Non-ionising EMR: It is all around you
If we get into the specifics, your wireless earphones utilise non-ionising EMR. This type of radiation has low frequency and is generally considered to have no serious impact on human health.
Your Bluetooth devices like wireless speakers, cell phones, Wi-Fi networks and more, are sources of non-ionising EMR. If you just popped a bag of popcorn in the microwave, you have to thank this low-frequency radiation for it too. Even hospitals rely on this radiation for their MRI scans.
What Does Research Say About EMRs?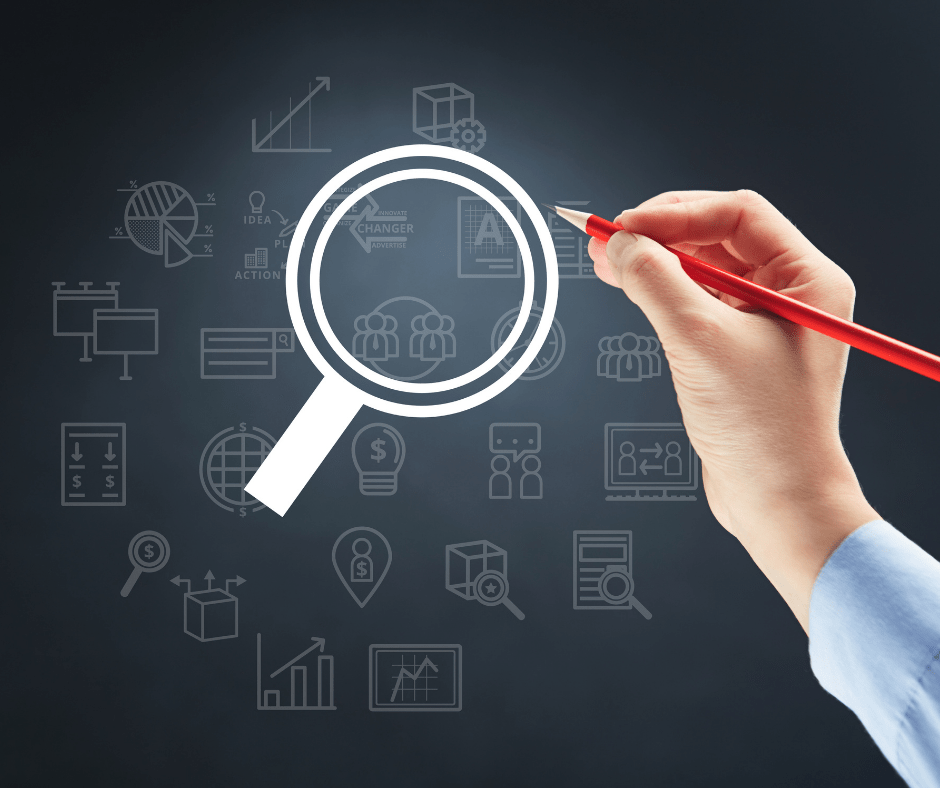 Researchers have contradicting views on the effect of electromagnetic frequencies (EMF) on human health. Saliev and colleagues reviewed and analysed the results of in vitro, in vivo and epidemiological studies, revealing a neglected factor.
Given the widespread nature of electromagnetic radiation, humans are constantly exposed to more than one source at any given time. Furthermore, most studies are based on cell cultures and animal research, or are based on epidemiological research and observation.
While studies on the effects of non-ionising electromagnetic fields, EMFs, are useful, the data cannot be truly extrapolated to direct human application.
Are AirPods Safe?
Apple's AirPods are widely known and owned by many. These earpods have a truly wireless design that has been iconic since their conception. However, unlike corded Bluetooth earphones, the AirPods have their transmitters located directly in your ear.
The issue with True Wireless earbuds that place their transmitters right in your ear, or extremely close to it, is the direct exposure to the radiation. A 2019 petition signed by over 250 scientists claimed EMF radiation has effects such as increased cancer risk, neurological disorders and genetic disorders, amongst other negative impacts, based on studies.
The World Health Organization's International Agency for Research on Cancer (IARC) has considered wireless device radio-frequency radiation a potential human carcinogen since 2011. Professor of Biochemistry at the University of Colorado, Jerry Phillips, explains that the in-ear placement results in high-level exposure of tissues to EMR. He, too, was one of the 250 scientists that petitioned for improved guidelines for wireless devices.
Is It Time to Give Up on Wireless Tech?
The petition of the scientists might make you want to throw all your EMR producing devices into the bin and opt for an old-fashioned way of life. But we advise against it.
In comparison with your mobile phone, radiation from your wireless earphones is 10 to 400 times lower. A 2019 paper, published by Wall and colleagues, showed that Bluetooth headsets had far lower power density exposures when compared with the mobile phones that they were paired with. Mat and colleagues have shown Bluetooth headsets to be useful in reducing electromagnetic radiation from mobile phones toward the human head.
As we have mentioned earlier, non-ionising radiation is relatively harmless. This is because, unlike ionising radiation, non-ionising radiation does not carry enough energy per quantum (photon energy) to ionise atoms or molecules. No study is yet to show a negative effect of low non-ionising radiation on human health.
Most studies observe the harmful effects of non-ionising radiation with high power over a long period. This is not the case in everyday life. At present, no study provides any evidence to suggest AirPods or other Bluetooth devices can cause cancer.
A Word of Caution About Radiation
While your favourite AirPods or workout TWS Bluetooth earphones are unlikely to cause you any serious damage, we still recommend you take some precautions.
Though the non-ionising radiation from your Bluetooth earphones is not as powerful as mobile phone radiation, it is recommended that you avoid using them for long periods. Given how close the transmitters tend to be to your brain, limiting their use will help reduce potential health risks like heated tissues.
Additionally, researchers have to still look into the effects of non-ionising EMR on young children and adults. Most studies focus on adults who tend to have relatively limited exposure to multiple wireless devices simultaneously. Furthermore, extrapolation of animal research findings to applicable observations in humans is not always possible.
It is Not Just About the Radiation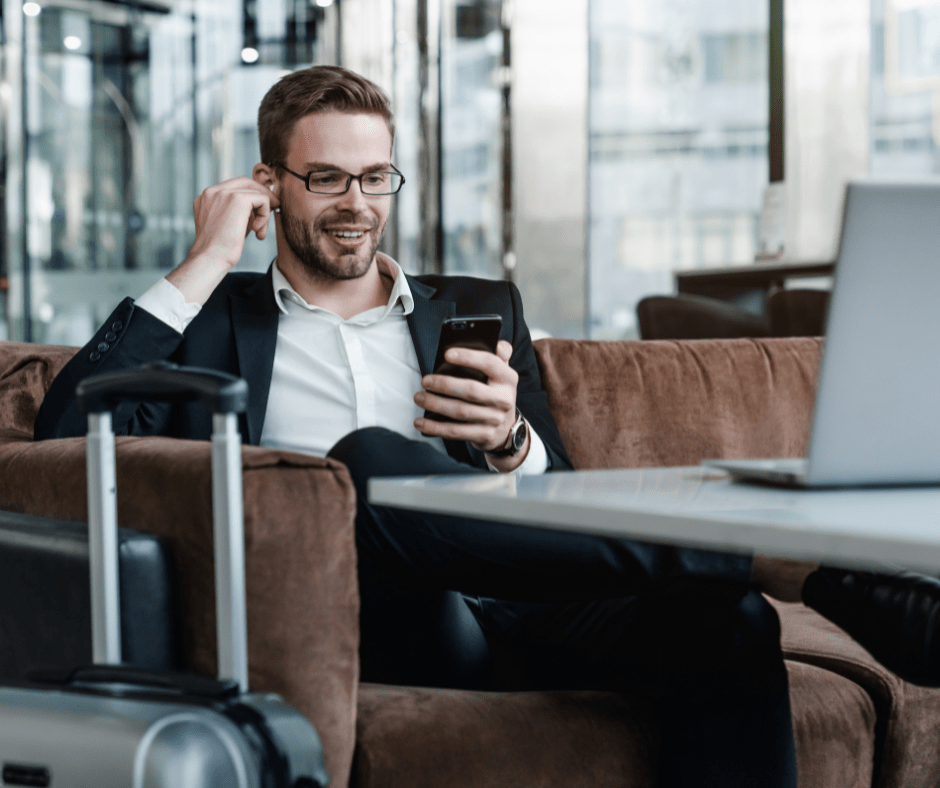 Radiation is just one of the many concerns you may have with wireless earphones. But earphones, whether wired or wireless, also have potential negative health effects besides the radiation.
Prolonged use of in-ear or even over-the-ear headphones can cause you to suffer from the following health problems.
Noise-induced Hearing Loss
If you have been enjoying your music at the highest volume, that enjoyment might end up costing you your hearing. Sounds in your ear are passed through the vibrations of hair cells. When the volume is too high, it stresses these cells causing temporary hearing loss.
Extended use of earphones at high volume, especially in-ear headphones within the ear canal and closer to the eardrum, can lead to permanent hearing loss. Noise-induced hearing loss is a growing concern amongst adolescents and young adults.
Tinnitus and Hyperacusis
Damage to your hair cells in the cochlea can cause ringing, buzzing, hissing or whistling in the ear or the head. This is called tinnitus and results from exposure to loud noise. This can also result in the development of high sensitivity to everyday sounds, causing hyperacusis.
Ear Infections and Ear Wax
Another concern with in-ear earphones like the AirPods is the increase in the risk of ear infections. Some designs create a seal around the ear canal which enhances the listening experience while also blocking the passage of air. The trapped air creates a moist environment that is perfect for bacteria and germs to grow in, resulting in ear infections.
The sealing design also results in increased wax production during prolonged wear. Sharing of earphones is also another cause of infections. Since sharing results in the transfer of bacteria and other foreign particles, always clean your earphones before sharing.
Increased Pressure in the Ear Canal
The in-ear design also causes an increase in air pressure in the ear due to the loud sound. This build-up can lead to dizziness and headaches. If not taken care of, it can lead to vertigo. Continued usage of in-ear headphones along with loud noise can cause permanent damage to the eardrum.
Lack of Focus
Your Active Noise Cancelling in-ear headphones allow you to disconnect from the world around you. However, they may also make you less aware of your surroundings, which may be problematic in areas where you need to be alert.
Ear Pain
Wearing your earphones for long periods can also lead to ear pain. Even with replaceable silicone tips, headphones can be uncomfortable to wear for long periods. With Bluetooth headsets, the pressure is distributed over the headband, yet the weight of the gadget may still lead to an uncomfortable fit.
Tips on How to Avoid the Dangers of Wireless Earphones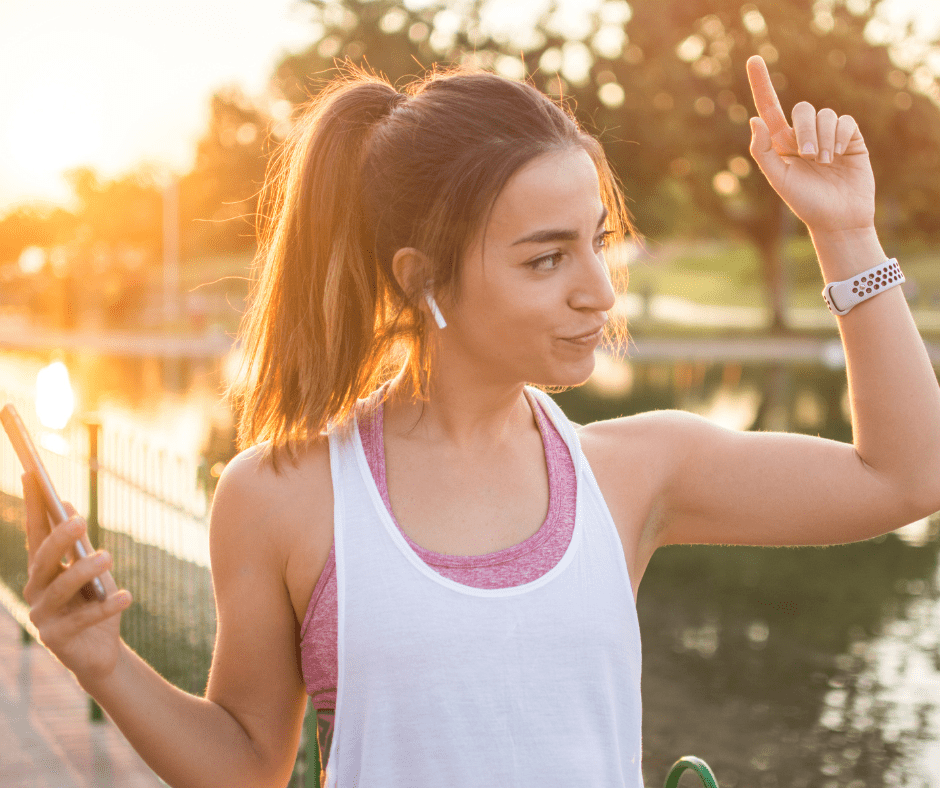 We recommend the following practices to ensure your health is not affected by wireless earphones.
Put it Away: Avoid Prolonged Usage!
This is an obvious fact. As you have seen previously in this post, one of the primary factors contributing to the negative impact of wireless earphones is prolonged usage. Try to minimise your dependency on wireless earphones whenever possible.
Give Your Ears a Break: Take Them Out
It is advised that you do not use your earphones for more than 30 minutes at a time. You may also opt for headphones with on-the-ear ear cups if you want to use them for long periods. These are a better option since, unlike the in-ear earphones, they are not close to your eardrums.
Decrease the Volume: Set the Bar on the Decibels
This one is a no-brainer. Keep the volume of your earphones to a maximum of 70 to 80 decibels to avoid damaging your ears. As you have learnt, high volume can cause many health problems, some of which may not be reversible.
Keep it Simple: It's About the Bass and Treble!
Your ears depend on the hair cells in your cochlea to transmit the sound. These hair cells do this by vibrating. Excessive vibrations when you listen to audio with excessive bass and treble may damage these cells. Hence, you should avoid music with excessive treble and bass.
Quick Bite Summary on Wireless Earphones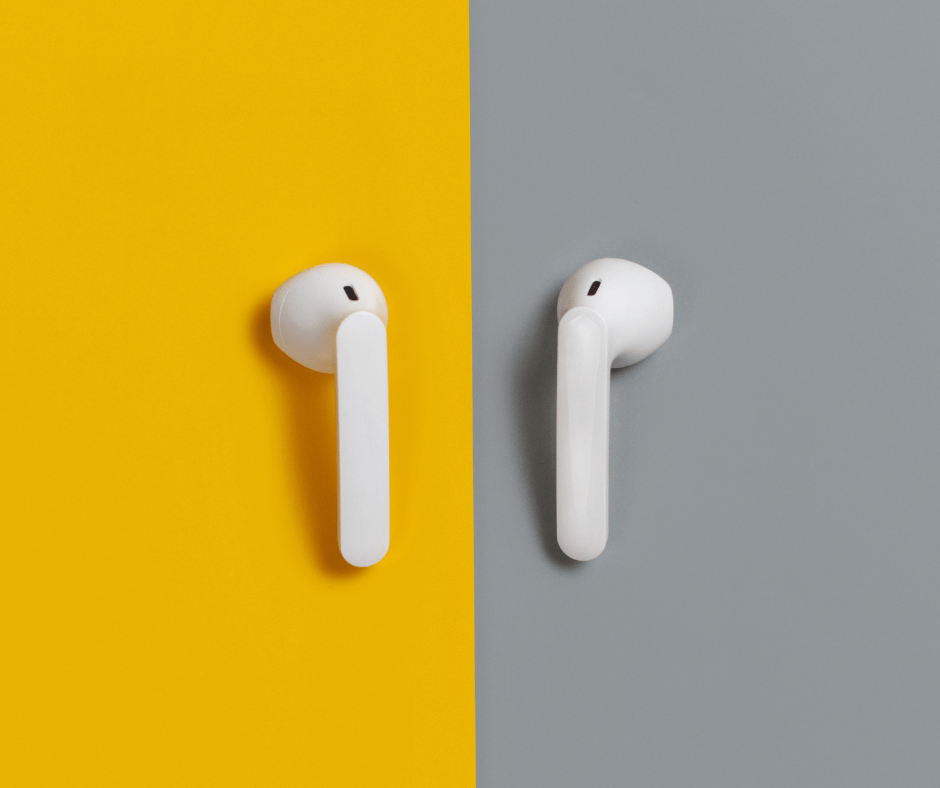 Your AirPods and other wireless earphones use non-ionising electromagnetic radiation to transfer data from the paired device to your ears. This radiation is generally harmless. However, chronic exposure can impact your health.
Current research shows no link between cancer and the use of AirPods or Bluetooth earphones. Though, concentrated exposure over long periods could pose potential health risks from these devices. However, more conclusive research needs to be undertaken to understand the effects of the real-world exposure of multiple, simultaneous devices. Additionally, the effects of EMR on children and young adults need further investigation.
Apart from radiation, the length of usage and the volume also can have negative health effects. Uncomfortable fit, in-ear design and playing audio at decibels higher than 80dB can lead to hearing loss and ear pain.
When in Doubt, Ask an Expert
The internet is a great place to find just about any information. However, always seek medical advice from trained professionals. If you have any concerns regarding headphone usage or related health risks and effects, approach an audiologist or otolaryngologist without hesitation.
Always practise proper hygiene by cleaning your earphones every time you use them. We recommend you use disinfectant wipes and a UV light steriliser to keep your gadgets germ and bacteria-free. You can find some great products in our Work from Home section.