Last Wednesday, we created a post on our official Facebook page titled #AskMTP. 🙂 We asked you, our loyal fans and customers, to come up with questions regarding smartphones, repairs, and our products, and leave them in the comment box below the post. All of them were great, but here's our answer to the question that really captured our attention. 🙂
How to Use an iPhone as a Hotspot
Turning your iPhone into a Wi-Fi hotspot can really come in handy if you are travelling and need to work on one of your larger-screen devices. Whether or not you can use your iPhone as a hotspot depends largely on your mobile phone operator and tariff. If you set up everything right, you might be able to share your iPhone's internet connection with a tablet (a Wi-Fi-only iPad or another tablet) or a laptop.
The whole process is really easy, but, like we said, make sure that your operator allows you to do this – some don't, and will charge you extra. If you have a limited data plan, watch out not to exceed it.
Here's how to turn your iPhone into a hotspot: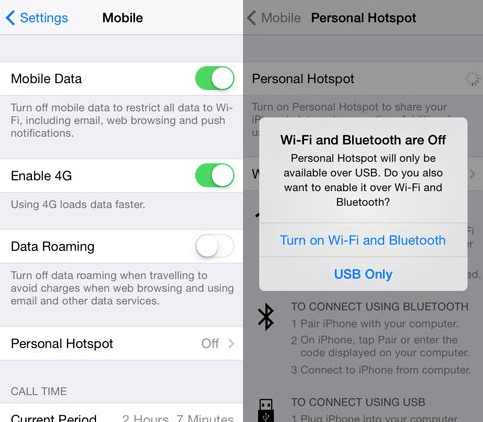 1. Tap on Settings and then Mobile.
2. Make sure that mobile data and 3G are enabled.
3. Go back and select Personal Hotspot. Set it to On.
4. Your phone will prompt you to Turn on Wi-Fi and Bluetooth (if they are turned off).
5. Next, tap on Wi-Fi Password and enter a password of your choice – it can be anything, but avoid making it the same as the one for your Apple ID or your usual Wi-Fi network.
6. Once that's done, check the name of the hotspot on your tablet or laptop under To Connect Using Wi-Fi. The name of your hotspot should be your iPhone's name.
7. In the menu of your tablet or laptop, select AirPort and then choose the appropriate Wi-Fi hotspot (the name of your iPhone).
8. Enter the password that you created in step 5.
You should now be able to browse the web on your laptop or Wi-Fi iPad. 🙂
Got any other questions for us? We'll be happy to answer them!