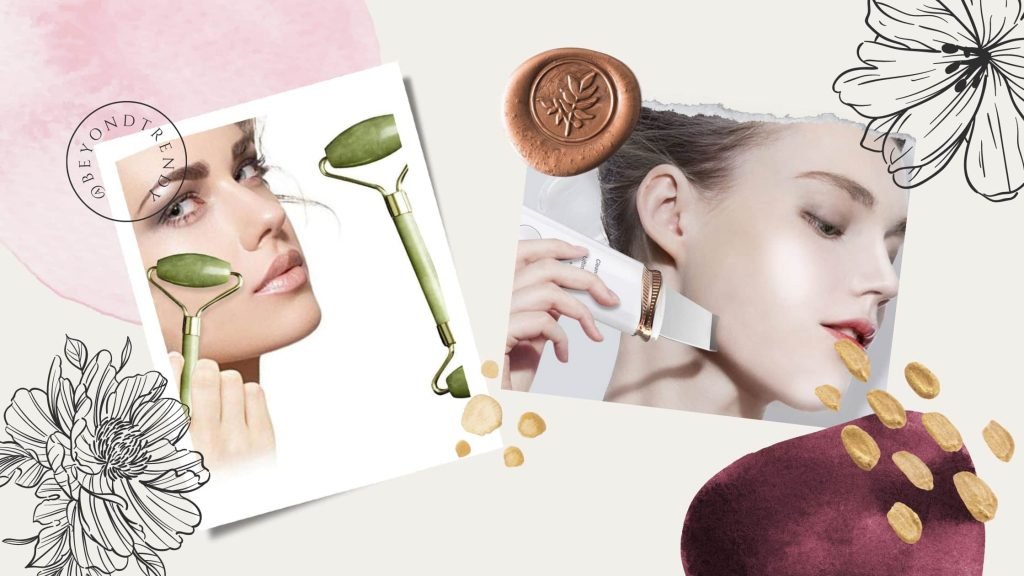 The world has evolved and with it so have beauty products. Today's beauty products incorporate technological evolution, the wisdom of traditions, and scientific discoveries. For example, blue-light and red-light (infrared light) therapy use light to improve skin conditions and stimulate collagen production.
Homemade beauty products still need the right tools. The right product can do wonders for you. New beauty products keep coming up in the market, so finding one that delivers what it promises can be a huge task.
Here are our top 10 beauty products and gadgets to get your hands on! These products will help you look prettier, relax and make getting ready quickly a hassle-free task.
Top High-Tech Beauty Gadgets for Your Skin
Take grooming to the next level with these cool beauty gadgets. These beauty tools help simplify your grooming process and offer lasting results.
Z8 Ultrasonic Skin Scrubber and Blackhead Remover for Clean Skin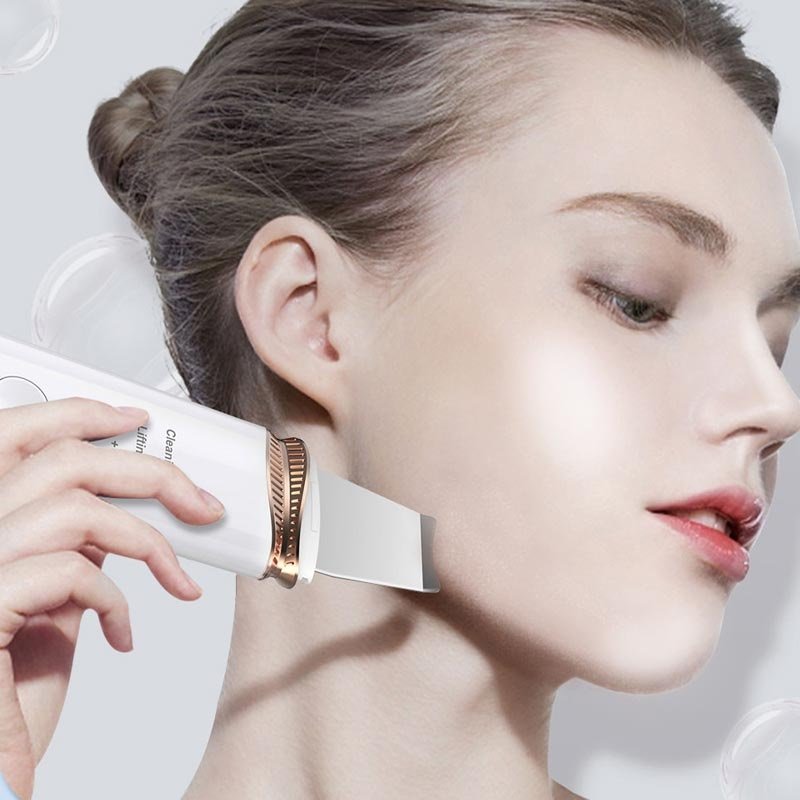 Get smooth and clean skin with the Z8 ultrasonic skin scrubber and blackhead remover. It comes with an anti-allergenic stainless-steel blade that works well for all skin types. It uses vibrations to help gently and effectively remove blackheads and dead skin cells.
Its four adjustable modes help improve your skincare routine and improve the absorption of your skincare products. Its lightweight construction makes it easy to use. Give your skin the love it deserves and help it achieve youthfulness with the Z8 facial cleanser.
Features that make this a hot beauty gadget:
The cleaning mode helps effectively clean your pores.
The EMS lifting mode restores elasticity to your skin and reduces wrinkles.
With its positive ion mode effectively and safely remove blackheads, acne and whiteheads.
Use its negative ion mode's high-frequency vibration to allow your skin to better absorb nutrients.
T41 IPL Photon Pulse Hair Removal Laser Epilator for Smooth Skin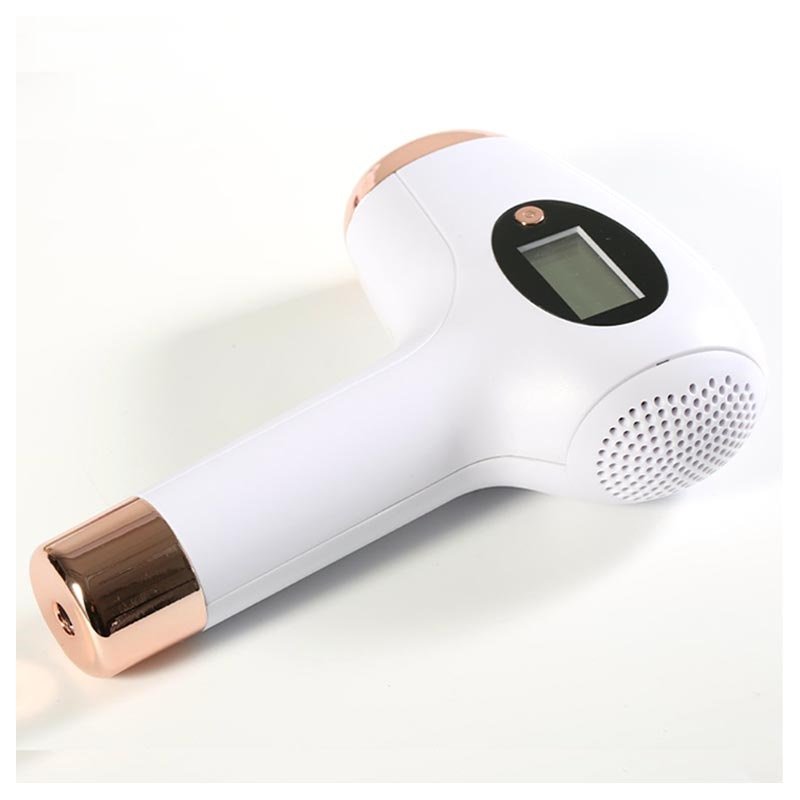 Experience the joy of professional hair removal at home with the T41 IPL photon pulse hair removal laser epilator. This compact beauty tech leaves your skin hair free and smooth without any side effects. Its intelligent sensors ensure painless depilation without scalding the skin.
The IPL hair removal device offers five speeds and two flashing modes for depilation of the whole body. This device takes just 20 minutes for whole body hair removal. With regular use, you will notice reduced hair and smoother skin.
Features that make this a hot beauty gadget:
The kit comes with a shaving knife and goggles to protect against the light.
It offers two modes of function; continuous and single flashing modes for different treatment areas.
Its intelligent sensors detect the skin tone to ensure the safe removal of hair without damaging the skin.
It features an LCD screen that conveniently displays the chosen mode and gear.
Cool Beauty Products for a Glowing Face
These products make for great gift sets for make-up lovers. When you have the right make-up tools, your make-up products will glide on smoothly.
Makeup Foundation Beauty Blender and Sponge Set to Blend it All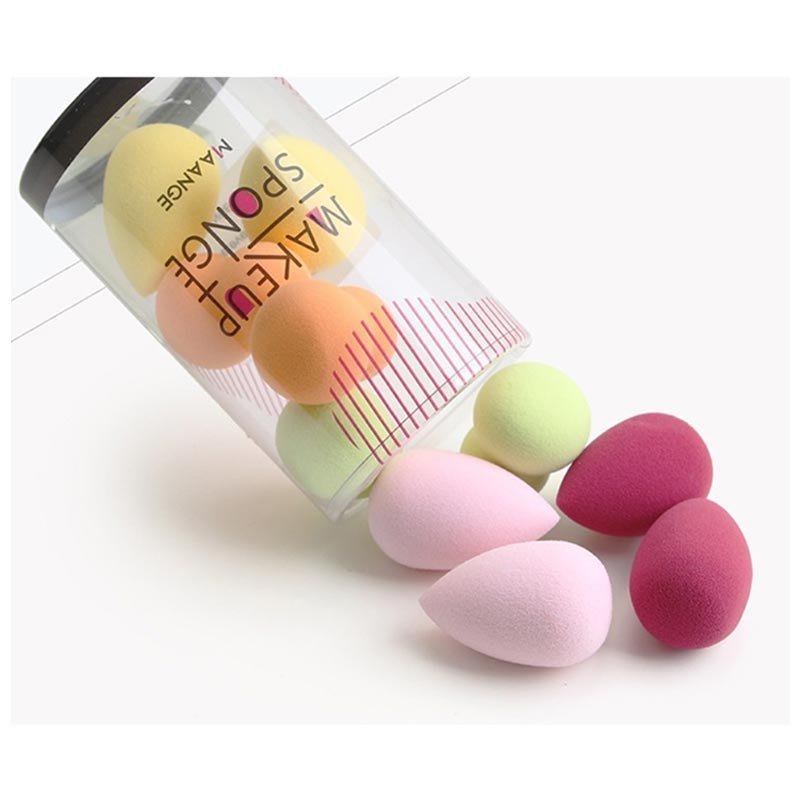 Get a flawless look with the Makeup foundation beauty blender and sponge set. Use these blenders wet or dry for make-up that is well done. These can be used with all types of make-up products like liquid make-up, powder and many other kinds.
The set comes with 10 beauty sponges of different colours, sizes and shapes to meet the requirements of different techniques. The sponges are made of unscented natural material so you do not have to deal with chemical odour.
Features that make this a hot beauty gadget:
The set comes with 10 beauty blenders and sponges.
It is made from natural materials that do not have any chemical odour.
The sponges can be used with liquid, powder and cream make-up products.
The sponges are soft and can be used wet or dry.
Makeup Cosmetic Set for Fantastic Makeup Looks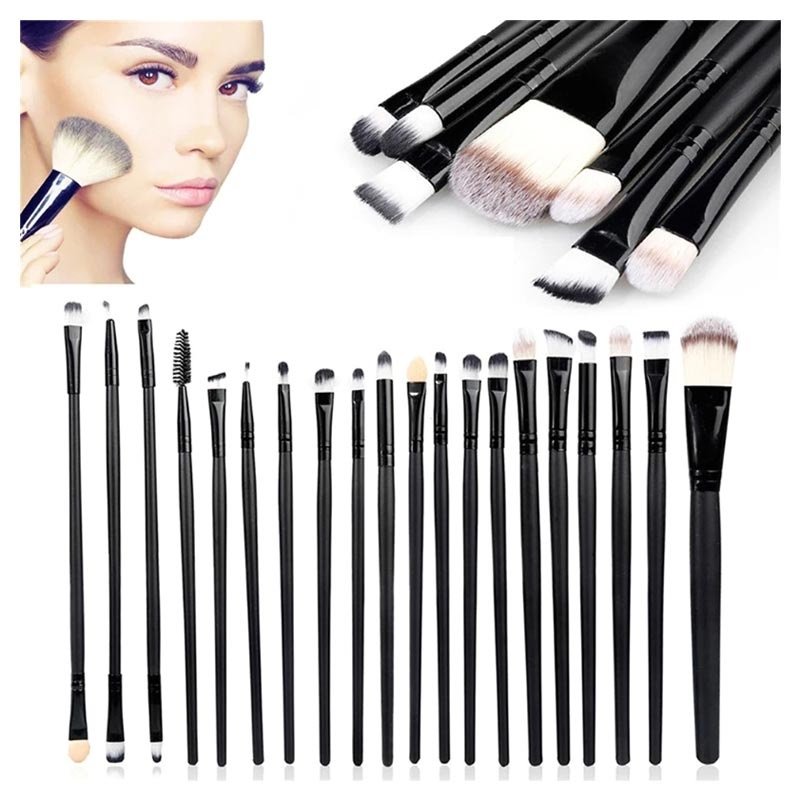 The Makeup cosmetic set are the beauty editors that you need to create the perfect make-up look. The set comes with 20 brushes for all the different make-up products. Each brush is individually packed for easier use.
The brushes are made from nylon, offering a soft feeling while working effectively with your make-up products. Using the right brushes will help you create your make-up looks flawlessly and allow you to get brilliant results.
Features that make this a hot beauty gadget:
The set comes with 20 brushes to use with different products for your face.
The brushes are individually packed for easier usage.
The Nylon brushes are gentle and work well with make-products.
These cosmetic brushes help you achieve your favourite make-up looks.
Top Beauty Gadgets Worth the Hype
These beauty tech products will give you curls for days. What makes these even more amazing is their portability.
Portable Cordless Automatic Curling Iron for Luscious Curls All Day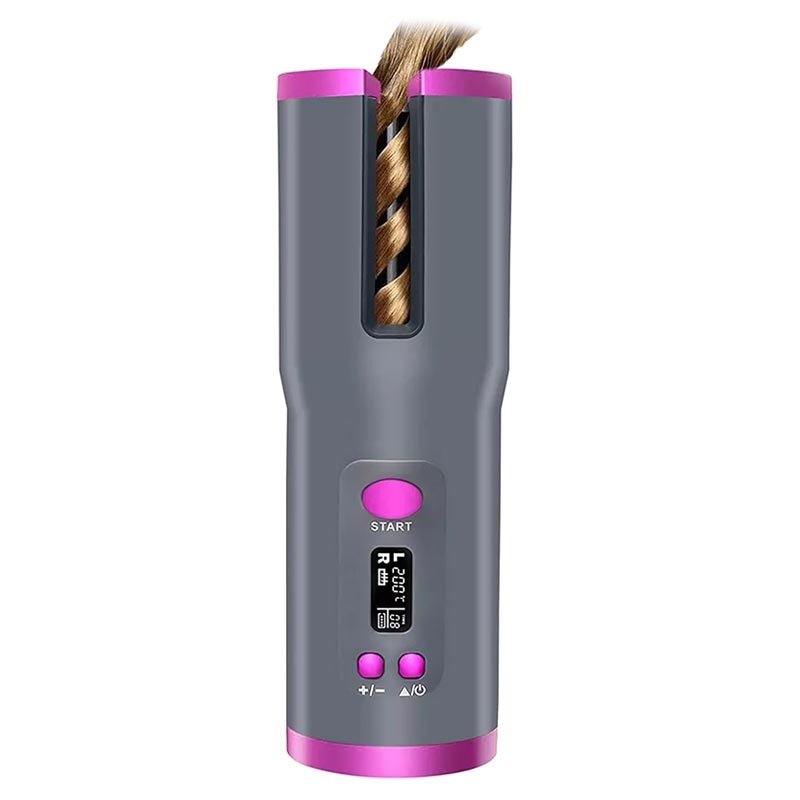 This Portable cordless automatic curling iron will help you get curls similar to the Dyson Airwrap. The curling iron can be used with all types of hair types without the worry of damage. Its portable design lets you carry it with you on your trips as well.
The curling iron is made from lightweight aluminium so it doesn't strain your arm while you do your hair. It comes with 6 levels of time settings (150-200 degrees) and an automatic shutdown function that prevents any accidents.
Features that make this a hot beauty gadget:
The portable curling iron is made from lightweight aluminium which makes it easy to use and highly portable.
Use it with all hair types without worrying about damaging your hair or burning it.
It comes with a timer and 6 levels of time settings.
On a single charge, you can use it for about 1 hour.
Kekesu K-CU1910 Electric Heated Eyelash Curler for Gorgeous Lashes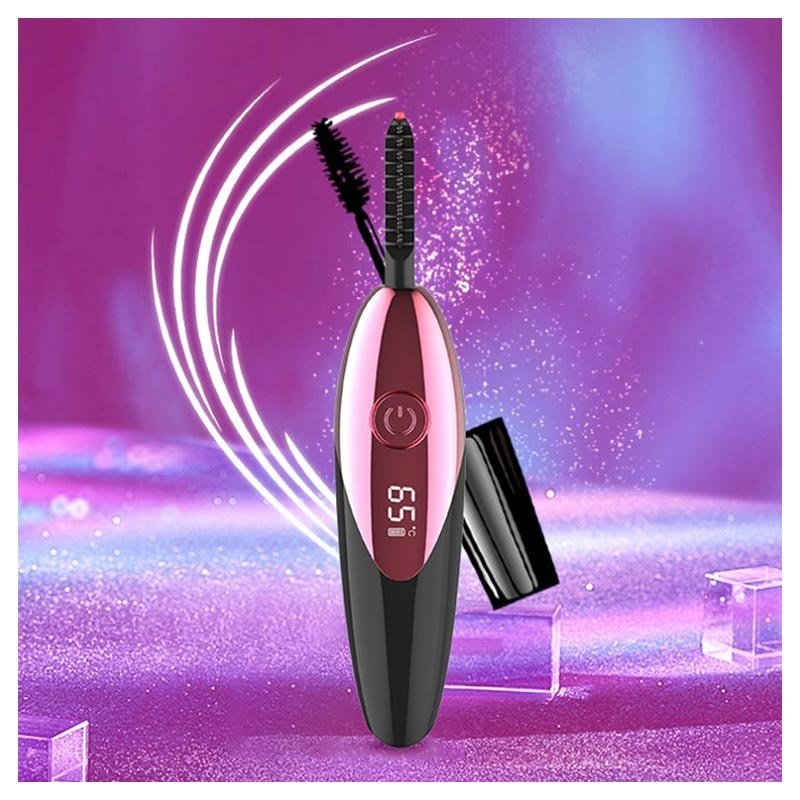 Get voluminous lashes with the Kekesu K-CU1910 electric heated eyelash curler. Curl your lashes on the go with its built-in 450mAh rechargeable battery. Its compact size also makes it great for travel and fits into any vanity box.
The curler comes with two heating temperatures and the wand is ready to use in just 10 seconds. Its display lets you keep track of the temperature as well as be informed about the battery life. The curler works great on both short and long lashes.
Features that make this a hot beauty gadget:
The K-CU1910 heated lash curler is easy to use with its convenient design and construction.
It features automatic shutdown after 5 minutes.
The curved head gives you long-lasting curled lashes without causing any harm.
The fast preheating will help you get ready quickly.
Best Beauty Products for Relaxation and Destressing
Massages and relaxation help you relieve tension and have healthier skin. When your body is relaxed and de-stressed, it gets healthier.
Natural Jade Massage Roller with Gua Sha Face Scraper for a Youthful Face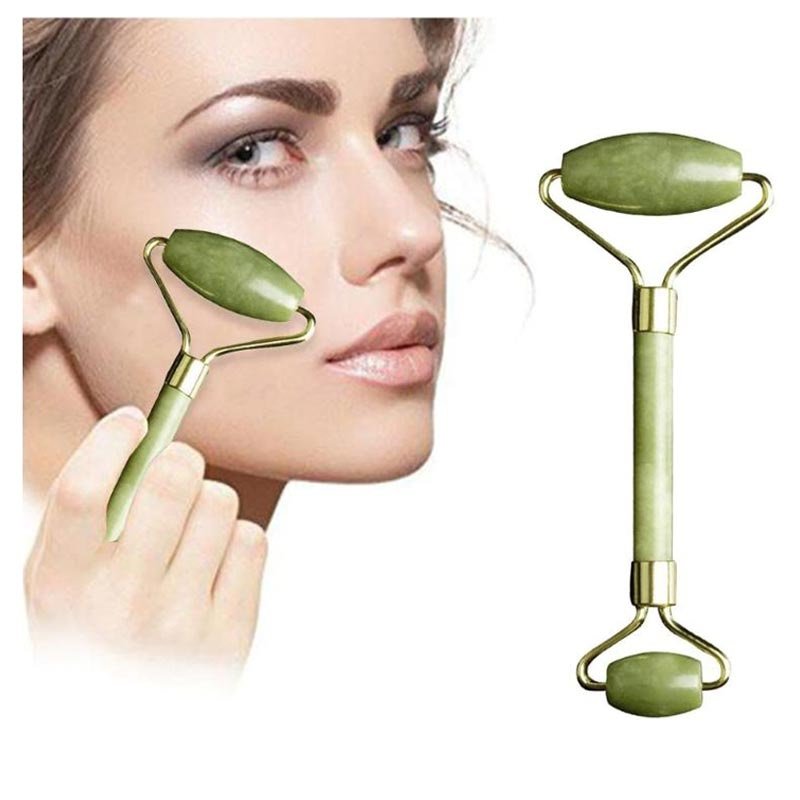 The Natural jade massage roller with gua sha face scraper helps boost the circulation of blood flow in your face giving you a healthy glow. These tools can be used regularly to improve skin quality, reduce wrinkles, as well as to tighten and revitalise skin.
The jade material is a popular Korean beauty product. These facial and neck massaging tools stay in with the trend. After a long stressful day, these massagers will help your facial muscles relax and de-stress.
Features that make this a hot beauty gadget:
These are ideal for both commercial and personal use for treating the face and neck.
The two tools allow you to apply different massaging techniques to improve your skin.
The massagers provide face lifting, skin tightening, skin revitalising, and wrinkle minimising.
With regular use, your skin will have a youthful glow to it.
Havit EM1601 Eye Massager with Bluetooth Speaker for Complete Relaxation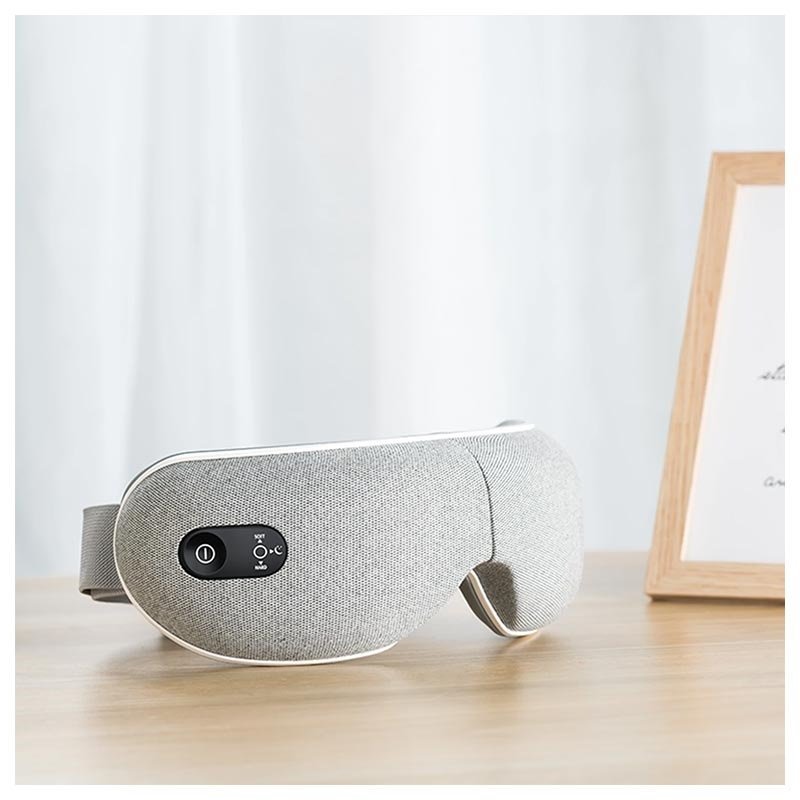 Give your eyes the rest they deserve with the Havit EM1601 eye massager with Bluetooth speaker. The eye massager is made from skin-friendly materials that are gentle on the skin. This beauty gadget works by using acupressure and heat to relax your eye muscles.
If you love to have some relaxing music, then you will love its built-in Bluetooth speaker. Simply connect your smartphone with the device and play calming music. Its low-noise air compression system also ensures your eyes get some peaceful time.
Features that make this a hot beauty gadget:
The Havit EM1601 massager features three massage modes: Soft, Hard, and Sleeping modes.
Its rechargeable battery allows you 90 minutes of uninterrupted usage.
The adjustable head strap ensures a comfortable and secure fit.
Connect your smartphone and play your relaxation playlist while your eyes are massaged.
Beauty Tools for Budding Nail Artists
Have a bunch of nail paints lying in a drawer? Want to experiment with gel polish? These products are for you.
Desktop Cosmetic Makeup Storage Box for an Organised Vanity Case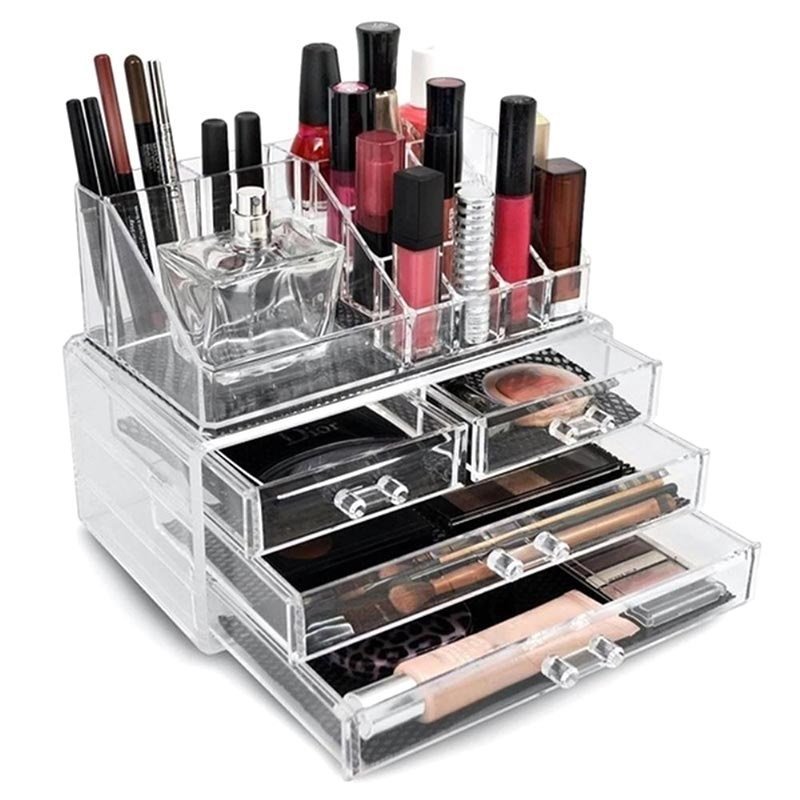 Keep all your nail paints and other make-up tools and products organised with the desktop cosmetic makeup storage box. The clear acrylic design allows you to easily see all your stored items and puts them on display.
The organiser comes with two wide drawers and two smaller drawers in addition to the top compartmentalised area. The sleek design makes it a great choice for space-saving while also efficiently keeping everything organised.
Features that make this a hot beauty gadget:
The desktop storage box measures 24cm x 15cm x 18.6cm.
It offers four levels of storage to keep everything organised neatly.
The clear design makes it easy to see your items and makes them part of your décor.
The storage box keeps everything within reach so you can get ready on time.
UV Nail Lamp Dryer to Get Your Nails Ready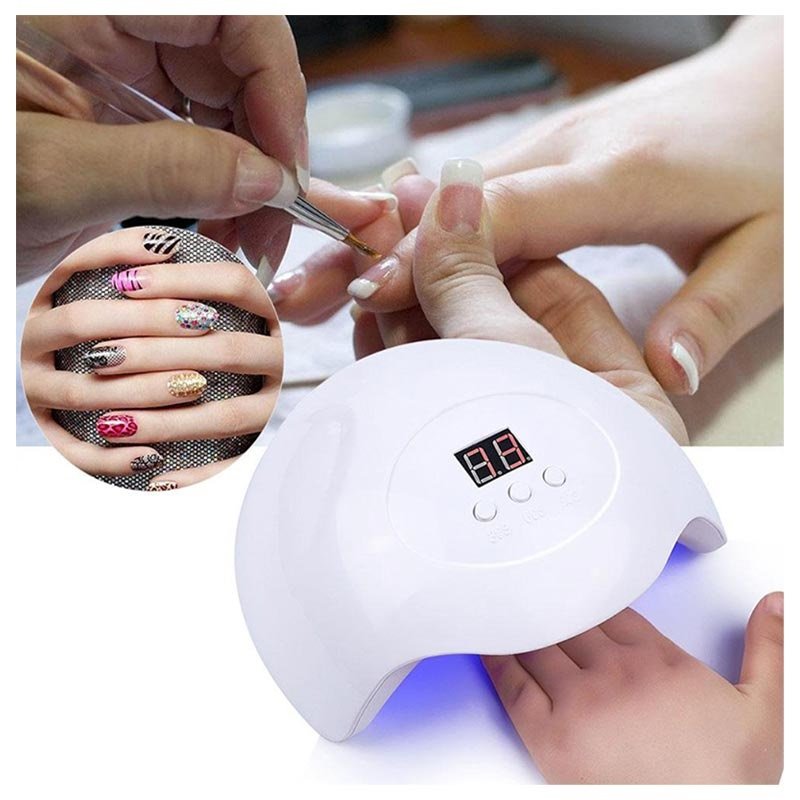 Get your nail polish dried quickly with the UV Nail Lamp Dryer. This nail lamp's light mimics the sun's rays without causing any damage to your nails or skin. Its 15 drying lights get the job done quickly and efficiently.
The dryer works by simply putting your hand in it. It offers 30, 60, and 90-second timers to give you control over each layer's drying time. The sturdy nail lamp works with a wide variety of nail paints including hard gel extender, shellac, LED gel, acrylic gel, UV gel and more.
Features that make this a hot beauty gadget:
Have fun with your nail art without worrying about the drying time with this beauty gadget that really works.
The sturdy design is durable and has sufficient internal space for your hand.
The drying lights are evenly distributed and are soft so as not to hurt your eyes.
It has a simple working design and comes with three drying times.
Find Your Beauty Products Online with MyTrendyPhone
We hope you loved our favourite beauty products that we handpicked just for you. Whenever you are trying beauty products for the first time, we highly recommend you do a patch test to eliminate the possibility of any irritation or allergies.
Are you looking for more handy products for your beauty regimen like face masks and infrared soap dispensers? Find the best fitness and beauty gadgets with MyTrendyPhone's large collection. Get in touch with us to learn more!