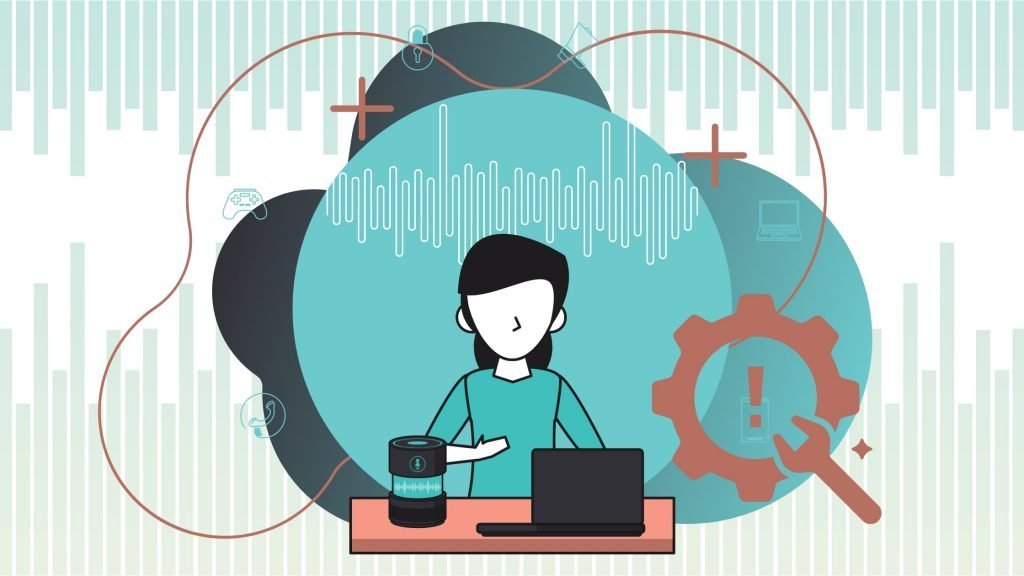 Bluetooth speakers let you amplify your favourite tunes and get the party started anywhere. Although they are one of the most convenient pieces of entertainment technology available, they too can suffer from some issues. So let us help you solve the most common Bluetooth speaker issues.
The first step to getting your music to play out loud is to choose the right speaker for the environment you are in. Any Bluetooth speaker would do for most types of indoor set-up. However, for outdoor environments that can turn from sunny to rainy at a moment's notice, waterproof Bluetooth speakers are the best choice.
Wireless speakers are a great way to extend the audio range of your devices, such as the Samsung Smart TV or the Google House Mini. With these speakers, you can have an elevated listening experience with your favourite Spotify playlist!
How to Connect Your Devices: The Perfect Pairing
Most often issues may arise with pairing. Most Bluetooth devices can only connect with one device at a time. Before you begin to wonder whether the problem is hardware-related, make sure both devices are not connected to any other device.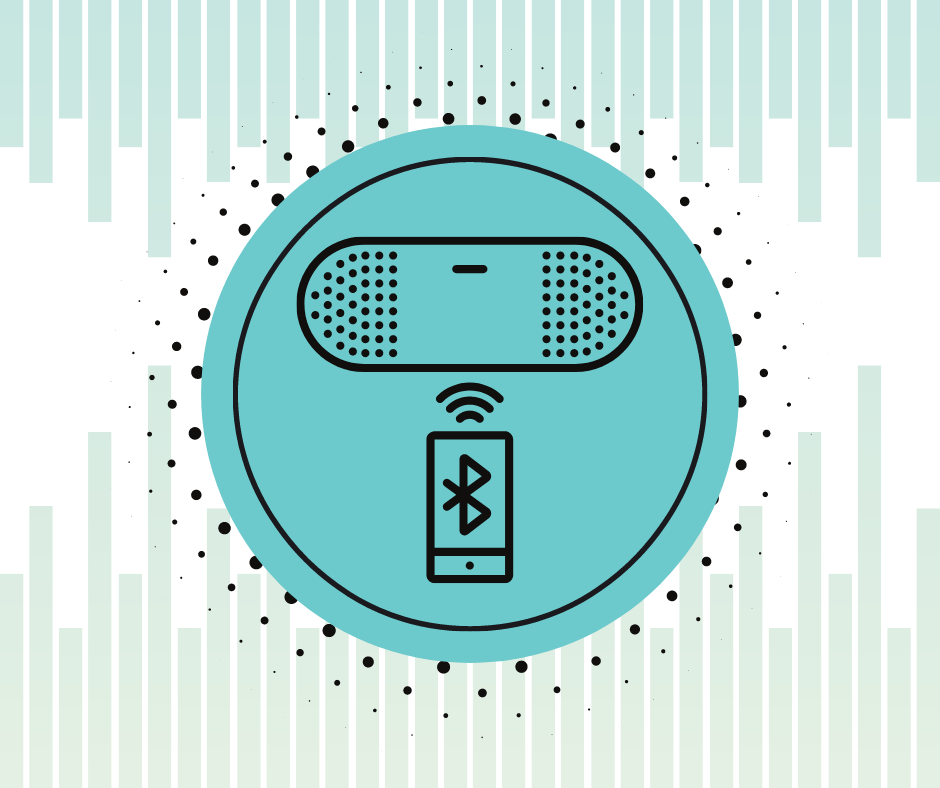 How to Connect to an Android Phone or Tablet
Android mobile devices have a very straightforward approach to pairing a device. Whether you want to pair your phone or tablet, these steps will help:
Press the Bluetooth button on your speaker to make it discoverable.
Tap the Settings icon on the home screen of your device.
Tap the Bluetooth option and turn ON the Bluetooth of your phone.
Tap on your Bluetooth speaker's name in the list of available devices and connect.
Repeat the above process to connect additional speakers.
How to Connect an iPhone or iPad to Speakers Wirelessly
If you have been wondering how to connect one or two Bluetooth speakers to the iPhone, the steps are shown below:
Press the Bluetooth button on your speaker to make it discoverable.
Tap the Settings icon on the home screen of your Apple device.
Head over to the General menu and select the Bluetooth option.
Slide the slider to turn ON the Bluetooth feature of your device.
Select the Bluetooth speaker's name from the available list of devices and pair it.
Repeat the above process to connect additional speakers.
How to Connect iPod Touch to Bluetooth Speakers
We have answered how to connect the iPod classic to Bluetooth speakers in our other section below. Meanwhile check out these steps for the iPod Touch.
Press the Bluetooth button on your speaker to make it discoverable.
Tap the Settings icon on the home screen.
Select Bluetooth and turn ON the Bluetooth connectivity.
Select your speaker from the list of devices and connect.
How to Connect a PC or Laptop to Bluetooth Speakers
Make sure your laptop or PC supports Bluetooth connectivity prior to attempting to use your Bluetooth speakers.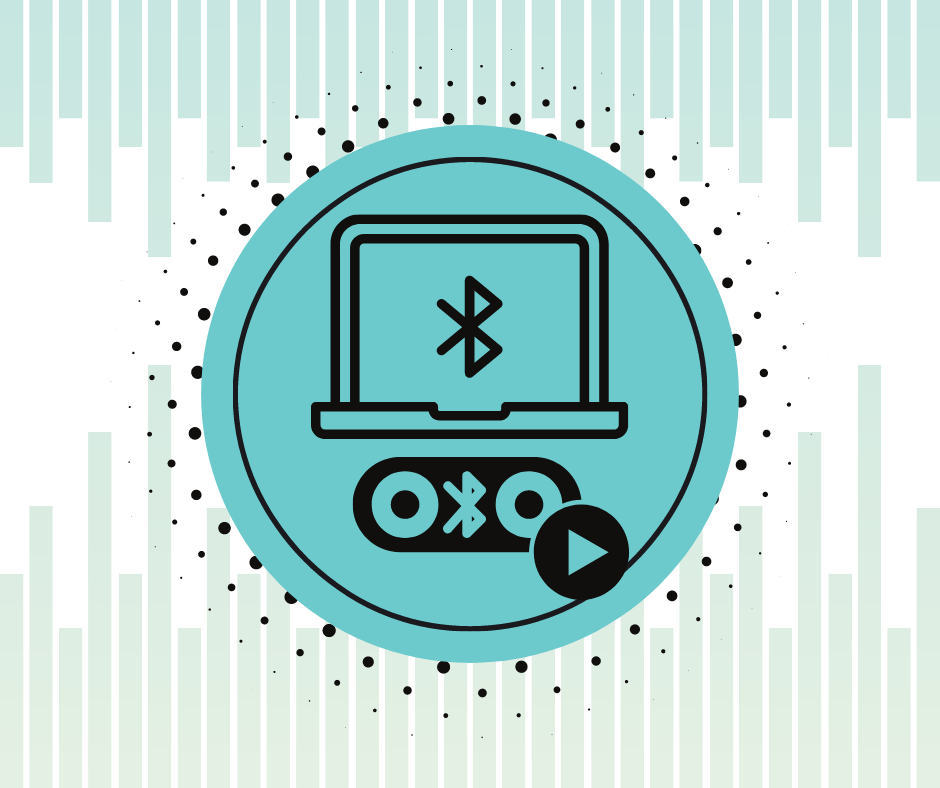 How to Connect Bluetooth Speakers to a PC or Laptop on Windows 7
Most Windows OS systems come with the latest version. But fret not, your Windows 7 does support Bluetooth connectivity.
Make your Bluetooth speaker discoverable.
On your laptop or PC, click on the Start menu.
Click on Devices & Printers.
Click on Add Device and select your speaker from the list.
Click Next and follow the on-screen instructions.
How to Connect Bluetooth Speakers to a PC or Laptop on Windows 8.1
Follow these 5 steps and you will have your speakers connected quickly to your Windows 8.1 system.
Make your Bluetooth speaker discoverable.
On your laptop or PC, type 'Bluetooth' in the Start menu.
Click on Bluetooth Settings from the list.
Turn ON your laptop or PC's Bluetooth.
Search for your speaker in the available list and pair according to the on-screen instructions, if any.
How to Connect Bluetooth Speakers to a PC or Laptop on Windows 10
There are a few additional steps to Bluetooth pairing, but Windows 10 will not disappoint when it comes to reliable connectivity.
From the Start menu select Settings.
Click on Devices.
Click Bluetooth & Other Devices.
Turn ON the Bluetooth of your laptop or PC.
Make your Bluetooth speaker discoverable.
Follow the first 3 steps.
In the Bluetooth & Other Devices click on Add Bluetooth & Other Devices then Bluetooth.
Search for your speaker in the available list and pair.
How to Connect a Mac to Bluetooth Speakers: Connecting to a Mac System
The Apple system allows quick pairing connections to take place. Just follow the steps below and you will be playing your favourites from your Mac on the speakers.
Make your Bluetooth speaker discoverable.
On your Mac system, click on the Apple menu.
Click on System Preference and then Bluetooth.
Search for your device in the list and pair.
Click Accept for any connection prompts.
How to Connect Smart Devices with Bluetooth Speakers
Modern homes and offices are incomplete without smart devices, virtual assistants and the plethora of intelligent features they come with. Here are the steps to connect your Bluetooth speaker with these smart devices.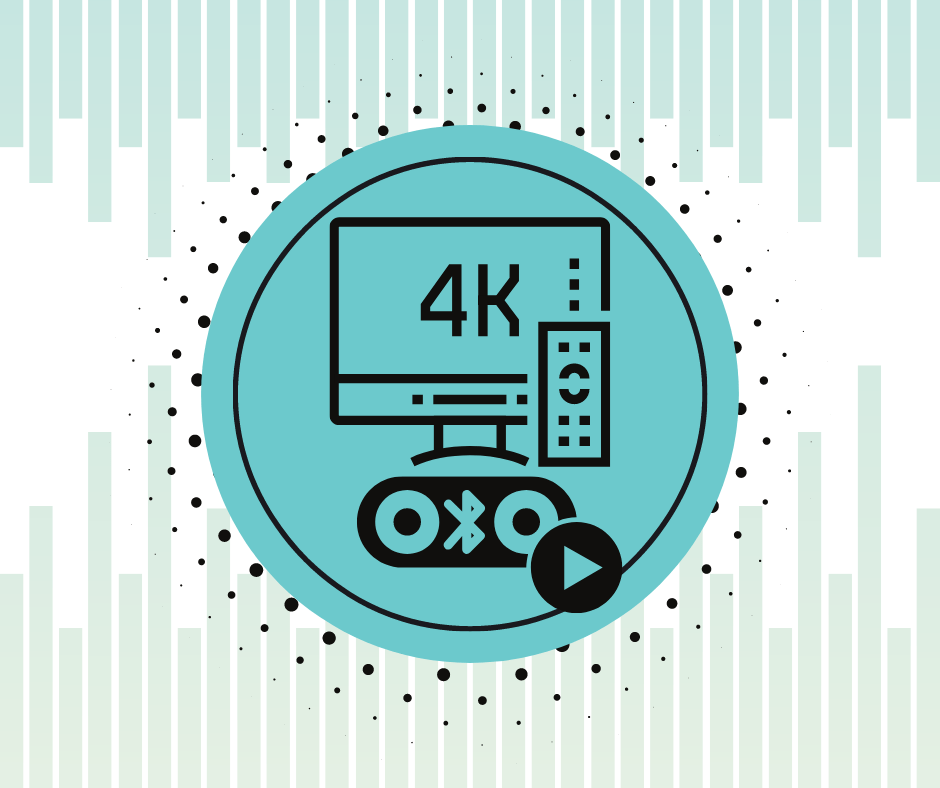 How to Pair your Amazon Echo with a Bluetooth Speaker
Pairing your Echo Dot requires an Alexa app, otherwise you will have to do it the old-fashioned way; through the website.
Make your Bluetooth speaker discoverable.
You can pair the device either by using the Amazon Alexa app or through alexa.amazon.com.
Go to the left-hand menu and click on Settings.
Select your Alexa device under Devices.
Select Bluetooth and tap Pair a New Device.
Choose your speaker from the Available Speakers and pair.
How to Pair your Google Nest or Home with a Bluetooth Speaker
Expand the audio output range of your Google smart speaker with these steps:
Make your Bluetooth speaker discoverable.
Open the Google Home app and select the home of the device that you wish to pair.
Tap on the Settings of your device.
Select Device Settings followed by Default Music Speaker.
Enable pairing mode on the device and tap Pair Bluetooth Speaker.
Select your speaker from the list and pair.
How to Pair your Smart TV with a Bluetooth Speaker
Depending on the brand and model, the steps for pairing a Bluetooth speaker will vary. In general, you should be able to find the Bluetooth set-up under Settings>Sound or Settings>Network from which you can navigate to the Bluetooth options.
Also, remember that not all smart TVs support Bluetooth pairing. You may need to invest in a Bluetooth transmitter if you wish to pair the devices. The following steps answer how to connect a Bluetooth speaker to a Samsung Smart TV(models after 2017).
Make your Bluetooth speaker discoverable.
On your smart TV, select Home and then Settings.
Select Sound, followed by Sound Output.
Select Bluetooth Speaker List and find your speaker on it to pair.
Bluetooth Speaker Connection Problems: Pairing Failures Cutting Out the Sound
We have seen how to connect Bluetooth speakers with different devices that support Bluetooth wireless connectivity. In this section, we will look at some of the common pairing issues that you might experience. We will also look at the solutions for these problems.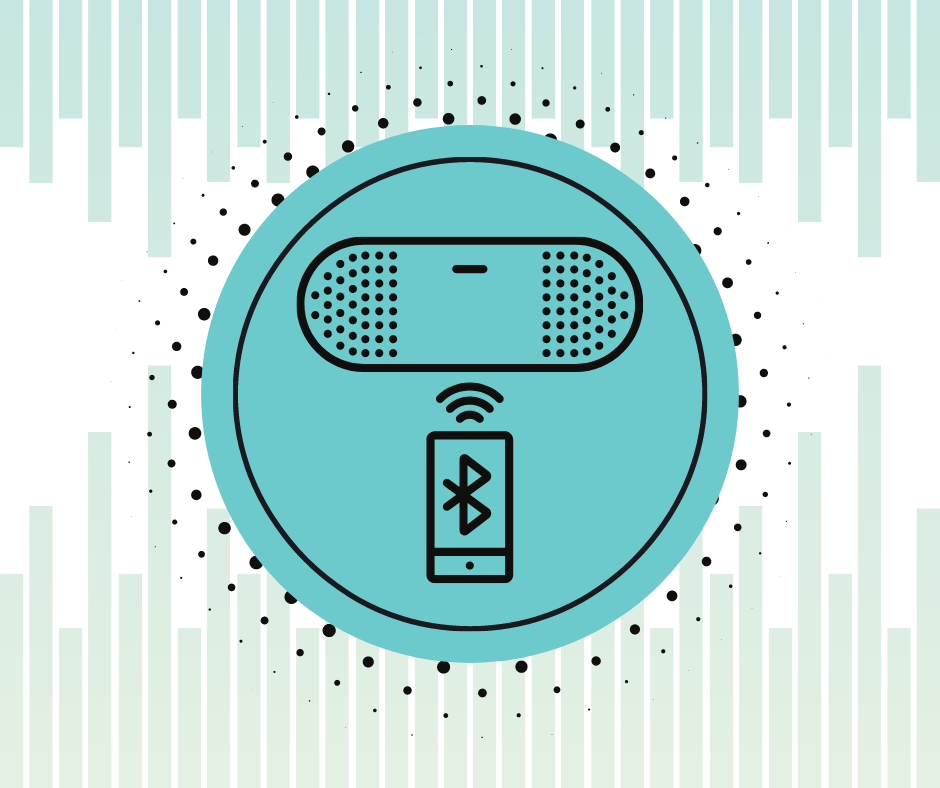 Turn the Switch ON: You Forgot to Turn Them ON
The simplest of all issues and the easiest to fix. It is possible that you have not turned ON the Bluetooth on your speakers or the device you want to pair them with. Make sure both have the connectivity turned ON and try again.
Playing Hide and Seek? : Keep your Devices Discoverable
Some devices may need to turn ON the Discoverable mode. This mode makes the device visible for pairing. Check whether your speaker or device needs to have this mode activated. Once the mode is ON, it is as simple as finding the other device and connecting.
Out of Range, Out of Sight: Devices are Out of Connectivity Range
Bluetooth connectivity works within a certain range. If your devices are too far apart they may not connect at all or have a very weak pairing. Make sure the two devices are within the connectivity range to enjoy your speakers fully.
It's Not You, It's the Compatibility: Bluetooth Version Compatibility Issues
It is possible that the devices have different Bluetooth versions that are not compatible with each other. Devices with an older version of Bluetooth (version 3 and older) may have trouble connecting with speakers that support Bluetooth Smart.
It is also possible your speaker is not designed with compatibility for a particular device. Check for audio device compatibility before anything else.
Smart Power Management Decides No: Device Battery Power Settings
Smart power management settings tend to turn OFF the Bluetooth connectivity when the battery is low. Check whether your power settings are stopping your device from connecting with the speakers wirelessly.
Pairing Refresh: Ditch the Old Connections
Sometimes the easiest way to get connected is to start over. Select Forget this Device or Unpair, depending on whether you are using iOS or Android. Once you have removed the speakers, follow the appropriate pairing process we have shown previously to get connected again.
External Interferences Blocking the Path: External Signals
Close proximity to a Wi-Fi router and even USB 3.0 ports can potentially affect Bluetooth connectivity. We recommend that you keep an appropriate distance between these and your speaker when pairing.
Your Device Needs an Update: Old or Outdated Software Issues
Electronic devices, such as your laptop or your car's audio system, may require a driver update. You can find the appropriate driver update for your PC or laptop online. In the case of your car stereo, check the manufacturer's website.
Just Not Meant to Be: Devices have No Bluetooth Support
Perhaps the device you are trying to connect with your Bluetooth speakers does not support Bluetooth at all, such as the iPod Classic. In this case, it is possible to get a Bluetooth transmitter that will easily connect with your TV or even your FM receiver.
In the case of gaming consoles, such as your PS3 and PS4, support for Bluetooth speakers may not be present. You can still use them by connecting to the TV or using the 3.5mm audio jack that many speakers still come with.
A Soft Reset should do the Trick: Restart Devices
If all else fails, try to power OFF both your devices and turn them ON after a few minutes. This soft reset should help with affirming all the changes you have made and allow you to pair.
Bluetooth Speaker Sound Problems: Stuttering Audio Enraging and Infuriating You?
Crackling, popping, or static noise from your Bluetooth speaker can spoil the fun. Wireless devices can suffer from poor or partial connections or from other interfering signals. Here are a few ways to determine if the issue lies with your Bluetooth speaker or the connected device.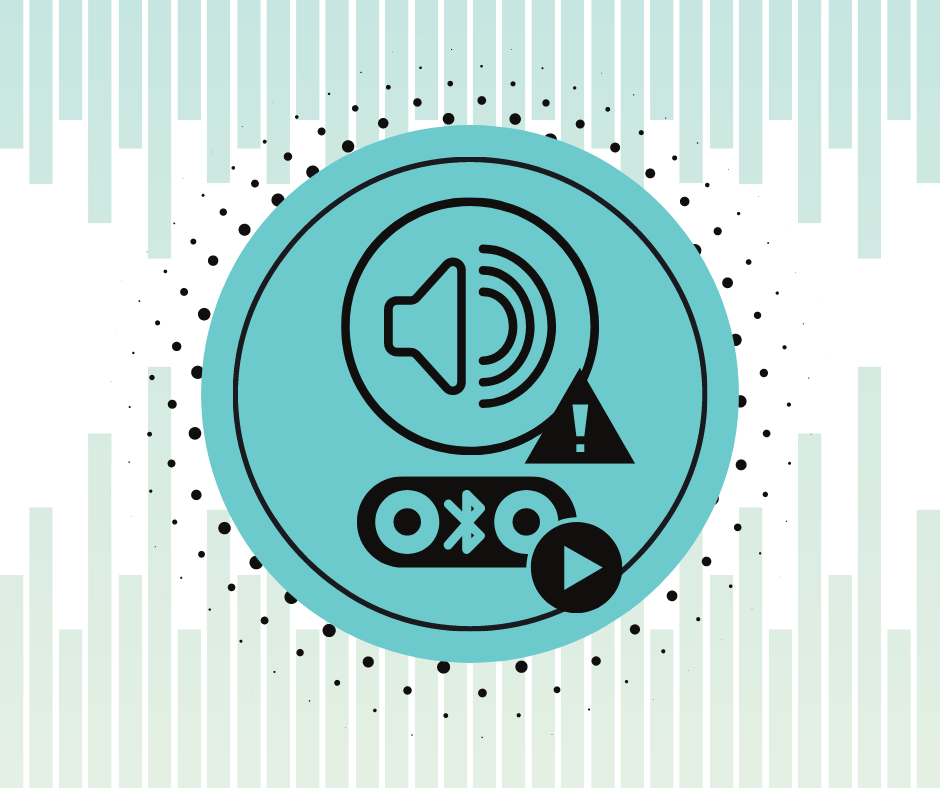 OS Updates: Changes in Bluetooth Support
Operating system updates of your device may result in changes in Bluetooth pairing. Check if your devices have undergone these changes and try repairing your speakers.
Software & Firmware: Changes in Device Support for Bluetooth Connections
Changes in the software or firmware updates of your devices can also impact connectivity. Check if the support for your external device has changed.
Bugs! Malware and Viruses Affecting Connections
Corrupted software or the presence of viruses on your device could be the culprit. Run an antivirus program to make sure no malware is infecting your device, and in the process affecting the wireless connectivity.
Walls and Blocks: Blocked Paths Hindering Bluetooth Signals
Physical objects blocking the path of Bluetooth wireless connections could hinder the strength of the connections, in turn affecting the audio. Place your devices in clear proximity of each other without any physical objects dampening your connection.
Get Connected: Use the In-line Cable to Check Connectivity Issues
Many Bluetooth speakers come with an in-line audio cable. Connect your speaker with the device. If the audio plays fine, it is most likely the wireless connection at fault. If not, it is a hardware issue for one of your devices.
Close the Distance: Stay within the Wireless Range for Functional Connection
Bring the two devices closer and check the sound quality. Bluetooth devices work within a range. When they are too far away, weak connections are a possibility.
Charge Them Up: Check Battery Statuses to Avoid Power-related Connectivity Issues
The low battery of either device can also result in Bluetooth speaker sync problems. Charge your devices and check the audio quality. It is best to re-pair them when they are sufficiently charged.
New Pairing: Try a Different Input Device to Pinpoint the Faulty One
Pair your speaker with a different device to pinpoint which one is at fault. Ensure any potentially interfering devices are not turned ON while pairing.
A New Companion: Test with a Different Bluetooth Speaker to Check a Faulty Device
Pairing with a different Bluetooth speaker will help you determine if your original speaker is the problem. Keep all other interfering devices turned OFF.
Application Issues: Reinstall the App to Rectify Audio Issues
Your iTunes or Spotify may cause Bluetooth speaker sound problems. It is possible that the audio disturbances have nothing to do with your devices but the application in use. Try deleting and reinstalling the application and check if the issues persist.
Too Quiet to Party: Why is my Bluetooth Speaker Not Loud Anymore?
You have purchased your Bluetooth speakers and are set to enjoy them, but the volume won't go up. Or maybe your speakers just don't play as they once did. In this section, we will help you get your speakers back to being loud and fun.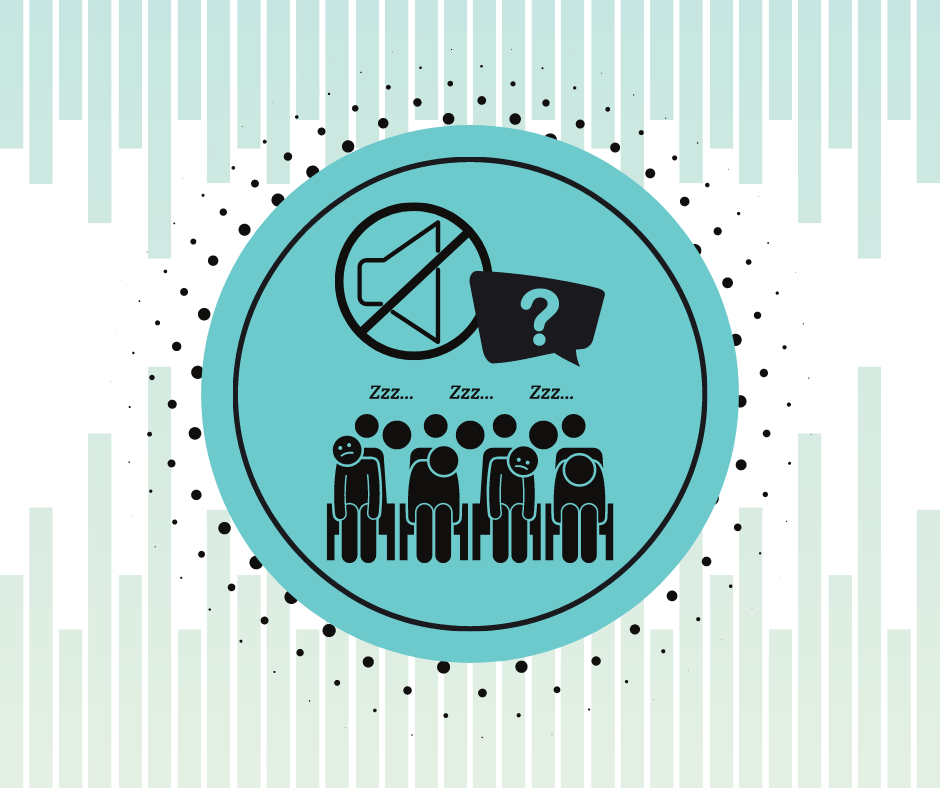 Turn Up the Volume of Your Device
The operating system of your connected device could be deciding the safest volume. On Android devices, you can manipulate the audio output to Bluetooth speakers by disabling Bluetooth Absolute Volume. You can find this feature in the device's settings or in the Developer Options section.
Downsize the Room
The size of the room can affect the quality and the volume. A small speaker will do best in a small room. The larger the difference in the room size and the speaker's, the more likely you are to get faded audio.
Tinker with the Sound Equalizer
If the volume is already set to 100 on your PC or laptop, head over to the sound equalizer. Adjust the ranges or bands in the equalizer until you get the optimum sound output.
Find a Better Location
Sometimes it is about the location. If you are already in an appropriately sized room, then try placing the speaker on the floor. You could also try placing it close to a wall, especially a corner to amplify the volume.
Making the Most of Your Bluetooth Speakers
Once you have overcome the Bluetooth speaker problems, all you need is to hit play and enjoy your audio. Now let's get to the fun stuff you can do!
Party Mode: Connecting Two Speakers at Once
The feature to connect two speakers and have them play simultaneously will differ amongst different devices. Many Bluetooth version 5.0 supporting devices, now do support up to two simultaneous connections. You may find dual audio support in the Advanced section of the Bluetooth settings.
Some Bluetooth speakers also come with a feature that allows the connection of multiple speakers. Alternatively, a Bluetooth hub will allow you to create your own sound system of wireless speakers. You could also try the AmpMe app that allows multiple Bluetooth pairings.
Old School to New School: Speaker Upgrade
Maybe you just want to turn your wired speakers into wireless speakers? Thanks to modern technology, it is now possible! All you need is a Bluetooth adapter in combination with an amplifier.
Connecting your speakers to a smart speaker such as Amazon Echo or using Google's Chromecast will also allow your wired speakers to behave wirelessly.
Let's Get the Party Started!
We hope all your Bluetooth speaker problems have found their solutions with our blog. Are you looking for more sound gadgets to elevate your music listening experience? Get in touch with us and we will help you find the perfect gadget match for you!