After months of speculations, we were finally introduced Galaxy S4 and corresponding official accessories. One of the most popular by far is the improved Flip Cover, named S View Cover, and we already mentioned it here.
The cover is very convenient thanks to the small opening that lets you see your notifications without actually opening the front flap; and it was a matter of time when certain manufacturers would present their versions of this case for Galaxy S4.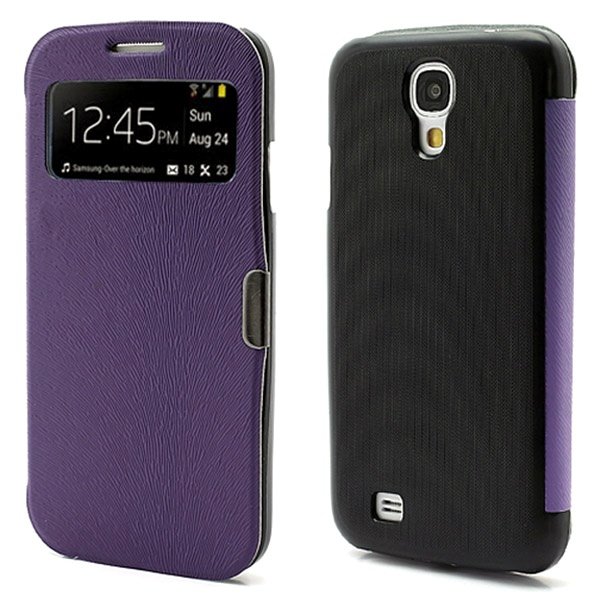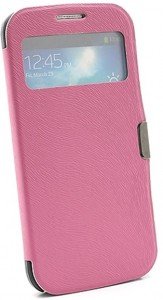 The cases we are going to talk about today have the same opening on the front; they are made of PU leather and they are significantly cheaper – only 9.70 GBP! And if you considered buying official S View cover, but you were disappointed with poor variety of colours – you will be thrilled with these cases, as they come in a wide range of colours: black, white, grey, red, purple, pink, dark blue / light blue, etc.