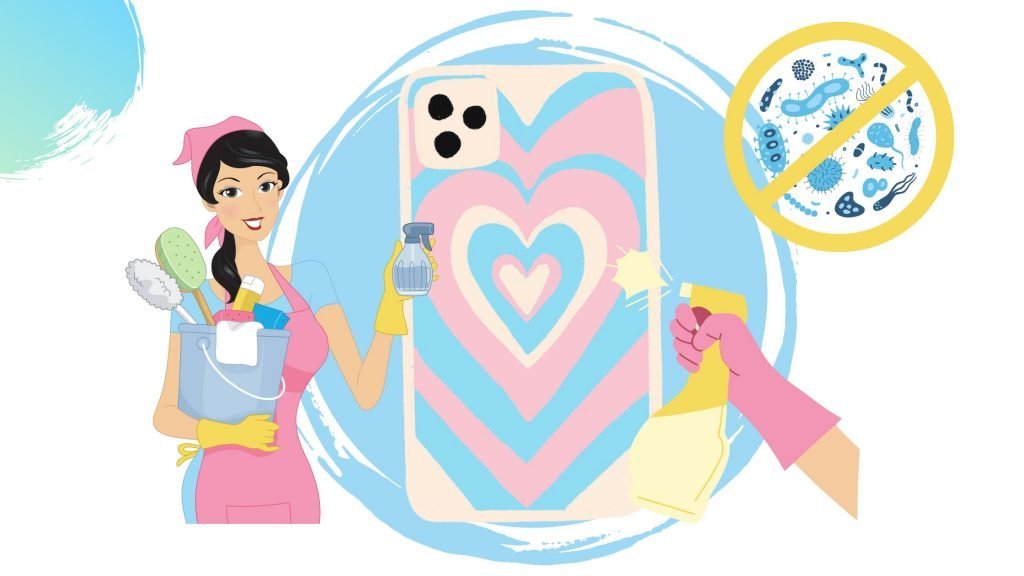 A stylish phone case for your smartphone does more than just add a bit of personality. Different styles of phone covers and cases are available today that protect your phone from everyday wear and tear.
The right cover for your mobile device will keep it safe from scratches and oily fingerprints. You could also step up the protection of your device by investing in a sturdy case that protects against impact and shock damage.
Phone cases these days also double up as wallets. With cashless payments becoming more popular, and a safer choice, it makes sense for your phone case to also double up as your wallet.
These practical and useful phone accessories deal with so much! In this post, we will share with you some useful tips on how to clean a phone case which will ensure the longevity of your protective accessory. Since these covers are exposed to a myriad of environments, keeping them clean will also help you stay healthier.
Every Mobile Phone Cover and Case is Different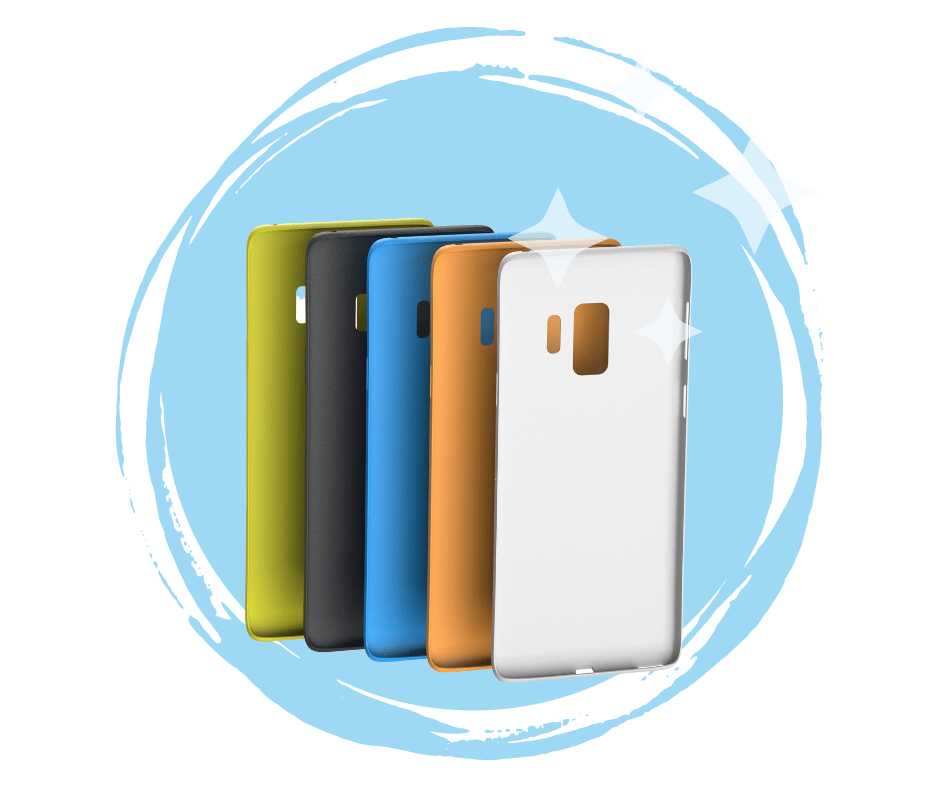 There are many varieties of mobile phone covers available. Your choice of the cover may be based on its protective capabilities or it may simply be a style choice. Regardless, knowing the type of cover will help you apply the right cleaning tips without accidentally damaging them.
The most popular cover choices for mobiles are silicone and plastic. These trendy covers come in a plethora of colours but are most popular as transparent cases. However, clear cases often tend to turn yellow with continued use, dulling the glamour of your smartphone.
Rubber mobile covers are yet another popular choice. These covers are usually opted for based on their ruggedness and durability. In comparison to silicone phone cases or plastic covers, rubber covers in general are designed to provide better damage protection.
On the classier and more stylish end are the leather and wood mobile phone covers. These covers provide general scratch and smudge protection for your mobile while being highly fashionable.
Why Has My Phone Case Turned Yellow?
With transparent cases, the prominent problem faced by users is the case turning yellow. The cases can turn yellow because of one or more of the following reasons.
Age is Not Just a Number: Ageing Process
The yellowing of your phone cover may be due to its age. The materials of your case will degrade as time goes on. It is a natural process that cannot be stopped.
Just Another Sunny Day: Ultraviolet Radiation
Exposure to heat and ultraviolet light also contributes to the hastening of the degradation process, which causes your cover to turn yellow.
Sweat and Stains: The Chemical Reactions
Yellowing of your covers can also be due to the reactions with sweaty palms or exposure to other chemicals in everyday life, like moisturisers, make-up and so on.
Too Hot to Handle: Extreme Temperatures
Your case also gets exposed to the heat emitted from your smartphone and the environment. Exposure to extreme temperatures affects their composition and thus, like the UV rays, turn your cases yellow. Humidity and moisture can also be the culprits.
Removing the Yellowness from Transparent Silicone Covers
Whilst you cannot stop the ageing process of silicone or plastic phone cases, there are a few possible methods that may help get rid of the yellowing. These approaches can help remove stains and also help keep your phone case clean. You can also use these approaches to clean rubber phone cases.
The Good Old Soapy Water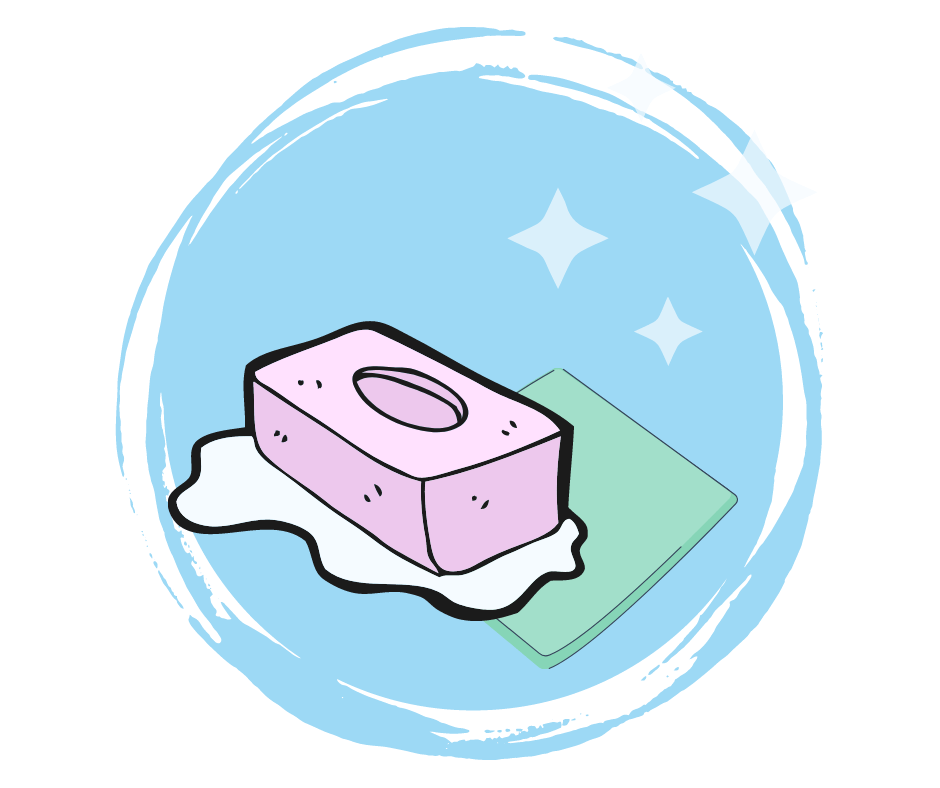 Dish soap and water should be your first choice when it comes to getting rid of the yellowness of your case. This simple hack will also get rid of dirt and other icky stuff on your phone covers. Here is how you do it
Fill a bowl with about 240ml warm water and add a few drops of dish soap.
Stir the mixture well and, using an old toothbrush, use the mixture to scrub your case.
Ensure that you scrub gently in circular motions to reach all the nooks and crannies of the interior and exterior surfaces.
Rinse the cover with clean water once you have thoroughly cleaned it.
Wipe the cover dry with a soft cloth and allow it to air dry completely for at least 1 hour before use.
The DIY Scrub for Your Phone Cover
You are aware of how face and body scrubs help remove dirt and grime from your body and also brighten up your skin. Well, you can attempt to do the same for your case with baking soda.
While the effectiveness may not be 100% against yellowness or similar stains, this method should help get rid of most stains and grime. Here are the steps:
Sprinkle all surfaces of your phone cover with baking soda.
Using a wet toothbrush in circular motions scrub the surface with the baking soda.
Once you are satisfied with the cleaning, rinse the cover thoroughly.
Use a soft, dry cloth to wipe the cover clean. Allow the case to become completely dry before use.
Spray it With Alcohol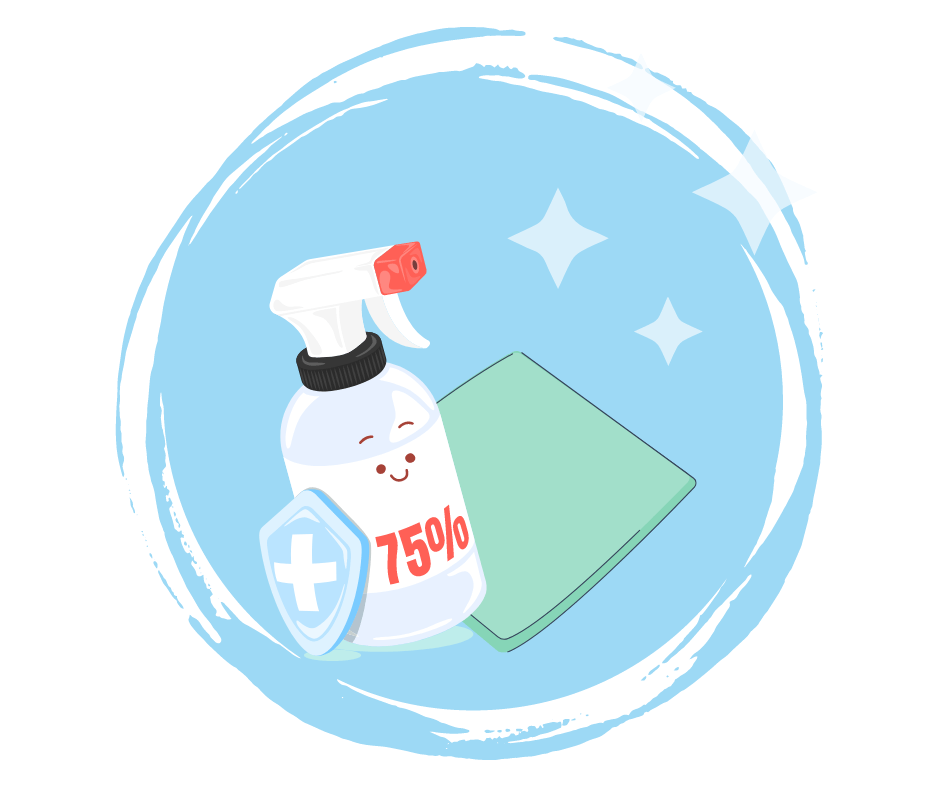 Again, this may not be most effective against the yellowness of your case, but it should help slow down the process. Additionally, when you disinfect your phone case it helps reduce your exposure to any germs and bacteria crawling on your cover.
Pour isopropyl alcohol into a small spray bottle.
Spray your cover evenly.
Once the cover is fully saturated, use a soft, clean cloth to wipe it off.
Ensure your cover is completely dry before use.
Alternatively, you can wipe down your case with a cloth soaked in rubbing alcohol.
Rub the Grime Away
While not a tip for removing yellowness, a simple rubber may be your best friend when it comes to getting rid of dirt and grime on your covers. You simply have to rub the dirty areas, and the dirt will roll right off.
Keeping Your Leather Phone Case Fresh and Clean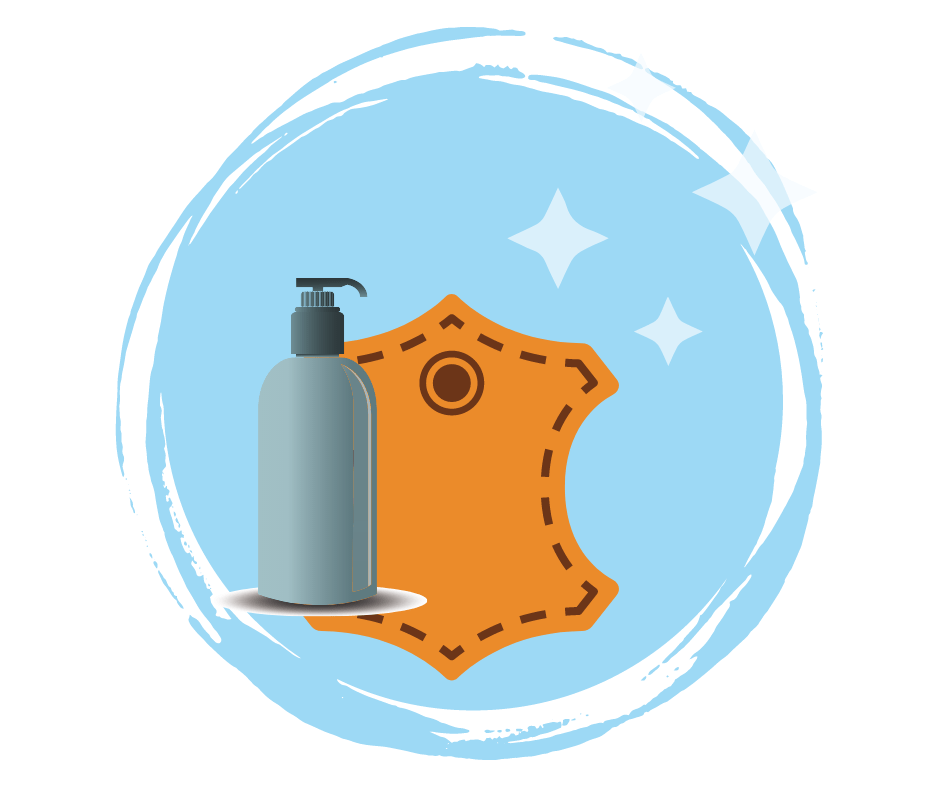 Leather has always been a mark of luxury and class. Hence, your leather phone case deserves proper attention when it comes to its maintenance. Since leather is a porous material, it is sensitive to the elements of the environment and everyday use.
There is no true way to get back the original look of your leather case once it is damaged or stained. While cheaper alternatives may help with damage control, you should try and avoid the need for such a situation.
The Trusted Leather Cleaner and Conditioner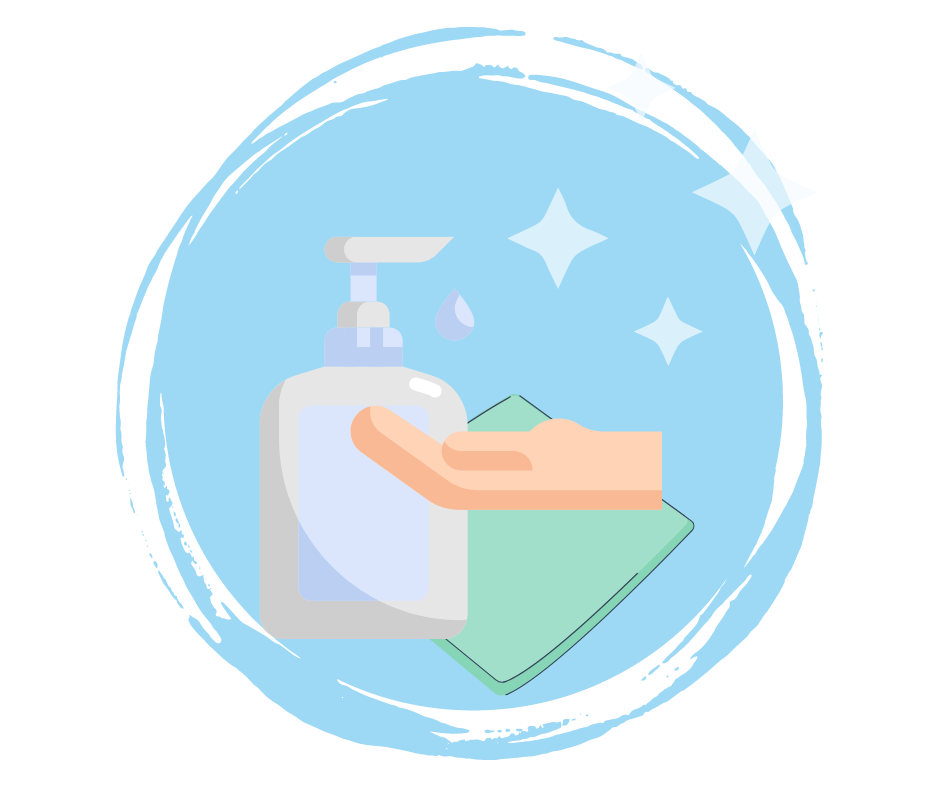 The best cleaning product for your leather cover is a leather cleaner. These cleaners are specifically designed to clean leather material and will not be harsh on them. You simply have to follow the steps on the packaging, and your cover will be squeaky clean.
Leather conditioners are also an important part of maintaining your leather case. The conditioner will keep the leather nourished. Over time, the leather may lose its natural oil and moisture, which may lead to cracks appearing on the material. Proper conditioning with a good quality leather conditioner will help avoid it.
Using Mild Cleaner for a Quick Fix
If you decide to clean your leather covers independently, using a cheap alternative ensures that you do not use any harsh chemicals on them. Leather is a delicate material, and any corrosive substance can cause serious damage.
If you have no choice but to clean it using a household product, use mild hand soap and warm water. Never use any product directly on your leather case as this may lead to discoloration or damage.
Fill a bowl with warm water and add a few drops of mild hand soap.
Stir the mixture well and dip a soft cloth into it.
Completely wring out the cloth and gently wipe the surface of the leather cover with circular motions.
Follow up by wiping the cover with a clean, dry cloth, preferably a plush or terry microfibre cloth, to completely dry it.
Allow the cover to air dry completely before use.
Wooden Mobile Phone Cover Cleaning Tips
Although it is a much sturdier material than leather, wood also requires special care. Moisture is wood's worst enemy; it can cause the wood or the wood finish to shrink or expand. Thus, we recommend that you avoid wood cases when in highly humid places.
Most wood cases will have a polycarbonate interior surface. These can be wiped with mild cleaning agents or with disinfectants without much worry.
Use a Soft Microfibre Cloth
Microfibre cloths are soft and non-abrasive. They are perfect to be used dry on a wooden case. Simply wipe the cover with the cloth to remove oil, dirt and other debris.
Just Add Water
As with leather cases, never submerge your wood cover in water or any other chemical. Dip a microfibre cloth in a little bit of water and gently wipe the surface of the cover to remove any stains and grime.
The Acidity of Vinegar
Vinegar is a great cleaning agent for wood cases. It can be used with almost all types of wood without much concern. However, never submerge your case in neat vinegar or a solution containing vinegar.
Fill a bowl with some warm water and add a few drops of vinegar to it.
Dip a clean microfibre cloth in the solution and wring it out until dry.
Wipe the wooden case surface with the cloth to get rid of stubborn dirt and grime.
Wipe the case dry following the vinegar wipe, using a dry, soft microfibre cloth.
Ensure your case is completely dry before using it again.
General Cleaning Tips for Your Phone Cover or Case
Regardless of the type of material that your phone cover is made of, here are a few general care tips to follow.
Use a dry, microfibre cloth to clean the dust off your case. Microfibre cloths are soft and will not end up scratching your case.
Use dry cotton buds to clean hard to reach corners and crevices of your case to ensure it is completely clean.
Always avoid using any harsh cleaner or other chemicals on your cover to prevent damaging it.
Avoid exposing your case and cover to extreme temperatures, moisture and light. Wipe off any products that may have rubbed off onto your case during usage.
If your cover or case is wet, properly wipe it with a clean, dry cloth and allow it to completely dry before using it, in order to avoid damaging your mobile phone.
Never submerge leather or wood covers and cases in water or any other liquids to avoid damaging the case.
Using disinfectant wipes, suitable for your cover or case, will help keep bacteria and other germs off them. You can check out our range of cleaning products for the best ones.
Add Your Style to Your Phone Cover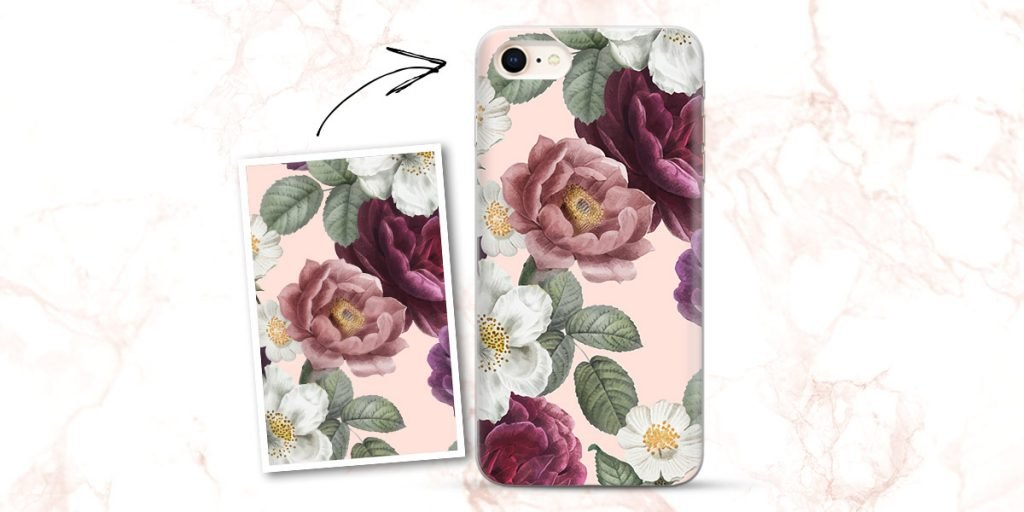 If you have ever wanted to have a unique and personalised phone cover, here is your chance. At MyTrendyPhone, you can create your unique phone case from the comfort of your own home.
Our 3-step phone cover design process takes just 2 minutes to complete!
Step 1: Select your device, then your smartphone's brand and model.
Step 2: Select the case type from the drop-down menu.
Step 3: Upload your image and get a preview.
And just like that, you are done! Click "Buy", and we will have it delivered to you!
Squeaky Clean and Ready
Congratulations! You are now equipped with the skills to cleanse your phone cover of the accumulated dirt and grime! And you also learnt that you can personalise your mobile phone cover with your favourite pictures.
Cleaning your mobile phone's cover or case is just one step in the process of keeping your digital gadget clean and hygienic. As you have learnt, extreme temperatures can also contribute to the deterioration of your mobile cases and affect their lifespan.
If your mobile phone is overheating, perhaps it is time you get it checked. At MyTrendyPhone you can get your phones repaired by our professionals, who will find a quick solution to all your mobile phone problems.
It is also a great idea to invest in a screen protector that is easier to clean and causes less damage to the actual mobile phone screen.
Are you looking for more tips on taking care of your gadgets? Get in touch with us, and we will help you out!