Here we go again!
March has officially begun and we are ready to start another one of our contests! 😀 What have we prepared for you this time? Something white, with 32GB of built-in storage, made by a famous smartphone manufacturer.
This LG G3 Could Be Yours!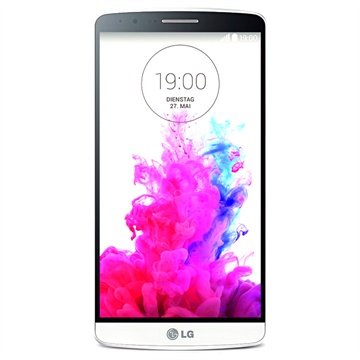 Launched in May 2014, the LG G3 is a high-end phone that has a lot to offer – a fantastic HD-IPS + LCD 5.5" screen, a 3,000mAh battery, Qualcomm's Snapdragon 801 processor, and 3GB of RAM. Aside from this, the LG G3 comes with a 13-megapixel rear camera and a 2.1 front one, Bluetooth 4.0, NFC, Wi-Fi, and a lot more.
So How Do You Get It?
All you have to do is join our Club Trendy (if you are not a member already, of course), and buy a product from our shop until March 31. This will automatically enter you in our competition, and you will become a potential winner. 🙂 We will announce the winner on April 3, so stay tuned!
Good luck to all of you!
*The Club Trendy discount can be used only with specific products that cost under £100. You can't combine the Club Trendy discount with any other discounts and promotions.