Recently, Google's announced a major upgrade of the Nexus 7 – popular 7-inch tablet. But, what exactly are the differences between the new and the old model? We will briefly explain the main differences.
Main differences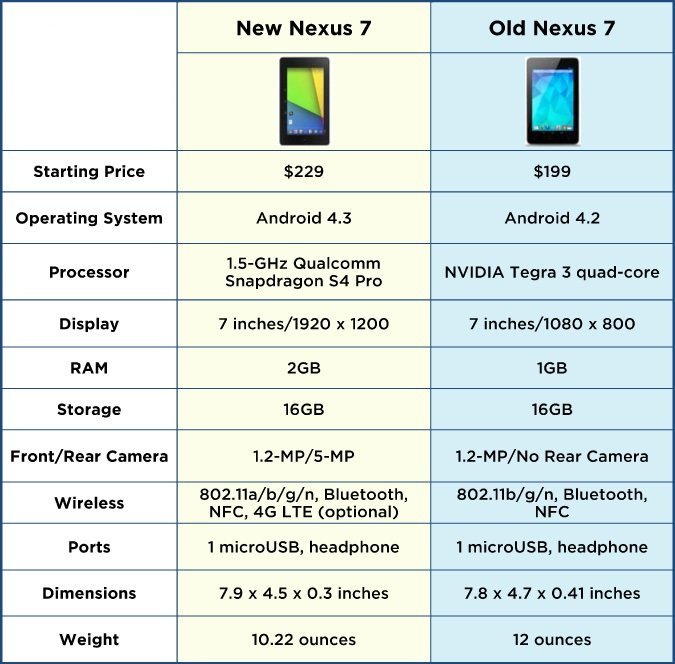 The thing that immediately stands out and is one of the most important improvements is the high resolution display. The new Nexus 7 has a resolution of 1,920 by 1,200 pixels, which is currently the highest resolution on a 7-inch tablet. In addition, according to Google, gamut (colour reproduction) comes with 30 percent increase and there is support for the Full HD content playback.
Also, the back has changed a lot. So there are stereo speakers now located at the rear, a 5 megapixel camera on the back placed for taking pictures and videos, and the structure of the back has also changed. Google has replaced the ribbed structure with a smooth surface. The housing itself is slightly thinner and also slimmer, and the weight has been reduced by 50 grams.
Under the hood we can see that the new Nexus 7 does not use an Nvidia processor. This time, Google has chosen a Qualcomm Snapdragon S4 Pro processor with a clock speed of 1.5GHz. According to the Internet giant, this in particular should provide better graphics performance. Also the memory is increased from 1GB to 2GB.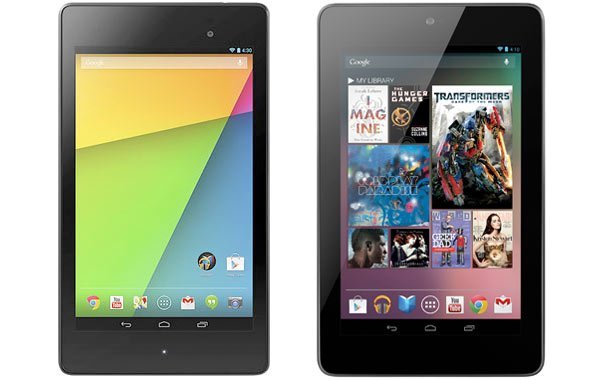 If we take a look at the connectivity, we can see the new Nexus 7 still supports Wi-Fi, Bluetooth and NFC back, but in the form of newer and improved versions. The microUSB port on the bottom is also present on the new model but features Slim Port support, which means you can stream video using a special cable (adapter). Another new feature is support for wireless charging with Qi wireless chargers. Also, a 4G model will be launched this year.