We are pleased to announce that it is now possible for you to design customized covers for Apple's newest iPhone models on our website. You create your iPhone 6 or iPhone 6 Plus cover, our team makes it from quality materials, and we deliver it to you as fast as possible! 🙂
Tips for Creating a Perfect Cover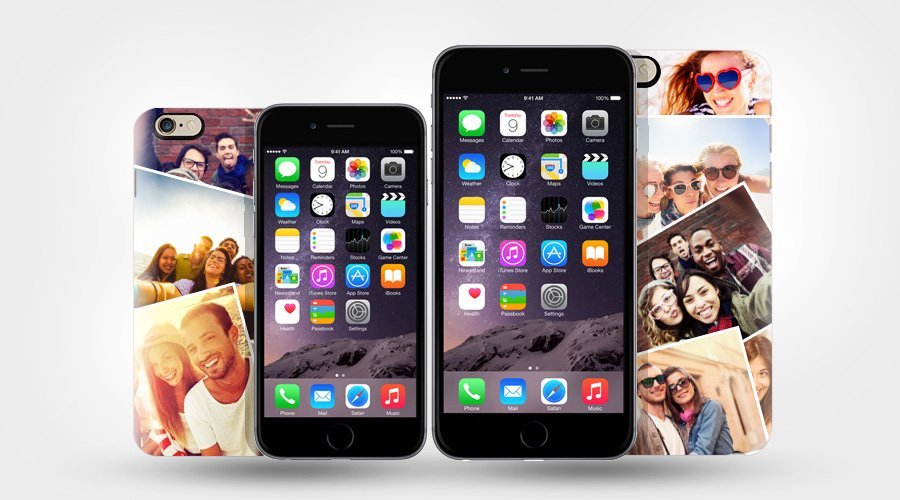 The process is easy and fast – it won't take you more than two minutes to create your cover!
Go to our website and then to either the iPhone 6 or 6 Plus accessories page. Next, select the "Design Your Own Cover" category. Once there, you'll first need to choose your phone's brand (Apple) and model (iPhone 6 or 6 Plus). Then, upload the photo that you want printed on your cover – it can be anything that you like! Finally, rotate and crop the image until you're satisfied with the result.
That's it! 🙂
Here are a couple of other tips that should help you get the best possible cover for your iPhone:
1. Be Creative
Don't forget that it's you who decides what the cover will look like, and that you can be as creative and as unique as you want! Your cover can sport any image or a pattern, really: it can be a photo that is important to you, something symbolic, or a photo of a loved one.
2. Use a High-Res Image
When designing your cover, it is necessary that you use a photo with a resolution of at least 1200 x 1200 pixels. The quality of the image will also affect what the cover will look like in the end.
3. Watch Out for the Camera Opening
Make sure to rotate your image of choice so that the camera opening on your iPhone does not overlap with an important part of the photo.
Our "Design Your Own Cover" service is available for other smartphones, too! If you want to create a great and personalized cover, go to the accessories page of your phone or click on the banner that appears to your right when you visit our online shop! 🙂