We've left all the spookiness Halloween brings behind us and are ready to step into the next part of this wonderful holiday season. Aside from browsing the web for the best recipes for cookies, eggnog, and other wonderful Christmas treats, the upcoming period also includes thinking about all the ways we can surprise our loved ones and finding perfect presents for them. If you have already embarked on your shopping journey or are planning to do so in the, say, next 10 days, then you are going to love what we have prepared for you this time around.
A Fantastic Pre-Black Friday Offer Just for You
In order to help you prepare for the holidays with more ease (and spend less money during your unavoidable shopping sprees), we have decided to change things up a bit around Black Friday. Not sure what we mean? Let us clear it up.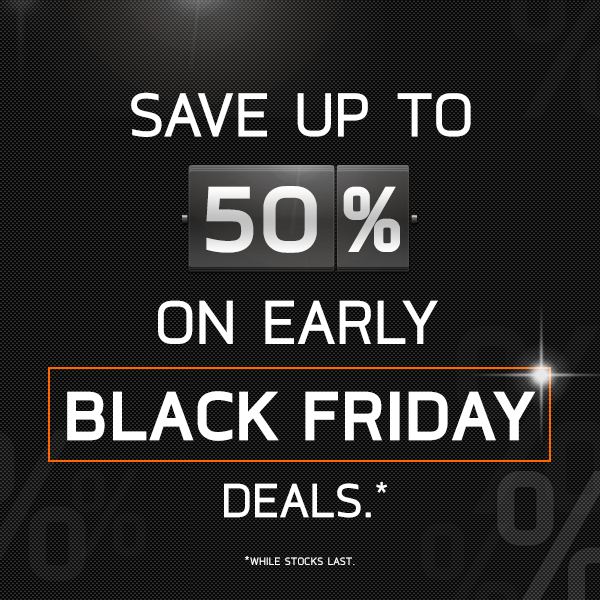 The photo says it all, but there are still a couple of more details you should know when it comes to our early Black Friday offer. If you stop by our online shop any day until the 26th of November, you will be able to get all the accessories and gadgets that you wanted, at reduced prices. Our Special Offer category holds a variety of fantastic, useful, and interesting products on which you can save up to 50%, and we bet that you'll stumble upon at least one item that you love during your search.
Bear in mind, however, that on the 26th of November, exactly at midnight, this fabulous offer expires. Don't worry, though, you still have plenty of time to explore our range of products and perhaps even choose a present for yourself, your best friend, or significant other! Be sure not to miss out on the discount completely – it certainly would be a shame, don't you agree?
Have fun shopping, everyone, and happy early Black Friday! 🙂