What would our smartphones be like without apps? A lot less interesting, that's for sure.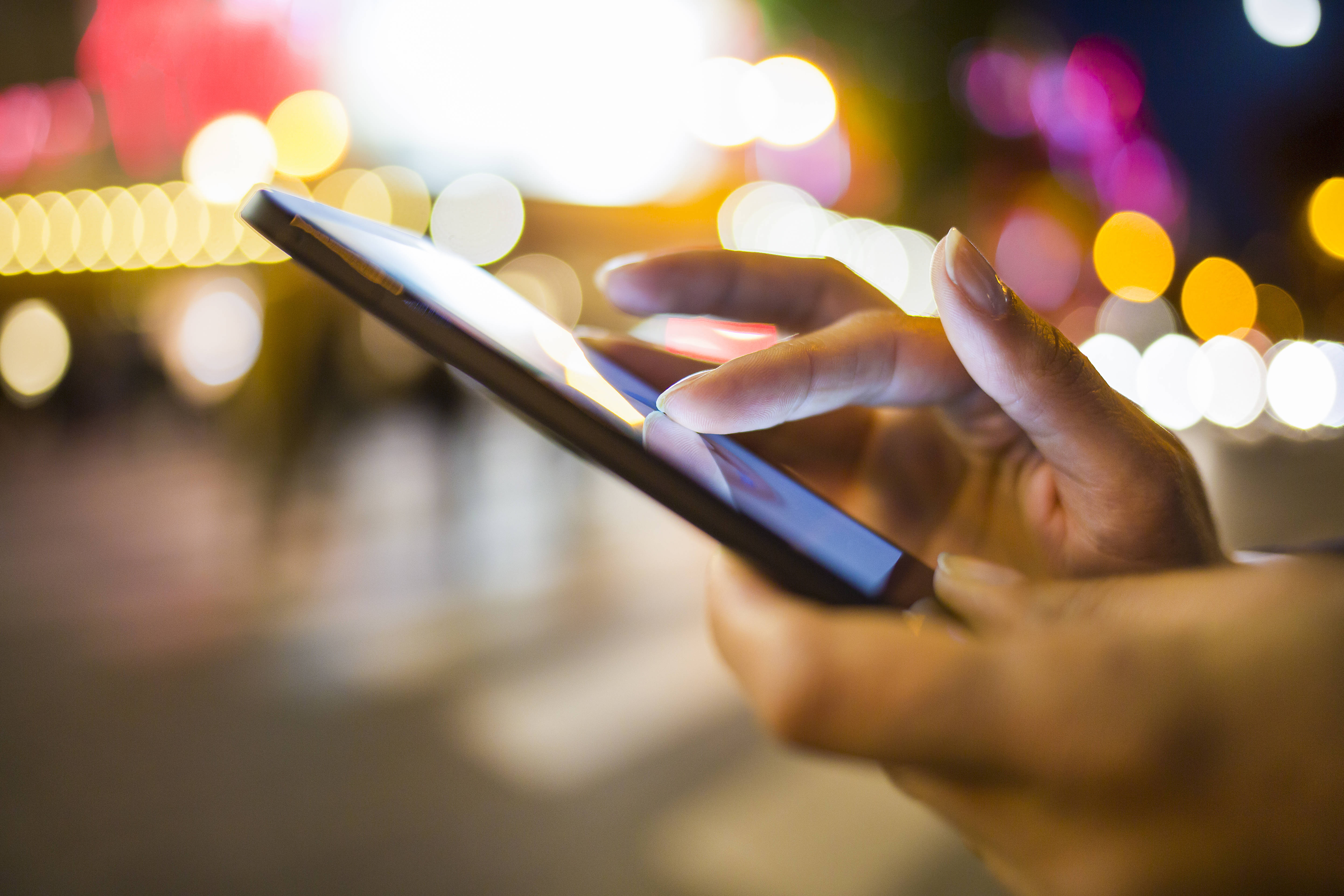 There's an app for almost everything out there: Instagram makes your photos look cool, Shazam recognizes your songs, FourSquare lets everyone know where you are, Google Maps helps you get to that "wherever you are", and Facebook Messenger keeps you in contact with friends and family. If you want to listen to music, for example, you've got Pandora, 8tracks, SoundCloud, and Spotify, and gamers are probably well familiar with classics such as Subway Surfers, Clash of Clans, QuizUp, and so much more. From free and freemium to paid, there's an app out there for everyone, iOS and Android users alike.
Here at MTP we conducted a short survey recently to see which apps are favourite within our walls, and you can see below how we voted. 🙂
MyTrendyPhone UK's Top 10 Favourite Apps Are…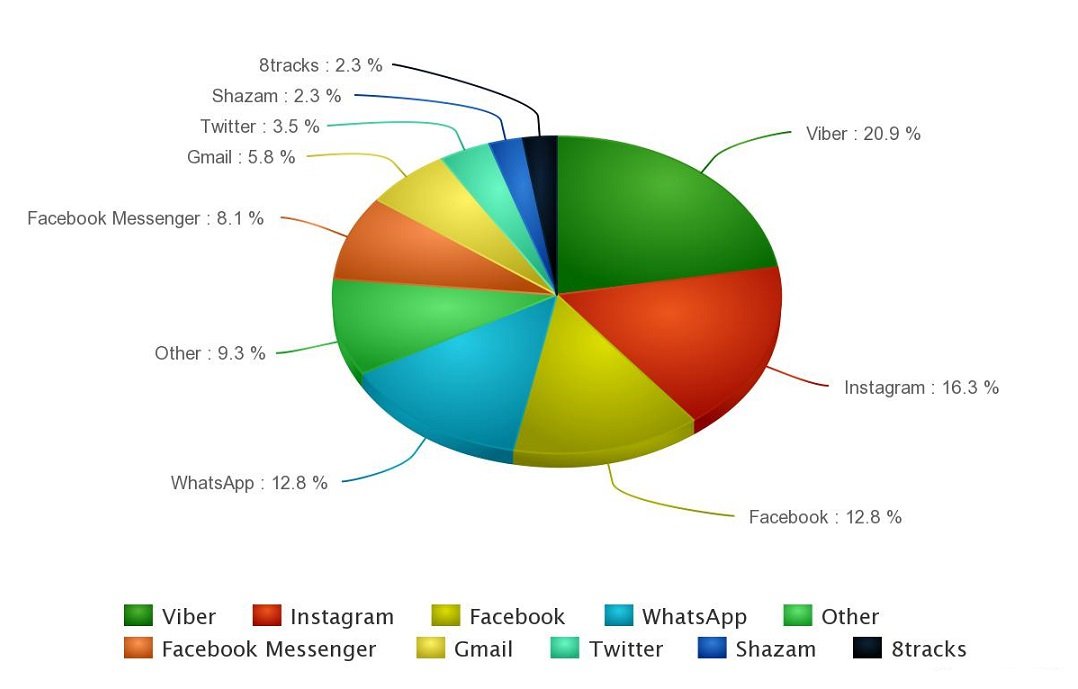 The chart is pretty self-explanatory: MyTrendyPhoners seem to love their calls and texts, so it's no surprise Viber made it to the top of the list. We also don't mind taking and editing photos, which is where Instagram comes into play, but we're also fans of tracking our friends and colleagues' lives on Facebook. In third place with good old FB is WhatsApp, again proving how much we love to send messages, photos, and more, back and forward.
What About All Those "Other" Apps?
Some applications just didn't make it on our list, so when we asked our colleagues who voted for "other" which apps exactly they had in mind, here's what they said: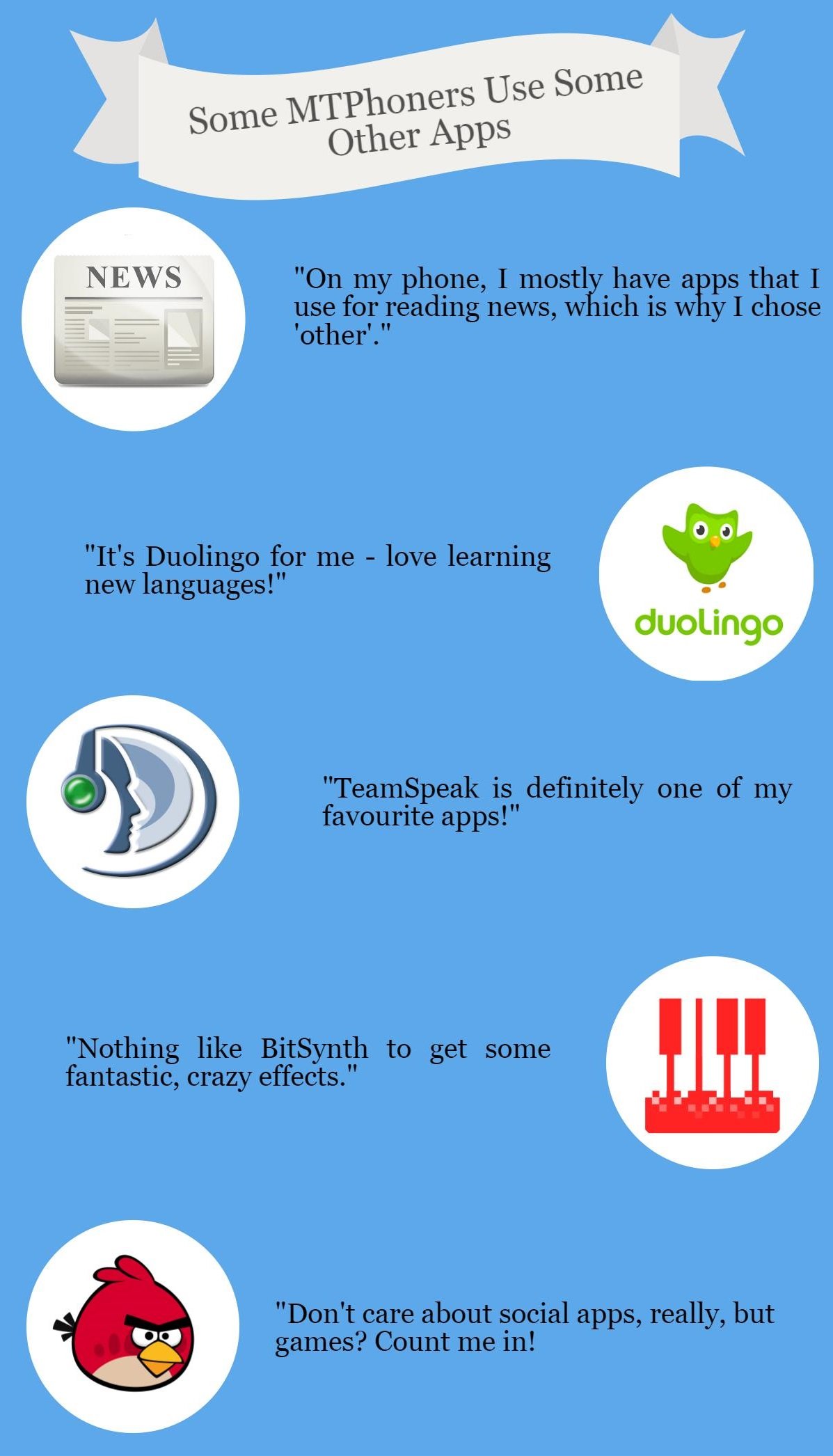 These are our faves – which ones are yours? If you've got one, do write it down in the comment box. 🙂