While there are other browsers out there (yes, there are, don't look so surprised), most of us have turned to Google Chrome over the years and kept on using it until this very day, both at home and for work. The well-known browser offers a number of features that its rivals don't, but one of the best things about it is that you can add a whole world of extensions to it in order to make your life more organized and your everyday tasks easier. We have picked five of them today for you, but that doesn't mean you shouldn't explore some other add-ons and decide which one works for you the best. 🙂
Enjoy Your Day with Momentum
What is it? A way to give your tabs a refreshed look.
How does it work? You might already be familiar with Momentum, an add-on which makes new tab pages more interesting by decorating them with to-do lists, the weather, your goal for hat day, and a photo of a picturesque landscape that should give you some motivation through get your day and be more productive.
Black Menu for Google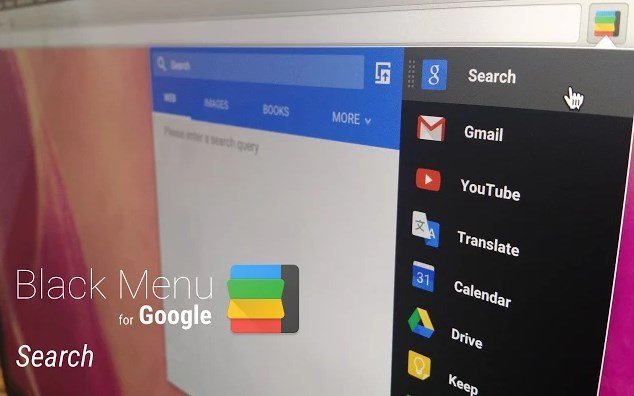 What is it? The easiest way to access everything Google has to offer.
How does it work? Once you add the extension to Chrome, you'll be able to quickly access all of Google's services through a single menu. For example, you can search for something right there from the Black Menu, or check and compose your emails. This extension will make navigation easier and organization effortless.
Just Pin It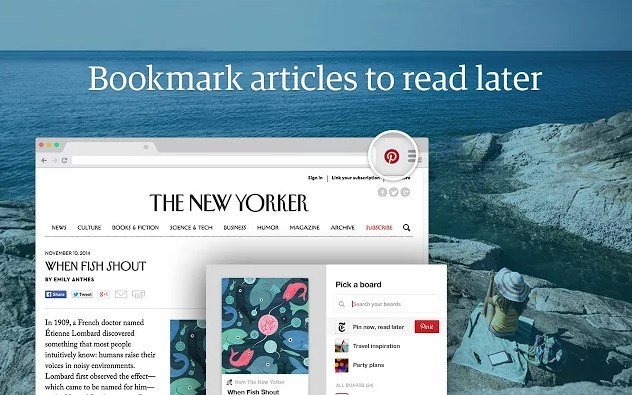 What is it? If you use Pinterest, then you know everything about the Pin It button.
How does it work? The small, red circle with the white P (Pinterest's logo) will appear in the upper right corner of your browser once you install the extension. After that, you'll be able to pin whatever you want on the web and save it to your Pinterest board. It's fun, it's useful, and we would definitely recommend it.
Keep on Workin' with Strict Workflow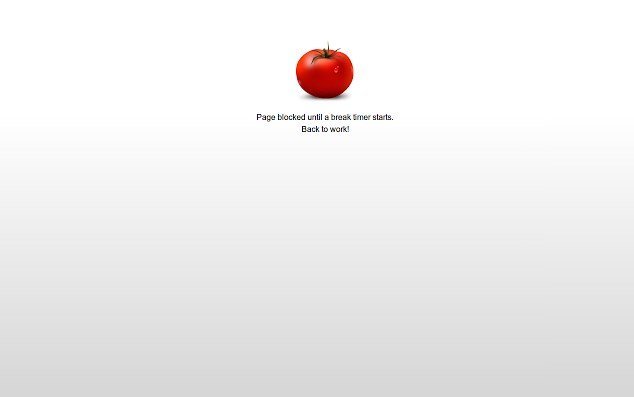 What is it? Something that won't let you get distracted.
How does it work? The Strict Workflow extension creates a 25min/5min workflow for you, meaning that you get to do what you have to do for 25 minutes, no distractions, and then take a five-minute break. You can rinse and repeat until you finish what you have for that day. Trust us when we say that it can really come in handy.
Use Save to Pocket to Read Later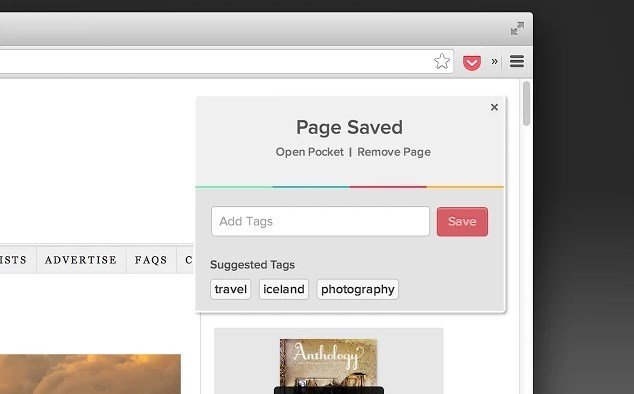 What is it? A little add-on that will keep everything you want to read in one place.
How does it work? Whenever you stumble upon something you really want to read at work, but just don't have the time, simply bookmark it with Save to Pocket. This extension automatically syncs to your phone, tablet, and computer, meaning that you can view your reading material wherever you are, without an Internet connection.
Got any more extensions that you love? Share them with us!