Imagine a future where you don't need to screw lights into sockets. Instead, you get to deck your apartment with LED bulbs that hover in midair. Sounds all kinds of cool and futuristic, doesn't it? The best part is that this has become possible, thanks to Flyte.
What is Flyte?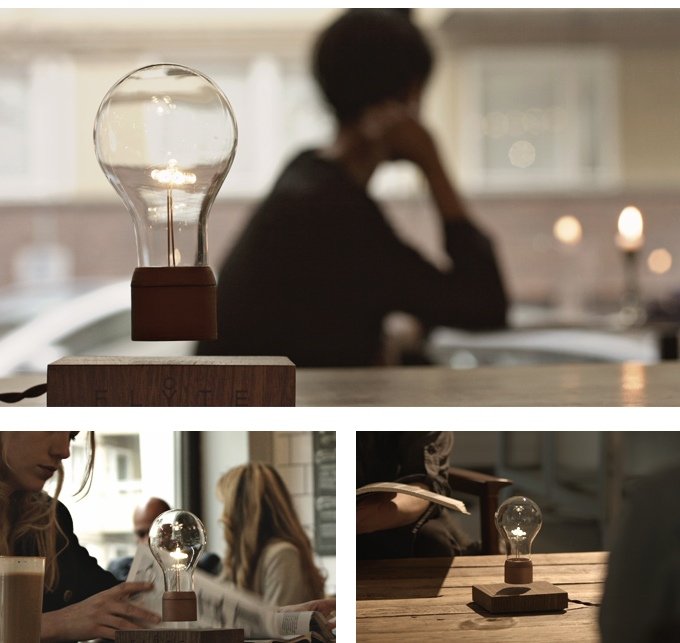 A wirelessly powered light that floats in the air using magnetic levitation.
How does it work exactly?
Inside the wooden base (above which the light floats) are electromagnets and a magnetic induction charger. Electromagnets closer to the edges of the box pull the bulb towards the wooden base, whereas those electromagnets on the inside (which are slightly stronger) create a repelling force. What you get is bulb hovering above the base.
How does the light get into the bulb?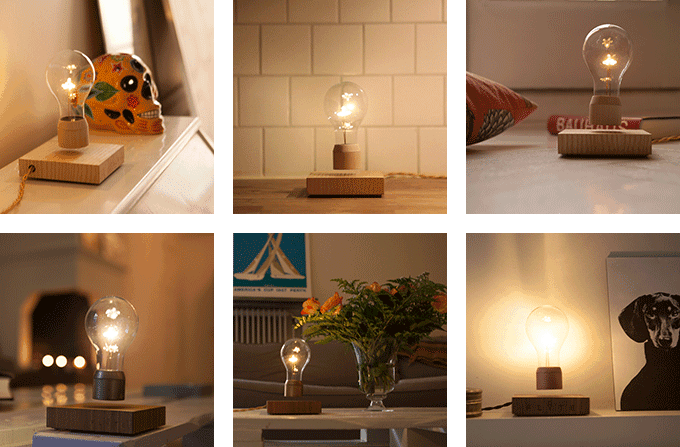 The receiver at the bulb's base gets power from the wooden block via magnetic induction.
Where can I get this?
Sadly, you can't just yet, because Flyte is still in its prototype phase. However, if you want to help make this project a reality or learn more about it, you can head over to the official Kickstarter page. 🙂