On Tuesday, October 11th, the South Korean giant wrote a press release in which it stated that it would stop both sales and the production of its latest flagship – the Samsung Galaxy Note7.
The Story Behind the Recall of the Note7
In mid-September, Samsung announced a global replacement program for its latest flagship device, the Galaxy Note7, after receiving 35 reports of the Note7 batteries exploding. The company soon confirmed that the accidents had happened due to a manufacturing error and decided to replace all the faulty phones with new ones. 2.5 million handsets were recalled and replaced with safe ones – or so it seemed.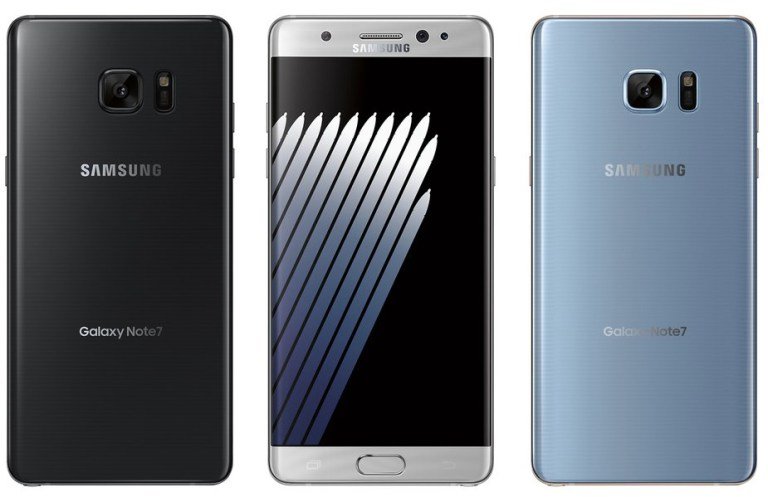 However, not long after that, the replacement Note7 units started catching on fire, too – in Kentucky, a man woke up to a room full of smoke coming from his replaced device. So, instead of being a decent rival for the iPhone 7, the Galaxy Note7 became the company's biggest problem and Samsung was forced to stop the production of the handset altogether. How much does this decision cost? $1 billion dollars.
Are the Phones in the UK Affected?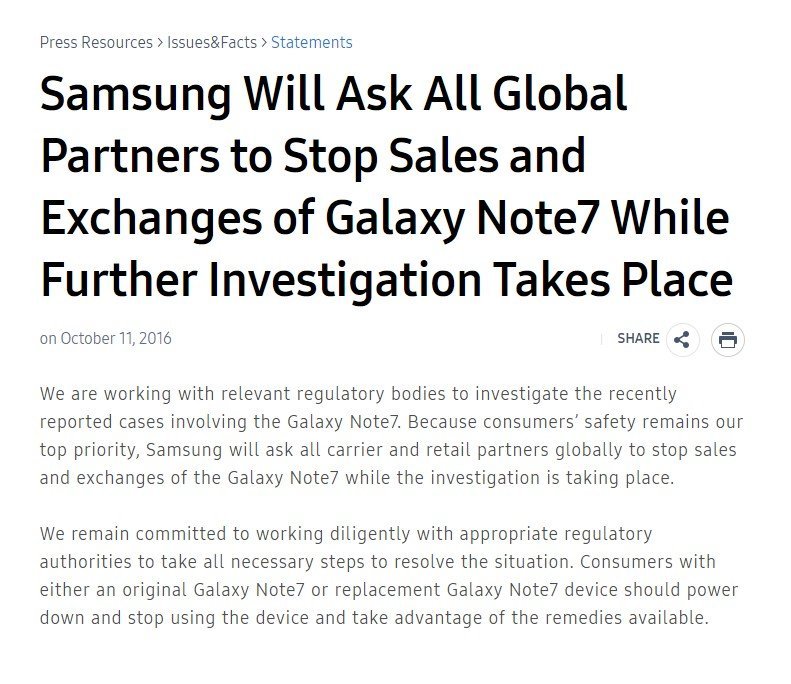 Yes, all Note7 units sold worldwide (except in China) are affected by this – including the UK. Mobile networks (EE and Vodafone) officially stopped selling and exchanging the problematic phones on Monday, while Samsung asked all of its consumers to stop using their devices for their own safety.
Is the Battery of the Note7 the Problem?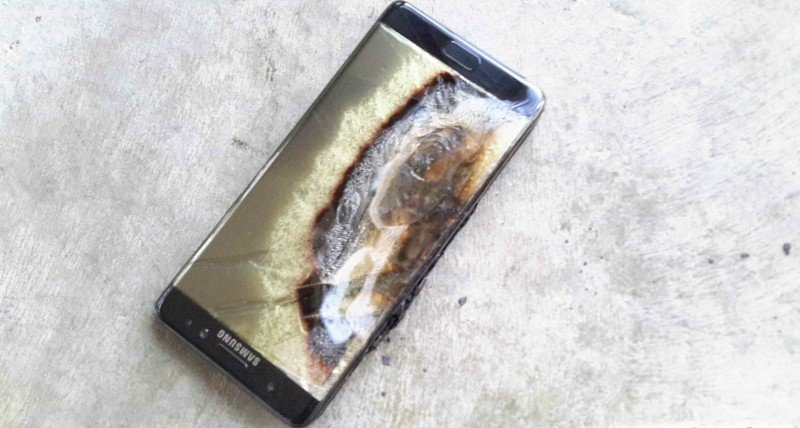 It was initially thought that the battery of the Note7 was the cause of Samsung's woes, but after the replacement phones started exploding, as well, reports started coming in about there being another reason for this. According to The Verge, the problem lies with the separators between the battery's anode and cathode which should never – ever – touch. If they do, a certain chemical reaction occurs and leads to the battery overheating and, eventually, exploding.
Should I Keep Using My Galaxy Note7?
You most definitely shouldn't. Turn off your phone and return it to the retailer your purchased it from. You will be able to get a full refund and Samsung even previously offered its customers a chance to get another phone model.
What Will Happen to Samsung?
It's hard to say at the moment, but the company will definitely not recover easily from this. All hopes rest with Samsung's next flagship device, the Galaxy S8, which will have to be flawless, if the South Korean giant wants to regain the trust of its consumers.