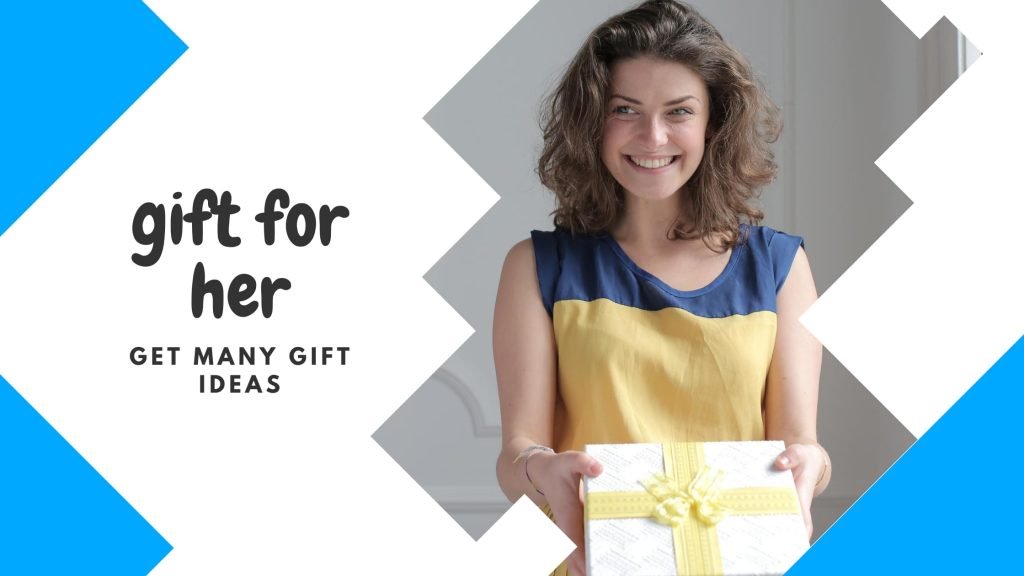 What to give to the woman who has everything? It's a question most of us face from time to time.
Whether it's your girlfriend, sister, grandmother, friend, or daughter, it can be difficult to find inspiration and choose the right gift for her.
If you've got a gift occasion coming up soon, you've come to the right place. We've brought together a range of gift ideas to help with your next purchase. Read on for inspiration!
The gift ideas below vary in terms of price range. This means that everyone can benefit from some of these ideas, regardless of budget.
As we know, it's not the price but the thought that counts. A gift that shows you've put time and thought into the purchase will be much better received than an expensive present that she doesn't really need in her life.
A Gift for the Girl Who Loves Using Her Mobile Phone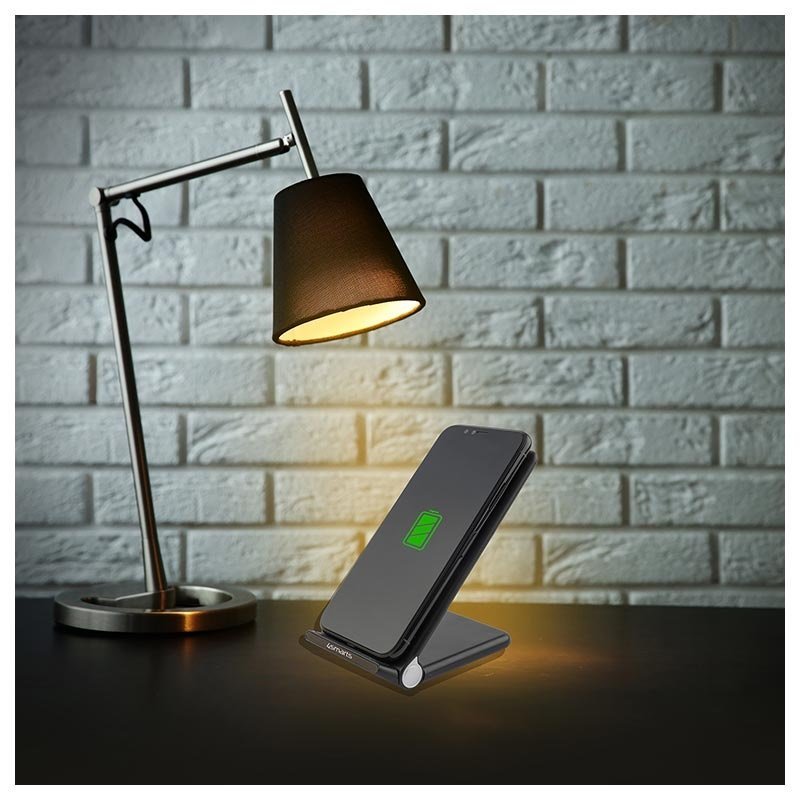 A perfect, practical gift for the mobile user could be the 4smarts VoltBeam Fold fast wireless charger. There's nothing worse than running out of power when you need it. With a wireless charger you get high quality and convenience. She can power-up fast, without the need for messy cables. This is something she's sure to thank you for.
The wireless charger is foldable, and her mobile can be placed in any position on the pad, the charging will then commence. The phone can easily be used for video calls watching media, games and much more, all while powering up. This is an excellent solution for anyone's birthday, regardless of their age.
If she uses her cell phone a lot, it can also be a really good idea to give her a power bank as a gift.
A powerbank is a small gadget which she can take with her when she's on the go, thus ensuring that she never runs out of juice at a vital moment. Phones and tablets can be powered up via USB ports on the powerbank, without the need for a power outlet.
Definitely a smart gift choice for the girl who needs her mobile to be switched on wherever she goes.
Smart Gifts for the Girl Who Gets Around by Car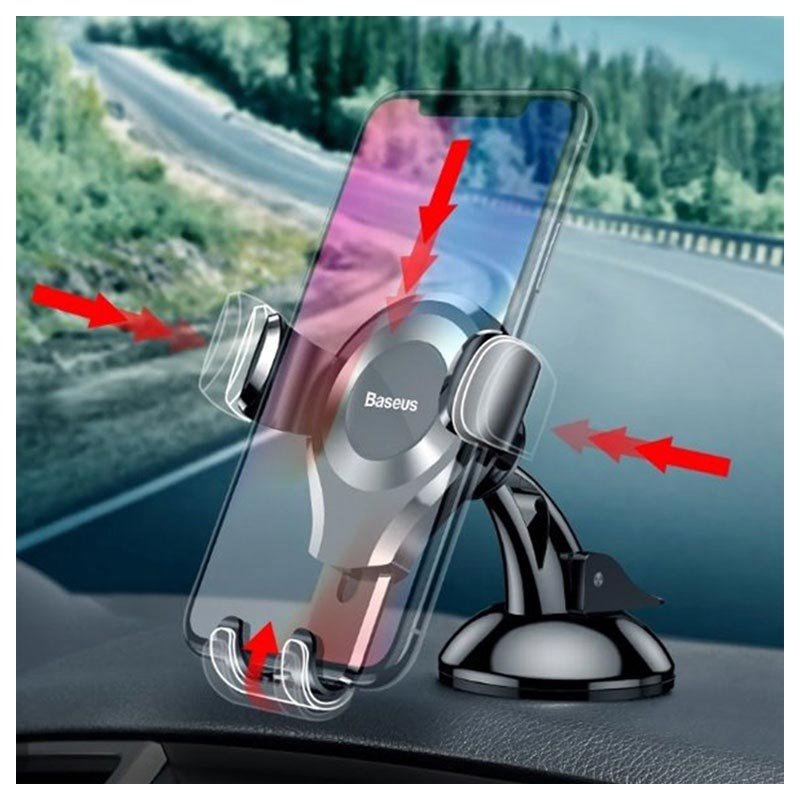 This gift idea is a must-have for the car. If your mother, or anyone else, sometimes needs to use her mobile while driving, a Baseus Osculum Gravity car holder with suction cup is an indispensable addition to the vehicle.
With this, her phone can be secured to the car's dashboard. The extra-strong suction cup means that it stays firmly in place, allowing her to access GPS, and much more while she also concentrates on her driving.
It fits mobiles with a width of between 63 and 88 mm.
This gift is reasonably priced, which makes it a great idea for those on a limited budget. The recipient is sure to appreciate its usefulness and the thought behind it.
Another great gift idea for any driver is a personalised keychain.
There are now many websites where you can design your own. It could be a leather fob with your own text, or a keyring which features personal photos, which is sure to be a hit. Mother's Day might be the perfect opportunity for this highly personal present.
Gift Ideas for the Woman Who Likes to Keep Fit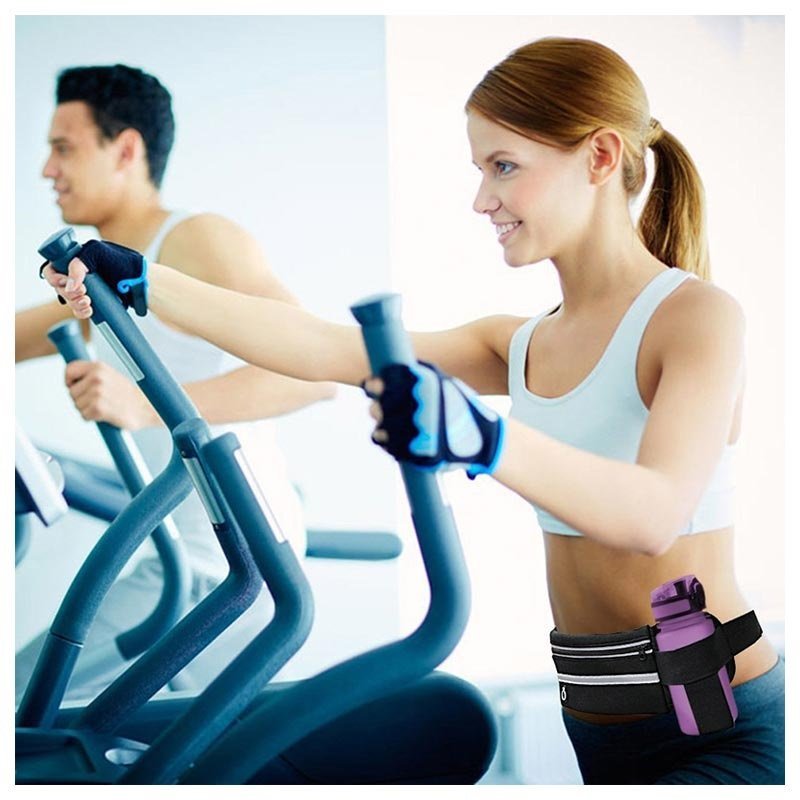 There are now a great many sports enthusiasts in the world, and so you could do much worse than invest in the Ultimate water-repellent sports belt for women. This is the ideal gift for the woman who loves to exercise and stay active. Whether it's strength training, running, cross training or another form of cardio exercise, the sports belt comes in extremely handy.
In the sports belt, she can keep her mobile phone, keys, wallet and other belongings. Further to this, there's also a bottle holder in the sports belt, so she'll always have access to water when she needs it. The sports belt is water-repellent and can therefore be used both outdoors and indoors. So, this is the right gift for any woman who likes to stay active and healthy.
Obviously, you might take the opportunity to provide her with some new sportswear if she loves to train. Training pants, sweaters, underwear or socks – there are a great many possibilities.
You could also decide to go for sports equipment. This might include balls, dumbbells, a training mat, water bottle, training elastic, equipment for horse-riding, golf clubs, or other exercise equipment.
Gift Ideas for Active Women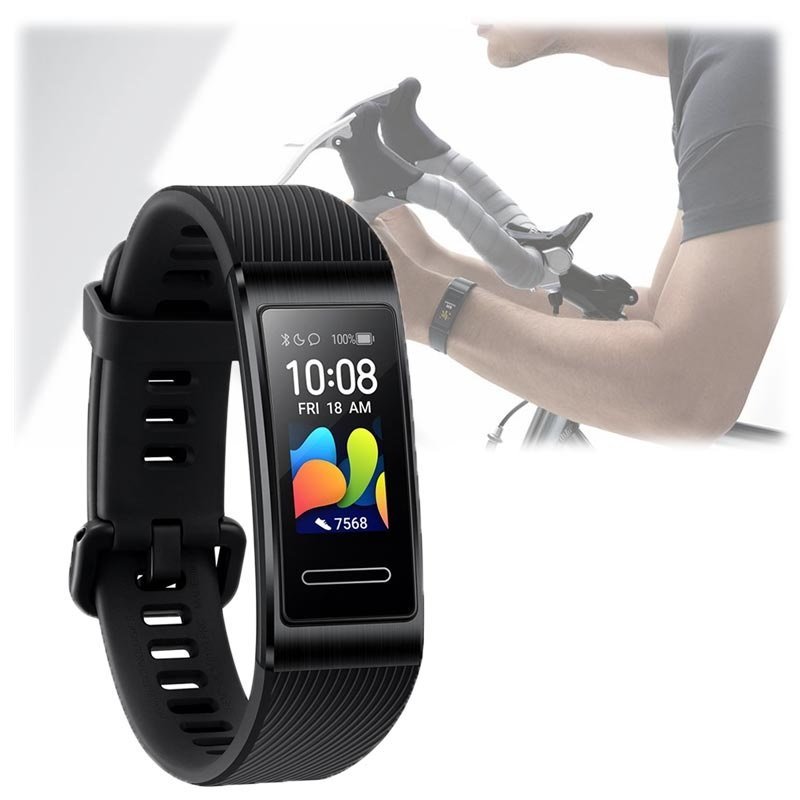 You don't have to be a dedicated training enthusiast to benefit from the Huawei Band 4 Pro water resistant activity tracker. These are, of course, designed to handle the most gruelling training experience, but they can also be used in daily life. It's therefore a great gift for any woman who wants to stay active.
An activity tracker has a host of cool features and they can be pricey, but it's a good choice for the lady who has everything.
Among the cool features, you'll find built-in GPS, training instructions, heart-rate measurements, a heart-rate monitor, vibration reminders, recommended recovery time, training effects, and other health-related information.
The activity meter's maximum battery time is 12 days, but that of course depends on use.
There are other great gifts for women who want to stay active, including books on health and healthy diet.
If she goes up in health and an active lifestyle, there's a wealth of books on the market on these topics. Books on food, exercise, dieting, lifestyle and more, are therefore the obvious choice to give her as a gift.
The Gift for the Lady Who Loves Cycling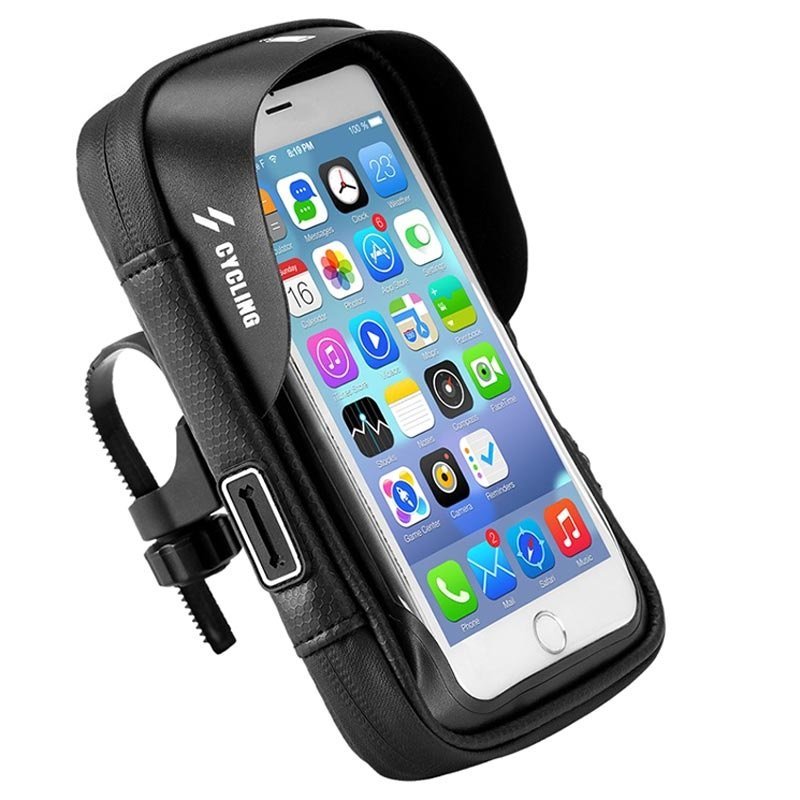 More and more women around the world are throwing themselves into cycling as the preferred form of exercise, and therefore a great thought has to be a bicycle case and phone holder as an obvious gift idea.
If she has a penchant for cycling, this will be a personal and thoughtful gift to give. The bike bag and holder are water-repellent, and can therefore be used in all kinds of weather. This is extremely useful in Great Britain, where the weather tends to be changeable and often wet.
With a touch-sensitive, transparent case, it's easy to use your mobile en-route. It's also simple to install on any set of bicycle handlebars, and can be rotated up to 360 degrees. This provides you with the opportunity to obtain the perfect viewing angle on the road.
A gift which will also surely fall into favour with any cycling enthusiast is a new bike speedometer. With one of these, she can avoid using her mobile phone on the road, and instead make use of the cycling computer.
Typically, a cycling computer measures various aspects such as current speed, average speed, maximum speed, trip distance, total distance, and ride time, along with the option of a stopwatch and clock.
Presents for the Lady With an Artistic Streak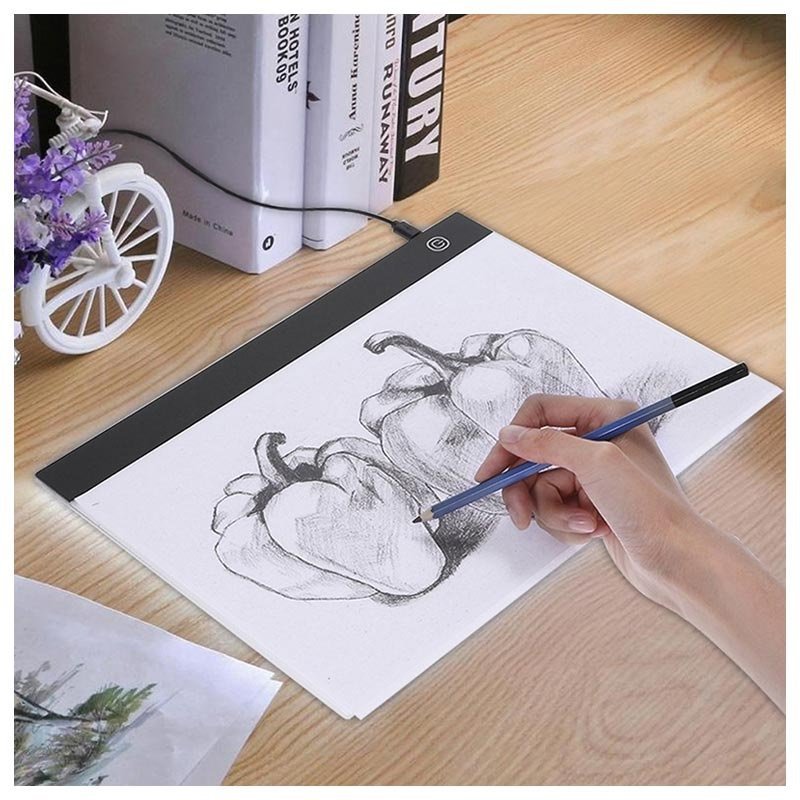 If she has an artist hidden inside, and a creative sensibility, her gift wishes might typically include tools for drawing and painting. The perfect gift for such a girl could be an LED drawing board. This is the obvious gift for any art-lover, be they professional or amateur. All that's required is a desire to improve her drawing skills.
An LED sign board is a formidable tool when it comes to helping the user improve her drawing skills. The device is designed to help improve capabilities in everything from calligraphy and 2D animation to technical drawings and tattoos. This makes it a fantastically useful tool for enabling creative souls to improve their works of art.
Creative individuals will no-doubt also appreciate a trend that has emerged recently. This trend surrounds the bullet journal, in which there's plenty of room to evolve as an artist. A bullet journal is really just a book of blank papers in which she can draw, paint, cut and paste.
However, the pages are not completely blank – they come with many small dots. This makes it easy for the artist to create the finest drawings, for which symmetry is paramount.
Sweet Birthday Presents for Mothers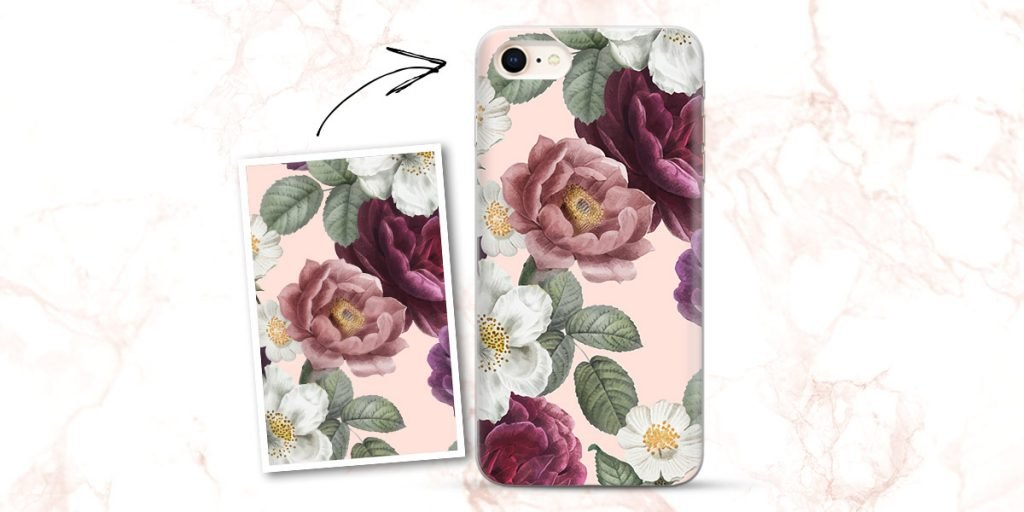 Personal, sweet gifts are always the best choice for mothers. They love gifts that involve a measure of thought and consideration. It can be difficult to come up with ideas that embrace this principle, but you could design your own cover in which case you get really a great opportunity to provide your mother, or another lucky recipient, with a fine and highly personal gift.
This is a superb gesture for a mother, or any other loved one.
When you design a cover yourself, for a tablet or other gadget, you can use one or more personal photos, or you can write a very special message. This really has to be described as a unique and personal gift, which most loved ones will appreciate.
You can also give a home-made gift card, whereby she's given free rein to design her own cover. This way you can be sure that she'll get a cover she likes, and one that she'll use day to day.
It's also possible to provide mothers who have a sweet tooth with an experience gift card. This can be for courses where you make something fun and edible together. There are many different food courses around. You could invite her on one such course, on which you learn how to bake bread, make cakes, cream buns, and much more. Here, the sweet tooth is satisfied, and a pleasant experience is had by all.
A Gift for the Girl Who Loves Gadgets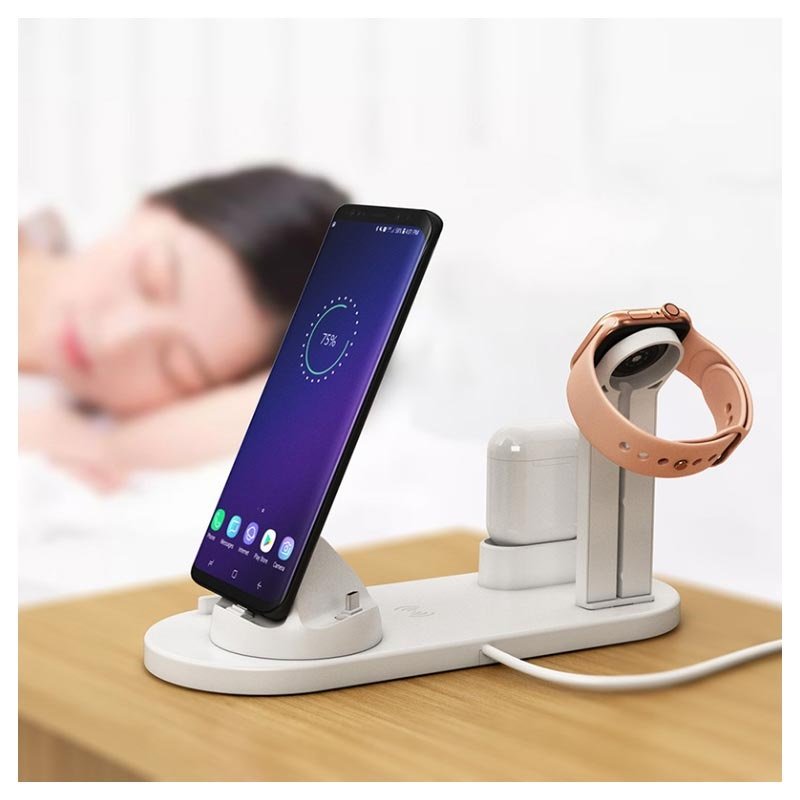 Is your female partner, mother, sister or girlfriend a true tech enthusiast? If so, a docking station is a fun and personal gift for her.
This charger station can not only be used to charge mobile phones, but also other gadgets such as an Apple Watch and AirPods. This might be the ultimate practical gift.
The charging station ensures that she'll always have access to fully-charged equipment, whether that's her mobile phone, Apple Watch or AirPods.
This might seem like an expensive gift, but it's one that keeps on giving.
A Good Gift for the Girl Whose Favourite Colour is Pink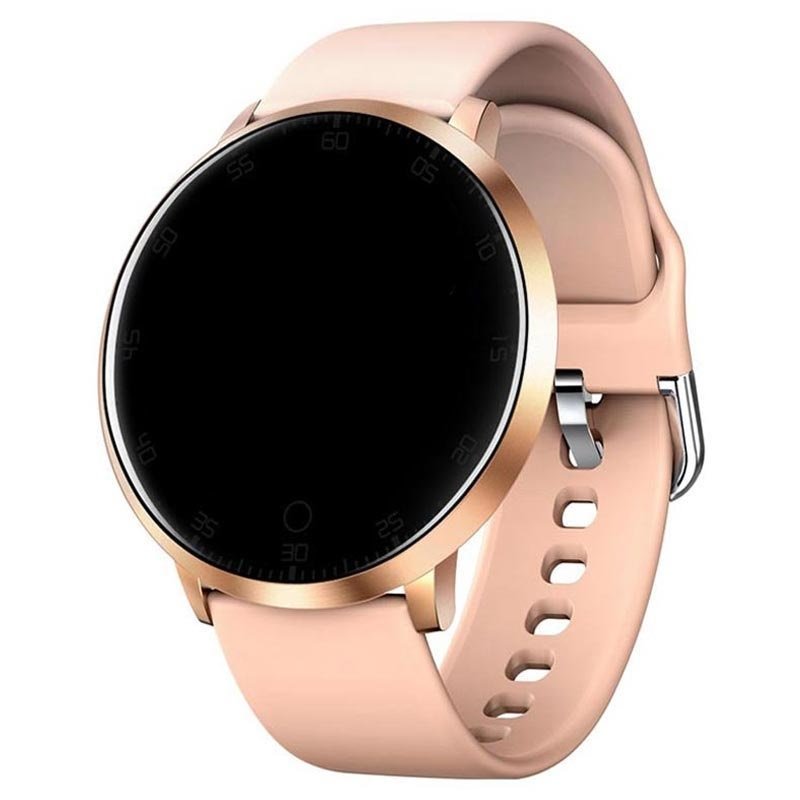 There's no doubt that many women cite pink as their favourite colour. The colour is both fine and feminine in its expression, which makes it understandable that so many women love the colour. Should you need to give a gift to someone who loves pink, a smartwatch in rose gold is a great choice. This smartwatch is available in the most beautiful pink colour.
The great thing about this smartwatch is that it looks like a completely ordinary watch. The watch is neither big nor clunky, and it will therefore look elegant on the wrist.
However, the clock is still packed with a lot of cool features such as activity tracking, calls, sleep quality, text messages, blood pressure, blood oxygen, and heart rate monitors, as well as notifications from social media. In short, a smartwatch quickly becomes indispensable, and makes for a perfect gift.
To stick with the pink colour scheme, there are many other great pink gifts that you could buy for her. This is especially true if you're buying clothes, as the selection is vast. Buy a modern pink denim jacket, a pair of pink trousers or a comfy pink sweater. You might also browse for pink shoes or bags, where again the options are plenty.
Photo and Video Ideas for Her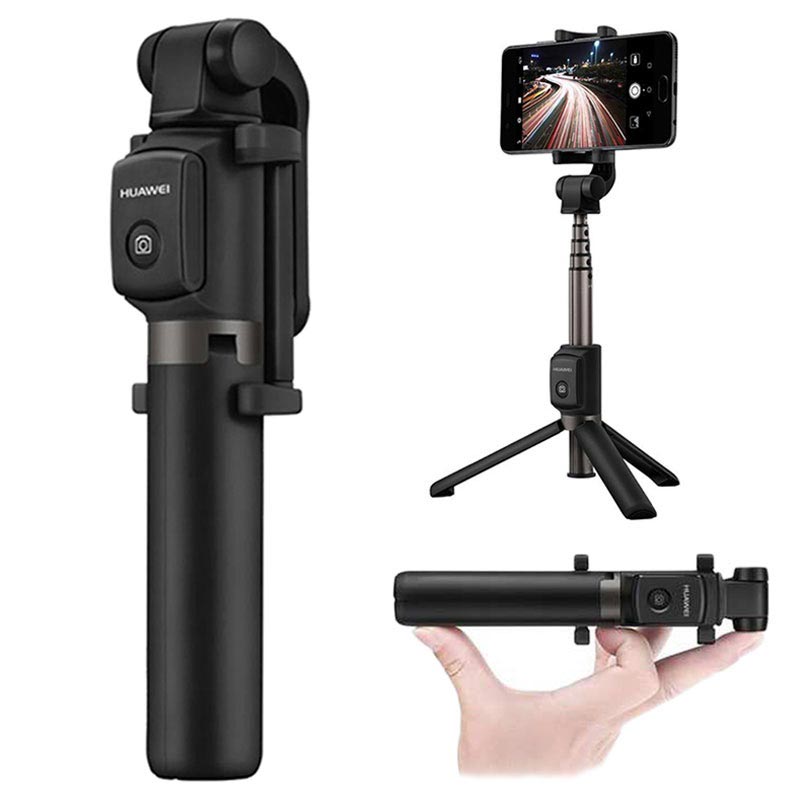 The digital age today is represented for many by the ease with which we can now take pictures and record videos. For some, it's a hobby or pastime, but for others it represents an opportunity to make money. Whatever a person uses images and videos for, many young women today would love to receive the Huawei AF15 Bluetooth selfie stick with tripod stand.
With the selfie stick and tripod stand, it's easy to take selfies and record videos. Included in the purchase is a Bluetooth-operated camera shutter, which can be used from a distance of up to 10 meters. With this, she gets the opportunity to take cool group photos, selfies and videos.
The selfie stick and tripod stand are compatible with all smartphones with a width of 56-85 mm.
Gift Ideas for the Woman Who Loves Music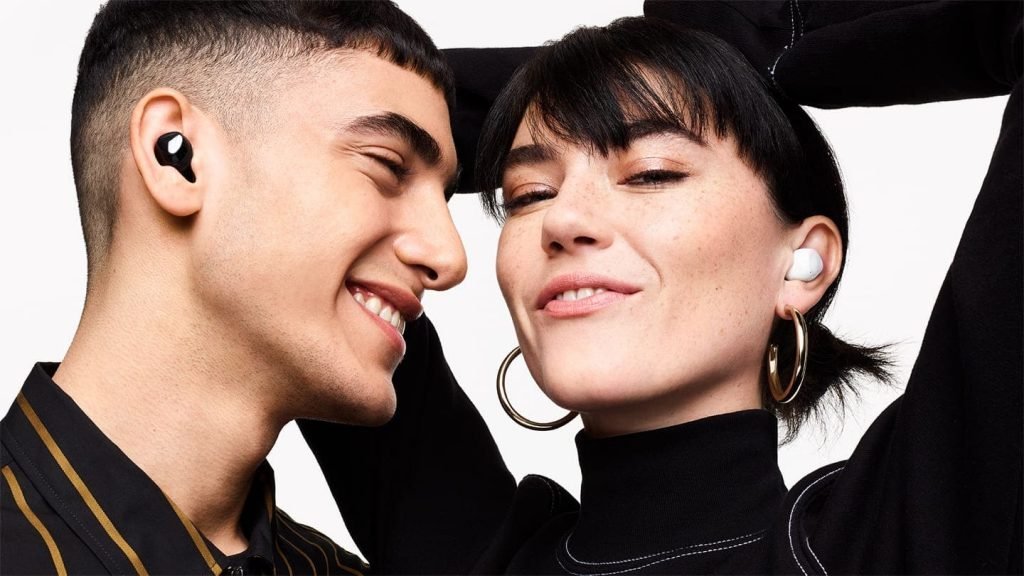 The latest thing in the world of tech are the Samsung Galaxy Buds+ SM-R175 earphones. With these, she'll get a rich opportunity to listen to hours of music, podcasts and audiobooks, as well as crystal-clear calls.
The smart thing about wireless headphones is that she can avoid fussing with annoying wires. The small earbuds need only to be positioned in the ears and connected to the mobile phone via Bluetooth. Now she can listen to superb sounds and be free of wires.
The sound quality from these wireless headphones is exceptional, with rich bass, precise highs, and clear mid-range tones. If she uses the headphones for phone calls, the sound is also fantastic.
The microphone system is adaptive, which means that the voice is isolated.
These wireless headphones can be used for up to 11 hours – and with the charging box you can add up to an additional 11 hours of audio.
Another great gift for the music lover is, of course, a good quality speaker. There are now many of these on the market, which means you have a host to choose from.

A good buy here is a wireless speaker with Bluetooth. With this, she can play music without the need for wires, which makes it a breeze to listen to her favourite music, anywhere and any time.
Find a Wide Range of Gifts for Her at MyTrendyPhone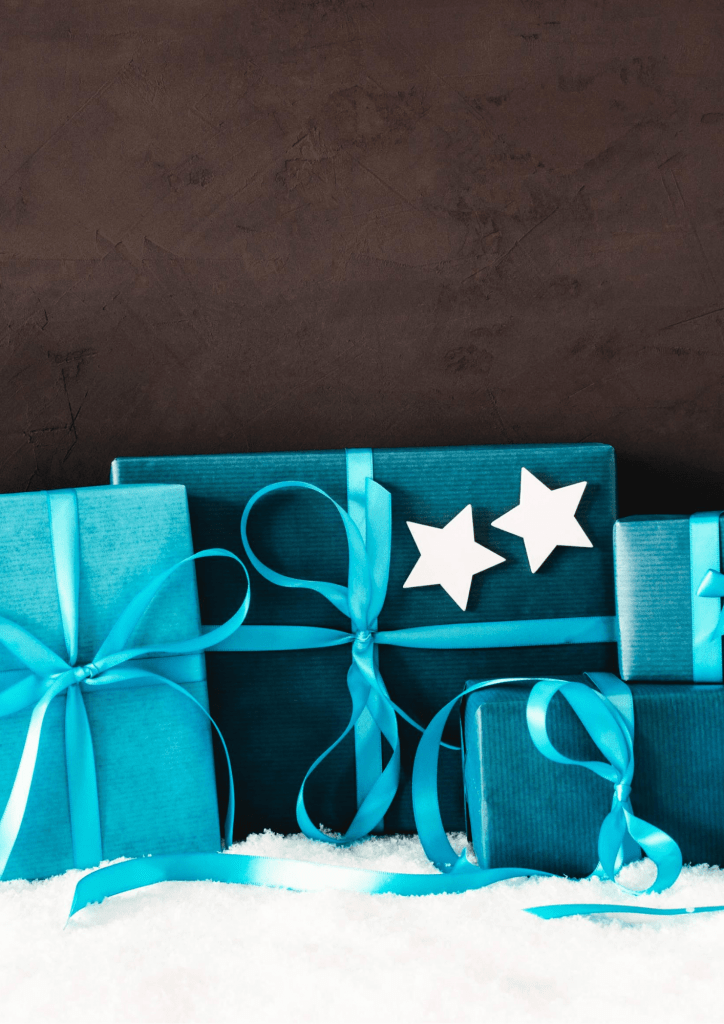 Find a Wide Range of Gifts for Her at MyTrendyPhone
At MyTrendyPhone, you can always find lots of gift ideas for the lady of the hour. With everything from high-quality accessories for mobiles, PCs, game consoles, ink cartridges, photo equipment, camcorders, and memory cards to Bluetooth equipment. You're sure to find a great gift for your girlfriend, wife, mother, sister, girlfriend, daughter or grandmother, right here.
All purchases via our website are secure, as we've been approved by the E-Commerce Fund. We have a quick delivery and favourable prices.
We provide a 30-day price-match guarantee, so you are sure to obtain the gift of your choice at the very best price. If you need help or have any questions about your gift purchase, you can always contact our support.
Another good thing about buying gifts from MyTrendyPhone is the wide price range. You can choose from small, medium and larger gifts. This is a big plus, because your budget can dictate your choice. For larger gift purchases, you might also choose to chip in with friends. Whatever you buy will show that you care, and that's what counts!
What Do You Give to the Woman Who Has Everything?
It can be difficult to come up with new gift ideas for the women in your life. Especially if a wish list is not in evidence, then the task suddenly takes on new proportions. She might say that there's nothing she needs, but that's not very helpful to you.
The possibilities are numerous, and you've probably noticed this too after reading our blog post above. It's about thinking about her wants and desires, her hobbies, interests and needs.
Is she creative? Does she play a particular sport? Does she love taking pictures, or listen to a lot of music? Or is she just a big user of all kinds of gadgets, and therefore in need of extra power?
Start with her as an individual and it will be much easier to pick out an appropriate gift.
If you find it difficult to take her interests as a starting point, you can also start to think about what you'd personally be happy to receive. This can be a great way to imagine the right gift for that special girl. It may not always be the case, but often the thing that you'd appreciate most would also work well for her.
A Different Kind of Gift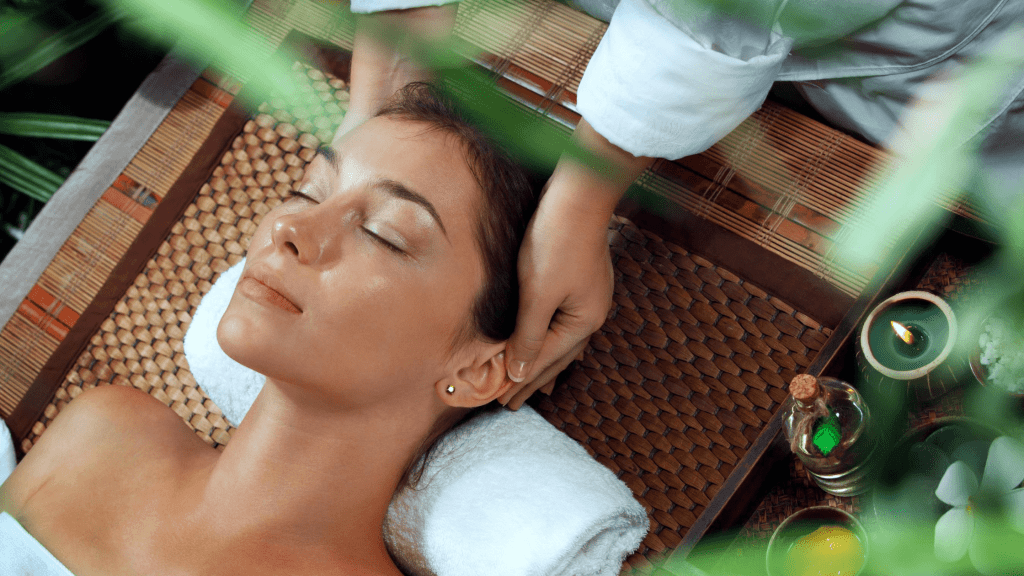 If you're not able to come up with a gift idea for the girl who has everything, there is a last resort – experience gifts. With these, you're not buying a particular item, but rather an experience. This is gradually gaining popularity.
Whoever the experience gift is for, be it your girlfriend, sister, mother or grandmother, it can be an inspirational gesture to impart.
When you invest in an experience gift, she chooses for herself who goes along for the ride. The experience gift might be a great opportunity for you to spend some quality time together. Spend a little time thinking about who she'd like to take along. Just the two of you, or a crowd of friends?
There's a wealth of different experiences to choose from. Hotel accommodation, wine tasting, massage and spa, an annual pass for amusement parks or zoos, go-karting, hang-gliding, a manicure, a helicopter ride, the cinema, a visit to a restaurant, a chocolate-making course, baking, beauty treatment, a fine haircut, etc. The possibilities are endless.
It's Extra Difficult to Buy Gifts for Anniversaries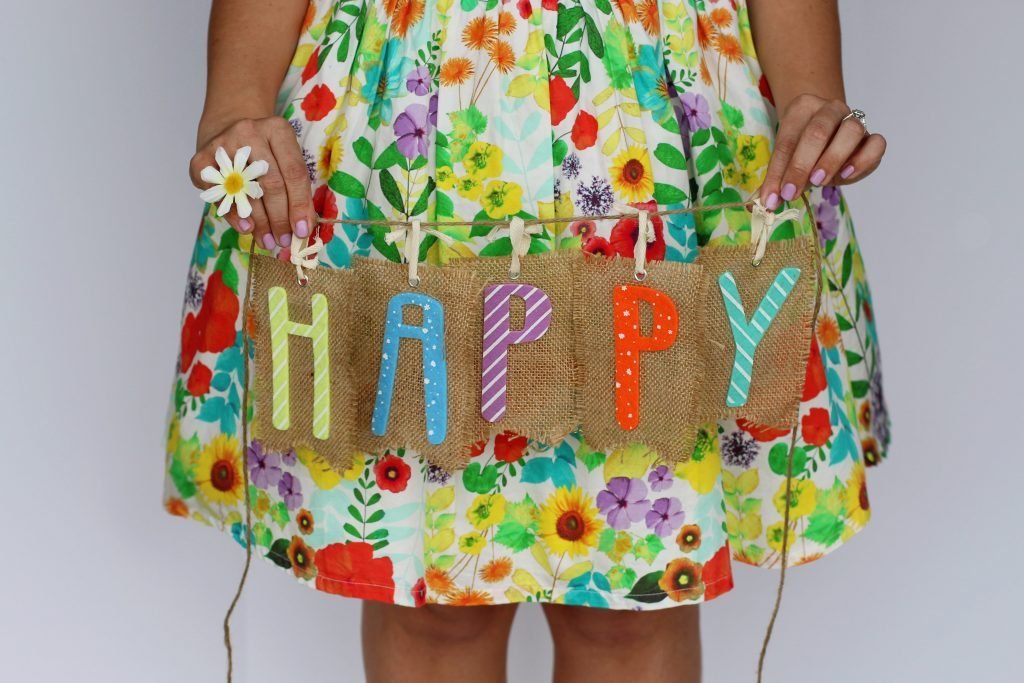 When it comes to buying gifts for extra-special anniversaries, it's typically even harder to choose the right present.
Whether you're concentrating on a significant birthday, graduation, wedding anniversary, wedding, or christening, these occasions often mean even more to the girls involved. Therefore, it's important to find a gift that she can look back on with a smile, and commemorate the wonderful occasion in style.
Of course it's a great idea to be guided by a wish list, which is often attached to an invitation to a wedding. In that way, you can be absolutely sure that you're giving a gift that she'll like.
However, you might run the risk of others buying the same item as others. It might be disappointing to find that she has several similar gifts on the big day. And so, why not think outside the box, and get a little creative with your gift ideas?
Remember to pay attention to the wrapping and the writing in the card, since the details are often appreciated most.
How to Write an Extraordinary Message for the Card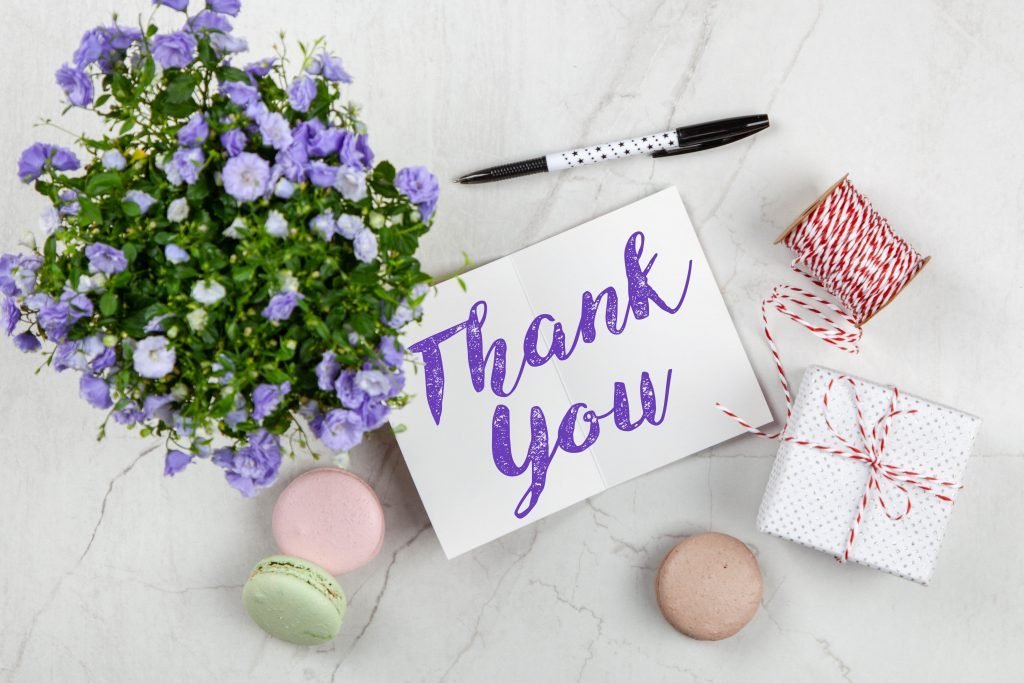 As we've just mentioned, it's an advantage if you can make the card an extraordinary gesture in itself. Many women love to receive cards which exude positive energy and evince the creativity of the sender. This is largely a matter of writing something original. When it's the same old sentiment in all the cards, the messages will surely lose their meaning.
Tell her what she really means to you. Tell her what you are grateful for – in terms of her personal qualities and commitments alike.
We often forget to convey our love to those who are special, and regret the fleeting opportunity to do so. A special occasion, and a card to be opened, represents a special opportunity.
After all, it's sometimes easier to express our feelings on paper than it is to lay our feelings bare in conversation.
You could even write a poem. Old-fashioned as it may sound, rhymes often bring a smile to one's face, and make a lasting impression.
Whichever option you choose, make it meaningful for that significant someone.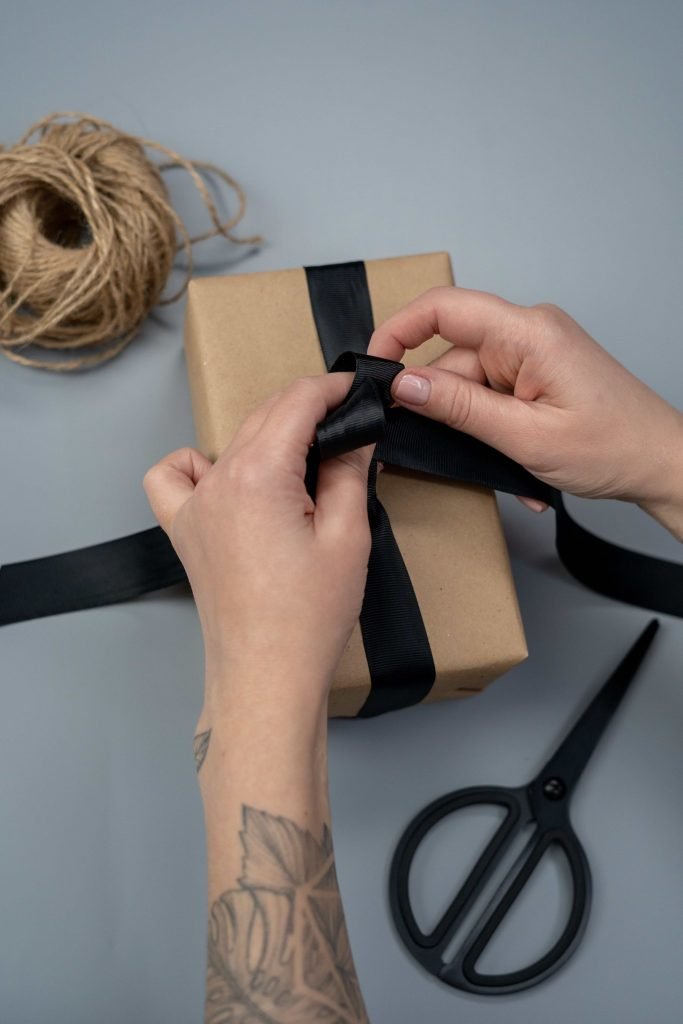 Add That Finishing Touch With the Packaging
Finally, it's important to make sure that the gift is wrapped nicely. Not everyone possesses the knack for this, but that's okay.
Not many recipients expect the edges to be razor sharp, and it can even be somewhat charming to observe the sender's fumbled efforts. If you personally find it a chore, you might consider asking someone else to do it for you. Many shops will provide the service for you at the checkout.
If you have the courage to wrap the gift yourself and embark on an original project, there are many great opportunities to get creative. You could pick wild flowers along a country lane and attach them with a ribbon. You might decide to cut flower shapes and leaves out of colourful cardboard, to add a personal motif to your wrapping. If you're good with a needle and thread, you could also sew a pleasing pattern onto the paper.
As you can see, there are many great opportunities for making something extra from your gift wrapping. To get more ideas about what you could do, search around for a while online. The internet abounds with inspirational ideas for wrapping gifts.
Whatever the outcome, she's sure to notice and appreciate your efforts.
We wish you the best of luck in your hunt for the right gift!