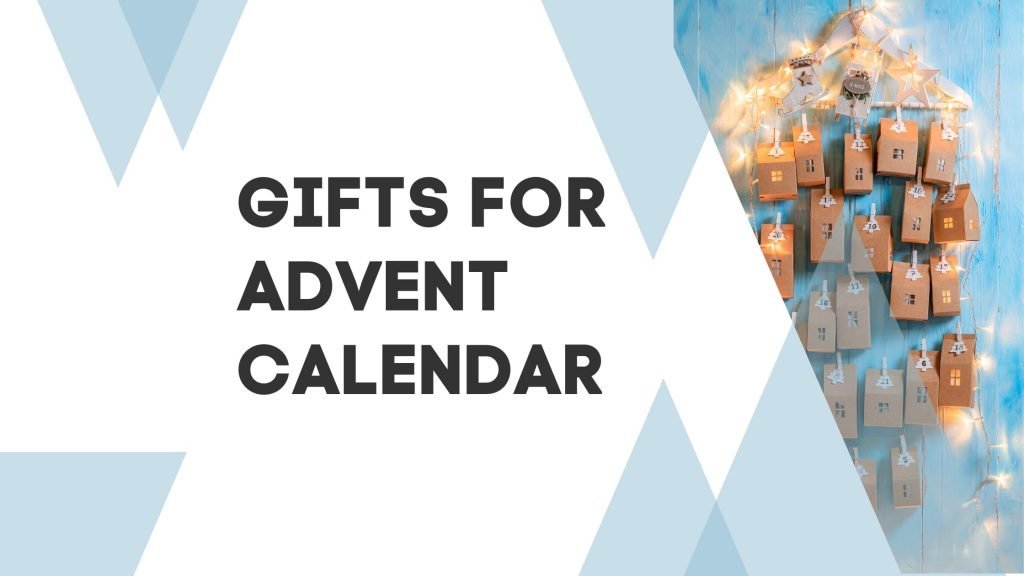 The gifting season is upon us, and you must be wondering what to put in the advent calendars for your family, especially the kids. Like with everything, advent calendar fillers have also got an upgrade; it's no longer just sweets (though we still would appreciate them in our calendars!).
The world is ever-evolving, and gifting has gone from simple hand-made cards to smart tech that offers novelty and functionality. Christmas trees are no longer just green, and big boxes of gifts aren't always the way to go.
While chocolates and cute little trinkets are always appreciated, as are thoughtful letters and gift cards, gadgets are more thrilling! And a useful and long-serving gift is both memorable and appreciated.
Our list covers fantastic ideas for teens and kids, from true wireless earphones to cute digital cameras cased in an adorable cartoon cover. We also have liquid screen protectors for the scratch-prone and magnetic device holders for the accidental droppers of phones.
We have curated our favourite ideas for advent calendar gifts which we believe Santa Claus would also approve. So, go ahead and find a perfect gift from our thoughtful selections!
A Jolly Good Listening Experience
Headphones are a gift you can't go wrong with, in this digital age. From children to grandmas, everybody's got a smart little gadget in their hands. These headphones are a great stocking stuffer for those that love their music to be crisp and clear.
Samsung Earphones Tuned by AKG EO-IG955BS for Balanced Sound and Clearer Audio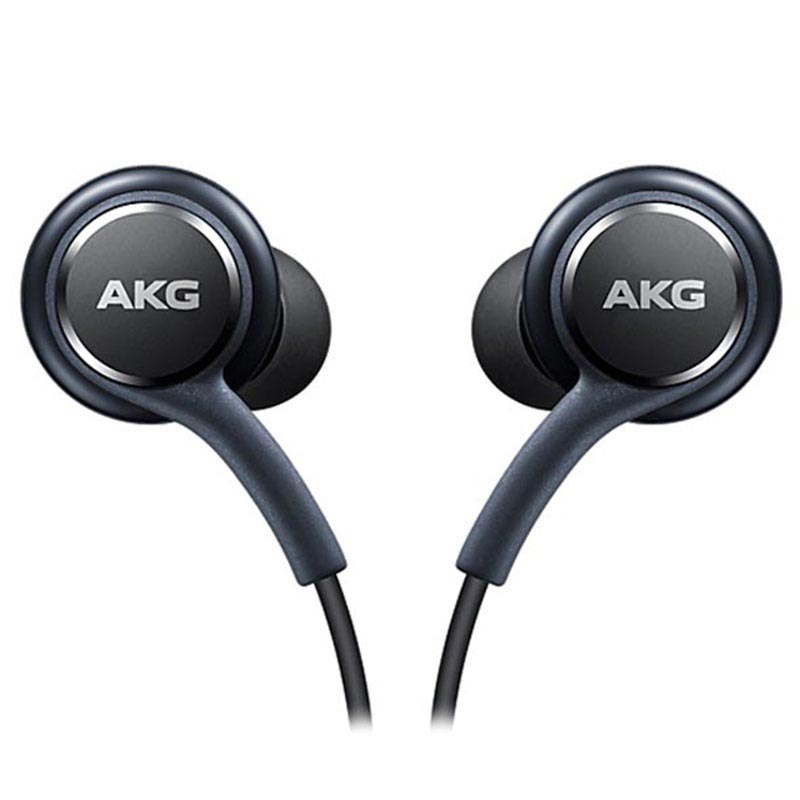 The official headphones for the Samsung Galaxy S8 and S8+, the Samsung Earphones Tuned by AKG come with a sleek metal finish and ergonomic hybrid earbuds for complete comfort.
The in-ear design minimises external inferences and improves sound quality. These earphones also come with an in-line remote with microphone for audio and call management. Enjoy fantastic audio quality with minimum distortion of the audio signal.
Why Santa Claus approves
The in-ear design minimises external noise interferences while improving sound isolation.
Balanced sound delivery thanks to speaker drivers between 8mm and 11mm.
Connect your Samsung Earphones Tuned by AKG EO-IG955BS with any 3.5 mm jack connector supported device.
TWS Touch-Controlled Bluetooth Headphones T50 with 6D Noise Reduction
The zinger red TWS Touch-Controlled Bluetooth Headphones T50 gives you tangle-free, hands-free listening experience. Connect them with any Bluetooth 5.0 supported devices and enjoy wireless listening from up to 20m.
Enjoy good music quality with its 6D noise reduction and use its in-built microphone to attend calls. These Touch-Controlled Bluetooth Headphones come with the innovative touch control- feature to manage audio playback and call management.
Why Santa Claus approves
Enjoy up to 4 hours of playback time and up to 3.5 hours of talk time.
Comes with a fiery charging case and has a standby time of 80 hours.
Each ear pod can be used separately and supports wireless stereo left and right channel separation.
The Touchscreen Dilemma of Winter
The cold breeze of the winter shouldn't stop you from taking advantage of your touchscreen devices. Keep your screens protected and your hands warm with these gifts.
Universal Winter Touch Screen Gloves that are Cosy and Functional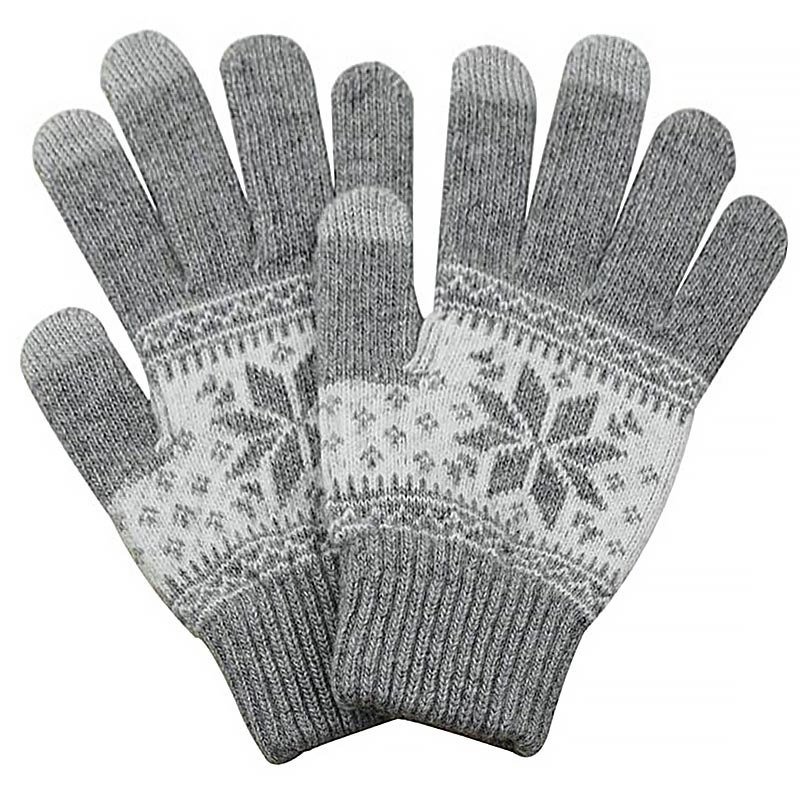 With winter comes cold hands that need the warmth of cosy wool, which means using your touchscreens is a chilling task. With the Universal Winter Touch Screen Gloves, you don't have to worry about frosty fingers when using your smartphones outdoors.
These unisex gloves come with a beautiful snowflake design that everybody will love. While providing the needed warmth, the fingertips of the gloves come with a special coating that allows the easy use of touchscreen technologies.
Why Santa Claus approves
Its wool blended with elastic material provides warm comfort and a perfect fit for men and women.
Touchscreen-support materials on the tips of index fingers, middle fingers, and thumbs allow all types of screen activity.
The snowflake design puts everybody in a jolly mood.
4smarts Liquid Glass Universal Screen Protector to Keep Screens Scratch Free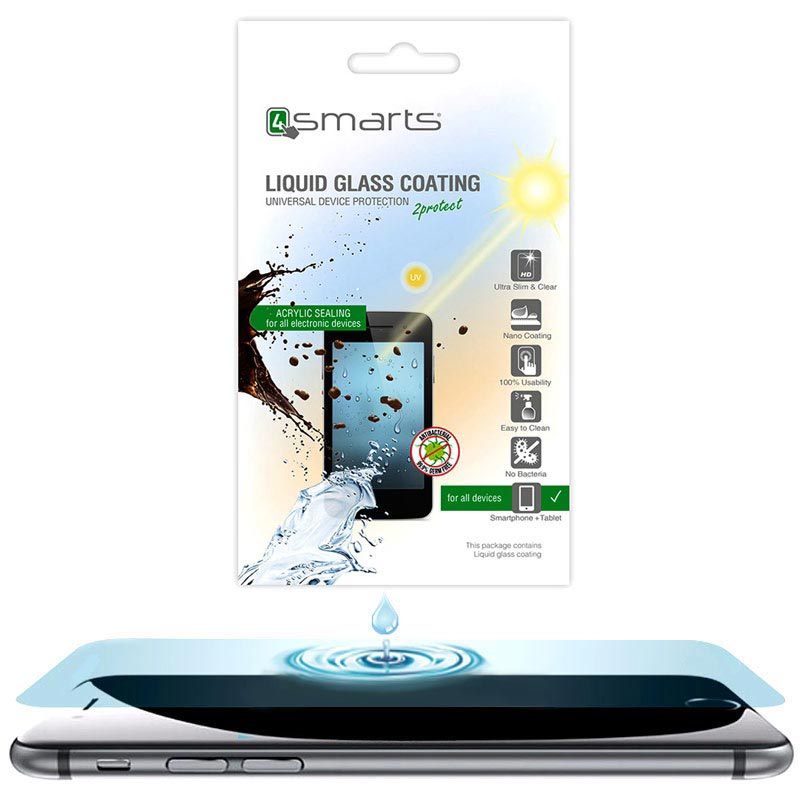 Do you use your tablet to follow a recipe? Popped your smartphone into your pocket and forgot about the coins? Just get yourself 4smarts Liquid Glass Universal Screen Protector to never worry about scratches or dirty screens!
The 4smarts Liquid Glass Screen Protector offers hydrophobic and oleophobic protection to your screens. You can use this easy-to-apply screen protector on a range of touchscreen devices, such as smartphones, tablets, GPS navigation and MP4s.
Why Santa Claus Approves
The 4smarts Liquid Glass preserves touch sensitivity and ensures HD visibility.
It comes with anti-bacterial properties that eliminate bacteria and germs with 99.9% accuracy.
Easy, bubble-free application on a range of touchscreen devices.
Hold Your Phone – Prevent Accidental Drops
The jolly season is going to be busy with smartphones clicking photos and selfies. In all this joy and merriment, drop accidents are preventable accidents with these elegant gifts.
Baseus Privity Magnetic Ring Holder for Preventing Drop Accidents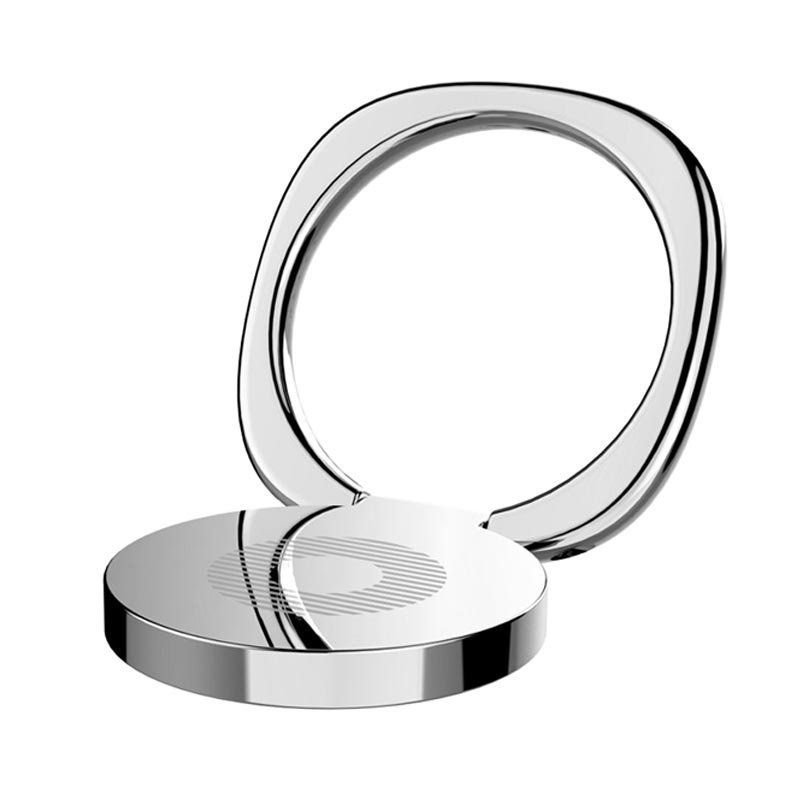 The Baseus Privity Magnetic Ring Holder for Smartphones ensures you never drop your smartphone ever again! The sleek metal ring design is durable and manages well with even rough use.
The ring holder not only improves device handling but also transforms into a kickstand to allow you to enjoy all your favourite media. This magnetic ring holder is compatible with a range of devices and thanks to its magnetic plate can be used with magnetic holders too!
Why Santa Claus approves
Elegant metal design improves handling and gripping of smartphones.
The magnetic plate makes it compatible with most magnetic holders.
The desktop stand feature enables you to consume media hands-free.
PopSockets PopGrip Premium Expanding Stand & Grip for Better Hold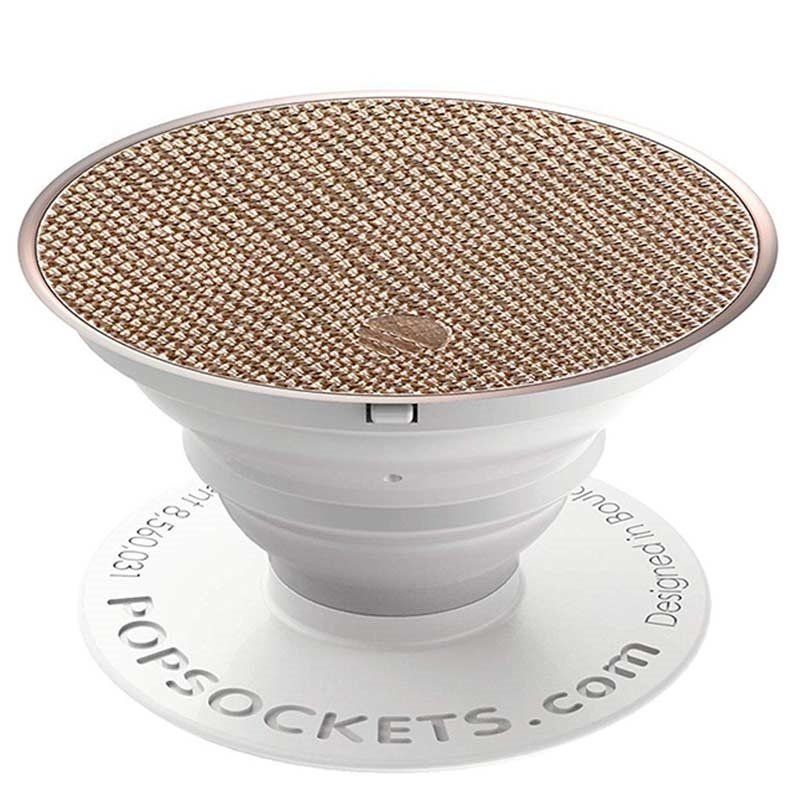 Easily install the PopSockets PopGrip Premium Expanding Stand & Grip on any smartphone or tablet and enjoy better grip on them! It can be attached on to any flat and smooth-surfaced device to add functionality and style.
With PopSockets PopGrip, you can reduce the accidental dropping of your smartphones while taking those pretty selfies. It comes with an elegant rose gold design that doesn't take away from the beauty of your device.
Why Santa Claus approves
PopSocket is quick and easy to install on a range of devices.
Expanding feature allows you to use the PopSockets PopGrip as a stand for your smartphones and tablets.
Sturdy Protective Gear for the Clumsy Lot
The excitement of the season can make some people clumsy. These gifts help them keep their favourite gadgets safe and always easily accessible.
Spigen Rugged Armor TPU Case for AirPods Pro for Reliable, Sturdy Protection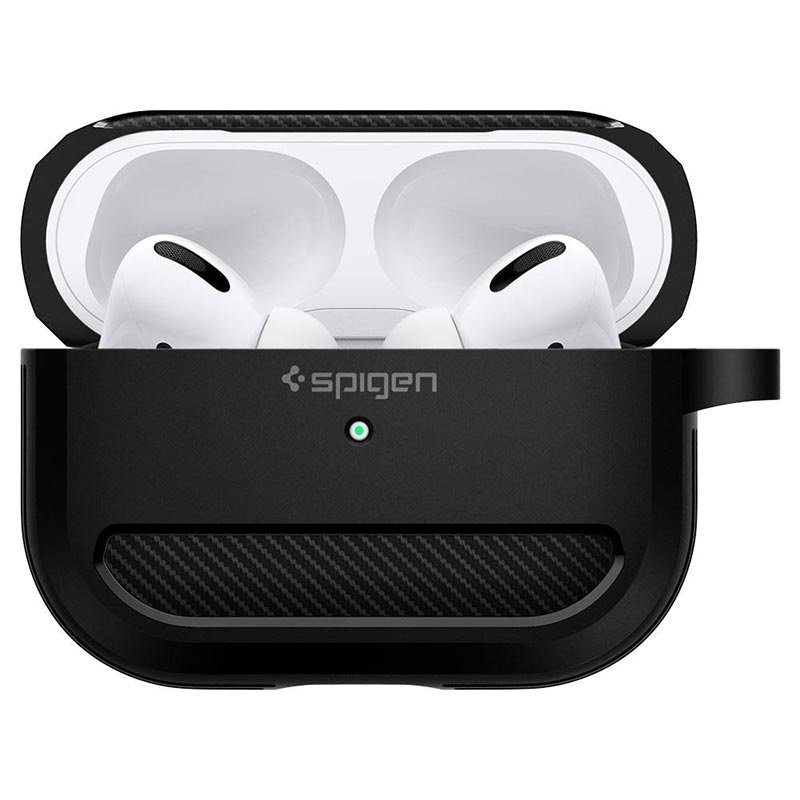 The Apple AirPods Pro is a delicate and expensive investment that needs all the love and care it deserves. With the Spigen Rugged Armor TPU Case, you can make sure that your AirPods Pro charging case doubles up on the protection.
This TPU Case by Spigen uses flexible thermoplastic polyurethane to provide a snug fit over the casing. The ribbed design allows better grip and its clip ups the portability convenience.
Why Santa Claus approves
Spigen Rugged Armor Case offers a rough and tough design without adding the bulk.
Minimalist thermoplastic polyurethane construction allows a snug fit.
Its carbon fibre texture ensures a better grip, and metal clip adds convenience.
Multifunctional Mini Magnetic Smartphone Holder for Clutter Management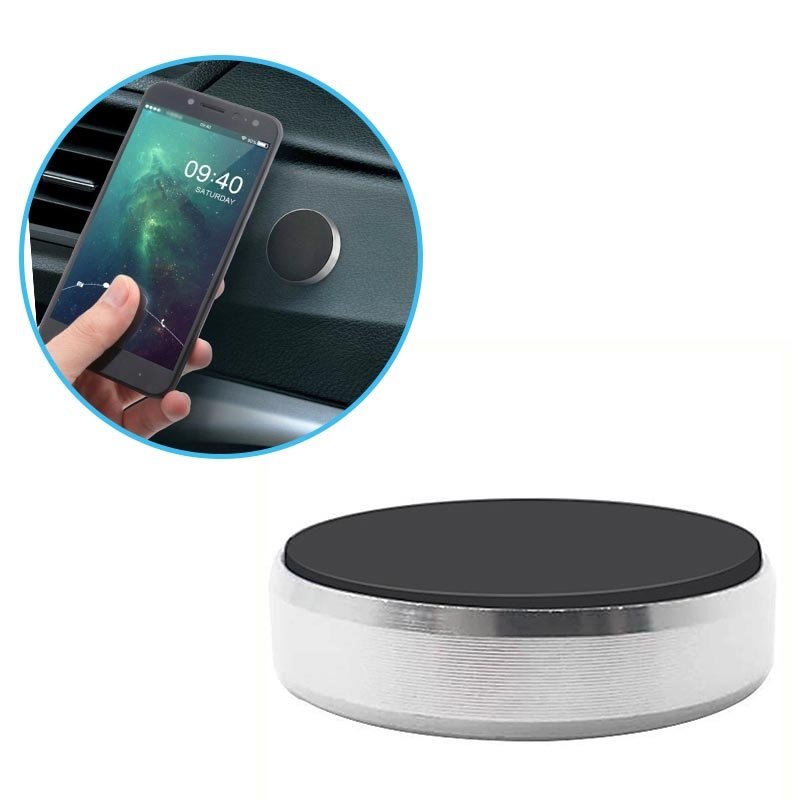 The Multifunctional Mini Magnetic Smartphone Holder uses magnetic plates to hold up your smartphones and other daily essentials. The simple holder comes with a sleek silver magnetic base that you can bolt onto most surfaces.
The application is simple! Attach the back of the device or the object with the magnetic plate and place it on the holder. No more dropping your smartphones in the car or losing your keys in a drawer.
Why Santa Claus approves
It helps you keep things organised, clutter-free and quickly accessible.
Strong magnetic hold is suitable for holding smartphones and other devices in a moving car.
Designed with aluminium alloy, it has a sleek and trendy look.
You can safely use the holder with a range of devices and objects.
Staying Powered Up While Camping Out for Santa Claus
Have a little spy waiting to catch Santa Claus climb down the chimney (or catch you eating Santa's cookies) during the night of Christmas Eve? Help them be prepared to see the man in action with the right tools! With these gifts encourage the imagination and curiosity of little ones.
Mini HD Digital Camera for Kids D8 for the Creative and Budding Photographer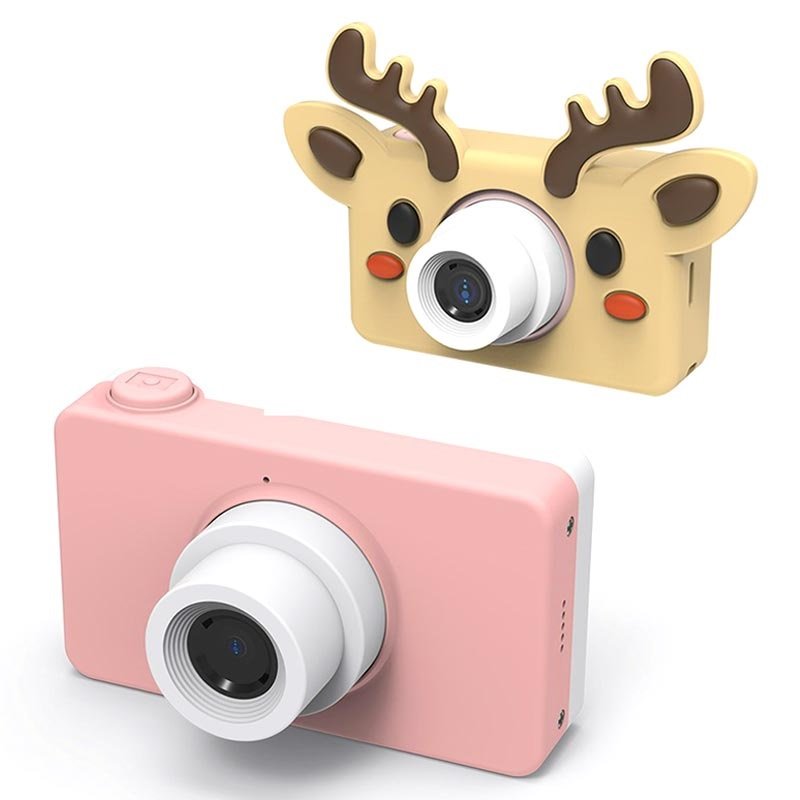 The Mini HD Digital Camera for Kids D8 is an ideal gift for a creative child who wants to capture the world as they see. The camera is constructed with environmentally friendly materials and is available in different adorable styles.
The camera comes with an 8MP lens, an IPS 2″ LCD screen and features autofocus, auto-dimming, and auto toning to ensure great photos and videos every time. Additionally, the camera also comes with a timer setting (2, 5 and 10 seconds), 20 frames and four creative filters to encourage creativity!
Why Santa Claus Approves
It has a cute and adorable protective case that protects against drops.
The Mini HD Digital Camera for Kids comes with a strap for easy carrying.
It supports USB charging and photo/video transferring.
The mini digital camera has up to 2 hours of battery life.
Water-Resistant Solar Charger / Power Bank to Stay Charged Up on the Go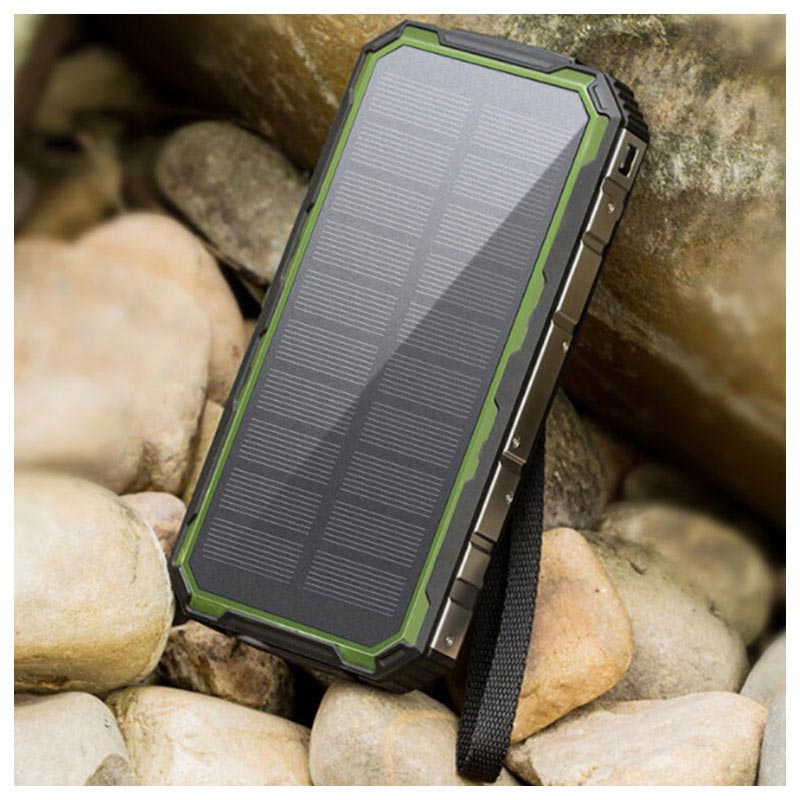 If you are into camping but can't live without your gadgets, then the Water Resistant Solar Charger / Power Bank is a must-buy. The lithium-polymer battery has a surprising capacity of 20,000 mAh!
This incredibly durable power bank comes with solar panels to harness solar energy for off-the-grid travels and activities. Its integrated smart chip ensures the fastest and safest delivery of optimal power for your devices.
Why Santa Claus approves
It features a high battery capacity of 20,000 mAh with an output of DC 5V, 2A and DC 5V, 1A.
Suitable for all types of outdoor weather and outdoor activities.
Can charge up to 2 USB supported devices at a time, safely and optimally.
The power bank also comes with a handy integrated LED flashlight to use at night and in low-light conditions.
MyTrendyPhone's BONUS Gift Idea!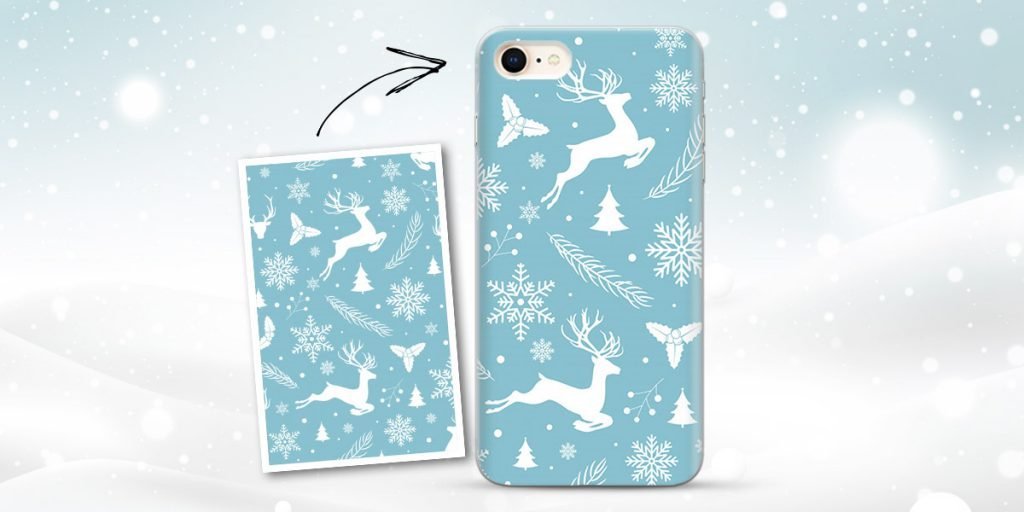 If you are looking for something that has a personal touch to it, then look no further than MyTrendyPhone's offering of device & case personalisation!
With our 3-step personalisation process, you can personalise phone covers as well as tablet covers with your digital designs and pictures. If you are looking for something more unique than phone and tablet covers, you can also design phone rings, expanding grip/stand and power banks in our app!
Personalisation is easy-peasy with just 3-steps.
Select the device you wish to personalise.
Select the casing style.
Upload your image.
And you are done!
Personalise these with your favourite memory or the moments that you are proud of today. Does your family or friend have a ticklish, funny bone? Go the goofy way and present them with a hilarious, memorable moment. The possibilities are endless!
It's All About the Joy of Giving
In the end, it is about the joy of giving and the happiness it brings to all. It is about people coming together as a family and sharing laughter and memories of the year gone. While getting together this season of sharing, make sure to take the necessary precautions to keep you and your family and friends safe.
Use anti-bacterial hand sanitisers to keep bacteria and viruses off your hands after coming in contact with surfaces. Also, make sure to wearprotective masks while moving out and about in the city. For more disinfectant and cleaning products, check out our wide selection of hygiene & cleaning products.
We hope you found the right advent calendar fillers in our list of techy gift suggestions. You are now ready to order the perfect gift to fill Christmas stockings or presents to put under your fairy-lighted Christmas tree.
From our MyTrendyPhone family to yours, we wish that Santa Claus finds you all to be good boys and girls! And if you are looking for more techy gifts, don't hesitate to chat with us!