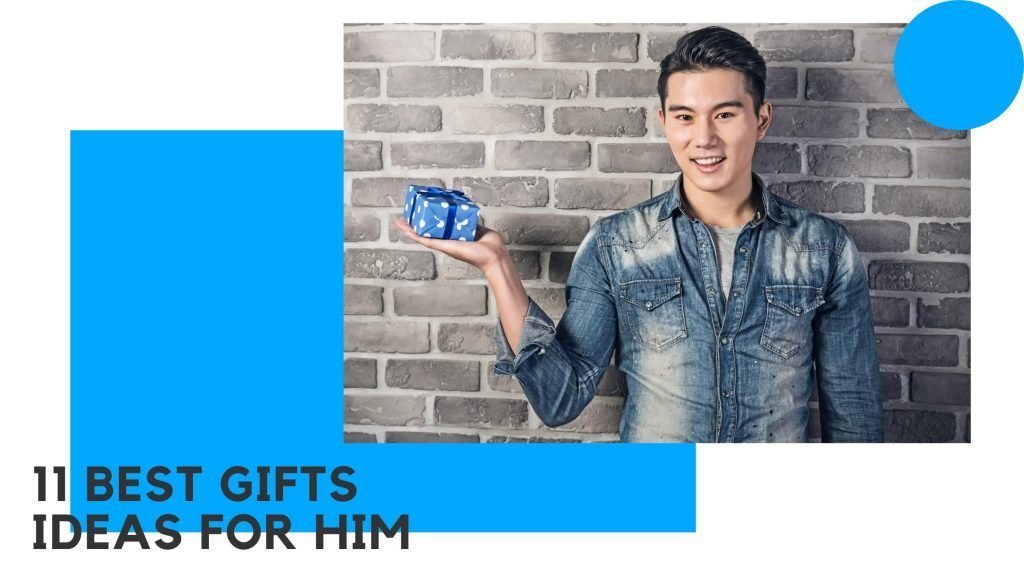 Do you lack gift ideas for the man you like the most? We can quickly agree that it's pretty hard to find a present that will make him happy. What do you give to the guy who has everything?
Whether it's a Valentine's, graduation, birthday, anniversary or Christmas gift, it can be incredibly hard to find the right present.
Whether you're looking for a gift for your boyfriend, father, brother, grandfather or friend, it's important to find something personal and meaningful. We know this is easier said than done, but we are here to help.
That's why we've put together a list of ten great gift ideas, plus an added bonus. Hopefully you'll find inspiration and the perfect gift for the guy you care about.
What Do You Give to the Man Who Has Everything?
As we mentioned, it can be hard to find a gift for the man who has it all. Either he expresses no desires, or he's already bought it for himself.
So, how can you find a gift that is personal, practical, functional and entertaining, and that he'll be delighted to receive?
Our experience is that cool and fun gadgets are always a good choice. Men are always happy to get something appealing and fun.
That's why many of our gift ideas are gadgets, in one form or another. Most gadgets tick all our boxes. They're practical, but also fun and entertaining.
You can read more about this in the guide below, and find out our top 11 good gift ideas for him.
To the Boyfriend, Who Loves to Be Active and Listen to Music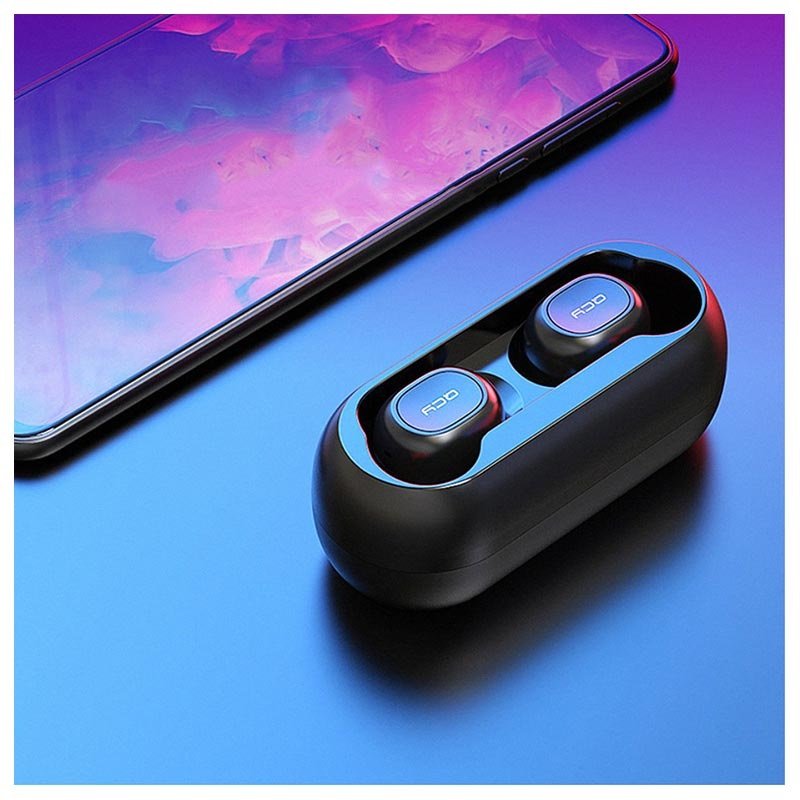 The first gift we have on our list is a set of wireless headphones. They're absolutely ideal if your boyfriend, or whoever, loves to listen to tunes.
When you need to feel the music, sound quality is the number one priority.
Another important priority for headphones is how well they rest in or around the ears. It's important that they sit comfortably and that the shape also helps to deliver the best sound.
If you need wireless headphones that provide both great sound and a perfect fit, consider the QCY T1C in-ear wireless stereo headphones. As the name of the headset indicates, these sit inside the ears and require no cable. That means you can move around freely, without being bothered by wires, or any worries that they might fall out.
And so, these headphones are ideal if your guy is highly active. The headphones rest firmly in the ears, even when running or training.
They are also water repellent, so you can run in the rain, or sweat freely when exercising, and they won't budge. This is a definite advantage.
Their ergonomic design ensures fantastic noise isolation, so you get a great music experience, every time. Soundproofing means more than you think when it comes to listening to music, and here there's a strong focus on precisely this.
They come with Bluetooth, of course, hence the wireless experience. They also come in a smart pocket-friendly charging box, in which they can be powered up when not in use. This takes up very little space and ensures that you have a place to store them safely.
These headphones therefore come with several benefits that together provide the best experience when your man has to move to his own beat.
Get Another Gadget for the Man Who Loves Music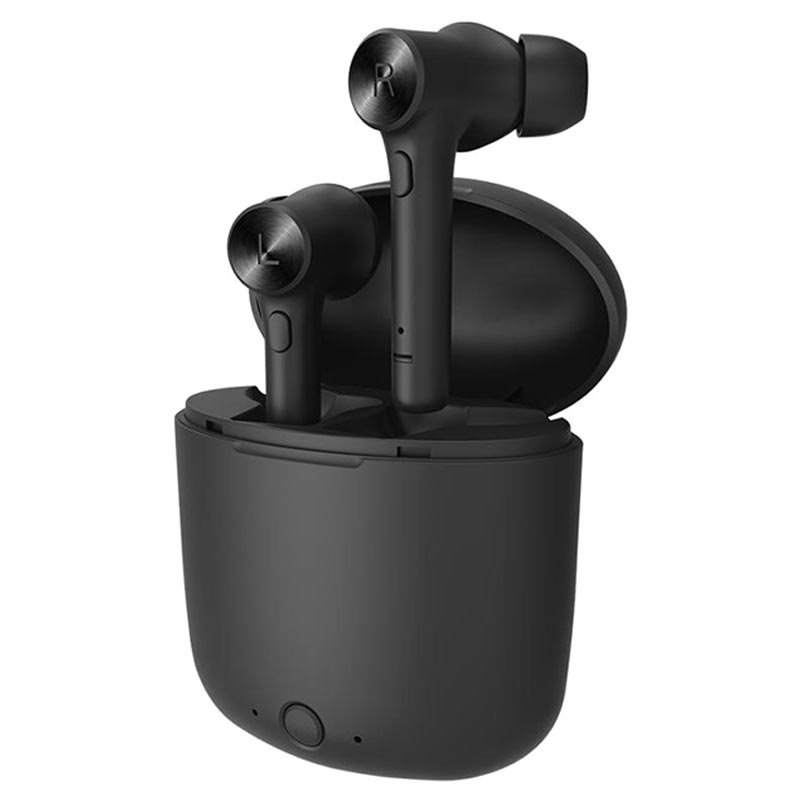 If you want more to choose from when it comes to selecting new wireless headphones for your guy, you might also consider the Bluedio Hurricane Hi TWS wireless headphones.
They also come with a charging box and Bluetooth. This means that you're again wire-free and able to move comfortably when training, running, or simply on the daily commute.
One of the great advantages of these wireless headphones is that they're designed with a smart chip, which recognises whether the headphones are in your ears or not. In this way, the music will stop automatically when you take them out. That is smart, because it means that you won't use power unnecessarily.
The feature also works conversely, so that music starts when you put them in your ears. There's no need to push a button, just get going and enjoy the sounds.
Another benefit of these Bluedio Hurricane headphones is that they support advanced audio coding technology. That means excellent HiFi sound with deep bass and clear treble. Overall, you get an incredible sound experience.
As if that weren't enough, they also feature a microphone and a multifunctional button on both headphones, so he can easily answer or make calls with just a single touch.
If he's someone who spends a lot of time on calls, that makes these headphones the ideal gift for him.
The Gift That Can Be Used by Men of All Ages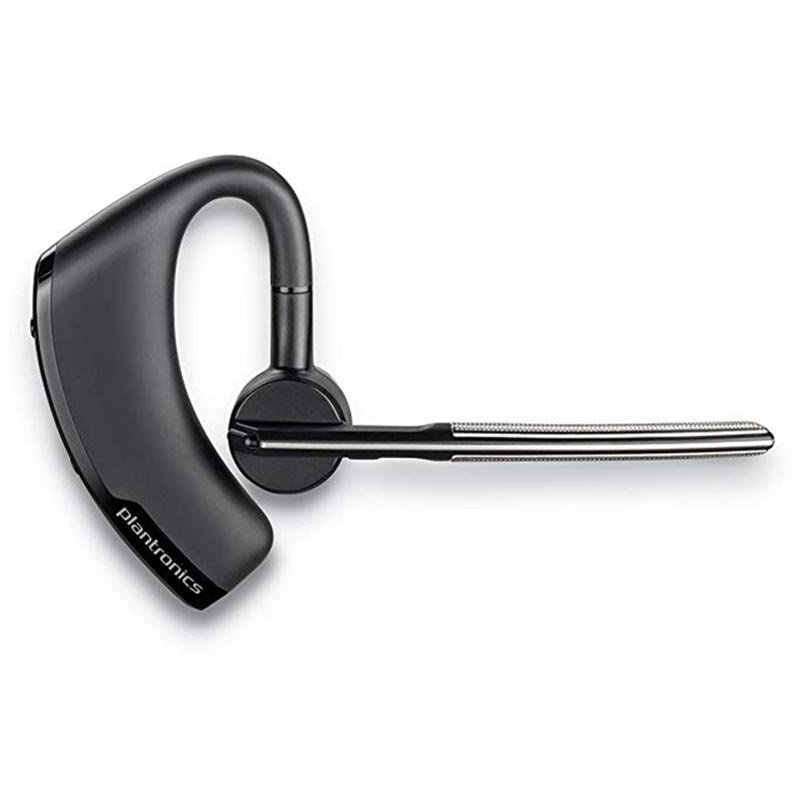 If we stay in the same category as the aforementioned headphones, and you're looking for a gift that can be used regardless of age, you might decide to opt for a Bluetooth wireless headset.
This can be used for both leisure and work, and may prove ideal for the busy dad who needs to answer calls while driving to his next meeting, or perhaps your grandfather would like to be able to talk on the phone while tending to his garden.
For no wires and top-notch call volume, you could choose the Plantronics Voyager Legend headset.
With this, you get the ability to answer or ignore calls with a single click. The headset simultaneously provides all the necessary information about who's calling, along with updates on connection status, battery life, and more.
There's no need to use your hands, which means freedom of movement for driving, watering the flowers, or anything else. The headset battery supports up to seven hours of talk time and lasts up to eleven days on standby. Therefore he won't have to worry about it cutting out in the middle of a conversation.
The headset can pair with up to two Bluetooth devices in a range of up to ten meters, which means you don't necessarily need to have the cellphone in your pocket. It can also be located elsewhere in the car, garden, or wherever the current location might be. The only requirement is to have Bluetooth switched on.
Last but not least, at 18 grams it weighs next to nothing, which makes for a very pleasant wearing experience.
So, if you're in doubt as to what to give to your 30-year-old boyfriend or your 60-year-old dad, then a wireless headset is a good idea.
It can be used in any situation where you don't want to hold your phone while engaged in another activity.
The Best Gadget for the Active Man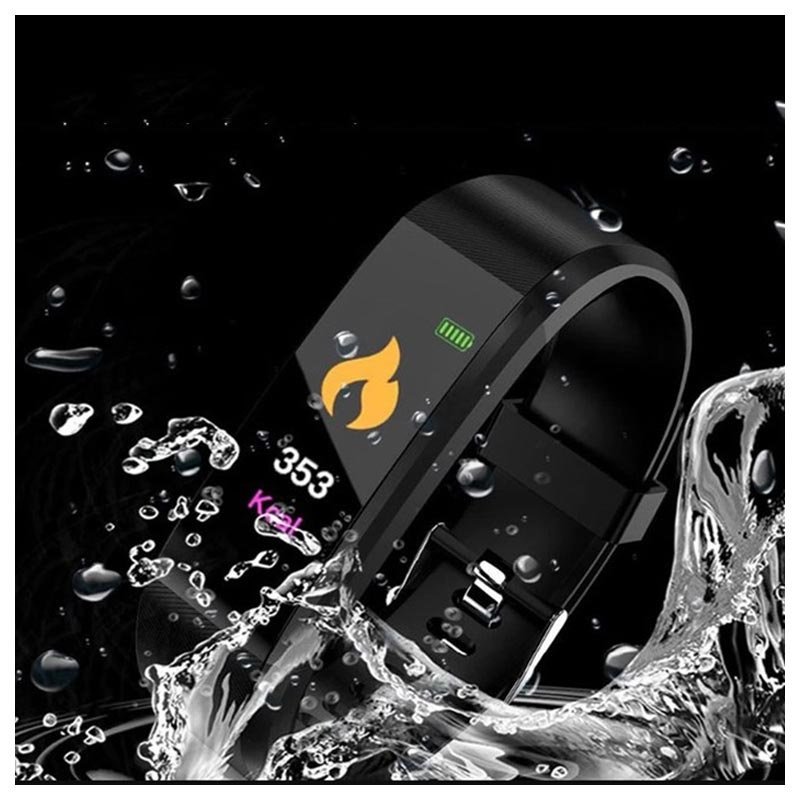 What's the best gift for someone who swims, runs, and trains at the gym?
We'd definitely go for an activity tracker for such a man. With one of these, you can count your daily steps, distance, calories burned, hours of sleep, and more. In that way, it's perfect for a wide range of sports and activities.
If you want to buy an activity meter that features a heart rate monitor and is also waterproof, you could go for an activity tracker with heart rate monitor ID115 Plus.
With this activity meter you can even swim underwater. It can be used for all the aforementioned measurements, including calories burned and daily steps.
It can even measure your heart rate and blood pressure. You therefore get a whole host of features in one very simple watch.
The activity tracker is available with even more smart features that can help you achieve your training goals.
It comes with vibration reminders, and message and call notifications, as well as other features and alarms. It can be set so that you receive a notification when you've reached two kilometres on your run, or you've reached your goal in terms of steps.
All this goes a long way towards motivating you even further when it comes to training.
So, this is a gadget which can be used every day to make your training experience even more effective. That's the gift from you to the guy who likes to stay active every day.
If you're in doubt as to what to give to a guy who happens to be a student, this is also a perfect gift idea, since there's a general trend towards health and fitness, and tracking one's activity. This is most certainly a gift that many men would be glad to have in their lives.
The Upgraded Activity Clock With Many Functions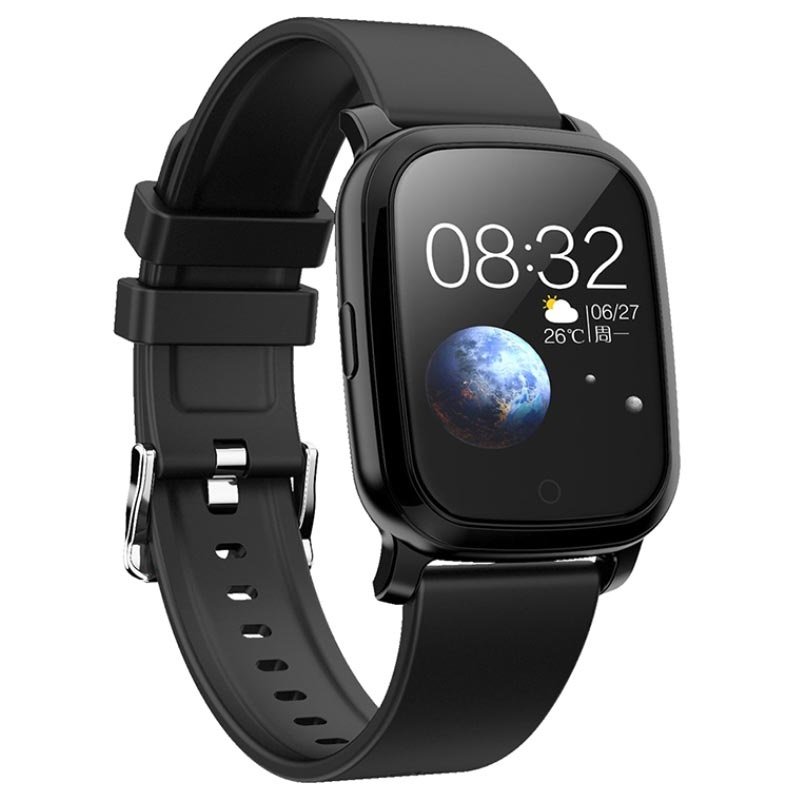 If you want to give your husband a watch that can do a little more than the above activity tracker, choose the Bluetooth smartwatch CV06. It can help simplify his daily tasks while also keeping track of his activities and health.
Above keeping track of beneficial exercise, it has a wide range of other features. With this smartwatch, you can reject an incoming call, or receive a message or other important notifications. It therefore comes with many of the same features as your mobile, but you're more certain to always have it on you.
The watch has a 1.3-inch screen which provides you with all the necessary information. The relatively large display also allows you to choose the appearance, with settings to match any occasion.
On top of that, it's IP67 waterproof rated, which means that you can use it in rainy weather. From the screen, you can also control your music and almost all other features on your smartphone.
This smartwatch works with most Android and iOS devices, so it's sure to pair with the one which belongs to your boyfriend, husband, father or son.
Again, this is an absolutely ideal gift for the man who loves playing sports and being active day-to-day. The watch can monitor all the necessary health information, including steps taken, distance travelled, and calories burned.
In addition, you'll also find a GPS feature that recognises the route and the distance which has just been run or walked. Therefore, if you're missing a wedding gift for an active man, this smartwatch is absolutely ideal.
A Practical and Stylish Gift for the Boyfriend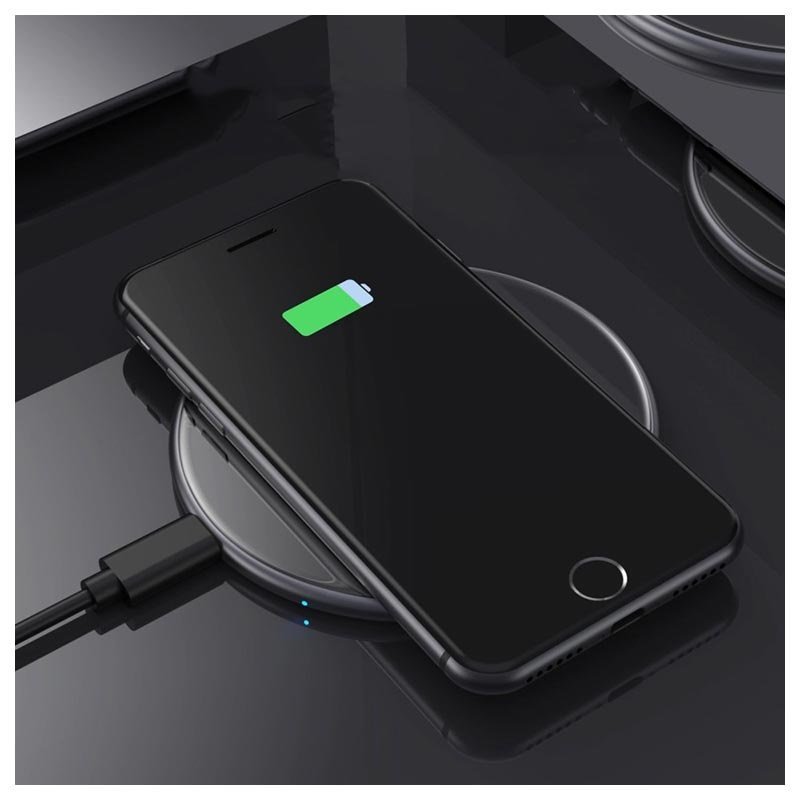 Is the recipient of your gift often on the go?
Then you may want to give him a fast wireless charger for his mobile. There's nothing worse than a mobile that charges slowly when you're busy and you need to take it with you.
If you buy a universal fast wireless charger – 15W, you also get a smart pad on which you can charge your mobile wirelessly. That means you don't need to fumble with plugging in the phone, but simply place the device on the pad. When you do, it begins charging automatically.
It doesn't get easier than that.
The charger works even if your mobile is inside a cover. That said, the cover can't be thicker than three millimetres.
The charger suits most brands of smartphones, including iPhone, Huawei, and Samsung, as well as many more, and comes at an affordable price, especially considering its quality.
This is the perfect gadget for the man who has everything and who – like everyone else – needs to charge his mobile easily and quickly.
Moreover, the charger is also very stylish in appearance, as it's constructed with a tempered 2.5D glass front as well as an aluminium base. It therefore achieves a luxurious look that allows it to sit comfortably in view in the office, or on your bedside table at home.
The charger features output power of 15W, which means that powering-up is fast and stable. All in all, it helps to make everyday life simpler, which is why it's the perfect gift for the guy who's always busy.
A Gift for the Man With a Busy Schedule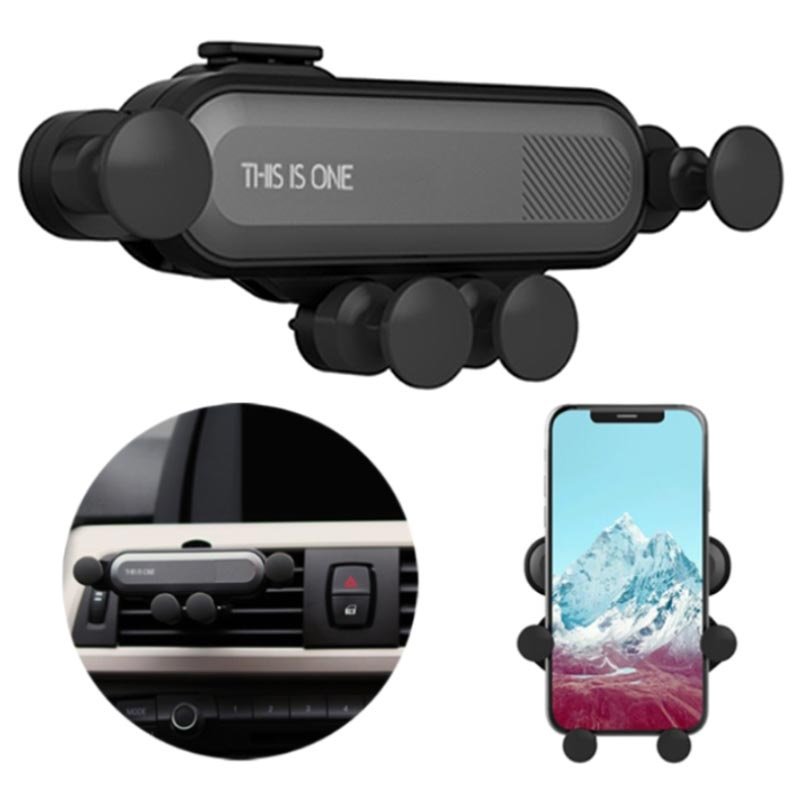 Now even more gifts are on their way for the man who's constantly on the go, especially if he gets around by car. Maybe he drives a long way to work each day, or perhaps he just loves driving. If so, the perfect gift for him could be a mobile holder for the car.
Most of us now use a mobile to find our way, get traffic updates, and listen to music or podcasts when we're on the road.
It's therefore absolutely essential that you have a mobile holder in the car so that you can keep your mobile easily and safely nearby. A mobile phone holder is therefore an obvious gift idea for all men who drive often.
When you need to use your mobile phone as a GPS, it's especially important that you can see the screen at the right angle so that you don't have to turn your head to view the screen. It's therefore pretty smart to get a universal Gravity mobile holder for the air duct, which can be used with most smartphones.
This mobile holder has a unique round design with a claw. This closes automatically when there's no smartphone in place, and opens when you position your smartphone. That means it doesn't take up much space when not in use.
The compact car holder features shock protection and cushions your smartphone in five places, making it safe even when driving on bumpy roads.
The silicone pad can be rotated 360 degrees. It's this angle function that allows you to adjust it to the perfect viewing position. This is important for the GPS, but also for alerts, as it means that you don't need to take your eyes too much off the road.
The mobile holder for the air duct fits mobile phones that are between 67 – 86 mm wide and does not damage the air duct.
Another Cool Gadget for the Car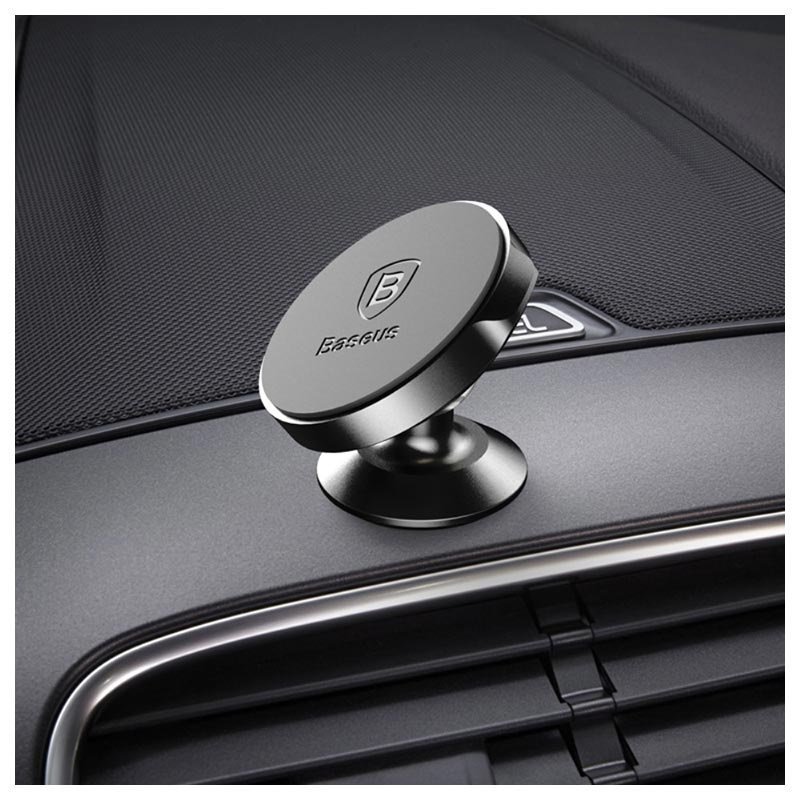 If the object of your affection prefers to keep his mobile on the dashboard in his car, buy a Baseus Small Ears universal magnetic car phone holder for smartphones. It holds the phone with a magnet instead of a tightly-gripping clamp.
The miniature design of this mobile holder means that it fits perfectly into the interior of any car. In addition, it can also be rotated 360 degrees, so you can place the mobile in the optimal viewing angle in relation to what you need to see on the screen.
The smart holder is made of one-piece aluminium alloy, which gives it a luxurious look and is simultaneously highly robust. This is down to four powerful Rb magnets, which ensure that the mobile is always kept securely in place, even if you're driving on uneven roads.
It's held extra-securely on flat surfaces thanks to a strong self-adhesive 3M tap on the base of the holder. You can therefore be sure that the mobile will not budge, even though you've simply placed it on the pad. It's super-easy and straightforward. You also get a stylish design, so this mobile holder fits with any car's interior.
For That Bike-loving Man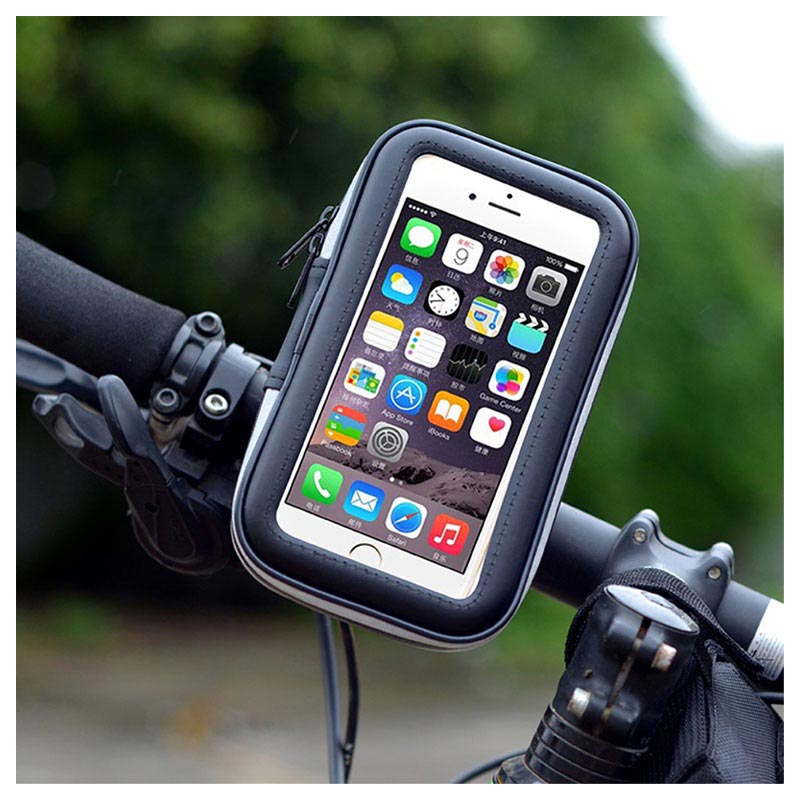 Perhaps your husband, son or father does not drive a car, but loves cycling instead. In that case, he'll need a mobile holder for his bike.
With one of these, you get many of the aforementioned benefits of the mobile holder for the car- only for the bike. It's the perfect gift for any guy who often gets on his bike for long cycle rides, or perhaps even cycling holidays, for which you often have to use the GPS.
The mobile holder is also ideal for those who only cycle to work, and would like to hear their podcast on the way. Via the touchscreen on the phone, he can stop and start the sound as he goes.
Find a mobile holder for the bike that can do it all. Among others, you could go for the cool universal water-repellent case & bicycle holder LXH-032. With this, you get a bike accessory and a water-repellent case that keeps your phone dry and protected in all conditions.
Protection is especially important if you ride a mountain bike on uneven surfaces or ride in the rain. With this, you don't have to worry about bad weather or uneven paths. It also has an internal EVA cushion, which helps to protect your smartphone from bumps and scratches.
The mobile holder is designed with a transparent front, which lets you use your touch-screen while it's held securely in place. It features a swivel ball joint that can be rotated 180 degrees, so you can place your phone in the perfect viewing angle without disturbing your view of the road.
An important detail is also that you can use the case with or without the bike mount. That means you can easily take your mobile phone with you when taking a break from the saddle en-route.
The mobile holder is thus the most obvious gift for those who love cycling on roads or in the woods, and who want to get the most out of their trip.
For the Man Who Loves to Take Holiday Pics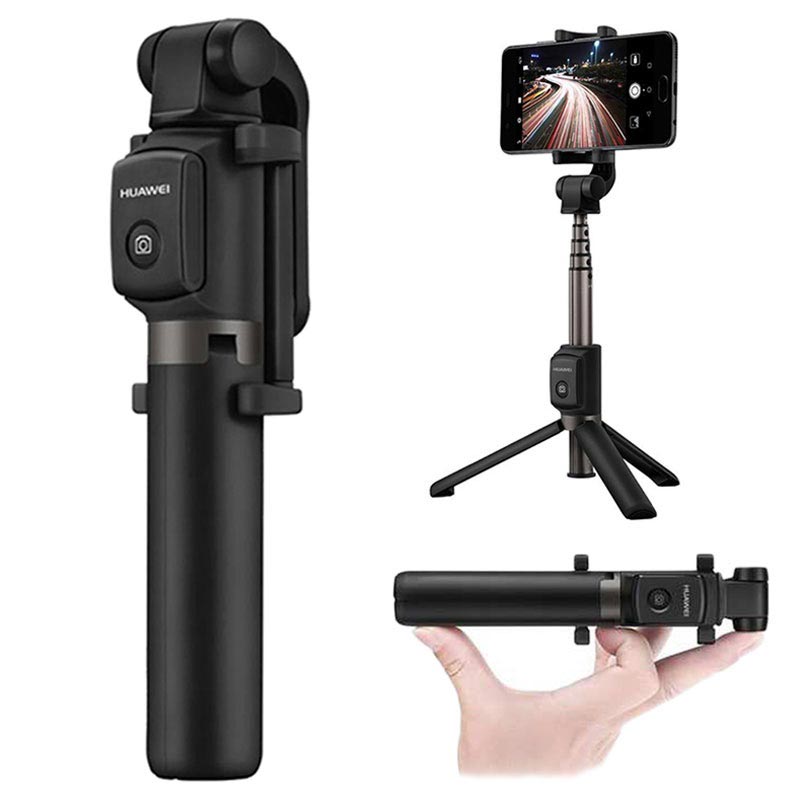 Is your boyfriend, father or son always ready with his mobile to take pictures on holiday? Then it's obviously a good idea to give him accessories for his mobile camera.
The perfect gift might be an original Huawei AF15 Bluetooth selfie stick with tripod stand, as this holds the mobile at the perfect angle for a stable image.
It can also be a good gift for a young person or a student, as you can easily take it with you on exciting trips around the world. You could even opt for a two-in-one gift, with both a selfie stick and stand from Huawei, so you can set up perfectly for both photos and video.
One of the great advantages of this solution is that you also get a remote control, so you can take pictures from further away. It then becomes a controlled, self-timed image and this can be achieved thanks to Bluetooth. You can stand up to ten meters away from the tripod and the camera, which is perfect if you want the whole family or a larger group of friends in the picture.
A magnetic clasp allows you to switch easily between stand and selfie stick. The selfie stick and stand also have an incredible number of smart features.
It can be rotated 360 degrees, so you can take photos from different angles and the bar's arm can be extended up to 64 cm, so you can take selfies from just the right distance.
You also get stability and precision, thanks to the included three-legged stand.
One of the great benefits of the stand is that it's super-lightweight and its compact design lets it fit easily in your backpack, so you can take it with you everywhere.
It's compatible with all smartphones with a width of between 56 and 85 mm, so it should suit your camera-loving, travelling man.
Personalized Gifts for Him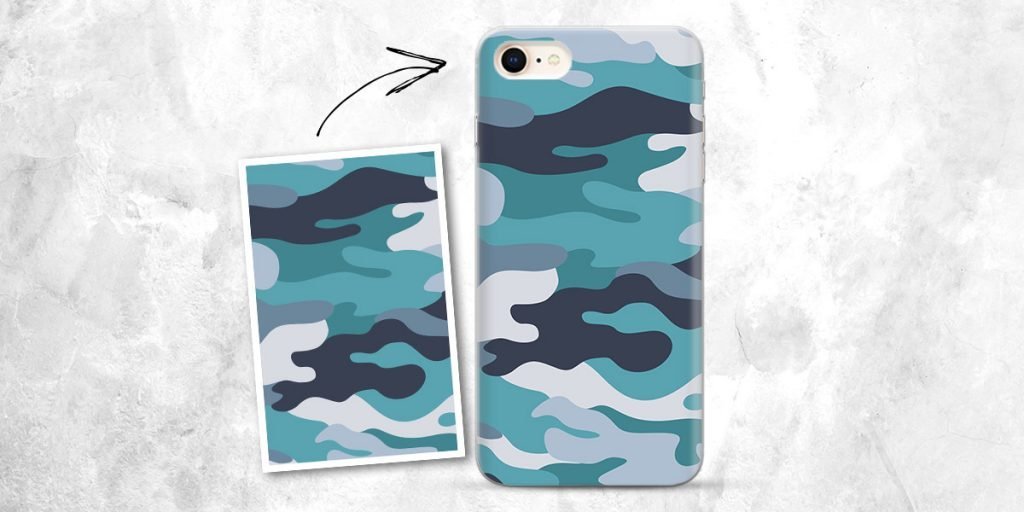 As our extra bonus gift idea, you have the opportunity to make a personalized gift for your man, whether it's your dad, your boyfriend or your brother.
Our extra bonus gift idea is that you can make your very own cover for his device. It can be a cover for his mobile, tablet or another kind of gadget. With this, you can also combine it with some of the above gadgets.
All you have to do is go and create your own phone case at MyTrendyPhone.co.uk.
Here, you just need to select the type of device and model, so you can be sure that it fits his mobile or tablet. You can make a cover for most brands, including iPhone, Samsung and Sony. Then just select the image you want on the cover.
With this gift, you can put your good times together on show, and select an image which makes him smile.
Again, here is a gift to suit men of all ages. For example, if you want to give it to your grandfather, you might choose a picture of his dogs. If it's for your boyfriend, it could be a romantic image from your last vacation together. It's a gift he can enjoy every single day.
Not only is it nice and personal, it also protects his devices. The cover you get personalised is of the best quality.
He also gets a mobile which stands out and is easy to recognize. You could combine this personal present with a gift card from MyTrendyPhone.co.uk, so he can find even more cool gadgets from our huge selection.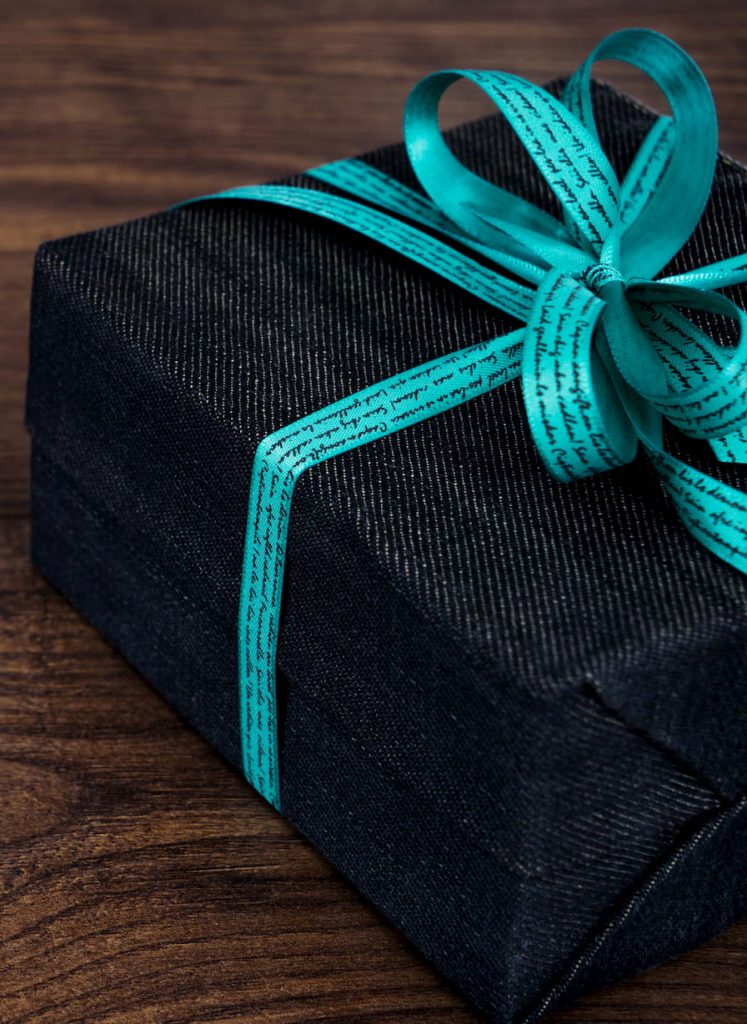 Find a Significant Gift For Him
What do you give as a student gift, or to the man who has everything?
It's important to find a gift that's meaningful, and which he can also use day-to-day. It's these two parameters that are important to keep in mind when choosing the perfect gift for the man you care about.
Many of the aforementioned gift ideas have a significant purpose, such as the mobile holder for the bicycle lover, but they're also highly practical when it comes to everyday living. There is no point in giving a gift just for the sake of it, and one that won't be used.
It's all about finding a gift that comes in handy.
Find a gift that you know will be used, and that may even enrich his everyday life. That could be the wireless charger or the smart activity tracker mentioned above, so long as you find something that has thought behind it.
Fun is also an important factor! We hope that we've given you some inspiration for gift ideas.
Remember that you can also combine smaller, more affordable presents into one lovely gesture for the man who deserves a special gift!