A few months after the release of HTC's newest flagship, the HTC One, HTC One mini is now also announced. Besides the mini format, it seems to be almost identical to his big brother. Thus, the phone is also built entirely of aluminium and glass.
HTC One mini has the same design as the HTC One. Also, the popular software features available in HTC One (Blink Feed, Zoe, Tree Sound) are also present with the One mini. Furthermore the device is equipped with the latest version of Android (4.2.2) and HTC Sense 5. Main differences between the original HTC One and HTC One mini are the smaller display (4.3-inch SuperLCD2 instead of 4.7-inch SuperLCD3) and less powerful processor (1.4GHz dual-core instead of 1.7GHz quad-core).
The HTC One mini also features Ultra-Pixel camera. The Ultra Pixel Camera captures 300 percent more light than traditional camera sensors. It captures images at a high level of details and with improved dynamic range, even in low-light conditions. Unlike the original HTC One camera, the camera of the HTC One mini does not have optical image stabilization.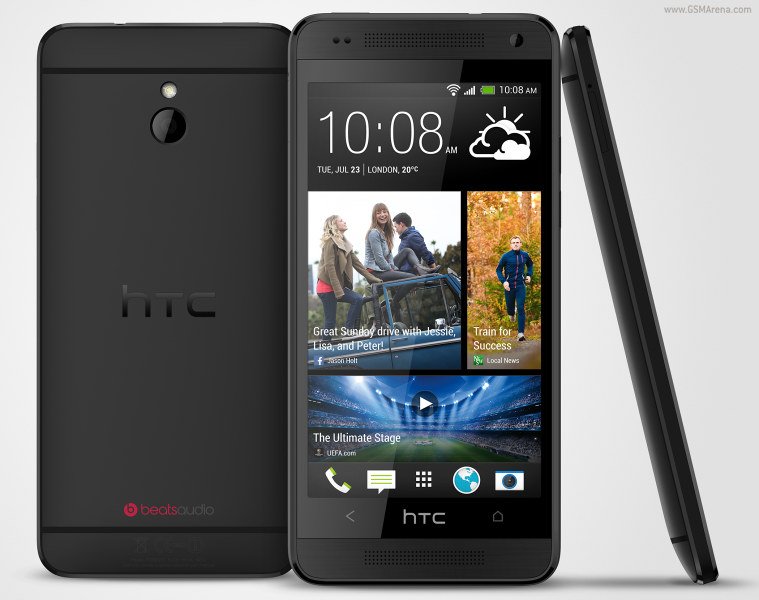 With two stereo speakers on the front of the HTC One mini, it offers an impressive sound that makes you feel like you're in the heart of the sound no matter if you're listening to music, watching videos or playing games. The integration with Beats Audio brings the sound to a higher level so you benefit from the best sound experience on a mobile phone.
The HTC One mini collects all your favourite content on a screen. The home screen is transformed into a live stream of personal, relevant information with HTC Blink Feed updates from social networks, news and pictures. The collection of the most relevant and interesting information with daily news from more than 10,000 articles is available at a glance without the need to switch between different web sites or applications.
The HTC One mini will be available from September. The retail price will be 449 euros. The device is going to be available in the Glacial Silver and Stealth Black colours. HTC also announced that later this year the red version of the original HTC One will appear.