According to a recent rumour, HTC might release another version of its flagship smartphone soon, this time with a 13-megapixel Duo Camera – the HTC One M8 Eye.
Aside from the upgraded camera (the original M8 comes with a 4-megapixel one), the M8 Eye should feel and look the same as the One M8. However, rumour has it that HTC seems to be planning to completely give up on its UltraPixel technology.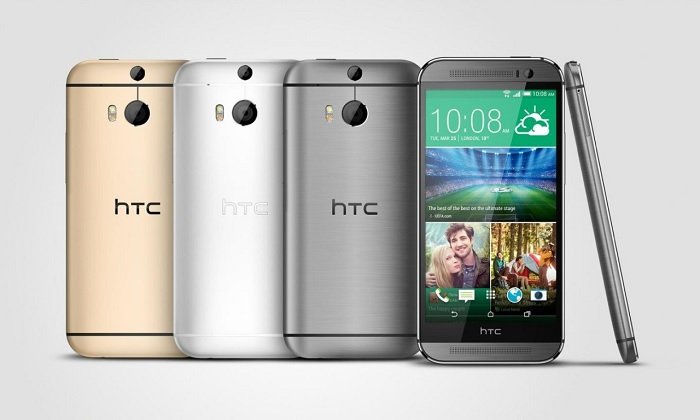 For the longest time, the popular Taiwanese manufacturer believed that bigger pixels equaled better photos, and this tech was the main feature on the otherwise low-res camera on the One M8. Now, it looks like the UltraPixel camera might become a thing of the past. HTC's already taken a step away from all the ultra pixels with its One E8 – a device that comes with a regular, 13-megapixel sensor instead of the 4-megapixel one.
Originally tipped by @upleaks, and confirmed by an Android hacker/modder/developer (LlabTooFeR) the other day, the One M8 Eye will run Android 4.4.4 KitKat with HTC's Sense 6 UI on top. Some of the previous rumours about the One M8 Eye specs include a 5.2" screen (the One M8 has a 5" one), while the other specs should be the same as the ones found in the One M8.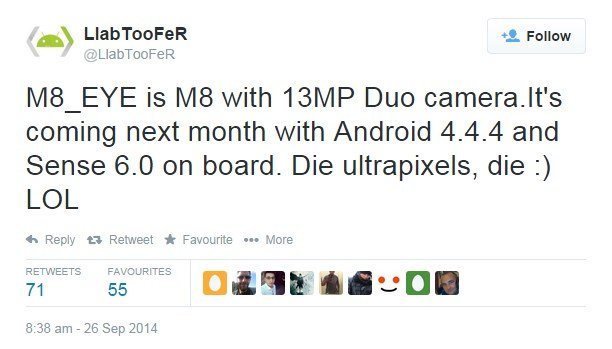 The handset is rumoured to launch in October, so we'll just have to wait and see a bit more until HTC confirms/denies anything.
What do you think about HTC's decision to drop the UltraPixel technology?