If you've got an iOS device, then you probably know that you can send images within the Messages app. However, you're limited to sending only one photo at a time, and this can get really frustrating, fast, if you need to send more than one photo. Thankfully, there's a way to go around this problem. 🙂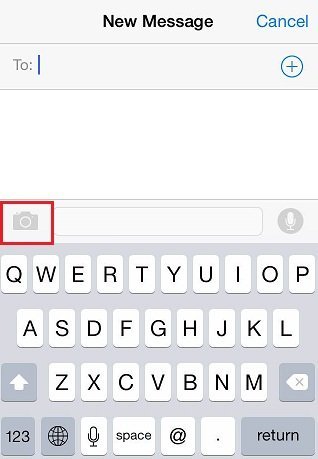 With iOS 8 came the option to select multiple photos right there in the message you want to send. Simply open a conversation or start a new message, and tap on the camera icon in the lower left corner. Three options will appear on your screen – Photo Library, Take Photo or Video, and Cancel. Before, you had to select Photo Library and pick a certain photo there. Now, however, photos from your Camera Roll appear above the Photo Library option. You can select multiple photos and send them off to whomever you want.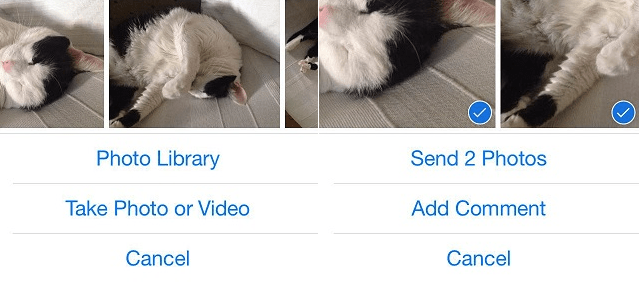 If you'd rather have all of your photos and albums right there in front of you, instead of only seeing those recently taken and scrolling to the left to get to the one you want, navigate to the Photos app. Once there, find the album with the photos you wish to send. Tap on Select in the top right corner of your screen, and then tap on all photos that you want to share – a blue tick will mark the ones you've chosen. After this, tap the share button in the bottom left corner of the screen and select to share photos via the Message app.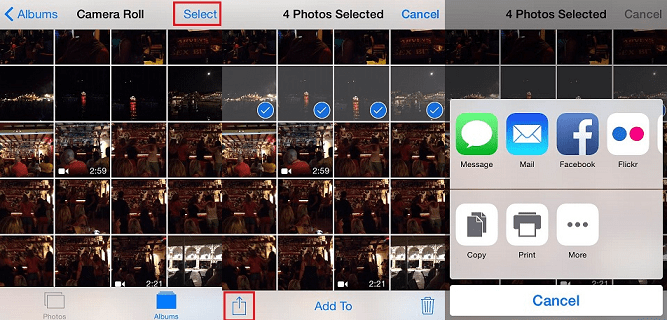 All of your photos will be sent in the same message, but bear in mind that it might take a while for the message to send – it all depends on how many photos you've picked out.