With two cameras for FaceTime and HD video recording, Apple A5 Dual-Core processor, 10 hours of battery life and thinner and lighter design, iPad 2 is two times more astonishing than its successful predecessor.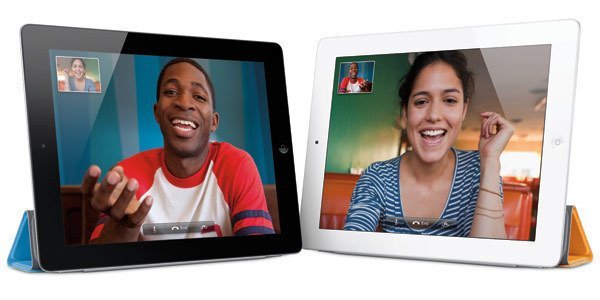 iPad 2 is thinner and lighter
The new iPad 2 features a completely new design. It is 33 percent thinner and up to 15 percent lighter than the first iPad, so it feels even more comfortable in your hands. The web surfing, email, watching movies and reading books feels so natural, so you may forget that you have an amazing piece of technology in your fingers.
iPad 2 features Apple A5 Dual-Core Processor
The new iPad has an Apple A5 Dual-Core Processor which brings up to nine times faster graphics performance. You will notice the difference once you start Web surfing, watching movies, using FaceTime for video calling, video editing with iMovie, browse your photo library or go through the apps. Multitasking is faster, programs load faster, and everything works better.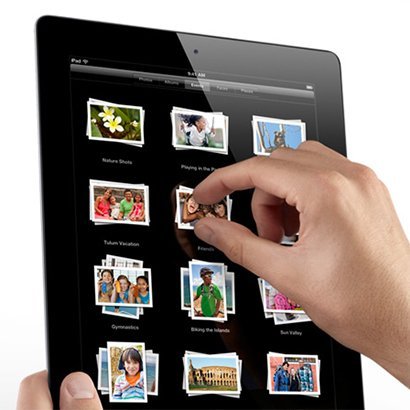 iPad 2 boasts 10 hours of battery life
Even with the new thinner and lighter design, iPad 2 offers amazing 10 hours of battery life. This means that your new iPad 2 will be ready when you need it most.
iPad 2 features two cameras and FaceTime
The new iPad has two cameras – one front and one on the back. They are specially designed for FaceTime video calls, and they work together so that you can talk to your friends using this Apple feature. You can switch between them at any time during a video call. Switch to the back camera during your video call to share where you are, who you are with, or what's going on around you.
FaceTime
The front camera supports only VGA graphics while camera on the back can record video in HD format (720p). Thanks to FaceTime feature, you can use the video call function between iPad 2 and someone else's iPad 2, iPhone 4, new iPod Touch or Mac via Wi-Fi. With the FaceTime function of the new iPad 2 you will never miss important events: birthdays, anniversaries, or your child's first steps.
iPad 2 will be released in the U.S. on March 11, while the official UK release date is 25 March.