Katinkas, a German brand manufacturer of all kinds of high quality mobile accessories has recently come up with an interesting iPad case.
Katinkas Inside Out iPad cover is an ideal cover for iPad or netbook. The neoprene padding provides very comfortable protection . This piece of iPad accessories offers two different designs: The "outside to inside"means that you have two designs in one iPad cover. This water-resistant neoprene cover is carefully processed and made from high quality materials.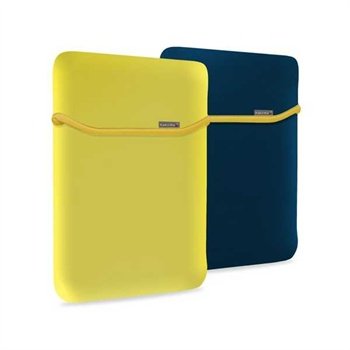 Features:
– Protects your iPad or netbook
– Stretch neoprene sleeve
– Ideal for iPad and Tablets of 7 "to 9"
The special "Inside Out" feature is great if you get bored with one an the same iPad cover design. This Katinkas iPad Cases are certainly not boring: with one case you actually get two. This is not only cool, but it is also fairly quick and easy.