Rumours about the upcoming iPad Air 2 have been flying around the web for a while now, and today new details have appeared online, from sources within Apple's manufacturing chain. One of the things we've learned is that the Air 2 is going to be 0.5 mm thinner than the original (measured 7.5 mm), mostly because of a new display assembly. For this to happen, the display and the glass had to be laminated into a single piece (much like the last couple of iPhone handsets).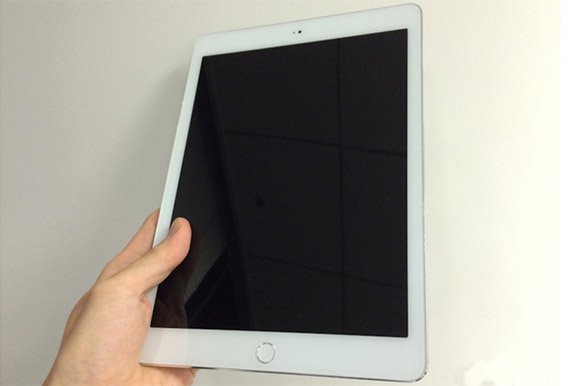 However, "being thin" comes with a few drawbacks. Namely, it seems that Apple has removed the mute/vibration button from the iPad Air 2, and that the volume buttons are more inset. As for the speakers, they can now be found in a single row grill, instead of two (iPad Air). The microphones are now located to the right of the camera module, and on the left side of the tablet.
The iPad Air 2 will arrive with an 8-megapixel camera (instead of a 5-megapixel one), while the front-facing shooter will support 720p FaceTime video calls. On the inside will be Apple's A8 processor, backed by 2GB of RAM, and either 32GB, 64GB, or 128GB of built-in storage. We can also expect the iPad Air 2 to come with Touch ID and NFC features (which will, in turn, enable Apple Pay).
Apple is supposed to reveal the iPad Air 2 on October 16, along with the iPad Mini 3. The company is also going to talk about its new Mac series, with higher resolution displays, and about OSX Yosemite.
As soon as we have more info, we will let you know. 🙂