ZAGG has launched various accessories for tablets in recent years, including keyboard cases for the iPad and iPad mini. Recently, the company launched a new accessory for the iPad mini, the ZAGGkeys Folio Cover with backlit keyboard.
The Keyboard Folio for iPad mini has some unique features. Thus, the accessory is only 6.3 millimetres thick making it one of the thinnest keyboards on the market. In addition, according to the manufacturer, it offers 30 percent more space to type on than other keyboards (this should increase productivity and accuracy). The keyboard is connected to iPad with a hinge (it is magnetically attached). This makes it possible to use your iPad mini in almost any viewing angle, just like a laptop.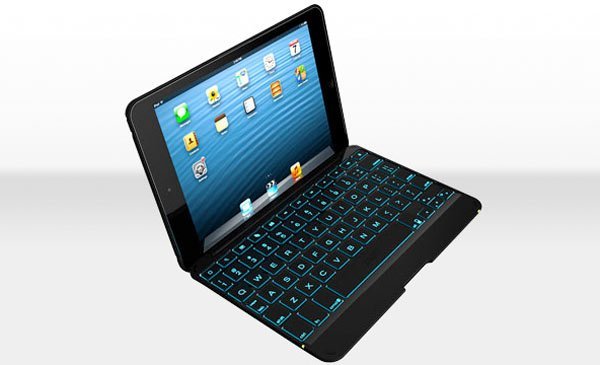 Zaggkeys Folio Keyboard Cover for iPad mini has its own battery which, according to the manufacturer, should last for three months in normal use. This battery also ensures that the keyboard has a backlight which makes typing in the dark easier. These lights can change in colours (seven colour options available) and brightness (three different light intensities).
The ZAGGkeys Folio Cover for iPad mini will be launched in two different colours and has a suggested retail price of 99 euros.