Most of us would think that a Bluetooth headset has to look pretty dull. However, Jabra Arrow is a very stylish Bluetooth headset. You might think that Jabra has worked hard on the Arrow's appearance, but it's inside that counts, and Jabra has done a good job on both appearance and functionality.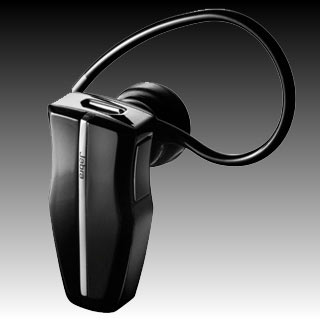 The biggest selling point is the automatic volume control, which is perfect when you run. The second important feature is noise reduction. With Noise Reduction feature, you get crystal clear calls even in noisy environments. Pairing the Jabra device with a Bluetooth-enabled device is quick and easy, but we expected nothing less from Jabra.
Features:
* Feature: Automatic Volume Control
* Jabra Ultimate Comfort ™ ear plugs and ear hook
* Feature: Para – together
* Multiuse ™ – you can connect up to two devices simultaneously
* Feature: NR
* Up to 4.5 hours of talk time and up to 5.5 days standby
* Charging time: 2 hours
* Range: 10m
* Weight: 10g
* Bluetooth: Bluetooth 2.1 specifications
* Bluetooth profiles: Bluetooth headset (version 1.1) and handsfree profiles (version 1.5)
* Manufacturer: Jabra
* Model: Arrow
In the box:
* Jabra Arrow headset
* AC charger
* Car Charger
* USB charger
* 2 hooks in different sizes
* 4 earbuds (standard Jabra Eargel, 3 Ultimate Comfort Eargel in various sizes)
* Strap
* Quick Reference Guide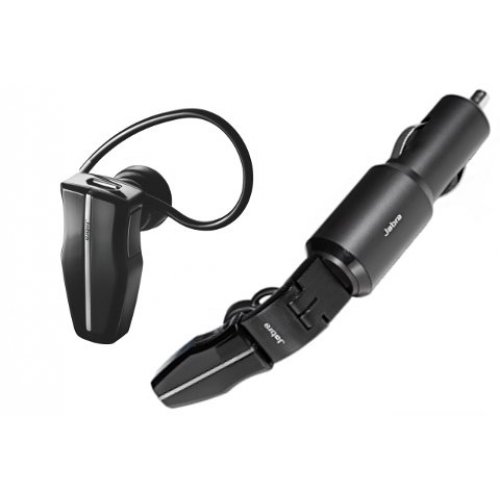 Jabra Arrow Bluetooth headset comes with ear hook or Ultimate Comfort Eargel ™ (ear plugs) so you can choose the style that fits your daily needs. The package includes a functional strap that can be connected to your mobile phone and have your Jabra Arrow Bluetooth headset when you need it most. The device weighs only 10g and offers up to 4.5 hours of talk time and up to 5.5 days of standby. One more thing – you can also connect up to two devices at once and share your Jabra Bluetooth headset with someone else. Jabra Arrow Bluetooth headset is compatible with other Bluetooth devices supporting Bluetooth 1.1 (or higher).