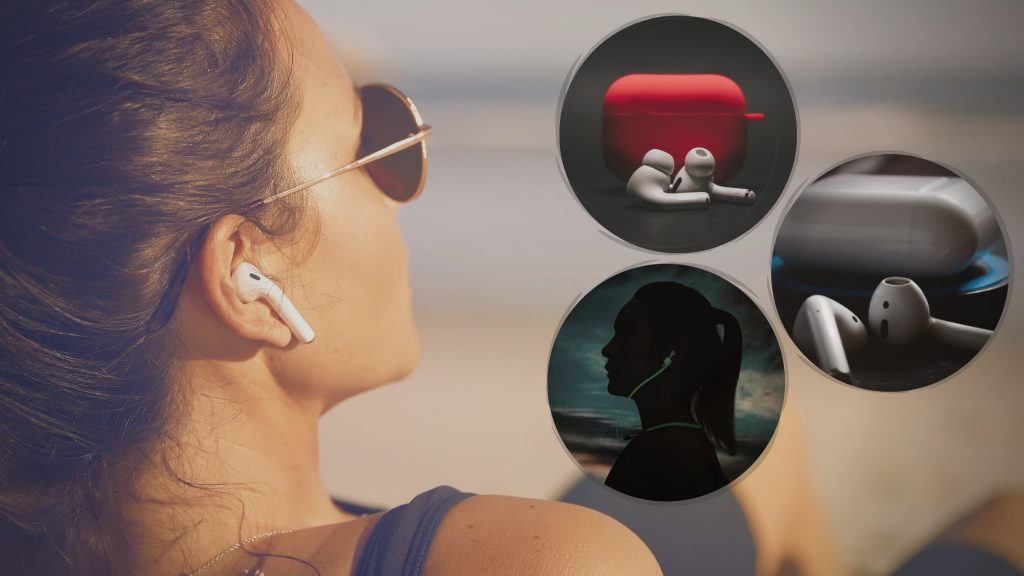 An Apple loyalist will have at least one pair of Apple's AirPods. These trendy wireless earphones are a must-have functional accessory. Gone are the days of wired earphones tangling and annoying you every time you pull them out of your pocket.
With the Bluetooth Apple AirPods in your ears you free the charging port of your iPhone, allowing you to enjoy your music while you charge. And if you like working out with your own background score, the AirPods Pro with its waterproof design never lets you down.
But the compact and professional design could also mean you lose them quite often. Unlike the over-the-head headphones, finding your AirPods can be difficult. Their small size makes them hide quite well in plain sight.
You may also be dealing with your AirPods falling out of your ear. The one-size fits all design of the first and second generation AirPods is not for every ear.
In this post we will help you keep track of your AirPods. We will also look at how to best keep them clean and operational.
Let's get started!
Misplace Your AirPods Quite Often? Tips on How to Not Lose Your AirPods
The convenience of the small and extremely portable AirPods comes with a drawback. If you are the forgetful kind, you might end up putting them in one place and looking in another. It is also possible that you keep your AirPods' charging case and the earbuds in two separate places.
But do not worry. There are ways to keep track of your beloved pair of AirPods.
New Habits and Routines: Designated Resting Station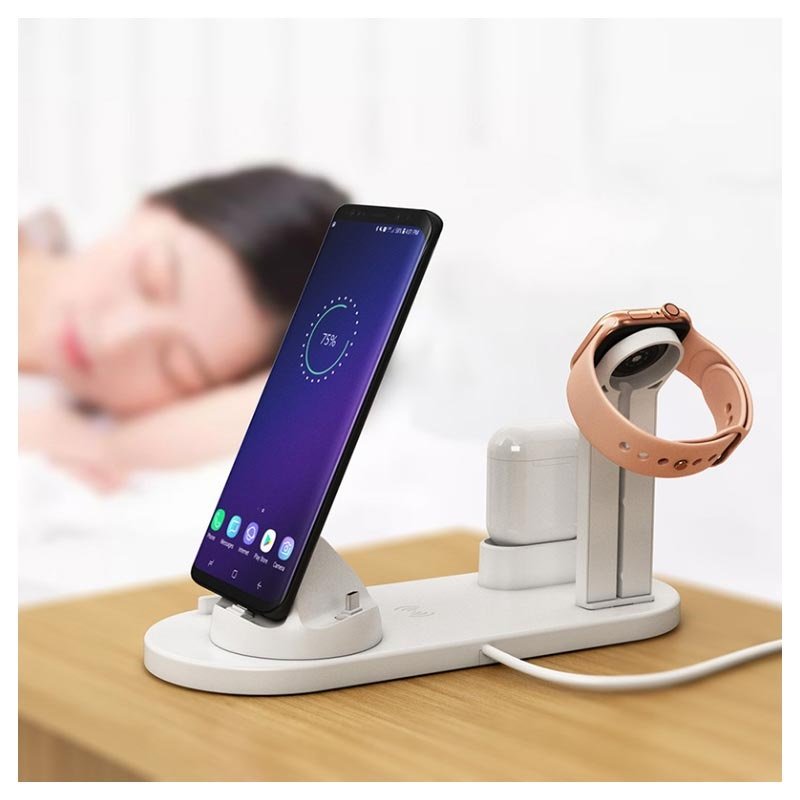 The best way to ensure your AirPods are easy to find is to dedicate a place to it. Choose a place that you frequent the most, perhaps your foyer table, bedside table or your work desk. This practice will eliminate the habit of carelessly leaving your AirPods just anywhere.
You can complement this practice by using a charging dock. Having a charging station will help you keep all your Apple devices in one place and keep them charged and ready to go. It's a win-win situation!
A Tap Away: Enlist the Find My Phone App's Help
If you are an iPhone or an iPad user, you must already be aware of the handy-dandy "Find My Phone" application they come with. Did you know you can also use this app to find your AirPods?
Before you can use this app, make sure your AirPods have been connected to the device. Here is how you can find your lost AirPods, AirPods Pro, or AirPods Max
· On your device open the Find My app
· Choose the Devices tab to access the list of connected devices
· Choose your AirPods. You should be able to find the location under the device name.
If you end up finding only one of the earbuds, then place it in the charging case and refresh the Find My app. This should help you find the location of the other earbud on the map.
You can also get your device to play an audio clip on your AirPods if they are connected. Following the same steps as mentioned earlier, select your AirPods and tap Play Sound. You can use the app on your iPod Touch and Mac as well.
These steps work only if your AirPods are connected. If they are in need of charging or out of range, then the app may display the last known location or Location Not Found.
Turn to the Clouds: Finding AirPods Using Your Computer
You can also use your computer to find the last seen location of your AirPods or AirPods Pro. Follow the steps below to get the location
· On your computer open iCloud.com/find in the browser.
· Sign into iCloud using your Apple ID.
· On the page, click All Devices, then click on your AirPods name.
· You should find your AirPods last found location under its name.
As with the Find My app, if the AirPods are out of range or need charging, you may see the location as "Offline."
Give it a Personality: Upgrade the Charging Case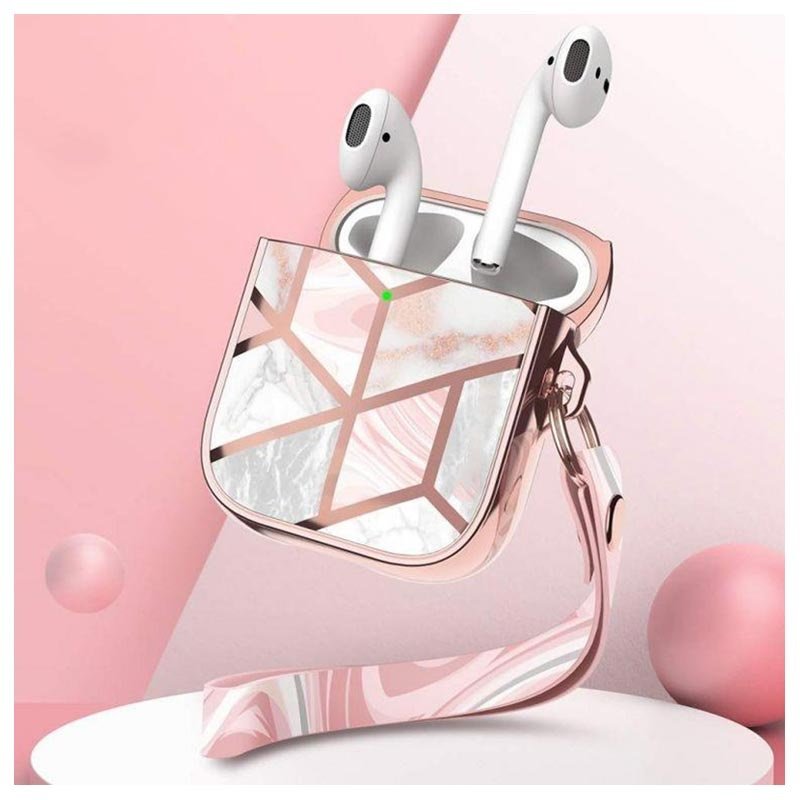 Improve the visibility of your charging case with an AirPods cover. Not only is this a great way to elevate your regular AirPods to something dazzling, this will also help you find them quicker.
You can also think of investing in an anti-theft charging case that has a keychain design or a carabiner hook that you can latch on to your bag or belt loop.
A Cure for Falling AirPods: How to Make Your AirPods Stay in Your Ear
Another problem with the AirPods is the earbuds' fit. The standard design may not give the right fit that you would want these wireless earbuds to offer. While the AirPods pro offers replaceable silicone tips, that is not the case with the older generations.
Here are some simple tips to ensure you minimise how often your AirPods fall out of your ears.
Hook Them Up: Ear Hooks to Improve Fit
If you love using your AirPods for intense workouts, getting them a pair of ear hooks could be the best gift you give yourself. Silicone earbud covers are also a great choice to improve the fit of your AirPods.
A cheaper alternative to keeping your earbuds in place is athletic tape. Though this might not look great, it can provide the necessary support to secure your earbuds regardless of your workout intensity.
A New Connection: AirPods Strap to Keep Them Together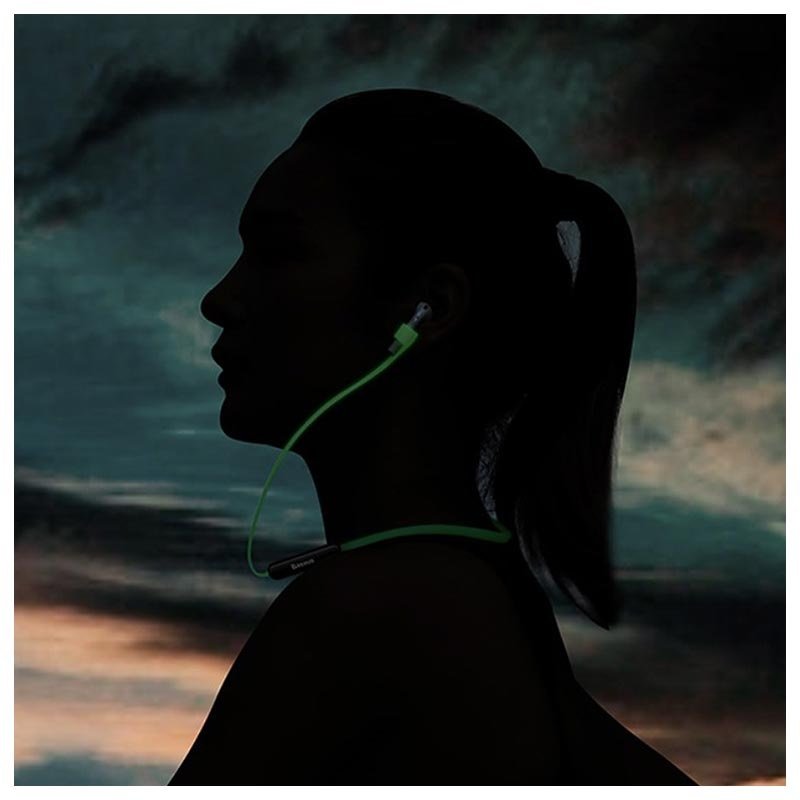 This might seem like a step back from the innovation of truly wireless, but an AirPods strap might just be the AirPods accessory you are in desperate need of. These wires slip on to the stem of your earbuds and keep them together.
These silicone connectors work much like a mitten connector keeping the pair together. While this might not be a foolproof way to not lose both earbuds, it still helps minimise dropping them.
Do-It-Yourself: Creativity to the Rescue
If you have a creative spark and the talent to go with it, you can surely DIY a unique, personalised connector for your earbuds. Or alternatively, you could try using strips of waterproof tape.
This simple trick requires dots or strips of waterproof tape, which you then apply on the inner surface of the earbuds that rest against your ears. Their raised surface gives your earbuds a bit more traction . You can return your AirPods to the charging case without the worry of extra work to remove hooks or straps.
A 30-degree Rotation to Make the AirPods Stay Put
You do not have to spend money or to figure out a DIY hack that both works and does not look bad. A popular tip for wearing the AirPods involves inserting the AirPods and twisting them by about 30-degrees to get a secure fit.
Sure, the AirPods stems sticking out of your ear canals may look a bit odd. But, hey! If it works for you and does not make you lose your favourite wireless earbuds, then why not? You could also try swapping the earbuds and wearing them upside-down.
Spick and Span: Cleaning Tips to Keep AirPods Looking as Good as New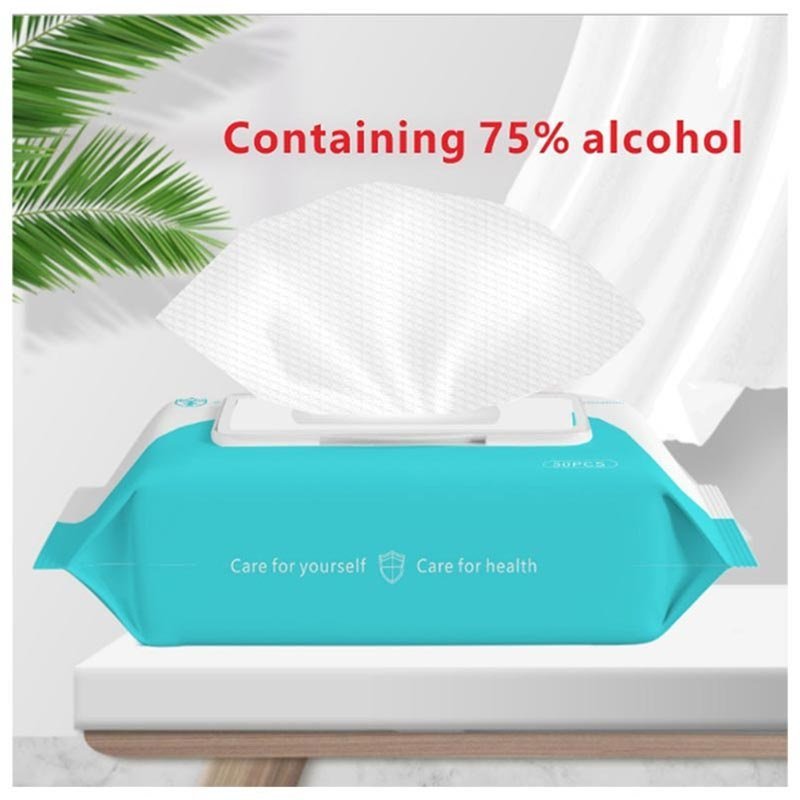 You AirPods spend quite a bit of their time inside your ear canals. They create a seal around the entry of your ears to give you a great listening experience. This also means they are exposed to the inner parts of your ears!
Here are some helpful tips to keep your AirPods clean and avoid health risks to your ears!
Apple's Recommendation: Standard Practice
Apple recommends that you use a cotton swab, a soft bristle brush and a lint free cloth to wipe your AirPods and its charging case. Use this approach for everyday cleaning without being too abrasive or forceful.
Disinfectant Wipes: Wipe Away the Germs
Wipes are a quick and easy way of keeping your earbuds clean. Choose a 70% isopropyl alcohol wipe to clean the surfaces of your AirPods. Avoid wiping the mesh and getting any liquid into any openings.
Reusable Adhesive: Remove Dirt and Grime
Reusable adhesives are a good option to remove dirt without causing damage to your gadget. Warm the adhesive by pulling and stretching it and gently press on the areas of the AirPods and its case you want to clean.
Take care not to push the adhesive too far into the earbud's mesh or the gadget's opening to avoid damaging them. Pull off the adhesive quickly after you apply it.
Sharp Objects: Use with Caution
All the gunk that gets into the mesh of your AirPods may not be easily cleaned with a cotton swab or a brush. You may need something stronger. While Apple advises against using sharp objects to clean your AirPods, it may be the only solution.
With great care, use a toothpick or similar to gently scrape out the earwax settled in the mesh and openings of the AirPods. Use a lint-free cloth to wipe off the grime as you clean. Do not push or press the toothpick too hard into any surface of your AirPods to avoid damage.
Ultraviolet Light: For Complete Sanitisation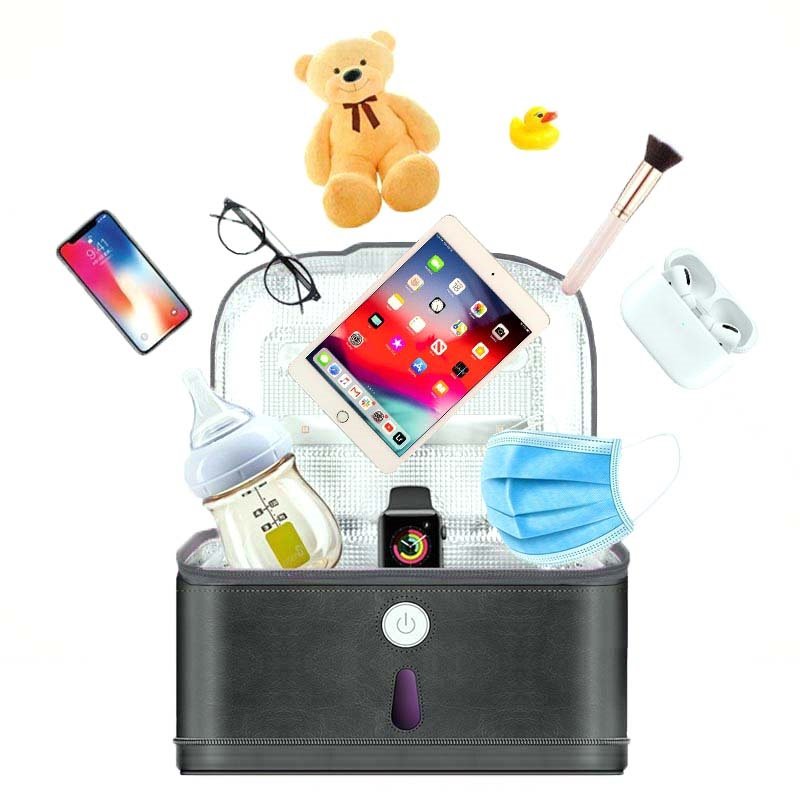 Following these general cleaning practices for your AirPods will get rid of the dirt and perhaps a few germs, but it may not be sufficient. Your AirPods are exposed to a lot whilst you travel or workout, and also whilst handling them.
Consider investing in a UV-C cleaner that will give you up to 99.9% sanitisation. The special light demolishes bacteria and viruses by penetrating their cell walls. This approach helps to eliminate all possible infection and disease-causing organisms, preventing them from affecting your health.
Some Important Cleaning and Usage Precautions
Your AirPods, like any other electronic gadget, need to be used with care, following standard practices of safety. The following are some general precautions you must take to avoid damaging your AirPods and getting the most out of them.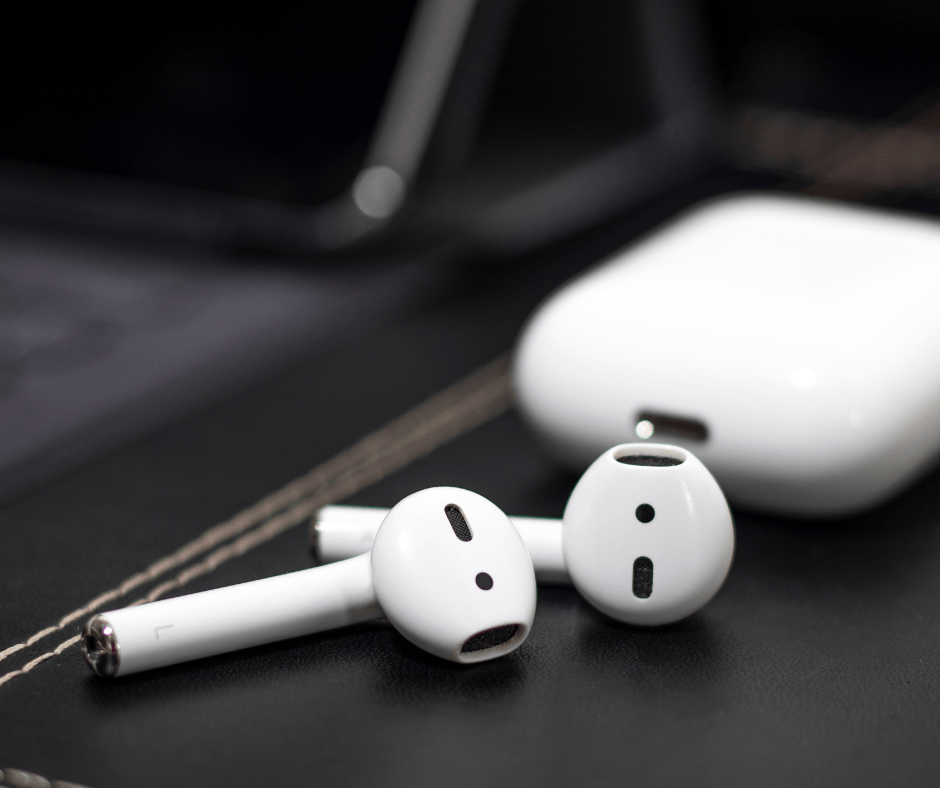 Do Not Let Them Drown
Your AirPods are not meant to be submerged in water or put under running water. While the AirPods Pro do come with waterproof certification, they, too, are not meant to be submerged in water.
If your AirPods have gotten wet, immediately wipe them with a soft, lint-free cloth and wait for them to be completely dry before using them again.
Not Too Hot, Not Too Cold
AirPods are designed to function efficiently within an ambient temperature range of 0º and 35º C (32º to 95º F). Using them in very low temperatures will result in temporary battery life shortening and the device turning off. However, in most cases your AirPods will be back in working order when returned to an ambient temperature.
On the other hand, using AirPods in very high temperatures will cause permanent shortening of battery life and potentially cause irreversible damage to your gadget.
Say No to Abrasive Materials
Apart from the methods suggested, using abrasive cleaning materials or any chemicals, such as soaps or household cleaners, will cause serious damage to your AirPods. Avoid using these kinds of chemicals when cleaning your AirPods and their charging cases.
Measures to Avoid Skin Irritation
Ensure your AirPods provide a good fit. Comfortably fitting earbuds will help you avoid skin irritation caused by rubbing and adjusting the earbuds.
Also, always clean your AirPods after exposure to any liquid, be it sweat after a workout or other substances like make-up, sunscreen or lotions. If necessary, you can use a slightly wet cloth to wipe it. Ensure you only wipe the external surfaces and not the metal mesh, nor should you allow any liquid into the openings of the gadget.
Now You Know!
We hope this post has helped you take the best care of your AirPods. With the right care and usage, you can extend the life of your favourite earbuds. Practise proper hygiene to minimise the risk of ear infections.
Want to find out more about AirPods? Or are you looking to buy a new Apple product? Get in touch with us and we will help you find the perfect match for you.