So… I decided to make a mini Iron Throne for my mobile phone. A couple of hours, loooots of swords and hot glue.
Game of Thrones fans will be thrilled with this idea, and even those of you who didn't read the books and don't watch the show will have to admit that this smartphone dock really looks amazing. If you've ever wanted a unique accessory for your device, then this Iron Throne dock is it. 😀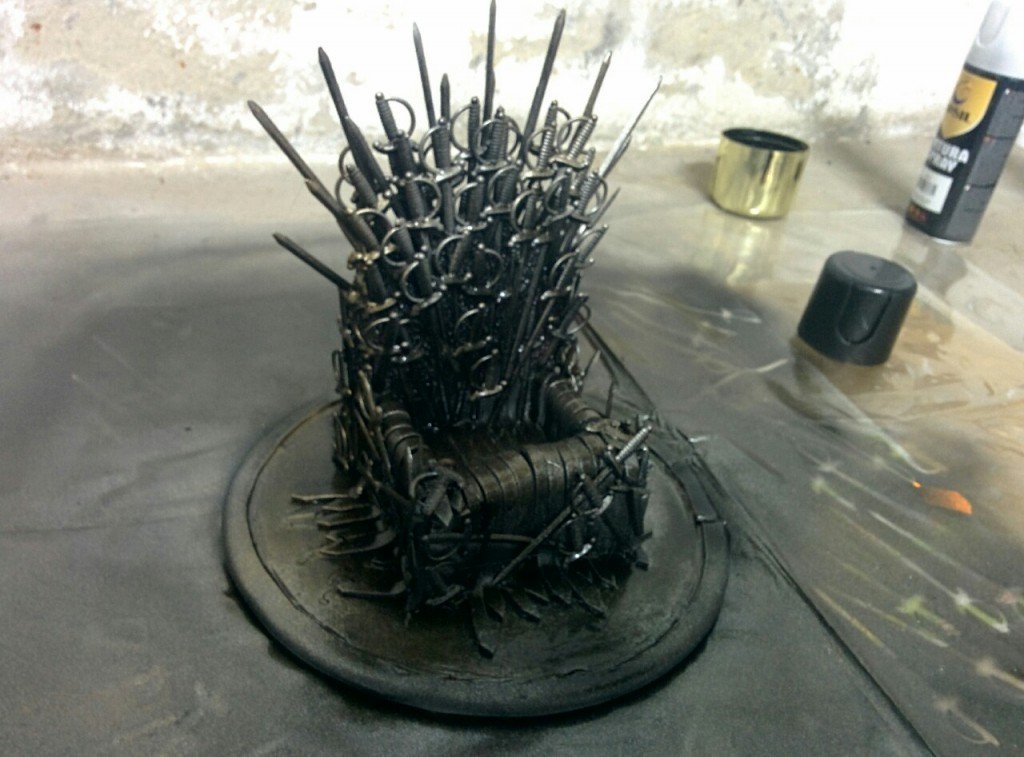 An imgur user, Tumb1r, unveiled the replica about three weeks ago and you can see from the images that nothing out of the ordinary was used in the making of the mini throne – scissors, sponges, a bunch of plastic swords and lots of glue. The final version sports exquisite details and gorgeous colours, and the seat fits the user's smartphone perfectly.
Unfortunately, you can't purchase the GoT dock, but if you have a couple of hours, you can get head over to Tumb1r's imgur page, follow his photo tutorial, get creative and try making the dock on your own. 🙂