Ever since its launch on February 27, the Meerkat app has taken iPhones worldwide by storm. The app, which allows you to stream a live video feed or a video selfie to your Twitter followers, is extremely easy to use and a lot of fun.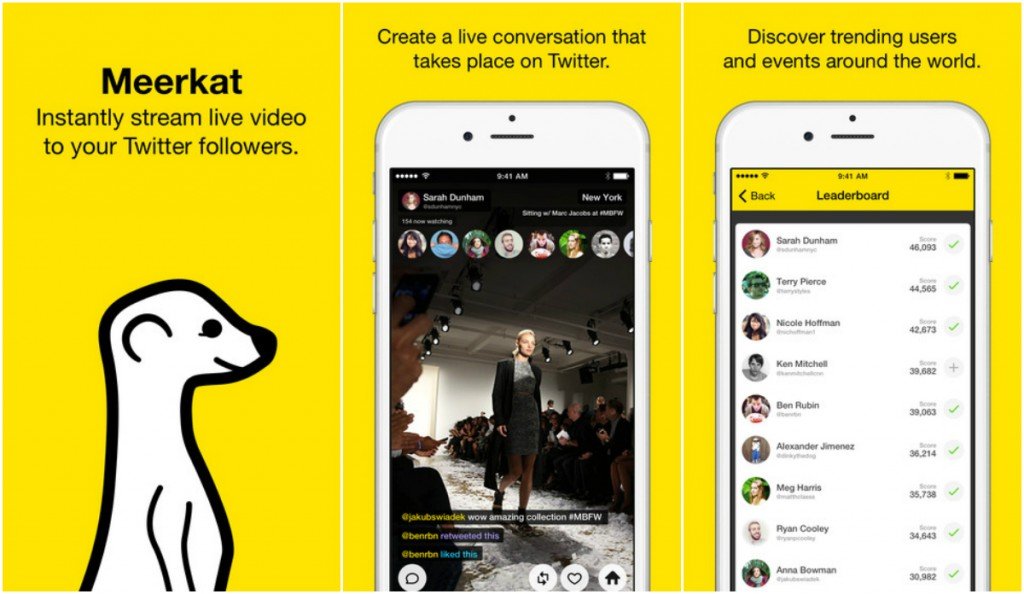 Once you start streaming a video, your followers get a message that says you are broadcasting live, and a link which leads them to your live stream. They can comment on your broadcast, and their comments are sent as Twitter @ replies. When you are done streaming, your video disappears – unless you save it to your phone.
Here are a couple of Meerkat rules, as posted on the iTunes store:
*Everything that happens on Meerkat happens on Twitter.
*Streams will be pushed to followers in real time via push notifications.
*People can only watch it live. There are no reruns.
*You can save your streams to your phone, but Meerkat will never keep them.
*Watchers can retweet any stream to their followers in real time.
*Everyone can watch on web.
*Be kind.
Meerkat works on iPhone, iPad and iPod Touch, and requires iOS 8 and higher. It is also optimized for iPhone 4 and higher. You can learn more about it right here. 🙂