While there's no shortage of iPad cases on the market, this one might be the coolest we've seen so far. So, if you own an iPad Air or are planning to purchase the new iPad Air 2, then take a look at this new iPad speaker case that's been recently launched on Kickstarter – Amp.
Amp transforms your iPad Air 2 or iPad Air with an integrated low profile hi-fidelity stereo Bluetooth speaker solution. Amp creates rich room-filling audio wherever you go and is the first premium wireless iPad Air case of its kind.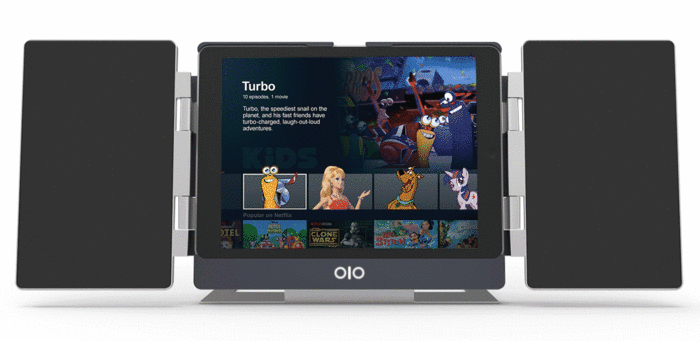 Amp addresses the iPad's biggest weakness – its sound – and creates theatre-like acoustics, all the while keeping your iPad safe inside an aluminium chassis. The ultra-thin resin fiber honeycomb acoustic panels expand like wings around your device, creating a large stereo field, and fill your room with sound at double the volume of most Bluetooth speakers.
The speaker system connects to your iPad wirelessly via Bluetooth, and the 2,000mAh Li-Ion battery should last you for about 7 hours of playback time per charge. When you close the panels, Amp turns off automatically, and the stand at the bottom can display your screen at multiple viewing angles.
If you find this speaker case interesting, head over to Amp's official Kickstarter page, where you can learn more about it or pledge an help make this project a reality. 🙂