The past week was all about Mobile World Congress in Barcelona. During this event, several new mobile phones were presented, but when it comes to tablets – unfortunately nothing so special happened. We were familiar with many new tablets and some manufacturers are choosing to launch new models later this year.
However, this does not mean that there was nothing interesting to say. First of all, it is clear that tablets follow the trend of smaller and cheaper models. Mostly Android tablets were introduced, but. Windows 8 tablets were also present.
Samsung
We knew one thing for sure when it comes to Samsung: at MWC 2013, the Korean manufacturer would present its latest 8-inch Galaxy Note 8.0. It is an 8-inch tablet that comes with the familiar S-Pen stylus . Furthermore, the tablet comes with a resolution of 1,280 by 800 pixels, a 1.6GHz quad-core processor, 2GB of RAM, two cameras, a microUSB 2.0 port and the operating system Android 4.1  Jellybean.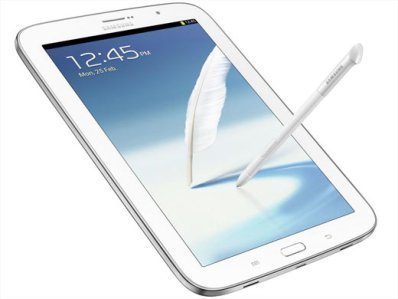 Lenovo
Lenovo tablets may seem not that significant, but the company wants to change this in the coming year. Lenovo comes this year with three new tablets. The 10.1-inch model is called IdeaTab S6000 and runs on Android 4.2 Jelly Bean. The 7-inch IdeaTab A3000 runs on Android 4.2 Jelly Bean and features a quad core processor. The budget model is the IdeaTab A1000, which features a 7-inch display, Android 4.1 Jelly Bean and a dual-core processor.
ASUS
Everybody was expecting that ASUS would come with new models of Transformer Pad, but unfortunately these tablets were not shown. The Taiwanese manufacturer instead presented 7-inch FonePad tablet with 3G module and GSM mode. In addition, ASUS surprised many by presenting the high-end PadFone infinity. This model features a Full HD resolution (both tablet and smartphone) and runs on Android 4.2 Jelly Bean. Also ASUS showed the new 10.1 inch Smart Pad MeMO tablet with Andorid 4.1 Jelly Bean and Tegra 3 processor.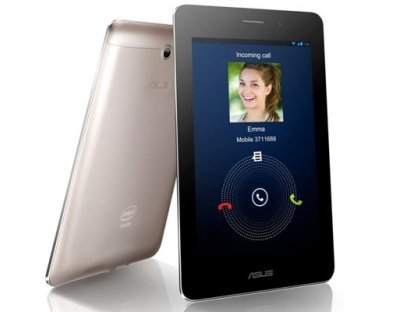 Sony
At MWC 2013, we knew that Sony would seize the opportunity to present the high-end Xperia Tablet Z to the European public. Most attention was therefore paid to this model with a Full HD display, a quad-core processor and Android 4.1 Jellybean.
HP
HP was also present at MWC 2013 and everybody expected to encounter mostly Windows 8 Convertible and Hybrid tablets. HP, however, had a surprise in the form of the HP Slate 7, a 7-inch Android tablet. This model is primarily targeted at consumers who buy tablet for the first time.