During HTC's press conference in London, the company showed off their upcoming flagship phone, the HTC One.
The rumoured HTC One was shown for the first time at the press conference on Tuesday afternoon.  Specifications are definitely amazing! The screen is a 4.7 inch with 1080p resolution, giving your phone 468 pixels per inch. The dimensions are 137.4 x 68.2 x 9.3 mm and it weighs 143 grams. Inside the phone is, among other things, a quad-core Snapdragon 600 at 1.7 GHz and 2 GB memory.  Operating system is Android Jellybean with new HTC Sense and HTC Wink Feed. This time, HTC focuses on camera (introducing new "Ultra Pixel" technology) and sound in the HTC One, so this would be at the forefront of Ones advanced features. Other cool features of the phone are the Sense Voice, Boom Sound, HTC Sense 5, HTC Wink, SenseTV and HTC Zoe.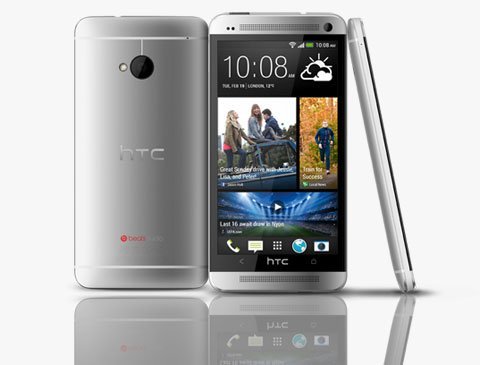 Sense Voice makes the sound becomes clearer when talking on the phone. Boom Sound from Beats Audio ensures that the music sounds heavier and better from the handset speaker. SenseTV will use the built-in infrared port to control your TV.  HTC Sense 5 is the latest upgrade of the HTC interface. Now you will be able to automatically feed that updates directly on your phone's home screen. The feed is automatically updated with news and updates from up to 1400 different news, entertainment and sports sources. Zoe is HTC's own camera feature that allows you to remove unwanted elements from the image. In addition, Zoe provides you the opportunity to create a 3-second video clip of high-resolution images.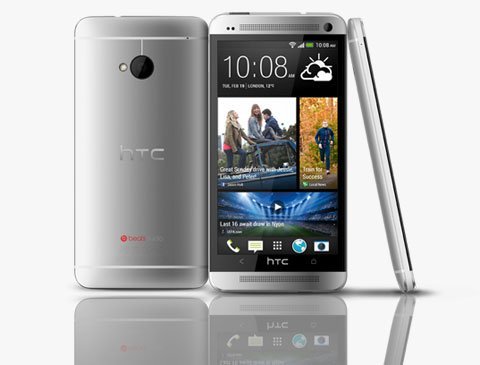 Specifications:
Weight: 143 grams
Dimensions: 137.4 x 68.2 x 9.3 mm
OS: Android 4.1.2
Camera: 4 MP (Ultra Pixel), HDR, Led flash, 2.1 MP front camera
Memory: 32 and 64 GB, no support for memory card
Battery: 2300 mAh
Display: 4.7 inch full HD screen, Gorilla Glass, resolution of 1080 x 1920 pixels
Hardware: Qualcomm Snapdragon 600, Quad Core Krait 300 @ 1.7 GHz, 2 GB RAM
You can pre-book your HTC One today. The launch takes place in March, and we will update you with more information about HTC One and, of course, about corresponding HTC One accessories.
So keep a close eye on MyTrendyPhone.co.uk!