Google announces new Nexus 7 with higher resolution and faster processor
Google has announced a new version of its Nexus 7 tablet. The new tablet has a screen resolution of 1920×1200 pixels and will be available for $ 229 from late July in America.
The tablet is again made by Asus and is just a bit smaller than the old one: it is 6mm narrower, 2mm thinner and 50 grams lighter. The tablet also features stereo speakers on the back a 5 mega-pixel camera.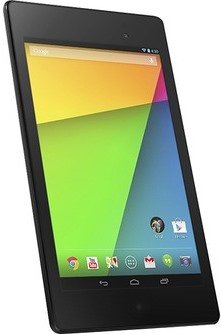 For this 7-inch tablet, Google and Asus have chosen the Qualcomm Snapdragon S4 processor, 1.5 GHz, coupled with 2GB RAM. The new Nexus 7 is significantly upgraded on a technical level over the previous model. However, in spite of the more powerful hardware, Google claims that the battery duration is improved compared to the first Nexus 7. When playing video, the tablet is supposed to last nine hours and if you use it for web browsing and e-reading, battery life is said to be up to ten hours of life.
Google Nexus 7 comes with both 16GB and 32GB model for 229 / 269 dollars respectively. There will also be 4G LTE version of the 32GB model, which will cost $ 349.

Google launches ChromeCast dongle for streaming to TV
Google has also announced a cheap competitor to Apple TV – a dongle device named Chrome Cast, a cheap dongle that let you send multimedia from your smartphone or tablet to a TV. The dongle is connected to the HDMI port on your TV and allows users to stream music from smartphones, tablets and computers. Approximately 5-inches long dongle costs only $35.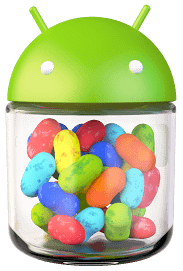 Android Jelly Bean 4.3 Officially Introduced
Nexus 7 is the first tablet with Android 4.3, the latest version of the Jelly Bean mobile operating system from Google. It was announced simultaneously with the tablet and will come out on July 30 in America. Android 4.3 is not a major update but does have some new features.
Game developers will be pleased with the support for Open GL ES 3.0, which offers many new 3D graphics capabilities. You can expect better games with better graphics. Android 4.3 will also support Bluetooth Smart, also called "Bluetooth Low Energy". In Android 4.3 users can also set applications and content restrictions. This is especially useful for parents who let their children use the tablet.