After the success of the original Samsung Galaxy Alpha, the South Korean giant seems to have decided to add more members to the Alpha family – the Galaxy Alpha A5, A3, and A7. All three phones will arrive with weaker specs than found in their older sibling, but with aluminium bodies, which means that Samsung is obviously putting more effort into the design than features.
From Mexico come live (although unofficial) photos of the A5 and A3, you can check them out below.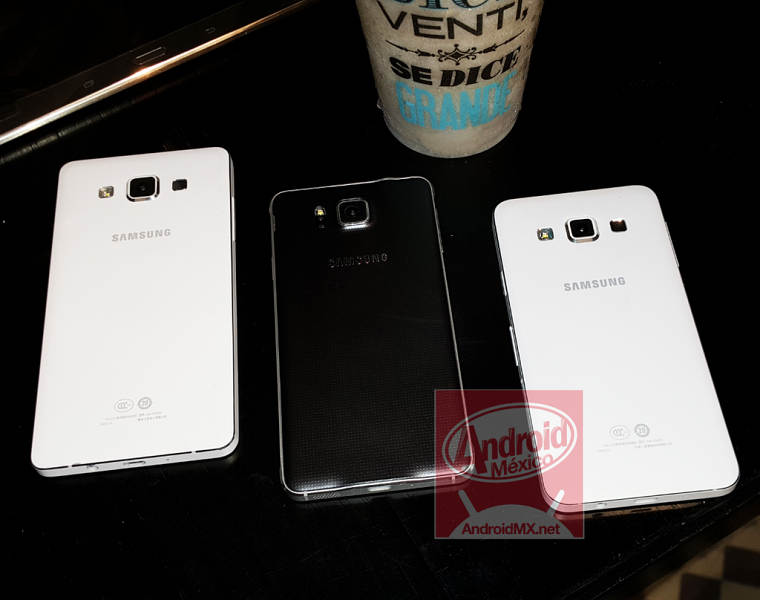 The Galaxy Alpha A5 comes with a nanoSIM car slot, as well as a microSD slot. This phone should sport a 5" Super AMOLED screen, with a resolution of 1280 x 720 pixels, a Snapdragon processor (400 or 410), and a 13-megapixel camera. Rumour has it that it will cost about $400 – $450 (roughly £250 – £300).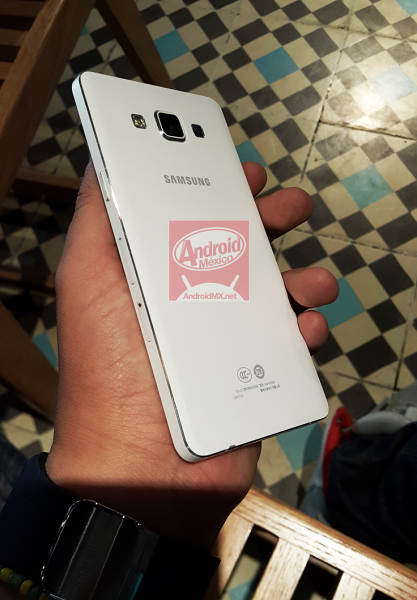 The Galaxy Alpha A3 will cost a bit less – around $350 – $400 (£200 – £250), and will come with a 4.52" QHD Super AMOLED display, a Snapdragon 410 processor, an 8-megapixel rear camera, plus a 5-megapixel front-facing one.
The Galaxy Alpha A7 is sadly not in the photos, but we know that it should be the best out of the three new handsets, though still not as good as the original Alpha.
What do you think about these phones? Are you looking forward to them?