Plantronics, a well-known manufacturer of mobile accessories of exceptional quality, has announced a new Bluetooth Headset – M100, an ultra-thin, lightweight Bluetooth headset that includes advanced technology to deliver clear and natural sound. According to Plantronics, this 8 mm thin headset is to be the thinnest headset on the market. They also claim that the M100 delivers excellent sound using two microphones, wind noise cancellation and Digital Signal Processing (DSP).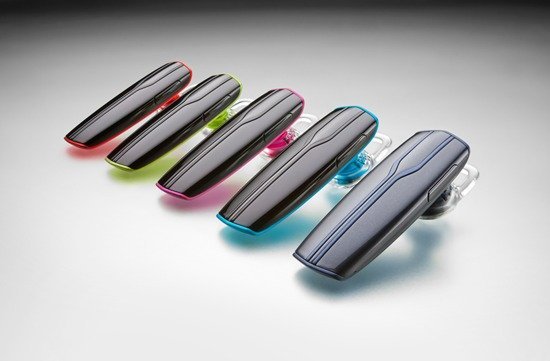 The Bluetooth headset weighs only 9 grams, making it comfortable for extended use. A new feature for iPhone users enables monitoring of battery status with a battery meter.
When it comes to a noisy environment, Plantronics M100 Bluetooth headset adjusts automatically to the environment, so users are always hands-free and able to focus on the tasks ahead.
According to the company, Plantronics M100 bluetooth headset is very easy to install and use, and includes practical voice instructions for the remaining talk-time, low battery, mute and connection status. The battery provides up to six hours of talk time and 10 days stand-by.
Plantronics M100 is available in several colours, including: Glow Green, Electric Blue Sparkle Pink.