Samsung is set to hold its IFA event on September 3, when the company will unveil its next flagship device, the Samsung Galaxy Note 4. The company's already released a couple of teaser videos so far, and now we have another one titled "Ready to Note" that focuses, once again, on the S Pen.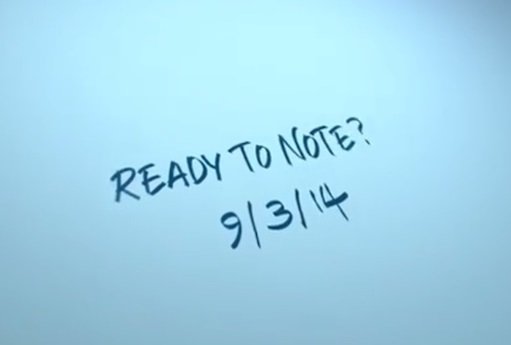 The last video was completely focused on the joys of handwriting, whereas this new one showcases more of the S Pen's features, as well as its integration into Samsung's TouchWiz UI.
The Galaxy Note 4 is rumoured to come with a 5.7in QHD display, and either a 2.5GHz Snapdragon 805 or an Exynos 5 Octa processor. Other alleged specs include 3GB or 4GB of RAM, 32GB of expandable storage, Android 4.4.4 KitKat, and a 16-megapixel rear camera.
There's less than two weeks until Samsung's event, so we don't have to wait long to find out everything there is to know about the Galaxy Note 4. In the meantime, you can check out Samsung's video below. 🙂