Sony Ericsson Xperia X10 Mini Pro is a highly affordable mobile phone with almost all of the fascinating functions of the expensive mobile phone models. No other phone than Sony Ericsson can offer that much as far as music is concerned – it supports music formats like MP3, AAC, AAC, WMA, WAV. Sony Ericsson Xperia X10 Mini Pro runs on Qualcomm MSM7227, 600 MHz processor with Android OS 1.6.
Its compact size and weight (120 grams) makes it a perfect piece of mobile accessories. The size of this smartphone is 90 x 52 x 17 mm. Sony Ericsson Xperia X10 Mini Pro has cool features such as 2.55 inch TFT capacitive touchscreen that provides excellent display with a resolution of 240 x 320 pixels, 5 megapixel camera with autofocus and the Geotag feature.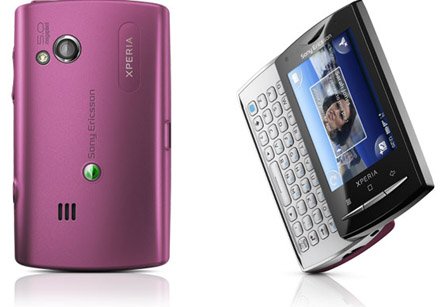 Other impressive features of Sony Ericsson XPERIA x10 Mini Pro are: Keyboard (QWERTY), Wi-Fi connection for Internet access, touch screen, 128MB internal memory, expandable up to 16GB of SD memory card. It also gives the user a access to various social networking site Twitter, Facebook, etc. Last but not the least, it also has the accelerometer sensor. With XPERIA X10 mini pro, you can quickly and easily send messages. The Sony Ericsson Times Cape gathers all communication with a person in one place. Facebook Updates, Twitter, SMS and missed calls – all brought together in chronological order so that you do not need to open a lot of machinery to see what's going on.
The following Sony Ericsson X10 Mini Pro Accessories are recommended:
1. Sony Ericsson X10 Mini Pro Cases – IDC 22
Sony Ericsson Xperia X10 Mini Pro Case – 22 IDC enables you to keep your mobile phone in his hand in a stylish leather mobile case or wear it around your wrist in a matching wrist strap.
2. Sony Ericsson X10 Mini Pro Headset MH700
Sony Ericsson Xperia X10 Pro Mini Headset MH700 is powered by the mobile battery. You can never miss a call with this great headset. Handsfree function is always available – when listening to music so you can respond quickly and easily when you receive a call. Weight 27.0 gr.