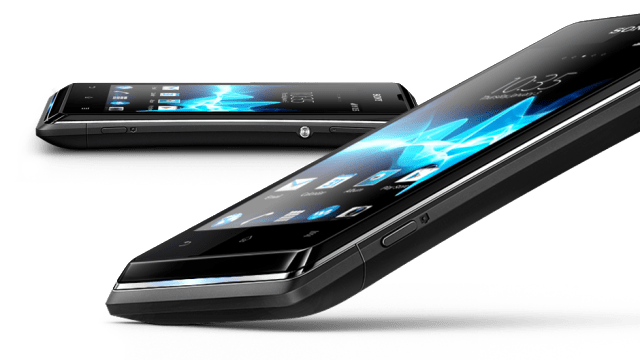 Earlier this year, Sony showed up Xperia Tipo Dual, a cheaper phone with dual SIM card. Now Sony announces a new model with the same concept: Sony Xperia E Dual. Just like Tipo Dual, this unit has slots for two SIM cards. Users will be able to easily switch between SIM cards. Xperia E is also announced, which is an identical phone, but with a single slot for a SIM card.
New Xperia E is slightly larger than Tipo – the device has a 3.5 inch TFT display (320 x 480 pixels) and a weight of 115.7 grams. Under the hood of the Xperia E spins a Qualcomm Snapdragon MSM7227A processor with a clock speed of 1GHZ and 512 megabytes of working memory. The phone battery has a capacity of 1500mAh (6 hours and 12 minutes of GSM talk time). It will come with 4GB of internal storage (750MB free for apps and 2GB free for media) and a microSD memory card slot.
Both Xperia E and Xperia E dual weigh 115.7 grams and have dimensions of 113.5 x 61.8 x 11.0 mm. Both models are equipped with the main camera of 3.2 megapixels, support for DLNA, HD Voice and Walkman xLOUD technology for "optimum sound quality". The operating system is Android, and the version in question is 4.1 – also known as Jellybean.
Sony says the Xperia E will be released in the first quarter of 2013 and will be available in black, white or pink; and on the other hand, the Xperia E dual will come in black and gold colours. At present, there are no data on the suggested retail price, but the Xperia E is expected to be a cheaper model.
While we wait for new and cheaper models of Sony phones and accessories, check out our existing Sony accessories. MyTrendyPhone offers the widest range of accessories for Xperia S, Xperia T, Xperia U, and many other popular models.