Black Friday has come and gone, and we hope you used it well and managed to get every gadget, gizmo, and accessory you wanted. However, if you didn't, do not lose hope just yet, for today's Cyber Monday! That's right, one of the biggest online shopping days of the year is here and, once again, you have the chance to save up on various bits and pieces of tech on our shop. Interested? Here's how you can do exactly that.
This Monday, All You Need Is a Code and Some Free Time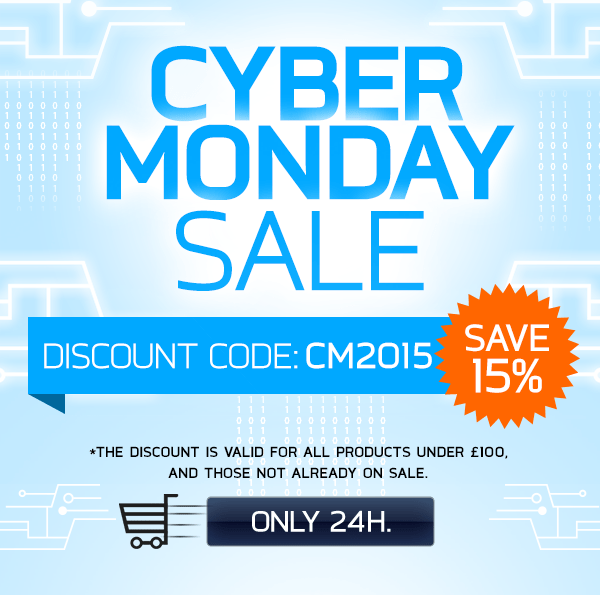 The first step you need to take in order to start shopping is to – you guessed it – head over to our website. After that, feel free to browse through our products as long as you need to until you stumble upon something you just love and you wish was in your possession. Then, place the article in your basket, type in the code CM2015 into the correct field, and voilà! You get your fabulous 15% discount. Bear in mind, though, that this special code works only for products that cost less than £100 and that are not already on sale. In case you can't trigger the discount, make sure to check the price of your accessory or gadget first. 🙂
You've got all the information you need in order to purchase an item on MyTrendyPhone at a reduced price, so don't let us distract you any further from your shopping spree! Remember, there's no time to waste – the discount is valid only until midnight.
Happy shopping!