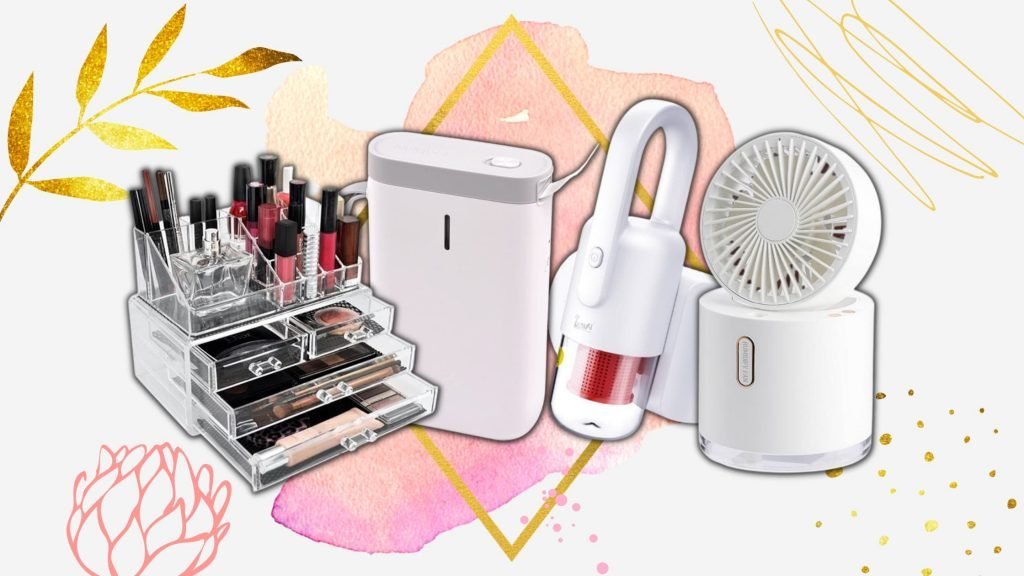 With the arrival of March, the cleaning and hygiene products are emerging for the spring cleaning month. Cleaning your homes or workspaces gets much easier when you have the right tools for the job. And no matter how many times a year you have organised your entire home, there are always items in desperate need of organisation.
Before putting the spring cleaning tips and tricks into action, we highly recommend you check out our top picks of gadgets and accessories.
Let us get started by helping you make the right choices!
Gadgets for a Spick and Span Home
Cleaning is incomplete without the help of handy gadgets like a vacuum cleaner. These are our top picks for this dirt and dust remover.
Handheld Wireless Anti-Mite Vacuum Cleaner, Spring Clean Anywhere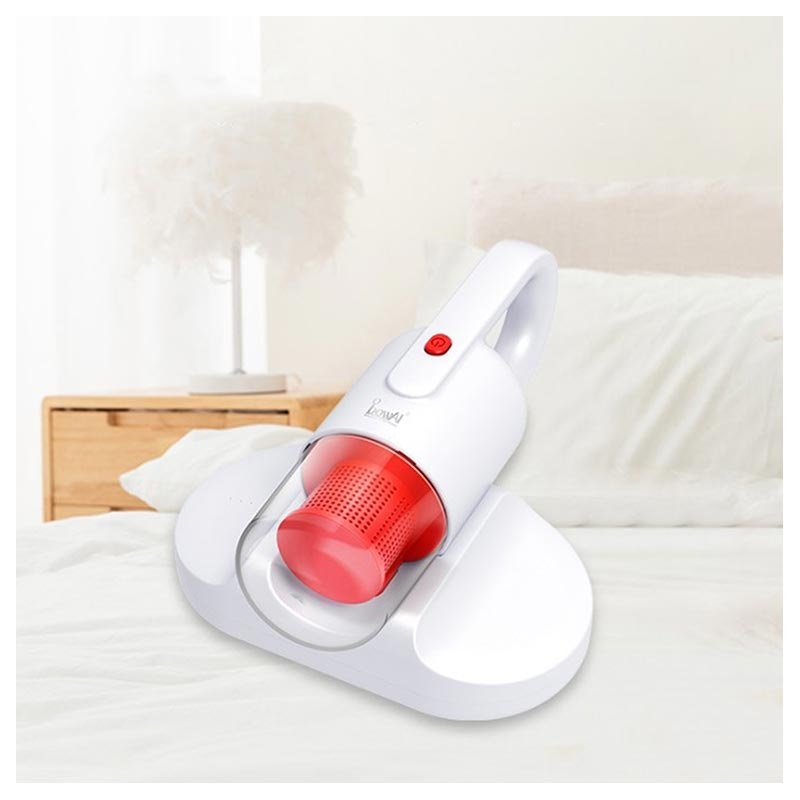 The handheld wireless anti-mite vacuum cleaner with HEPA filter OBX2S is a great and practical choice for small households. This handheld cleaner also allows you to freshen up your mattresses and sofas, as well as other furniture.
The vacuum cleaner comes with a built-in HEPA filter to improve the quality of your environment. With its dual-frequency beating vibration, you also get rid of dust mites that might be sneaking around your home.
Tick off your spring cleaning checklist with these features:
This gadget comes with a 3600mAh rechargeable battery for cordless cleaning anywhere and anytime.
Its powerful 5500Pa suction remains well below 85dB noise levels for comfortable cleaning.
With a built-in dry HEPA filter and transparent dust box, experience fine filtration cleaning.
Its 24cm wide suction head and 10,000 times per minute vibration clean up small particles, dust, and mites.
BowAI 3-in-1 Smart Robot Vacuum Cleaner, An Intelligent Cleaning Solution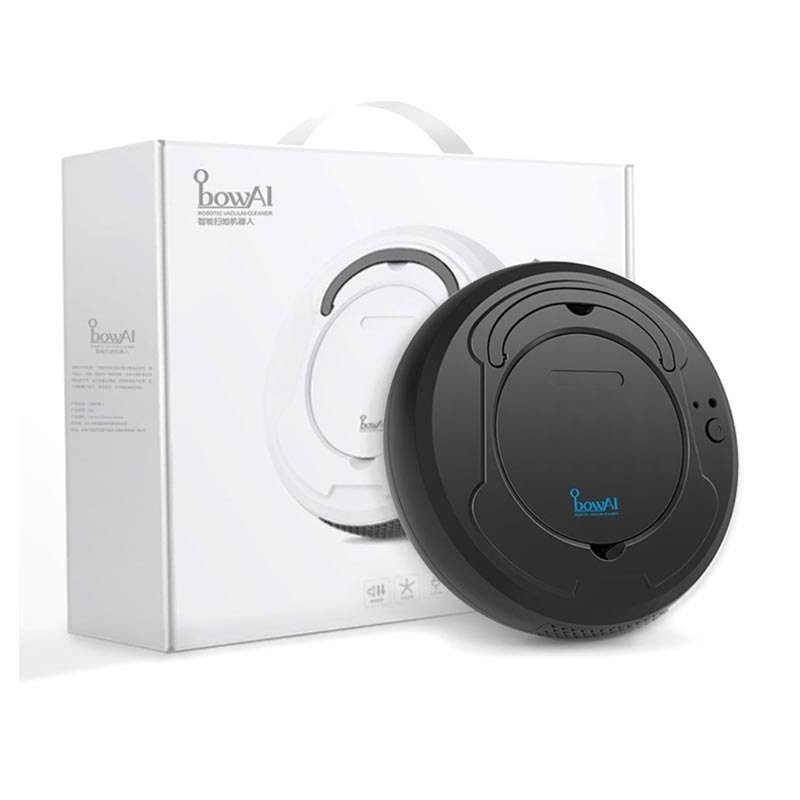 Get yourself some extra "me" time with the BowAI 3-in-1 smart robot vacuum cleaner this spring. This clever gadget can clean most surface areas like hardwood and carpets without raising the noise levels in your home.
This robotic cleaner comes with a super-efficient double filter system and a powerful vacuum to keep you carefree. Additionally, it is also capable of mopping your floors without making them slippery. Get your floor cleaning all done with the push of a button.
Tick off your spring cleaning checklist with these features:
The BowAI vacuum has a slim body with a height of 6.8cm which allows it to reach under furniture and other hard-to-reach places.
With a simple push of a button, clean dust and rubbish, such as melon rinds, snack debris, dust, hair, or sawdust without even moving.
On a single charge, this robot vacuum can clean about 150 square metres , or run for about 160 minutes.
It has a dust box capacity of 400ml and a suction power of 1200Pa which works under a 65dB noise level.
Cleaning Supplies for the Modern Worlds
When you think of cleaning products you might think of detergents you put in your washing machine, or the broom in your utility closet. Our picks of electronic gadgets will level up your cleaning game with their ease of use.
HomeSafety Multifunctional UV Steriliser Lamp, Disinfection Made Easy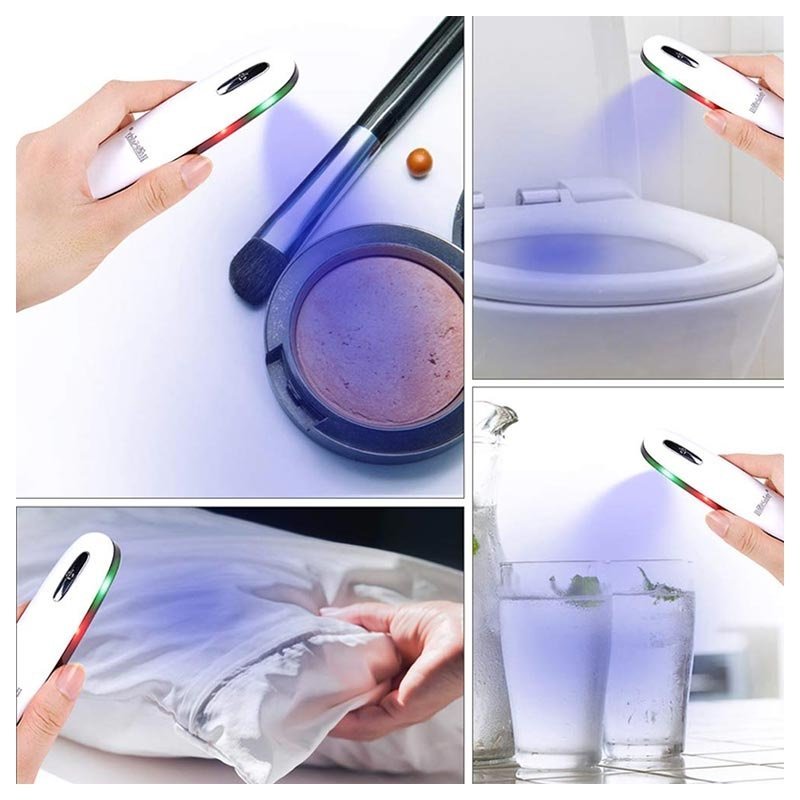 Get rid of invisible viruses and bacteria from the most used surfaces in your home with the HomeSafety multifunctional mini portable UV steriliser lamp. Its portable and lightweight design allows you to carry it with you wherever you go.
The device works with a rechargeable battery which offers up to 200 minutes of use. Its two UV LED lights allow it to cover a sterilising range of about 120 degrees. Prop it up in your hallway to kill up to 99.9% of germs in your face mask and other everyday use accessories.
Tick off your spring cleaning checklist with these features:
This mini-UV steriliser lamp is a must-have to kill off germs from shared and regularly used items to minimise the risk of diseases and infections.
The portable design accompanied with a rechargeable battery makes it perfect for travelling and on-the-go disinfection.
Thanks to its two UV LED lights, it can cover about 120 degrees of sterilisation.
It can eliminate up to 99.9% of germs, bacteria, and viruses for a safer environment for everyone.
Baseus CRDLQ-B01 Wireless Electric Polisher, For Shiny, Clean Surfaces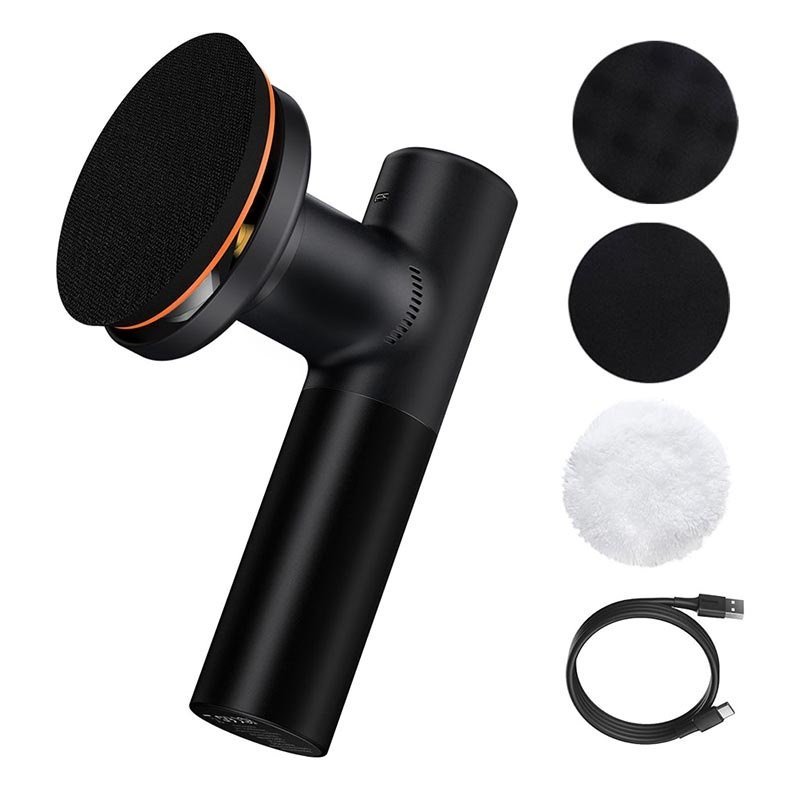 Need to polish your car, or get your floor sparkling, do it with the Baseus CRDLQ-B01 wireless electric polisher. This handheld polisher is easy to use and is not at all bulky. And with a 4000mAh built-in rechargeable battery you can forget about tangled cables.
The polisher comes with three attachable heads for the perfect finish. Easily attach the heads with its Velcro installation system. Get the professional cleaning finish once you have cleaned your countertops and floors with this handy gadget.
Tick off your spring cleaning checklist with these features:
The Baseus wireless electric polisher has an eccentric rotation head that ensures smooth polishing without damaging the paint.
The easy Velcro installation system allows you to switch between different polishing heads without any problems.
It comes with three types of polishing pads; Waffle foam pad, Flat foam pad, and Wool pad for a professional finish.
It is made of aluminium alloy and polycarbonate for good durability and handling.
Accessories to Spring into Organisation
A messy dresser or closet is a no-no when it is time for spring house cleaning. These organisation accessories will create a neat look while keeping all your favourite items within reach.
Desktop Cosmetic Makeup Storage Box, Doll Up with Ease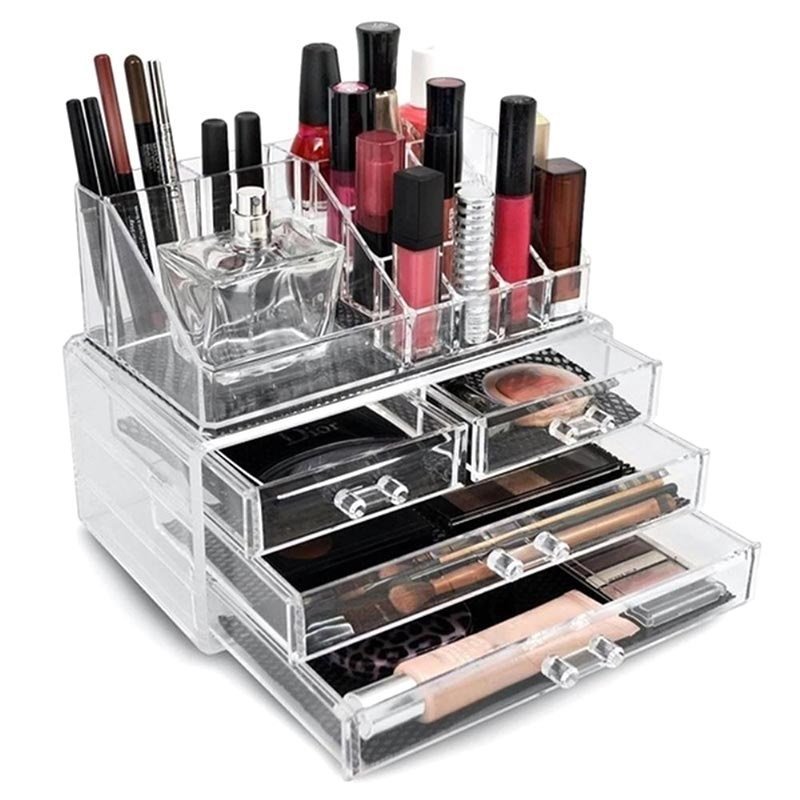 Forget about scavenging through drawers and bags when you need to get ready, with the desktop cosmetic makeup storage box. This clear organiser allows you to easily see all your makeup products and keeps them sorted for ease of use.
The organiser features four levels of storage with holders and drawer combinations. You do not have to limit its use just to makeup either. This is a great choice for categorising small items like jewellery or even arts and crafts supplies.
Tick off your spring cleaning checklist with these features:
Keep your dresser or workspace organised with this storage box.
The polystyrene box measures 24cm x 15cm x 18.6cm creating a compact storage solution.
It comes with holders on top and a set of four drawers to hold a variety of small items like makeup, jewellery, craft supplies and more.
Its clear design keeps everything visible and helps you keep your surfaces clutter-free.
Heavy-Duty Wall Mounting Mesh Basket Rack, Vertical Storage Solution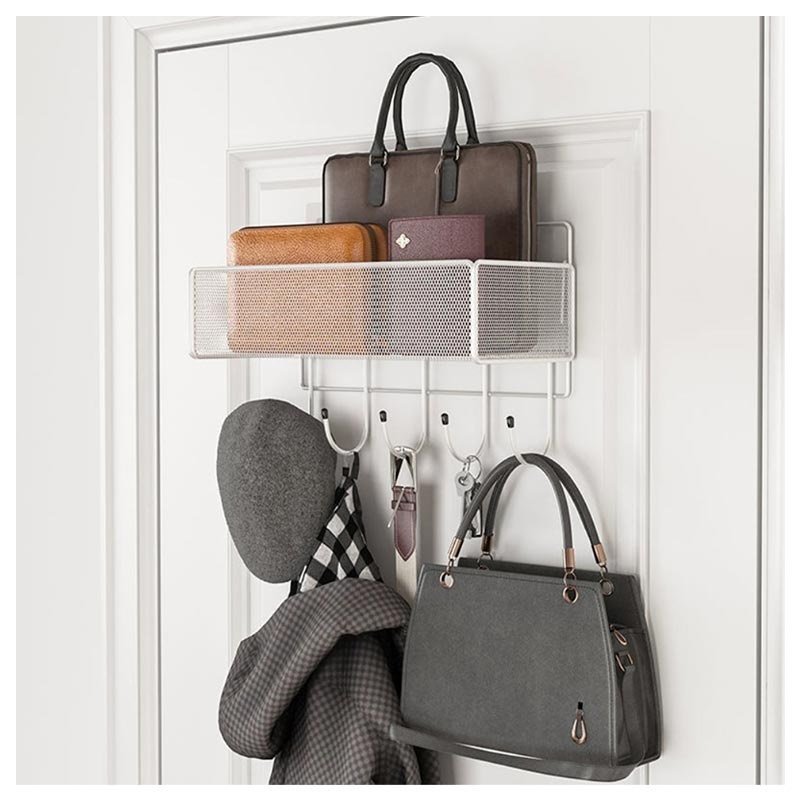 With the Heavy-Duty wall mounting mesh basket rack, make use of all the vertical space that normally goes to waste. You can easily use this storage accessory on doors and walls to create instant storage for a range of items.
You can place it behind your front door to create a hallway organiser and coat rack. The key hooks extend their usefulness to a variety of spaces. It is perfect for kitchens, bathrooms, or even your garage. With this durable storage, make more space for everything else.
Tick off your spring cleaning checklist with these features:
The wall mounting mesh rack measures 36.8cm x 15.2cm x 22.5cm and is suitable for most spaces.
It comes with a mesh rack and five key hooks allowing for a multifunctional storage solution.
It is made from carbon steel with a modern finish to seamlessly blend in with any interior.
It is easy to install and is perfect for using up vertical space to create more storage in small homes.
Organisation Tools for Busy Spaces
Once you get into deep cleaning, you will realise workspaces and gaming rooms need organisation too. These handy organisation accessories will bring an end to the chaos of these busy areas.
Classified A4 Telescopic File Organiser, Condense Your Papers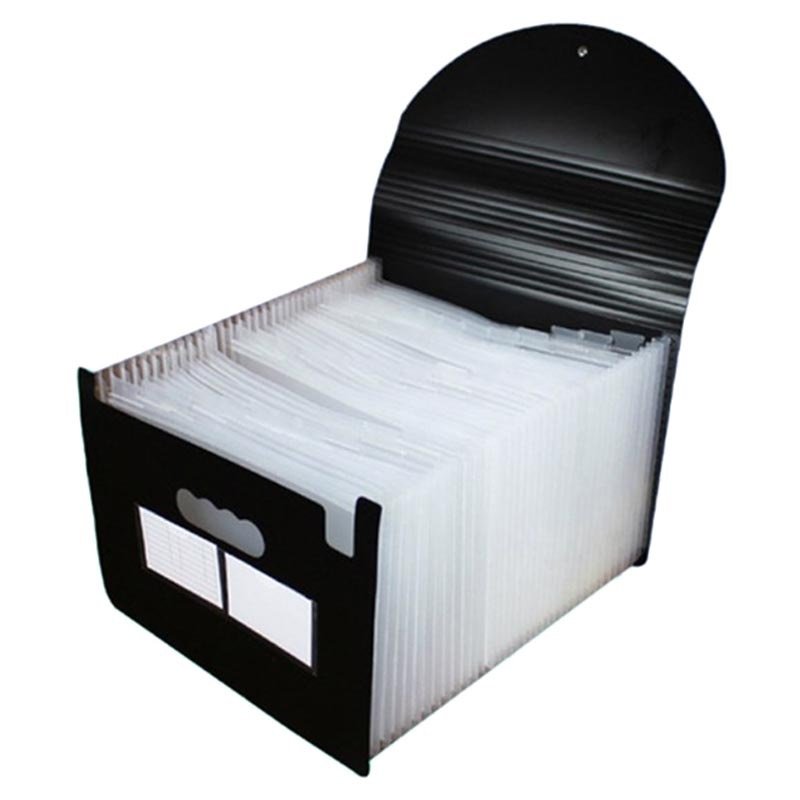 Keep your most important papers neatly organised and stored with the Classified A4 telescopic file organiser. Its multi-pocket design with tabs will help you categorise all your documents and papers with labels.
The telescopic design allows you to extend the folder when you are looking for your papers. It comes in variants with 13, 24, or 36 pockets to meet the needs of every home or office. You can also get creative and use it for storing craft projects, photos, and much more.
Tick off your spring cleaning checklist with these features:
This file organiser features a binder to close it, which keeps all your documents securely in place when moving.
The tabs on the pockets allow you to label each pocket for better categorisation and improve ease of use.
The plastic material makes it a durable accessory for work, home, and school.
Its heat-resistant construction enhances its durability.
Game Accessories Organiser JYS-NS199, Game-On Mess-free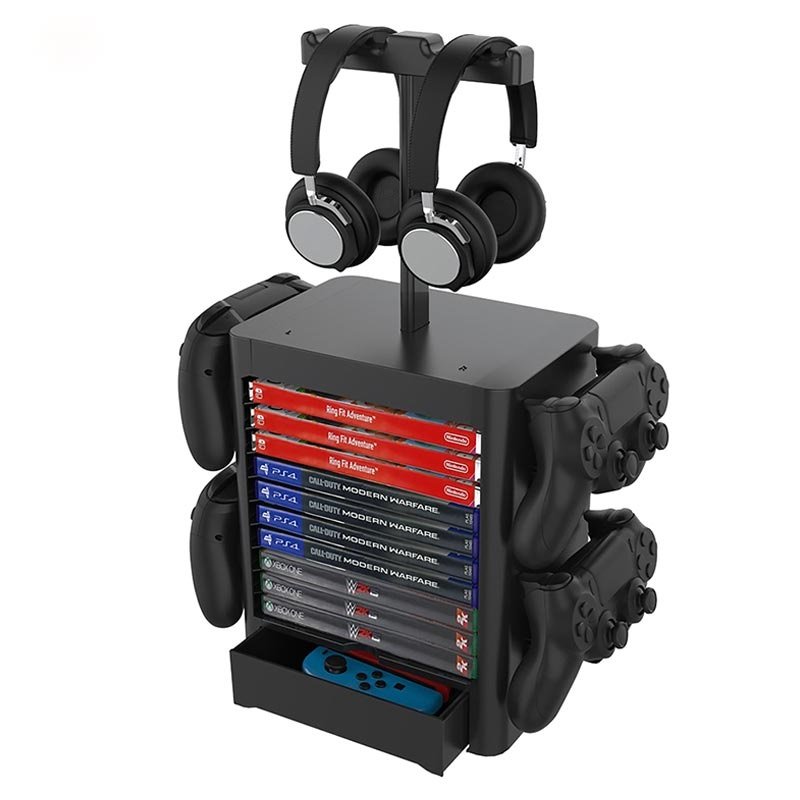 An avid gamer must have the game accessories organiser with headphones stand in their gaming space. This organisation accessory has a clever design to keep all your gaming must-haves all in one place.
The tower design of the organiser allows you to stack your game CDs, allowing you to easily identify them without having to remove them. It also features a drawer at the bottom to hold smaller gaming gadgets or other gaming accessories.
Tick off your spring cleaning checklist with these features:
The JYS-NS199 storage tower features a headphones stand on top for easy accessibility.
The sides of this organiser come with four support handles that allow storage of game controllers and other accessories.
The tower design makes it easy to view the title of the CDs stored within them.
This storage accessory is a perfect companion for PS5, PS4, Xbox Series X, Xbox One, or Nintendo Switch.
Gadgets to Stay Cool and Composed
We think these bonus gadgets will improve your cleaning experience. With these gadgets cleaning your spaces will be more fun and cooler.
NiiMbot Mini Portable Wireless Thermal Label Printer, Tagged and Organised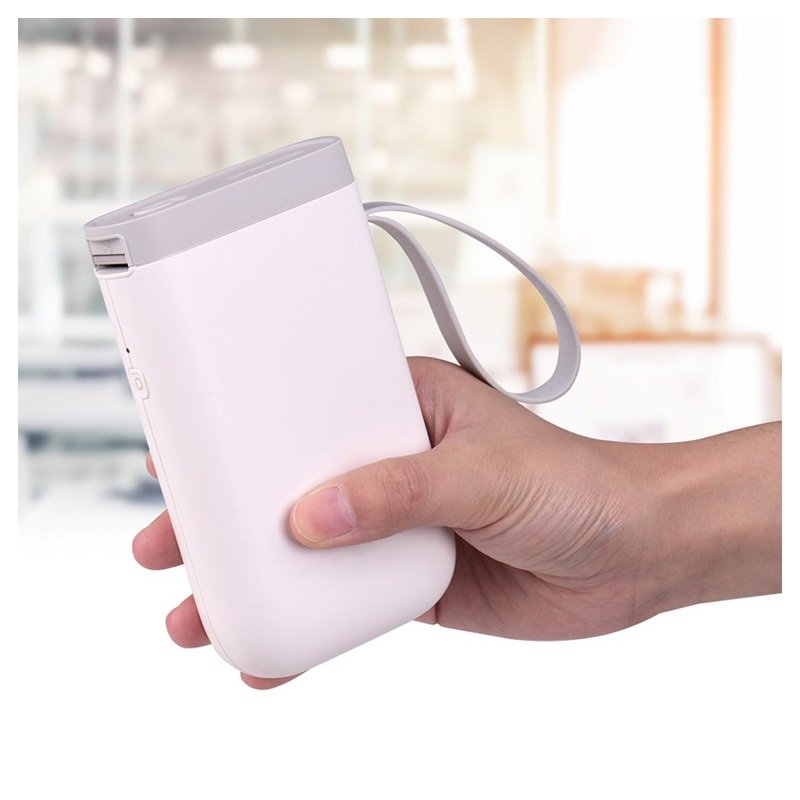 If you need to label jars in your kitchen cabinet or your children's toy boxes, the NiiMbot mini portable wireless thermal label printer will come in handy. Thanks to its thermal label paper, you will never have to worry about running out of toner or ink.
Labelling is one of the spring cleaning organising tips that we highly recommend. This gadget connects via Bluetooth version 4.0 with Android and iOS devices. Download the corresponding app and you can start printing.
Tick off your spring cleaning checklist with these features:
Its slim and lightweight design makes it highly portable and suitable for work, school, or home,
The thermal printing technology negates the need for additional purchases and keeps things simple.
It comes with a 1200mAh rechargeable battery with a working time of up to 4 hours and a standby time of 100 days.
You can improve your efficiency with its built-in batch function to print similar labels by entering the number of prints
D27 2 Generation Foldable Fan with Humidifier, Reduce Allergies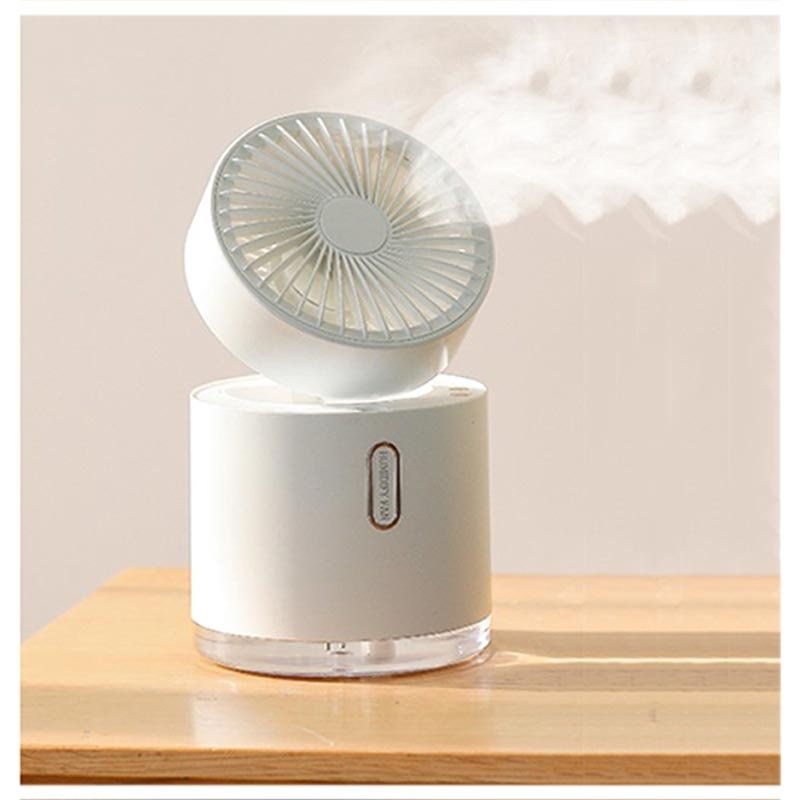 Spring also brings with it a host of allergies for some people, and sometimes all that cleaning still allows it to happen. With the D27 2 generation foldable fan with humidifier, keep the air cool and humidified to reduce allergy symptoms.
The vertically adjustable five-blade fan will keep you cool while you are busy organising your digital spaces. When you need to moisten up the air, simply push a button to get a mist spraying. You can also connect it to your power bank or laptop to extend its battery life.
Tick off your spring cleaning checklist with these features:
This portable fan comes with a rechargeable 4000mAh battery allowing you to use it wherever you want.
With its 3 fan speeds and vertically adjustable fan head, enjoy a perfect breeze indoors or outdoors.
Its small size and portable design make it easy to store and use in any space.
You can start the humidifier with a push of a button.
Tips For Spring Cleaning Your Home
We want to equip you with some useful tips for spring cleaning your house too!
Say No to Clutter
Decluttering is an important first step to get started with your spring cleaning. For an environmentally friendly approach, try to recycle, upcycle, or donate items. Store away items that do not have any purpose in the Spring, and throw away things that no longer serve their purpose if they cannot be put to any other use.
An All-Purpose Cleaner
Store-bought cleaners are great. But a little DIY can also get most cleaning jobs done around your house. You also get peace of mind knowing what is in your cleaner.
We recommend always keeping the following ingredients handy to whip up a cleaner when needed:
Dish soap
Baking soda
White vinegar
Hydrogen peroxide
Rubbing alcohol
Salt
Lemon
You can find a perfect recipe online that uses these ingredients.
Don't Forget About Your Walls and Windows
When cleaning it is easy to focus on vacuuming and dusting of floors and storage units. But walls and windows are also things you need to clean.
Dampen a microfibre cloth with hot water and just wipe your walls and windows to get rid of dust. Wash window screens by removing them and allowing them to air dry before reinstalling.
Fear Not Your Kitchens and Bathrooms
Kitchens and bathrooms are the devils that you do not want to deal with when spring cleaning your house. However, deep cleaning them is necessary and important for your health as well.
The basic cleaning involves wiping and cleaning all areas in these rooms. Remember that your stainless steel appliances need gentle cleaners to avoid damaging them. Make sure you throw away all items that are past their use-by date and replace your shower curtains to avoid nasty mould.
Sparkling Clean is a Spring Dream
Equipped with the right tools and information, spring cleaning no longer has to be a daunting task. Once you have done your organisation and cleaning, make sure to reward yourself.A Bluetooth speaker in the shower to relax those muscles or a mini-projector to kickback and lose the fatigue out on your lawn, we have them all. Get in touch with us to find more useful tips, products, and many more gadgets to make life easier!