Armband is that tiny, little piece of mobile accessories that will allow your smartphone follow you everywhere, on every step you take.
You always want to have your smartphone with you, but do not know how to wear it? If you cannot give up a running or a fantastic bike ride and you do not want to separate yourself from your favourite gadget even for a second, you will need to buy a good armband for your smartphone. If you want your phone to follow you at all times, this is the perfect solution.
Armbands can be used during different physical activities, because they are very comfortable and stable even during the running. They offer free access to the smartphone, which can be controlled through the thin plastic film that covers and protects the touch screen of the phone.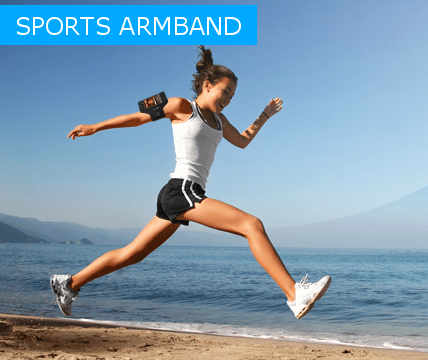 Almost all armband models are water and sweat resistant, and at the same time they can be washed by hand, which is very important. The armband protects your smartphone and provides access to the phone controls, while minimizing the bulk on your arm, offering perfect fit.
If you're looking for a sports armband, visit www.MyTrendyPhone.co.uk! We offer armbands for iPhone and iPod, Samsung, Nokia and for many other brands. Discover all the benefits of an armband by a simple click!