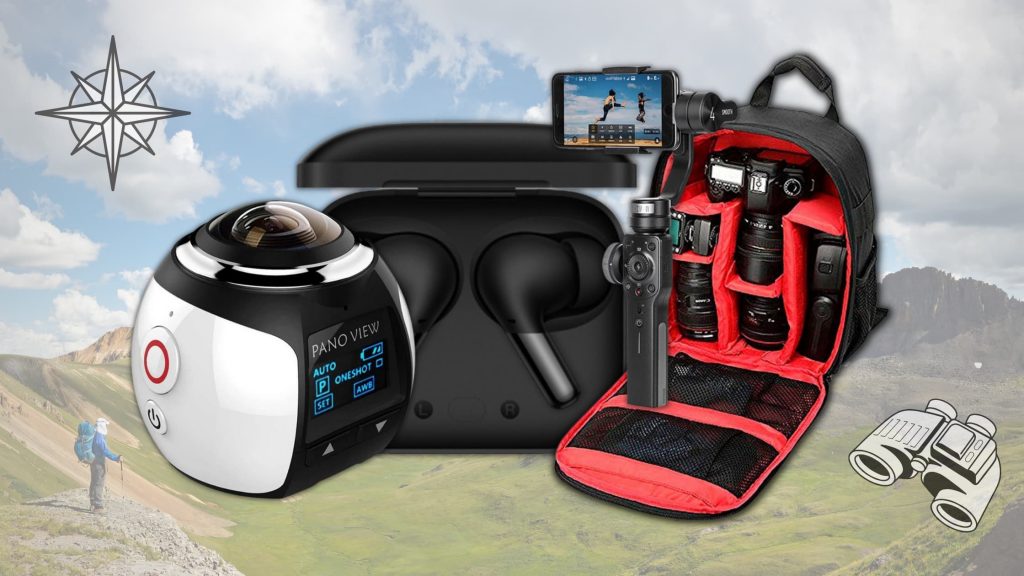 When you think of outdoor accessories, a bottle opener, fire lighters, or sleeping bags are probably the first things that come to your mind. But outdoor camping gear is not the only category out there.
From stylish activity trackers with stainless-steel straps to wireless headphones, digital gadgets are an outdoor gear category that serve many purposes. The new age of outdoor gear incorporates the latest technology to enhance your experience with its convenience and practicality. For example, a solar-powered Bluetooth speaker makes swimming in the lakes more fun!
In this post, we have curated our top favourite outdoor accessories for the UK. So, let us jump right into it!
Cool Outdoor Gadgets to Capture the World
Explore the skies and underwater environments with these amazing camera gadgets. Make the most of your outdoor activities with their brilliant features.
Outdoor 360-degree Camera XDV360 for Panoramic Videos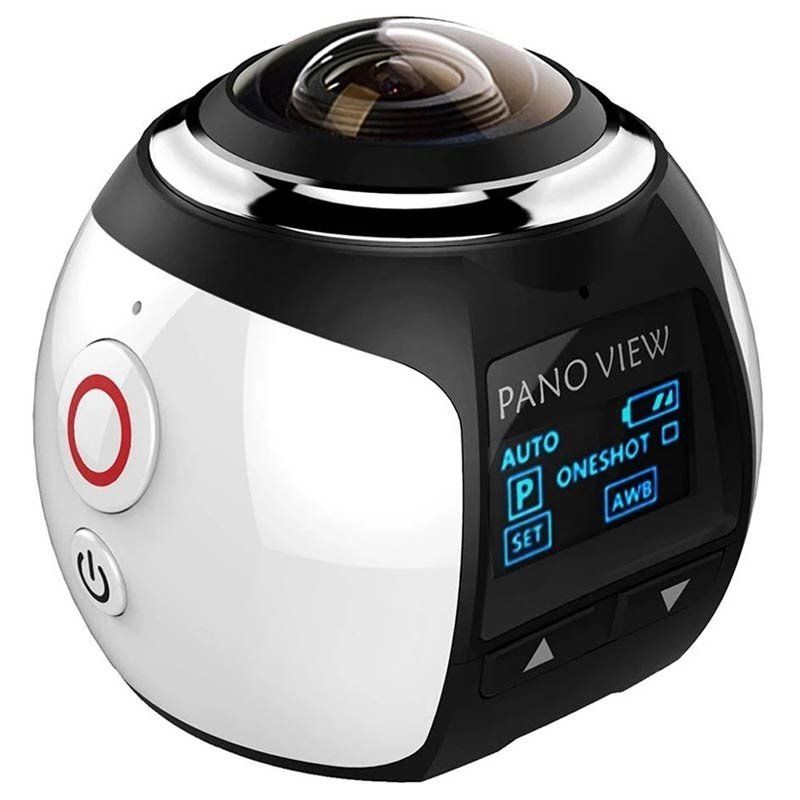 Capture a panoramic view of your camping site or outdoor event with the Outdoor 360-degree camera XDV360. Its 8MP camera allows you to capture high-resolution panoramic video and photos for a camping trip.
You can also record 2448p video at 30 frames per second and 720p slow-motion video at four times the framerate with the XDV360. It has an IPX8 water-resistant rating and comes with a waterproof case, perfect for underwater snaps.
Explore the great outdoors with these features:
This outdoor camera comes with a built-in rechargeable 1200mAh battery that gives you 1.5 hours of battery life.
Use the XDV360 application available on both iOS and Android to unlock additional controls.
The XDV360 also comes with an accessories kit that enhances your photography and videography experience.
It comes with a dedicated memory card slot that supports MicroSD cards of up to 64GB.
Lansenxi LF606 Foldable FPV Drone for a Bird's Eye View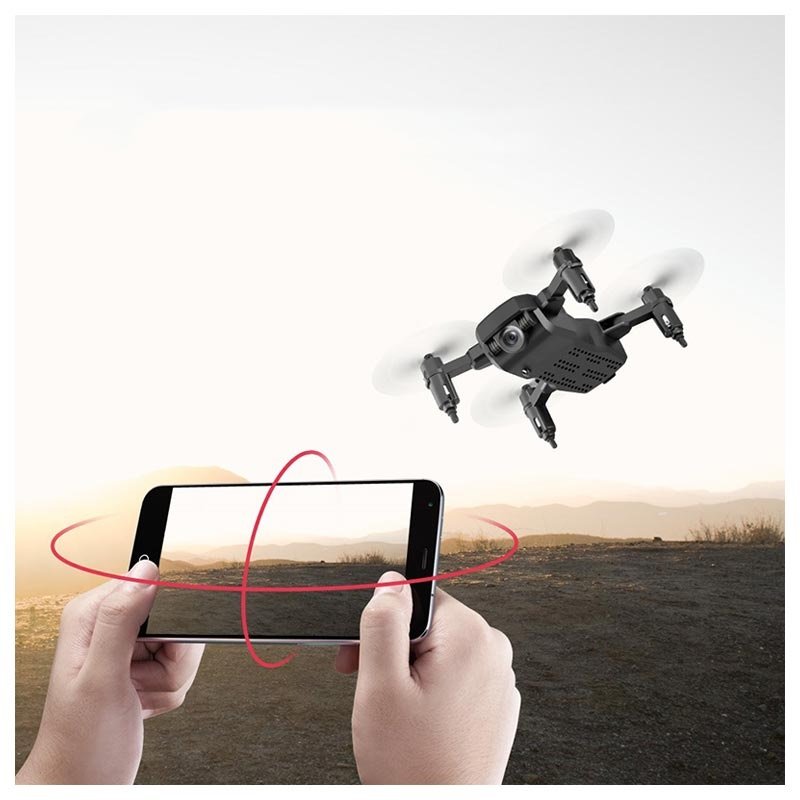 Race through the skies with the Lansenxi LF606 foldable FPV drone. This drone offers three speeds: 3m/s (11km/h), 6m/s (22km/h), and 9m/s (32km/h) for a thrilling experience. And thanks to its 6-axis gyroscope and altitude hold mode, you get an ultra-stable flight.
The drone features a 4K HD wide-angle camera which allows you to capture some amazing aerial photos and videos. You can use the included remote control or use your smartphone to navigate the drone. The drone can be easily folded to make it compact for storage.
Explore the great outdoors with these features:
For a more realistic viewing experience, you can use VR glasses and enjoy an immersive experience on your smartphone.
Enjoy flying the drone with its variety of modes including 360-degree 3D flips, automatic take-off & landing, headless mode, one-key auto-return, and trajectory flight.
The LF606 drone offers three flying speeds thanks to its 716 brushed motors.
This drone is a must-have for outdoor events and parties to create memorable moments.
Best Outdoor Photography Gear and Accessories
Having the right equipment and accessories for your camera is important. These camera gear accessories will help you take brilliant shots and stay organised.
Zhiyun Smooth 4 3-axis Smartphone Gimbal for Steady Videos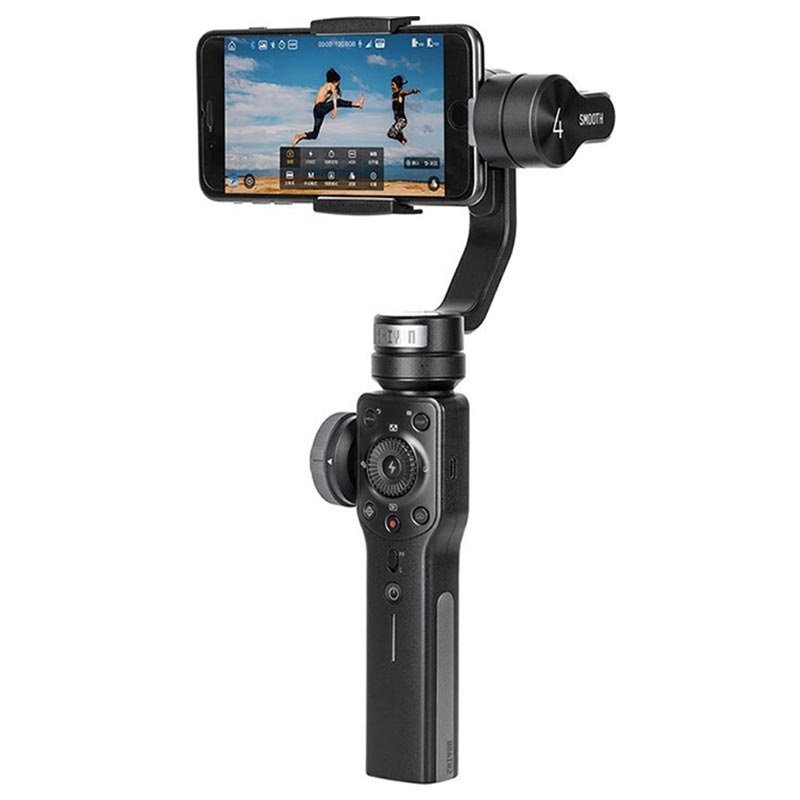 The Zhiyun Smooth 4 3-axis smartphone gimbal will help you achieve high-quality results by stabilising your smartphone. The gimbal supports Bluetooth connectivity which is compatible with most iOS and Android smartphones.
Its high-capacity battery and the integrated control panel make it easy to shoot great videos. Forget the balancing act with its 3-axis system that delivers professional results. It also comes with a tripod which allows a wider range of applications.
Explore the great outdoors with these features:
The Zhiyun Smooth 4 supports object tracking, timelapse, dolly zoom, and more.
Its 4000mAh rechargeable battery gives you up to 12 hours of use.
Its adjustable clamps hold your smartphone securely in place without causing any damage.
Download the accompanying app on your iOS or Android smartphone and enjoy stable Bluetooth connectivity.
Premium Outdoor DSLR Camera Backpack to Stay Organised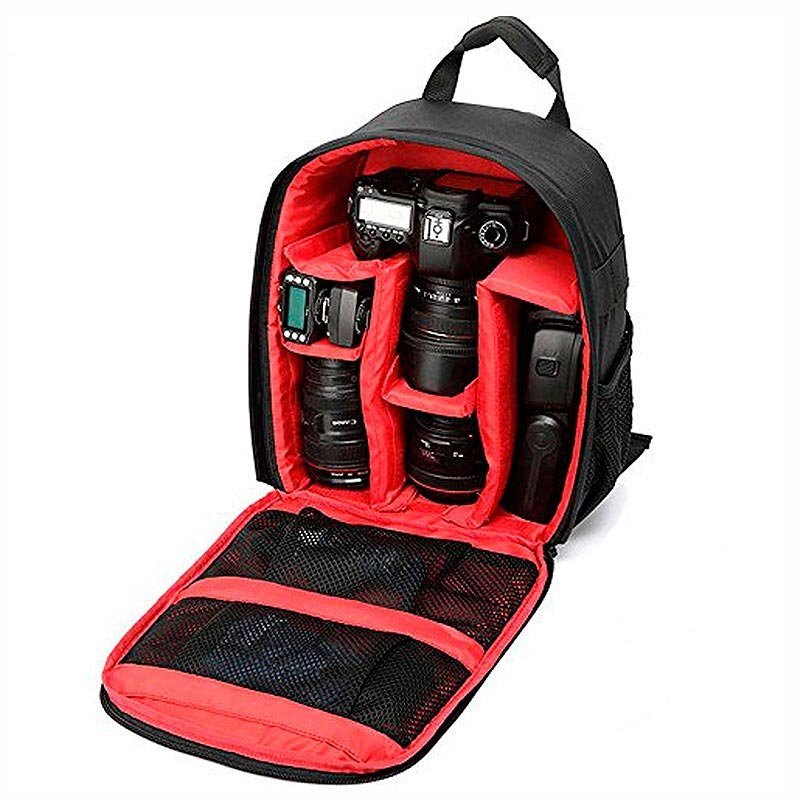 The premium outdoor DSLR camera backpack is necessary camping gear for any outdoor photographer. The backpack is made from breathable, padded material and features a padded shoulder harness so you can wear it comfortably.
The backpack comes with compartments to store all your camera equipment safely and securely and even has a pocket for a tablet. In addition to the adjustable dividers, it also features side mesh compartments and a nylon grip handle.
Explore the great outdoors with these features:
This premium backpack is waterproof and keeps your camera gear and accessories safe from everyday damage.
The padded compartments can be adjusted as per your storage requirements.
The breathable material and padded shoulder straps make this backpack comfortable to wear.
The backpack's minimalist and practical design is perfect for everyone.
Best Outdoor Accessories for Trekking and Camping
Rain jackets and mosquito repellent are necessary items for outdoor activities. In addition to these items, we also recommend the following gadgets to enhance your outdoor experiences.
Kodenor Aluminium Alloy Adjustable Trekking Pole for Hikers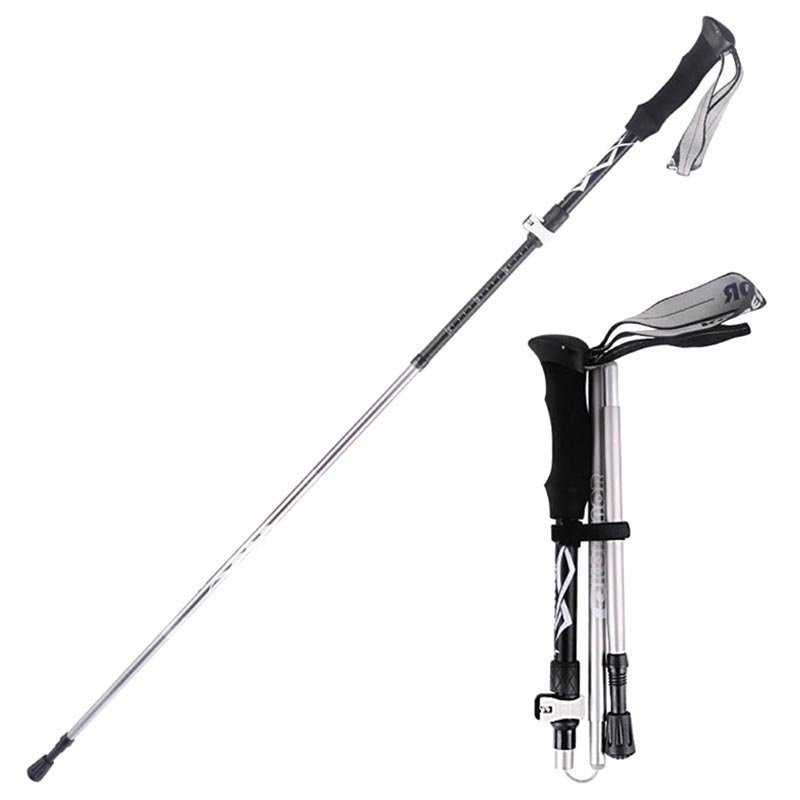 Move up and down your trekking trail with confidence with the Kodenor aluminium alloy adjustable trekking pole. The pole has a telescopic length between 34cm and 125cm making it easy to use for people of all heights.
The advanced outer lock ensures the reliable operation of the trekking pole. It also features a high-density EVA foam handle which offers a comfortable grip. Use this trekking pole along with good-quality hiking boots for a pleasant experience.
Explore the great outdoors with these features:
The trekking pole comes with adjustable hand straps that make them convenient to use.
The stick is made from 7075 aviation aluminium alloy with a tungsten steel tip for a lightweight and durable design.
You can easily fold the stick and store it in your backpack with the provided carrying bag.
Its advanced locking system and adjustable length allow you to safely use the pole without worry.
V8 Pro Portable Bluetooth Speaker for Dancing Around the Bonfire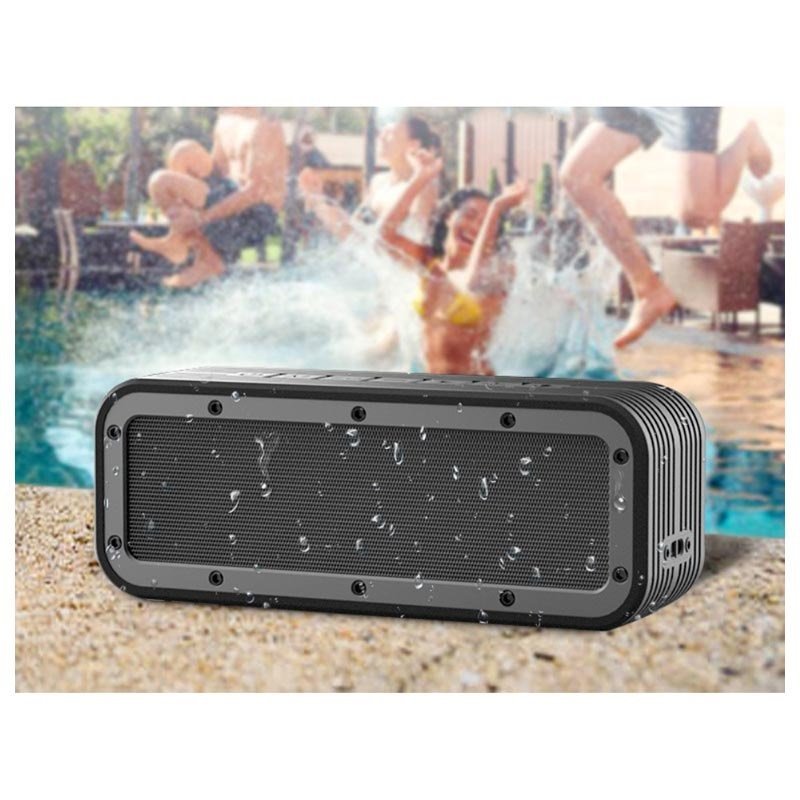 Once you have set up your camping chairs and started a bonfire, you can listen to your camping playlist on the portable waterproof Bluetooth speaker V8 Pro. This camping accessory comes with a 6600mAh large-capacity battery that offers up to 10 hours of playback.
Connect Bluetooth devices like your smartphone or even a mini-projector and enjoy great stereo sound with cinema-like sound effects. It also comes with a built-in microphone that enables you to answer calls hands-free.
Explore the great outdoors with these features:
The V8 Pro comes with DSP noise-cancelling technology and supports TWS function for excellent sound quality.
It has an IPX7 waterproof rating, allowing you to use this speaker in an outdoor setting.
In addition to its Bluetooth 5.0 connectivity, it also supports Aux mode and TF card.
It features a keyhole for straps that enhance its portability.
Best Outdoor Gadgets for Cyclists and Runners
If you can't imagine your runs or rides without your smartphone, then these outdoor brand accessories are here to help. Their waterproof design and ease of use make them a great choice for outdoor activity enthusiasts.
West Biking Water Resistant Bicycle Case for Your Smartphone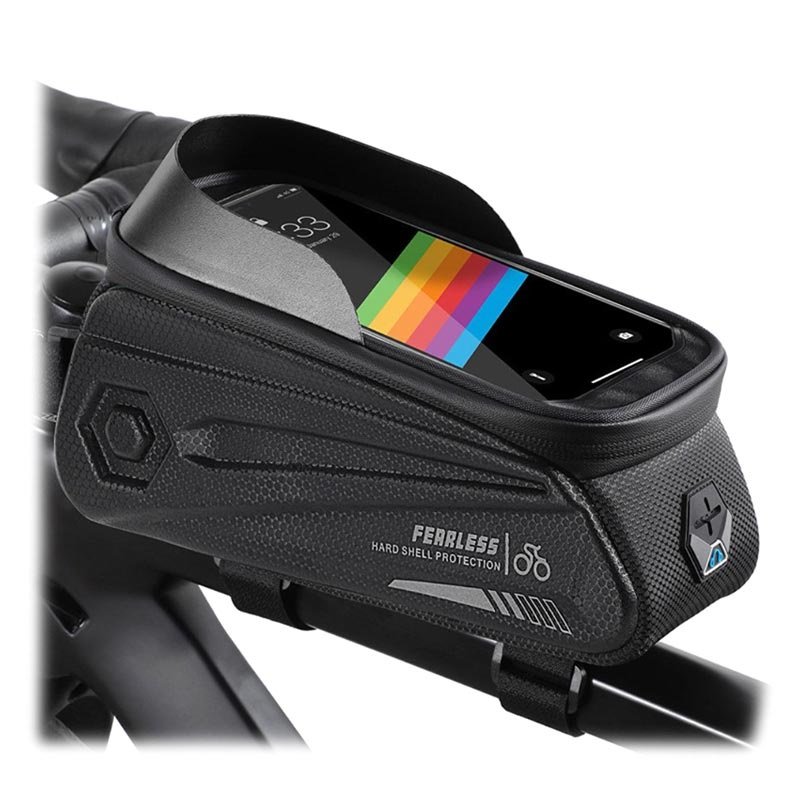 Keep your smartphone handy and safe with the West Biking water resistant bicycle case. The holder easily mounts onto the bike's front tube and keeps your smartphone conveniently positioned. It features a clear TPU case, so you can view the screen and use it for navigation.
This universal case also features a large compartment with mesh storage to allow you to store all keys, cards, or other small items. Additionally, you can use the headphone opening to keep your wired headphones connected.
Explore the great outdoors with these features:
The bicycle case features a sun visor that blocks light from causing a glare on your screen.
The TPU case fits smartphones of sizes up to 7 inches (ca. 18 cm).
You can easily store your essential items in its large compartment and ride without worry.
Thanks to its adjustable straps, you can easily mount it on any bike.
Ultimate Water-Resistant Sports Belt for Trail Running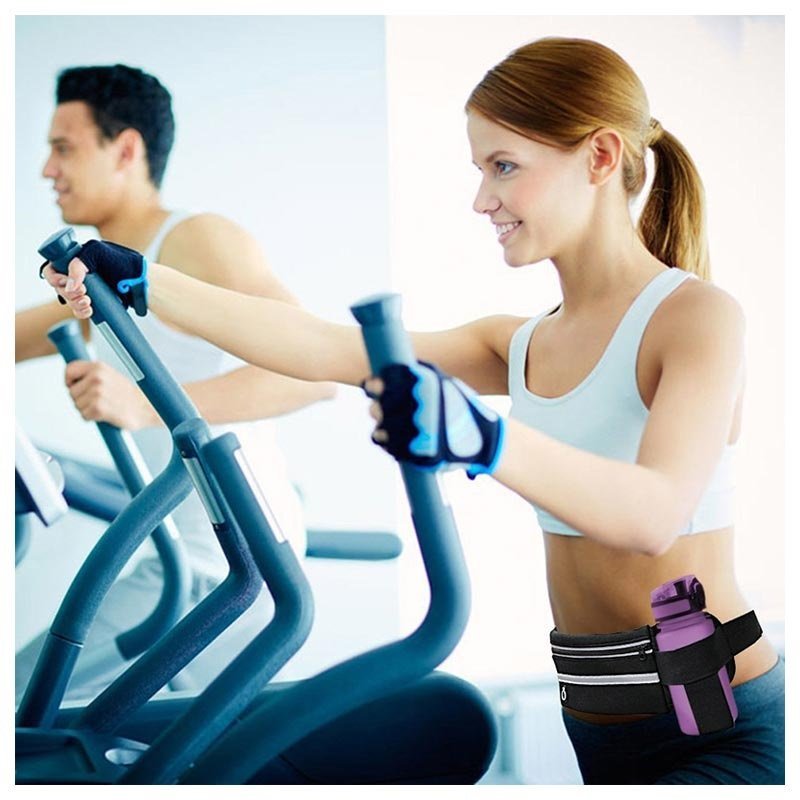 Keep your hands free of everything with the Ultimate water-resistant sports belt. This water-resistant belt can securely fit smartphones with maximum dimensions of 200mm x 90mm. The belt also features an opening for a headphone cable.
The sports belt's 21cm wide and 10cm high main compartment can also be used to store keys, wallets, and other small essential items. It also features two additional side pockets that offer quick access with their closure design.
Explore the great outdoors with these features:
This sports belt is perfect for both indoor and outdoor use and sports a water bottle holder as well.
Its water resistance makes it the perfect outdoor running gear for nature trails and more.
The adjustable belt makes it easy to tailor the sports belt for all sizes.
With the main compartment and additional two pockets, this sports belt will hold all your important items.
Cool Outdoor Gear for Music Lovers
Music makes everything better. Whether you are camping in the dense forest or running lamps on the field, these musical gadgets will bring more life to your activity.
Y/AN1 Sport Wireless Headband, A Multi-Purpose Gadget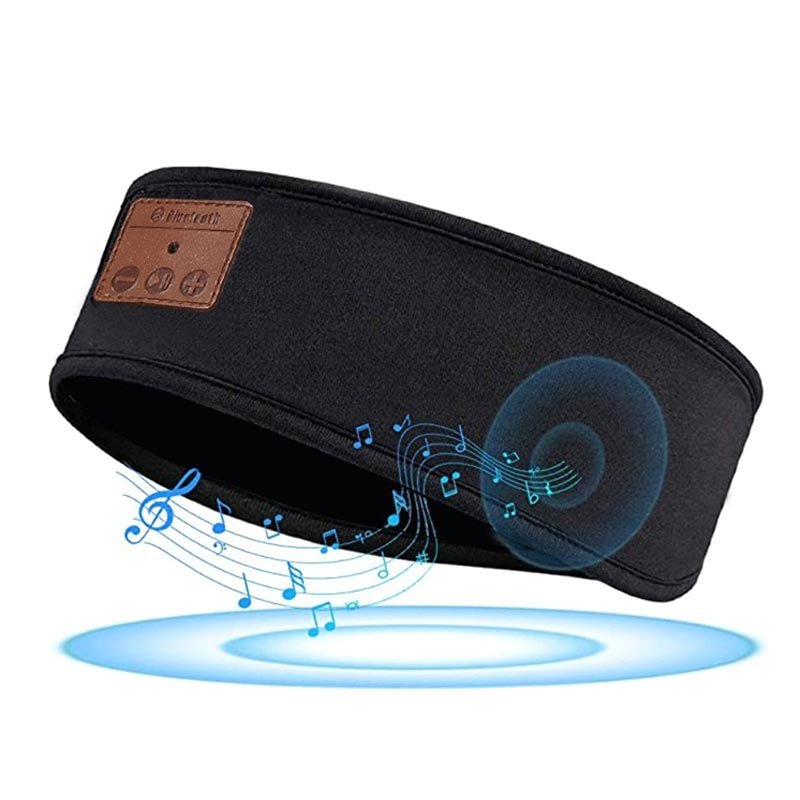 The Y/AN1 sport wireless headband does more than one thing, and we love it! This band comes with built-in speakers that deliver excellent stereo sound quality to enjoy your music anywhere. It also features a built-in microphone allowing you to take your calls hands-free.
The band is made from breathable and washable materials. So, you can use it as a headband while you exercise or use it as a sleeping mask while playing relaxing tunes. It is compatible with most Bluetooth devices and offers a reliable connection.
Explore the great outdoors with these features:
This Bluetooth headband comes with a built-in rechargeable battery that offers up to 6 hours of playback.
Its built-in speakers and microphone allow you to enjoy music and take your calls while delivering clear sound and great audio quality.
The band is made from an elastic material that is breathable, sweat-absorbent, and washable.
It functions as an amazing sleeping mask that cuts out light and noise for a restful sleep.
Genuine OnePlus Buds Pro TWS Earphones for a Noise-Free Experience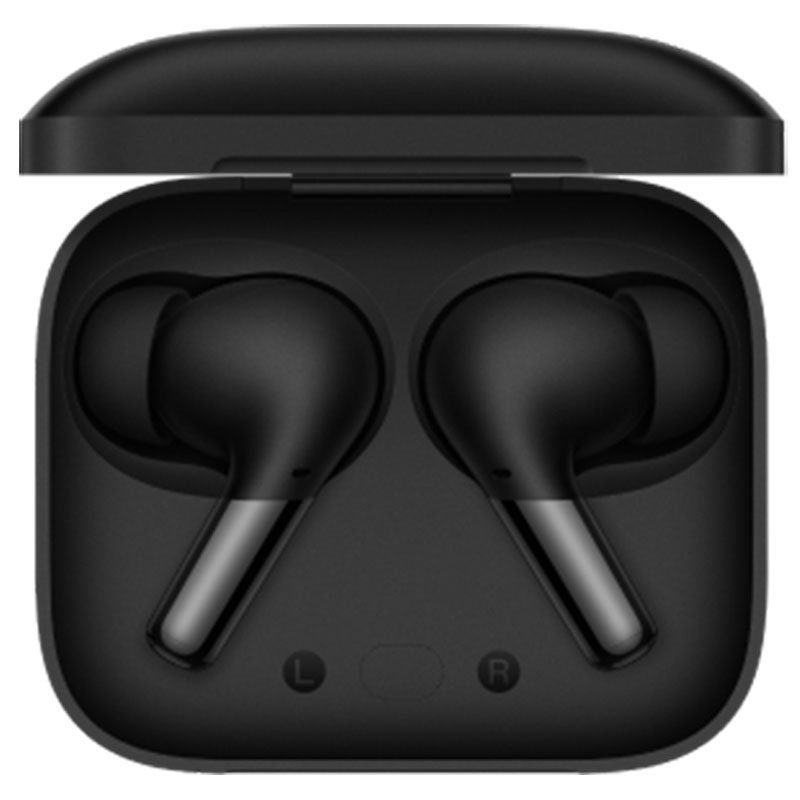 With the genuine OnePlus Buds Pro TWS earphones, you can experience high-quality music without the mess of wires. These true-wireless earphones have an ergonomic design that is comfortable to wear for long periods.
You can choose between Smart Active Noise Cancellation and Transparency mode for a pleasant outdoor listening experience. It also features a Zen Mode Air that produces white noise to mask the distractions while you engage in outdoor meditation or yoga.
Explore the great outdoors with these features:
The accompanying charging case helps extend the battery life and supports wireless charging with Qi-certified chargers.
The charging case is IPX4 rated, while the earphones are rated IP55 which allows them to handle accidental splashes and protects them from dust and sweat damage.
Thanks to its fast-charging feature, you can boost the battery life by 10 hours with just 10 minutes of charging.
The 11mm dynamic drivers deliver powerful, punchy bass for up to 38 hours.
Get Ready to Discover Nature
Our curation of some of the best outdoor gear and accessories should help you elevate your outdoor experience. Whether you are glamping or trekking through a beautiful forest, always be aware and mindful of your environment.
Being outdoors also exposes you and your frequently used items to germs and bacteria. We recommend keeping disinfectant wipes, disposable gloves, and other cleaning and hygiene products to hand, in order to stay safe.
You can also check out our line of eco-friendly products to do your bit in protecting the environment. Our collaboration with the One Tree Planted organisation helps the Earth thrive every time you purchase an eco-friendly product from us.
Are you looking for LED lights or a solar panel for your next camping trip? Need a waterproof case for taking selfies underwater? Or are you looking for outdoor gadgets for kids to help them fall in love with nature without getting bored?Whatever your needs, we have a product made for it! You can chat with us or call our Customer Service number to find the best deals and the right products for you!