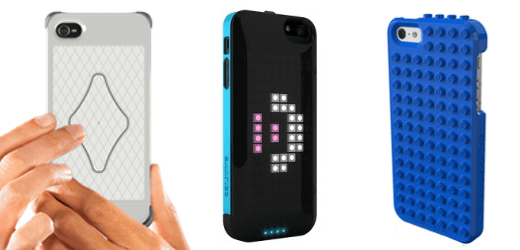 CES 2013 in Las Vegas has come to an end. Thousands of new products in the tech industry were publicly displayed for the first time. Many gadgets for the iPhone and iPad were seen on the show floor. Let's see what the three most special iPhone cases at CES 2013 were:
Endliss SmartCase for iPhone 5
Many iPhone owners do not know that the flash light on the back of their iPhone can also be used for notification messages (you can find the option in the Accessibility Settings). But for whom that's not enough, a case with no less than 128 LED lights for notifications is going to be built.
The Endliss Smart Case is a case for iPhone 5 which has 128 multi-colour LEDs built-in. Important notifications can be shown with these LEDs, for example new Tweets, emails or Facebook updates; different image appears for each notification. If you need it, then LEDs can also show the time.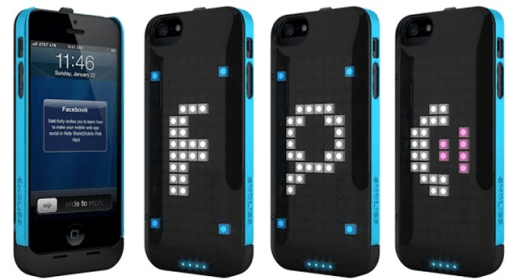 The lights are powered by their own 1,500 mAh battery, so this case can also recharge your iPhone. The Endliss SmartCase has namely a Bluetooth 4.0 connection to stay in touch with your iPhone.
Canopy Sensus Case
Have you ever felt limited by the touch screen of your iPhone? Then you're not alone. Previously, Sony PSP Vita had a touch-sensitive layer at the back of the device. Soon this will also be available for your iPhone.
The Sensus Canopy is a case for iPhone where 10 different touch input points can be found on the back and sides of the case. In this way, it is possible to use an app or play a game without your fingers blocking the screen.
However, there is one downside of this case – it works only with integrated apps that are designed for the visually impaired. The company is working on additional apps and, accordingly, there are already 500 apps available for the Senus. In the summer we can try if this is really such a cool case as it seems. The Sensus case for iPhone 4S / 4 and 5 will be available for less than $ 100. Later, versions of the case for the iPod touch, iPad and iPad mini would follow.
BrickCase – Small Works Brick-On-Back Case
This case will make you wonder: why no one has thought about this earlier? In LEGO they will probably wonder this at seeing the latest cover by Small Works.
The BrckOnBack is a simple case for your iPhone or iPod touch. It only differs from other similar cases by the studs at the back, which are large enough for, you guessed it, LEGO bricks. So, you can decorate your own case with the children's Lego building bricks that were gathering dust in the attic.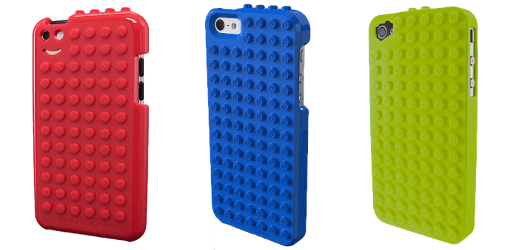 Small Works has a version of their BrickOnBack made for the iPhone 5, the iPhone 4 (S) and the fourth generation iPod touch. The cases cost $ 25 and are directly available for online order in different colours.