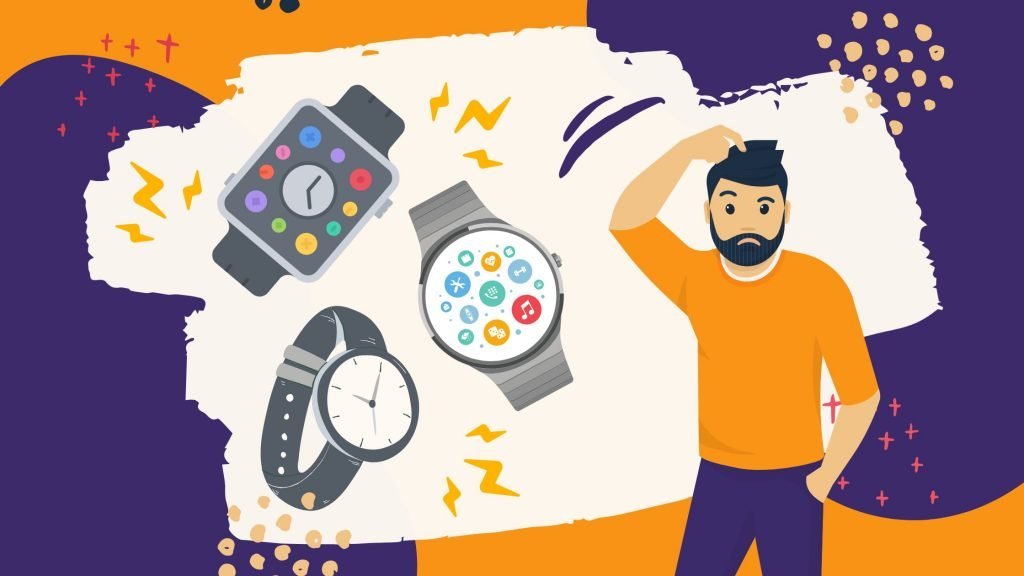 Traditional watches will never lose their spot as the classy accessory every stylish man and woman wants to have. But with the new age of advancing technology, smartwatches have become the everyday essential.
They are an accessory that improves everyday efficiency and helps you stay on track with your goals. Whether you are a professional who works a 9-to-5 desk job or a stay-at-home dad or mum, smartwatches are the right accessory for you.
Like smartphones, smartwatches are regularly getting upgrades and refinements. So, are you wondering how to find the best smart watch? With our smartwatch guide, we will answer all your questions that make choosing a smartwatch an easy task.
Why Should I Choose a Smartwatch Over a Traditional Watch?
There are several reasons why a smartwatch would be more useful to you than a traditional watch. Like your regular watch, a smart watch will also tell you the time, but it does so much more than just display time.
These days smart watches come in a variety of styles and with a range of functions. You can choose a smartwatch that meets both your aesthetic and lifestyle needs. We can categorise them into three broad categories.
Fitness Trackers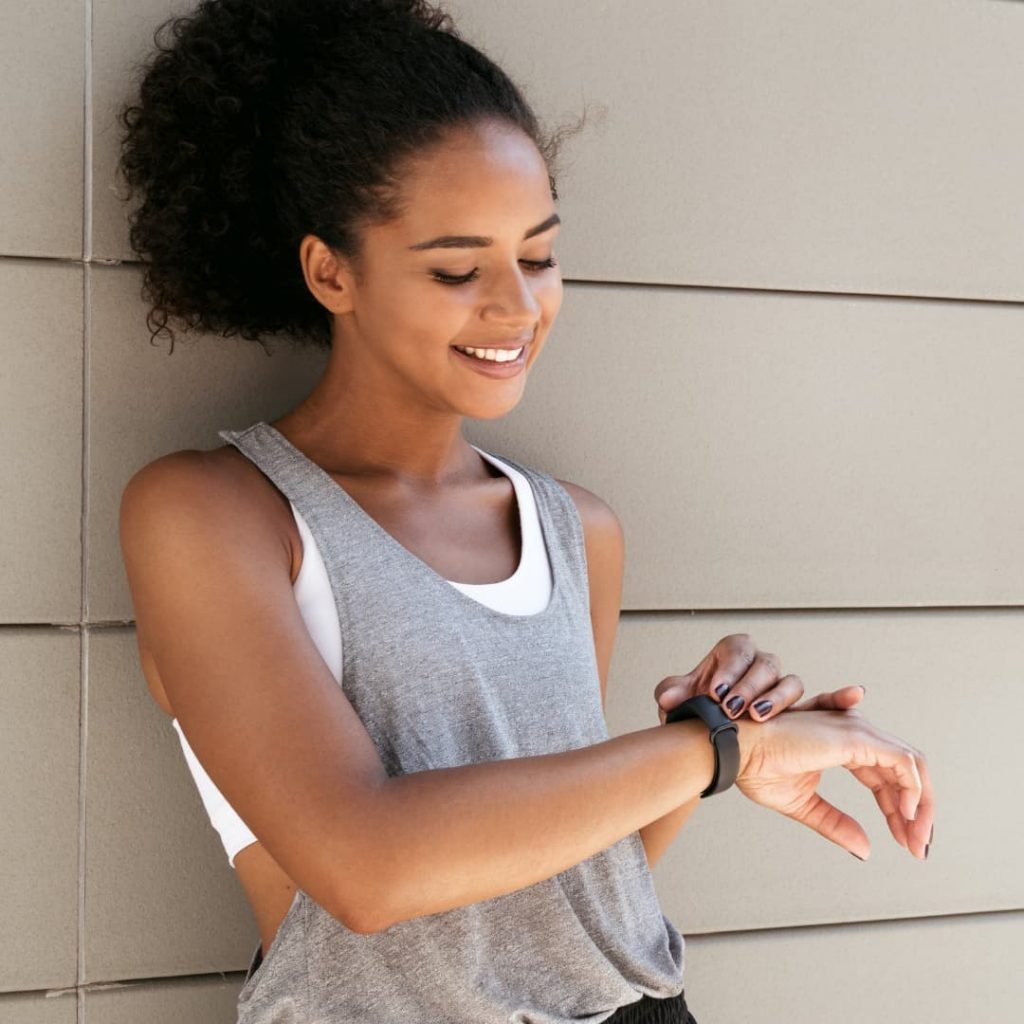 These are the most popular smartwatches out in the market. Whilst they display the time and support features like notification display, these watches are also perfect for health and fitness-tracking.
Fitbit is one of the most well-known names when it comes to fitness trackers. Their offerings like the Fitbit Versa and Fitbit Inspire HR offer its wearer a plethora of health-related features, such as heart rate monitors and sleep tracking.
Hybrid Smartwatches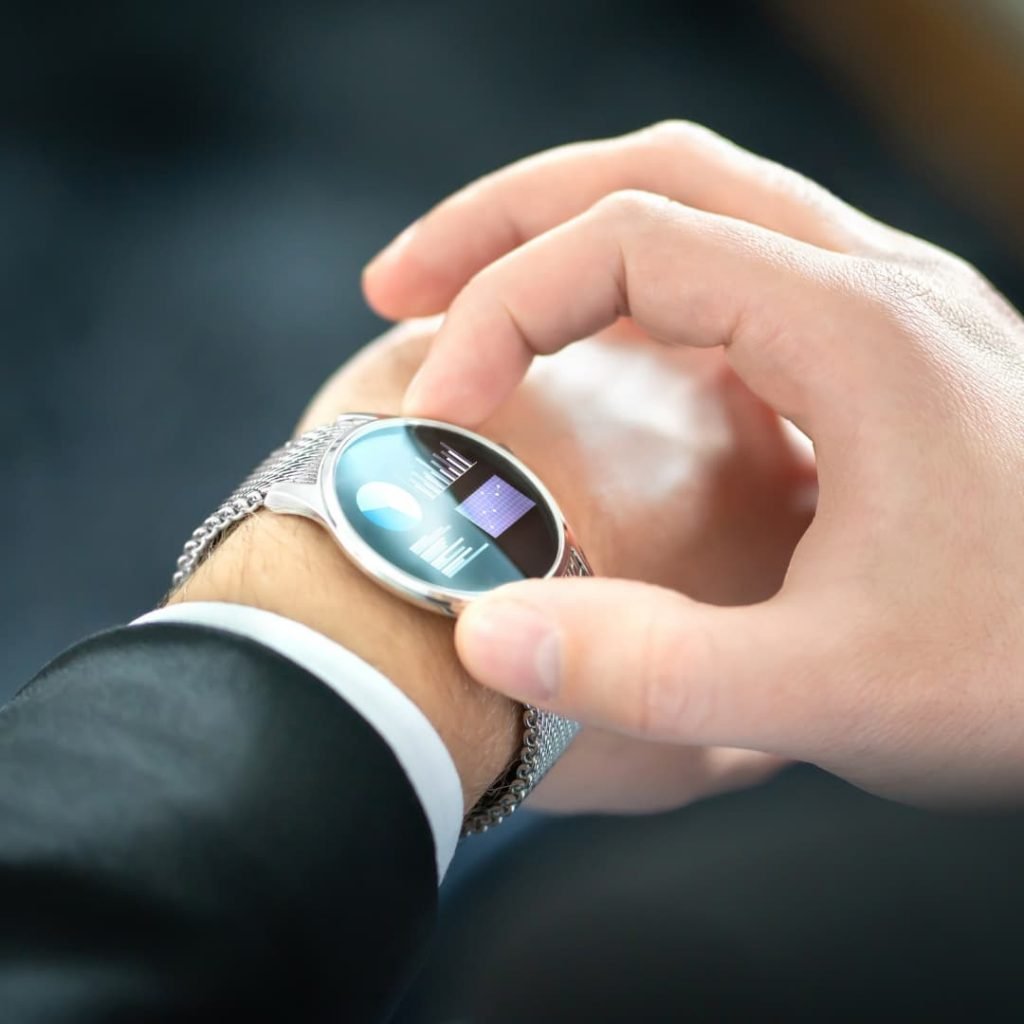 If you prefer the balance of both traditional and smartwatches, then a hybrid smartwatch is the answer. These watches feature the classic analogue designs that you love while offering connectivity with your smartphone.
The Tag Heuer Connected and TicWatch Pro are great examples of hybrid smartwatches. Many hybrid styled watches don't offer full display screens, but that doesn't mean that their analogue design can't give you features such as vibration alerts.
Smartwatches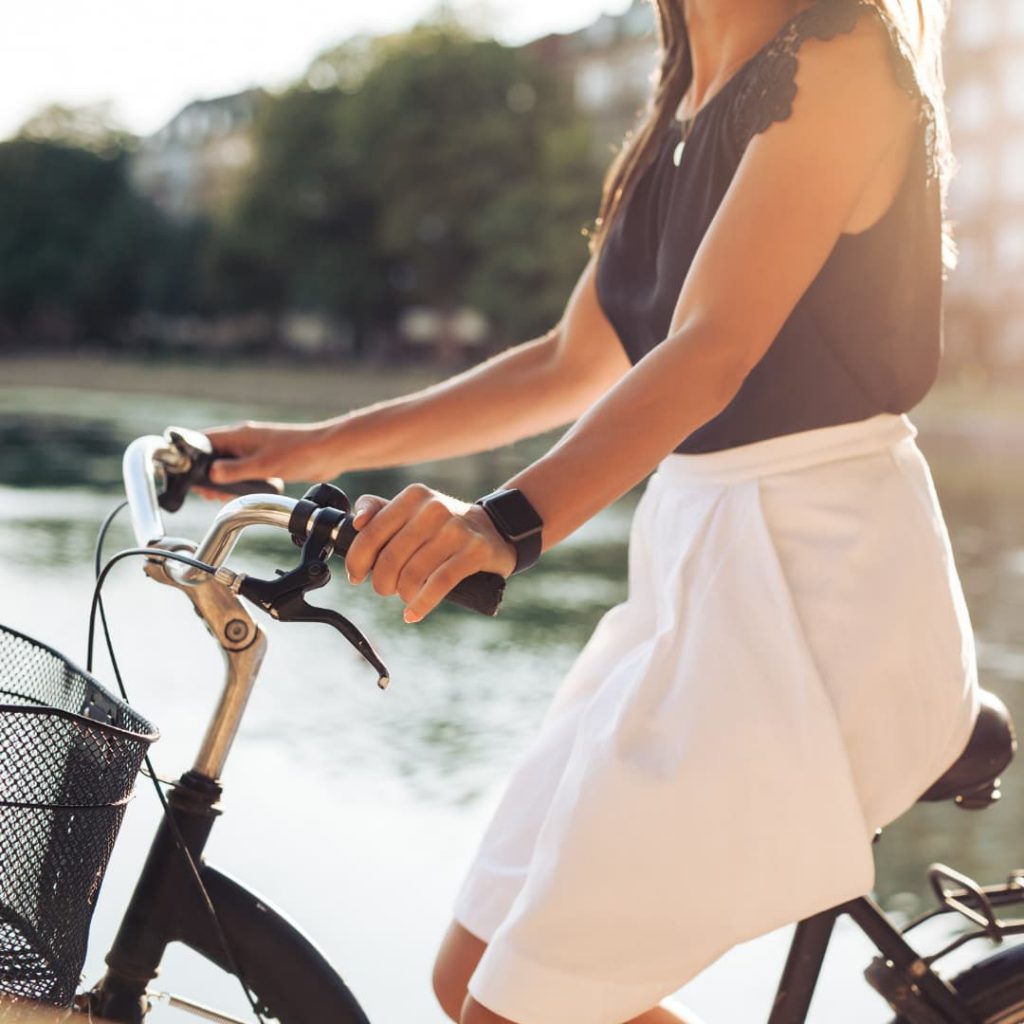 Smartwatches are digital masterpieces that, in many cases, might offer you more features than your smartphones. The Apple Watches and the Samsung Galaxy Watch are the top watches that come to mind when we think of smart watches.
The main feature of these watches is their display screens. This little screen lets you stay connected with your smartphones and also lets you enjoy many apps dedicated to smartwatches. The versatility of these watches is undeniable. Smartwatch designs range from traditional to futuristic, which means finding your perfect match isn't too tricky.
Are We Compatible? Operating System Compatibility with Smartphones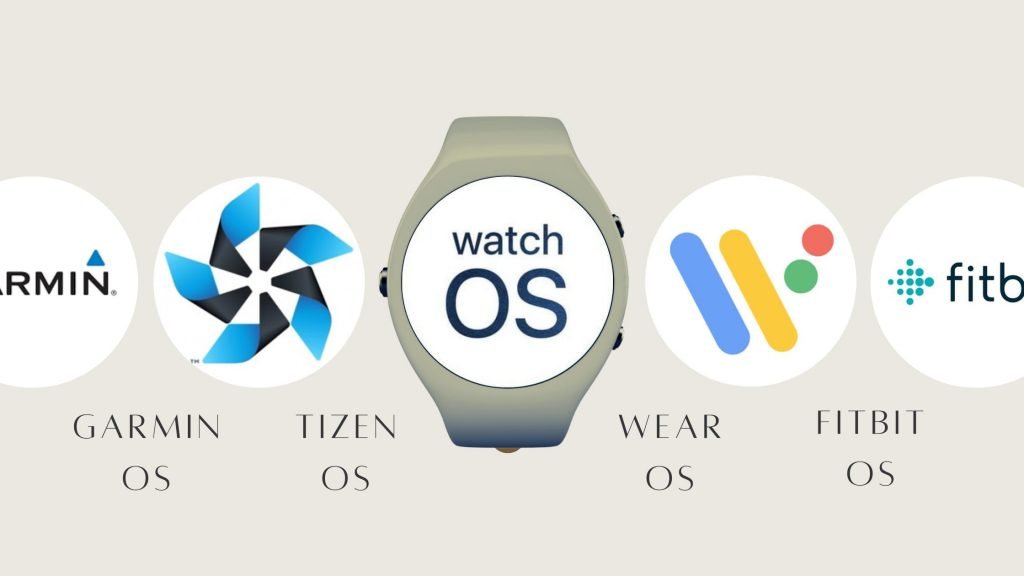 When selecting a smartwatch, compatibility with your smartphone is a crucial factor to consider. Below are some of the most common and popular operating systems that smartwatches come with today.
Watch OS (Apple OS) for an Easy Connection with Your iPhone!
Apple made the Watch OS strictly for their devices. You will not be able to use it with any device other than your iPhone or iPad. This operating system is known for its fast processing and reliable efficiency.
The apps that you can use with your Watch OS smartwatch will undergo Apple's stringent approval before being available to you. Thus, you can use these apps worry-free with your Apple smartwatch. However, this also means you will be limited only to Apple's approved apps.
Android Wear (Google Wear OS) for the App Lovers
Google Wear OS smartwatches are a perfect match for your android smartphones. You can also find Wear OS watches compatible with an iPhone, though the features may be limited. You can check the compatibility of your device with the Google Wear OS by visiting wearos.google.com/wearcheck.
Since Android Wear is an open-source OS, you have access to a more extensive range of apps and customisation options.
Tizen for Wearables (Linux OS) – The Perfect Match for Your Samsung Smartphone
The Tizen OS is a Linux-based operating system developed and used primarily by Samsung for a range of their smart devices. While this operating system is compatible across Android phones, Tizen OS watches work the best when paired with your Samsung devices.
Additionally, Tizen comes with its apps for an easy swap of devices without the hassle of backing up and restoring data on your new device.
Fitbit OS for the Perfect Fitness Plan
The Fitbit operating system provides the ultimate software for fitness tracking. The operating system is compatible with Android, iOS and Windows-based smartphone devices. The future of the Fitbit OS is bright with Google's recent acquisition.
Garmin OS for Your Training Sessions
Garmin operating system is similar to the Fitbit OS and thereby also comes with fitness features as the primary goal. Its sports-related features are the highlight of this OS and make it shine amongst all fitness trackers.
Before you settle for a smartwatch, ensure that the operating system is compatible with your smartphone. However, the smartwatch market also has many watches that come with cellular capabilities, which allow you to use your SIM card with your smartwatch. Some popular standalone wearables include the Apple Watch Nike 6 and the Samsung Galaxy Watch 3.
Smartwatch Displays: What's the Best Choice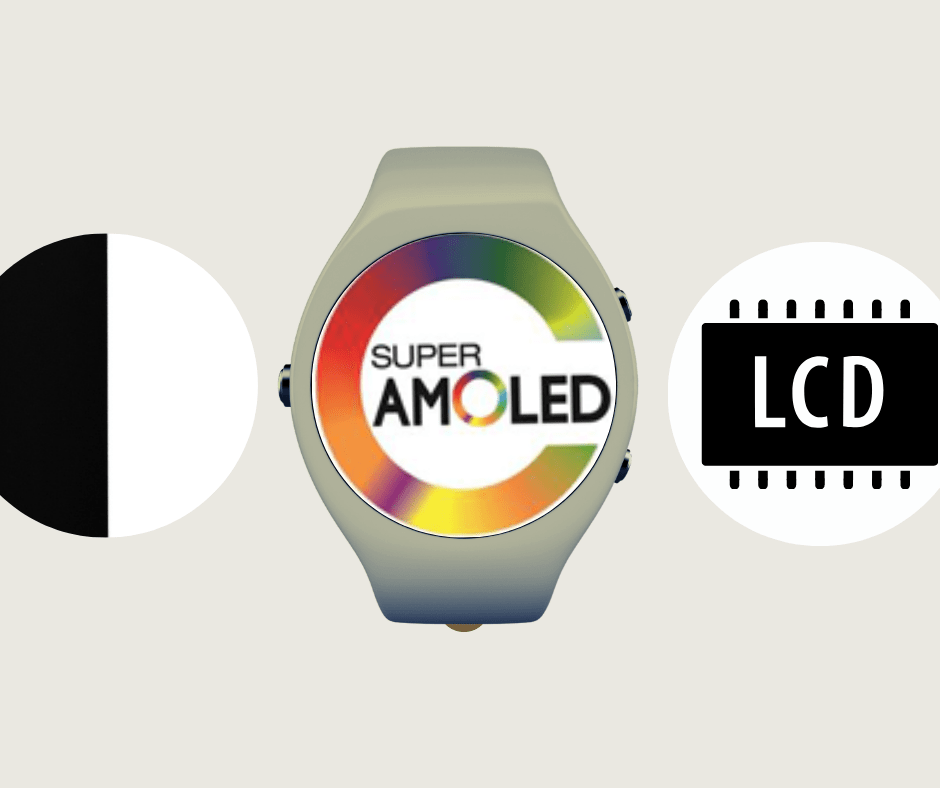 Like with mobile phones, smartwatches also come with a range of display screen options. Choosing the right one for you will depend on what you use your watch for and for how long.
OLED and AMOLED for a Rich-coloured Picture
OLED and AMOLED screens are widespread across all digital devices. These display screens produce high contrast ratios since they function by illuminating each pixel individually. They are also known for their rich and deep black colour display. In general, these screens tend to be thinner and consume less power compared to other colour-display screens. The OLED screen can come with any type of display, but the AMOLED screen will always come as a full-colour display.
LCD for a Bright Picture under Sunlight
Unlike the OLED and AMOLED screens, LCD works with a backlight to create all your image needs. LCD screens with reflective designs are best suited for use in sunlight and bright environments. Compared to OLED and AMOLED, whose power consumption is directly related to the screen brightness, LCD is relatively less power-hungry.
Black and White Displays for Your Power-efficiency
If you prefer simplicity and a power-efficient display, opting for a black and white one is the best choice for you. This display usually uses E-Ink or E-Paper. This solution works effectively in displaying all the information in bright environments and sunlight without glare.
Interacting with Your Smartwatches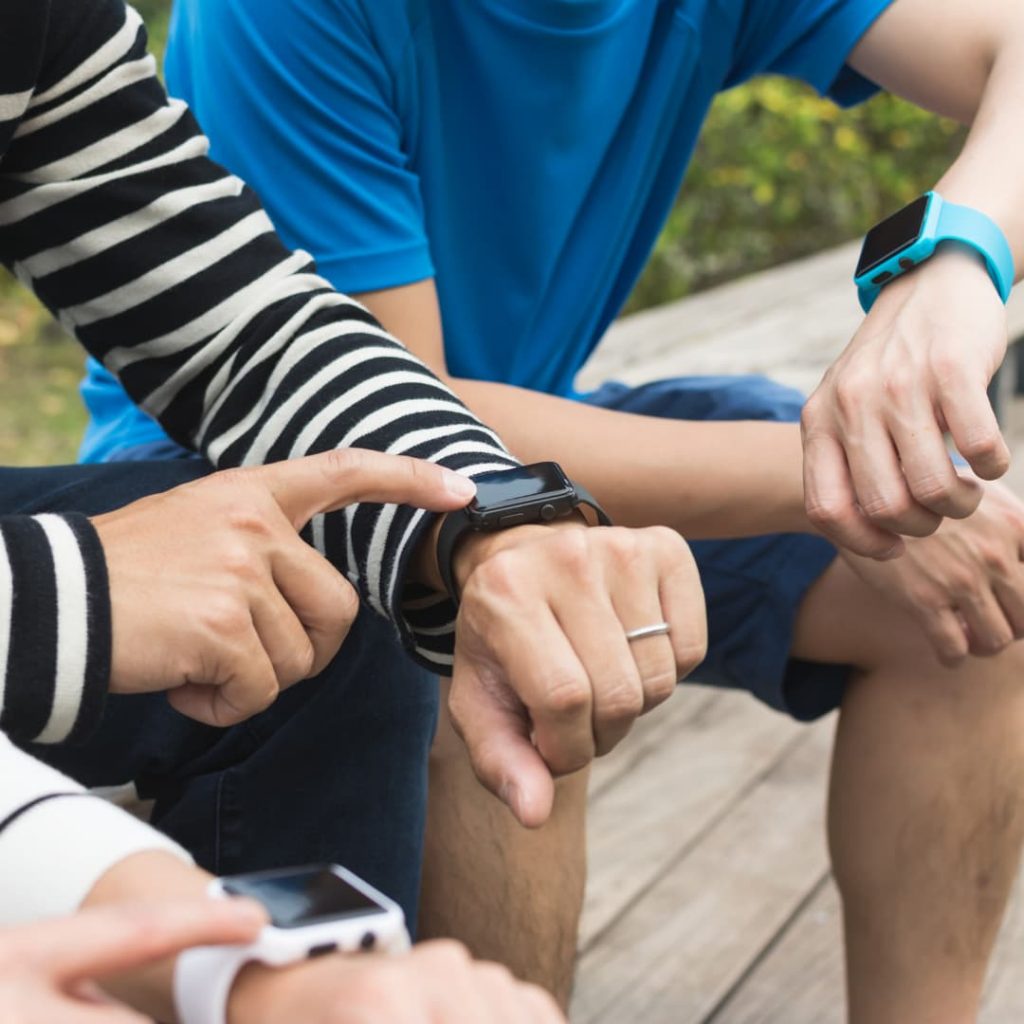 As we have mentioned before, smartwatches can come either with a traditional analogue twist or with modern, futuristic displays. The display type and the design style determines the way you interact with your device.
Touchscreen Controls: Simplified Navigation
You are already used to touchscreen displays on your tablets and smartphones, so why should a smartwatch not be the same? Touchscreen displays simplify navigation and intuitive scrolling with their gesture-based design. However, screen size can affect how easy gesture controls can be to use. If you opt for smaller screen size, the touchscreen may be too fiddly to deal with in the long run.
Buttons and Bezels: The Traditional Way
When you think of bezels and buttons, you probably imagine them with a hybrid smartwatch that often sports an analogue watch face. But this control option isn't just limited to hybrid smartwatches. You will find many smartwatches sporting buttons and bezel-based controls along with digital displays. These controls, in some cases, can be a better option than a touchscreen. It comes in handy when you want to take a picture with your smartwatch.
A Treasure Trove of Features for All Your Needs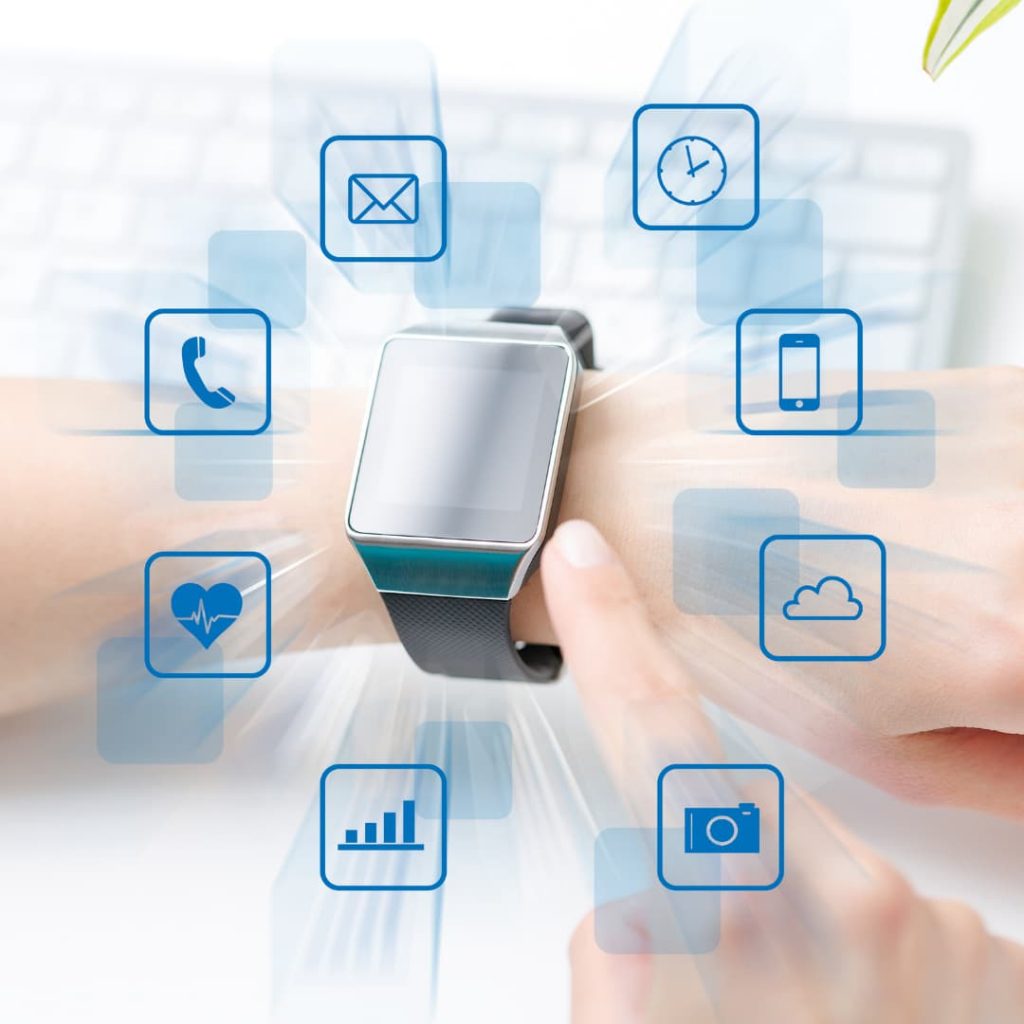 Smartwatches offer many specially designed features, just like other smart gadgets. When choosing a smartwatch, it is good to consider your lifestyle needs. Below are some popular features smartwatches are associated with that help you with your daily goals.
Notifications and Alerts: Staying Connected
Most smartwatches will connect with your smartphones via Bluetooth connectivity. In many watches, this connectivity enables receiving of notifications and other alerts you have set up.
The way these notifications and alerts are received will depend on the type of smartwatch you have. So, if you have a hybrid smartwatch, they may be sent to you as vibration alerts or movement of the watch hands. Also, keep in mind that not all smartwatches support notifications and alerts.
Activity Trackers: For the Fitness and Health Conscious
If you are a fitness enthusiast, it is ideal to have a smartwatch that supports a range of health and fitness capabilities. Typical expectations of an activity tracker may include a heart rate sensor and a pedometer. But you might want something more specific to your fitness activity and needs.
If you are a trekking enthusiast, a GPS feature is a must. Many fitness tracker smartwatches also feature virtual coaches and movement detection to get the most out of your workouts.
But buying yourself an activity tracker loaded with sports-related features may be a waste if you don't make use of it. Opting for a fitness tracker that helps you be more active with movement reminders will help you level up. Many fitness trackers are now also integrating women's health features to help women keep track of their menstrual cycle.
Voice Command: For Busy Professionals
Virtual assistants like iPhone's Siri, Amazon's Alexa and Google's voice assistant have entirely changed the smartphone game.
If you are used to using these assistants to take your notes, schedule your appointments and make calls, then a voice command sporting device is a perfect choice. With the voice command feature, you can have a truly hands-free experience.
Mobile Payments: For Going Cashless
Most businesses these days support mobile payments. You will find this feature available on smartwatches that come with NFC chips. Contactless payments ensure you never have to worry about having the exact change.
Some smartwatches also claim to work even without a smartphone around. If you prefer going cashless, choosing a smartwatch with digital wallet support for Google Pay, Apple Pay, or similar, is something you should consider.
Smart Gadget Connectivity: Control Hub
Smart gadgets improve the efficiency of our daily life. Whether it is a robot vacuum cleaner or a smart bulb, you can use your smartwatches with home IoT functions to control them. You'll find this helpful feature on smartwatches like the Samsung Galaxy Watch.
Music: For the Long Bus Rides
There is a perfect song for every occasion, and with smartwatches that support music playback, you can have them playing right off your wrist. If you enjoy music throughout your day, go for a smartwatch that will let you store and listen to your music offline with your favourite music apps. With many now supporting Spotify connectivity, all you need to do is put on your favourite Bluetooth headset and press play.
Customisation and Durability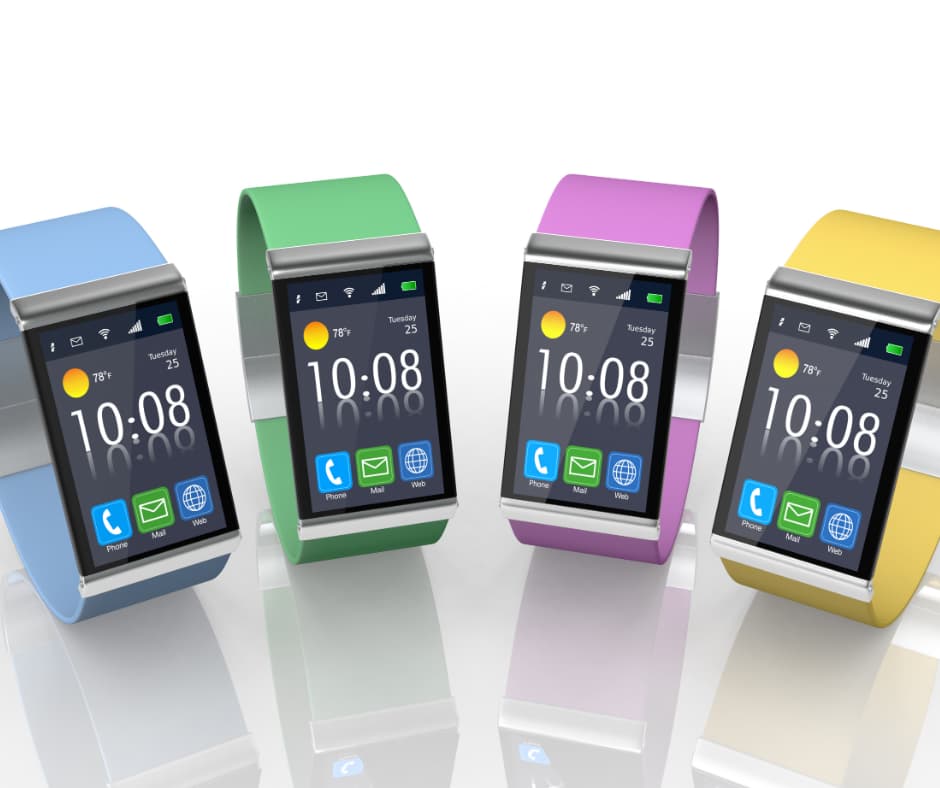 A watch is an accessory that will speak volumes about your style and personality. At the same time, your smartwatch must also be able to endure the wear and tear of your lifestyle.
For fitness-related use, having a smartwatch with the durability to last through all your workouts and sports activity is a must. Choose a smartwatch with a water-resistant rating suited for your workout routine to prevent sweat damage. If you are into water sports, a smart watch with a higher water resistance capacity and pressure resistance would be a better choice.
A silicone wristband with your suit will not look great. Opting for a smartwatch that draws inspiration from traditional watchmaking with leather or metal bands will add to your professional appearance. You will also find smartwatches that let you switch wrist bands depending on the occasion. So, you can go for a silicone band when you workout and swap it for a leather band when you head to your meeting.
Since the display of your smartwatch is the most fragile part, smartwatches boasting Gorilla Glass or strengthened glass screens are an ideal choice. If the smartwatch you like does not come with such a feature, you can always choose a screen protector to safely enjoy your gadget.
Since it is a gadget that does so many smart things, its battery power and charging rate is another factor to consider. If you intend to use your smartwatch for only specific tasks, then the days of battery life may not be much of an issue. However, if you use your smartwatch every day, consider the battery capacity and how long it can go between charges. Wired and wireless charging capabilities are also something to consider.
A Smarter Life with Smartwatches
We hope our guide to choosing the best smartwatch has helped you learn more about the different smartwatches and the best fit for you.
So, have you decided to purchase a smartwatch for yourself? Head over to MyTrendyPhone's online store and check out our broad collections of smartwatches.
Do you need a little more information to decide on the perfect smartwatch for you? You can contact us, and we will be happy to assist you!