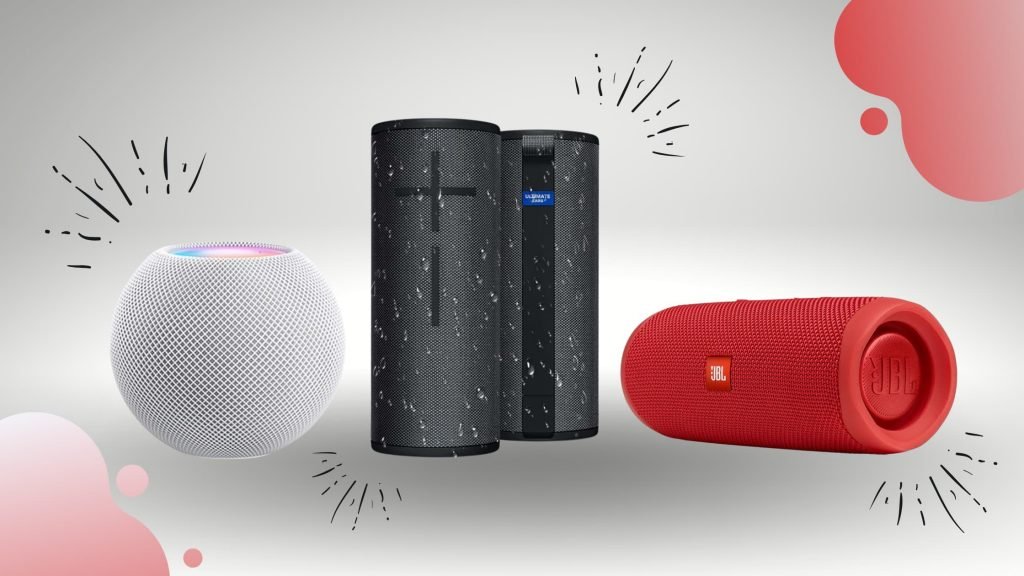 Thanks to Bluetooth connectivity, the advancement of Bluetooth headsets and Bluetooth headphones was possible, but today it is also possible to use it to spice up a barbecue party.
How? By purchasing a portable Bluetooth speaker.
If you are looking for the best Bluetooth speakers of 2021, here you will find some hints, and interesting tips, for the most valid wireless models on the market.
Given the many options available, we have singled out some of the best ones, and whether you are looking for a cheaper Bluetooth speaker, a "powerful" expensive one or you are more interested in a funky shape, we are positive that you will find what you're looking for in this blog.
There are so many Bluetooth speakers available on the market that whatever type of device you are looking for, this article should help you make the choice that best suits your needs and your budget.
Read on to discover the best Bluetooth speakers so you can listen to music, radio or news, at any time and in every corner of your home or perhaps even outdoors!
Economic and Budget-friendly Bluetooth Speakers
For a great sound experience you don't necessarily have to spend a lot of money. These wireless speakers should fit your budget without a problem and this way you'll still be able to enjoy music no matter where you are.
A Portable Bluetooth Speaker to Light Up a Party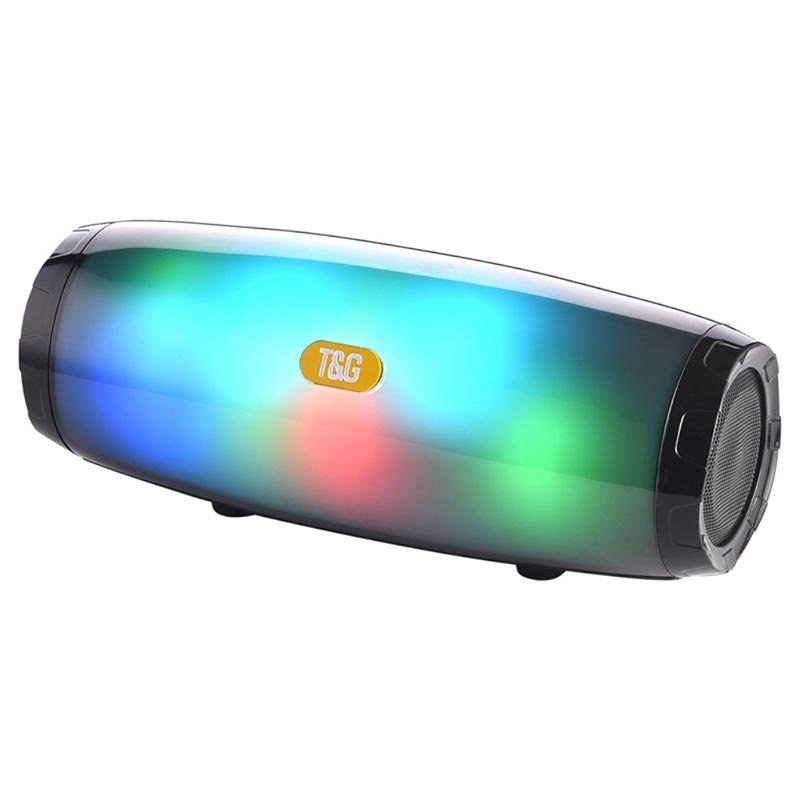 This interesting Portable Bluetooth speaker with LED Lights is ideal for a party. Create a great atmosphere with a colourful light show in sync with the rhythm of the music it plays and enjoy the rich deep bass provided by the enhanced passive units.
Let this speaker colour your world with these amazing features:
You can use this great portable Bluetooth speaker for a transmission distance of 10m.
Playing time is about 3 hours to make sure you can dance it out for 3 hours straight with a great sound and even better lighting.
It has Bluetooth version 5.0 for a reliable and stable connection with all your connected devices.
Zealot S1 Multifunctional Wireless Speaker for the Bike Enthusiast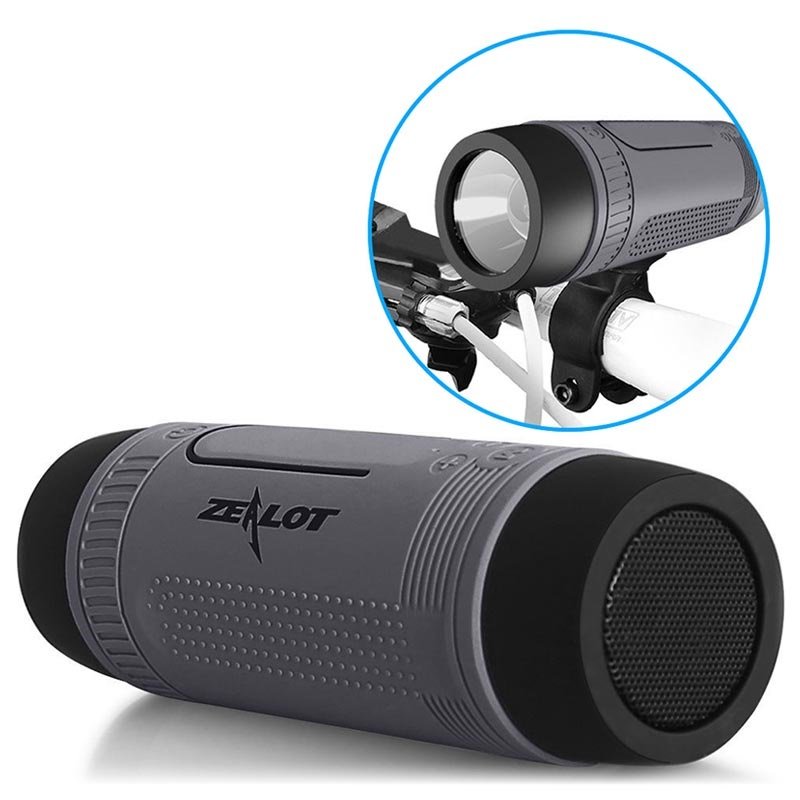 Another great speaker for those on the go, the Zealot multifunctional wireless speaker with LED light is the best choice since it has great battery capacity and comes with a microphone that allows you to answer a call without stopping in your tracks.
Save money with this incredibly budget-friendly wireless speaker:
6-8 hours of playing time, which means you can ride for a very long time without any worries
Has a 4000mAh battery capacity and you can use this device as a practical power bank
It comes with a bike clip and it can stay charged in standby mode for over 30 days.
Motorola Sonic Sub 240 Bass Speaker for the Beach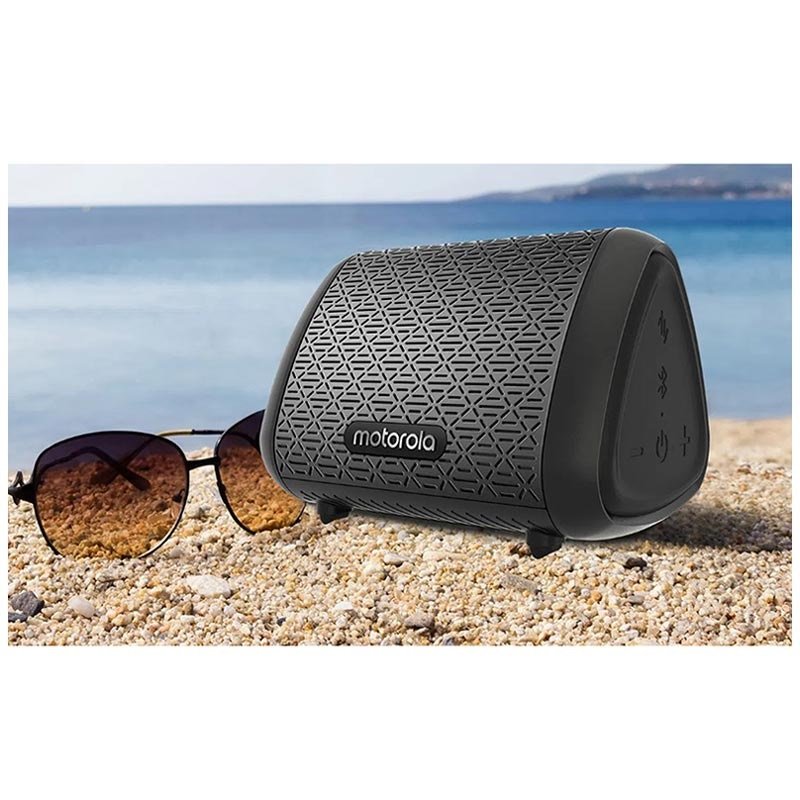 Throw your party anywhere, even at the beach with this Motorola Sonic Sub 240 Bass waterproof Bluetooth speaker. Small but powerful, and most importantly water-resistant so you won't have to worry about water splashes. Connect up to two speakers and play music with a powerful and crystal clear stereo sound.
The amazing futuristic design makes it easy to blend this device anywhere in your home or your office.
Simple but powerful:
A convenient built-in microphone allows you to make hands-free calls and use Siri, Alexa and Google Assistant
It has an incredibly long playing time, up to 11 hours, so party all night!
The Bluetooth version 5.0 lets you enjoy music by connecting the speaker to any Bluetooth-enabled device.
Average Prices and Exciting Shapes
Bluetooth speakers now come in all shapes, sizes and with different battery capacities, not to mention extra features like voice assistants, waterproofing, and more.
If you are looking for a speaker to use exclusively at home and you are aiming for quality, why should you choose the most expensive Bluetooth speaker when with the same budget you can still get a nice one, with an even higher wattage?
Small and Mighty – Apple HomePod Mini Bluetooth Speaker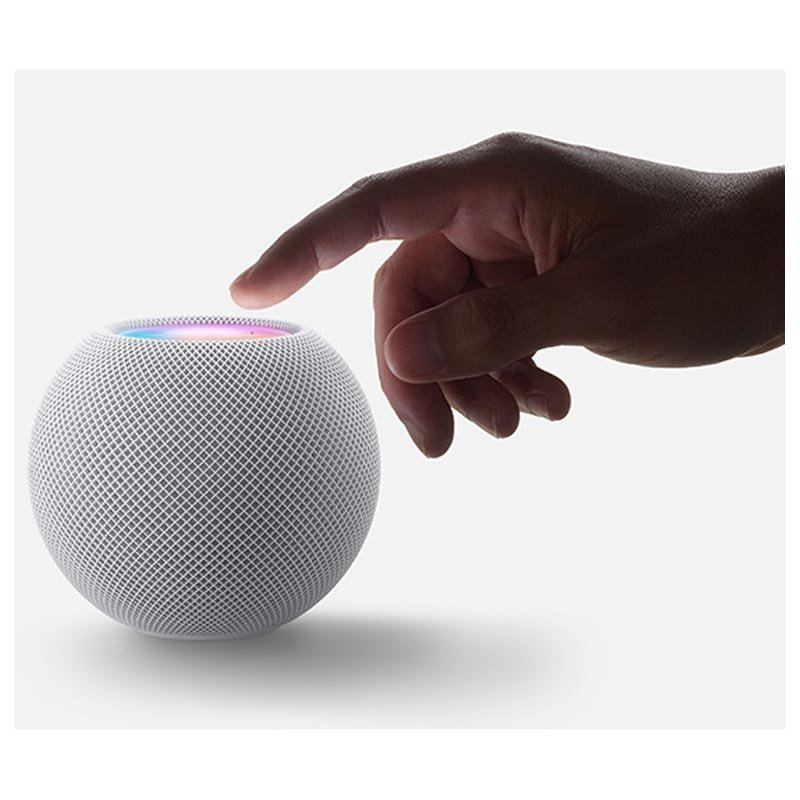 An interesting current trend is definitely wireless speakers with 360-degree sound and Apple, of course, has yet to disappoint us. This Apple HomePod Mini Smart Bluetooth speaker has a mid-range price tag, but it gives so much in return! It is a cheaper alternative to the Apple HomePod but you can still play your music in the finest, richest sound.
Enjoy a true wireless music experience with these features:
Play music, take phone calls, send messages, set alarms and much more.
Control your SmartHome with it and bring music into your home.
You can use the Intercom with iPhone, iPad, AirPods, Apple Watch, and CarPlay
Harman/Kardon Neo Portable Speaker With a Fascinating Design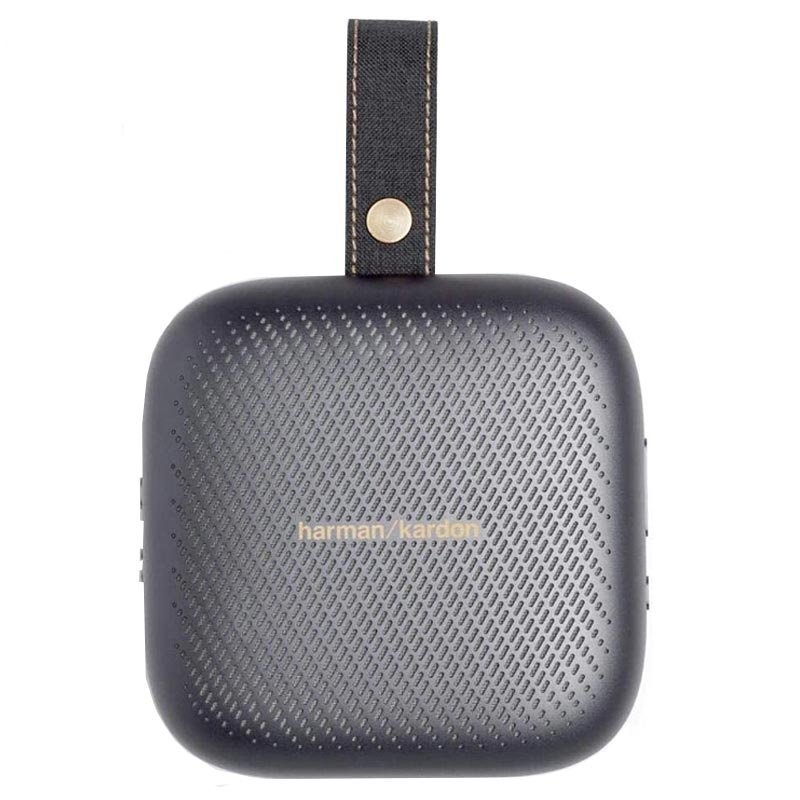 In the loudspeaker sector Harman-Kardon has always been at the forefront, so trust us when we say that the small but powerful Harman/Kardon Neo Bluetooth speaker is a must-have this year! You can take this high-quality portable speaker with you on any adventure and be sure to enjoy the incredibly sophisticated and engaging sound at all times.
Take the good-vibes and stay tuned with these features:
Playback music time is up to 10 hours, enough to hold out throughout the entire party.
It holds an echo-canceling speakerphone so that you can make the best quality phone calls.
It's an IPX7 waterproof speaker, which makes it ideal for pool and beach parties.
Amazon Echo Dot 3 Smart Speaker for Great Home Decor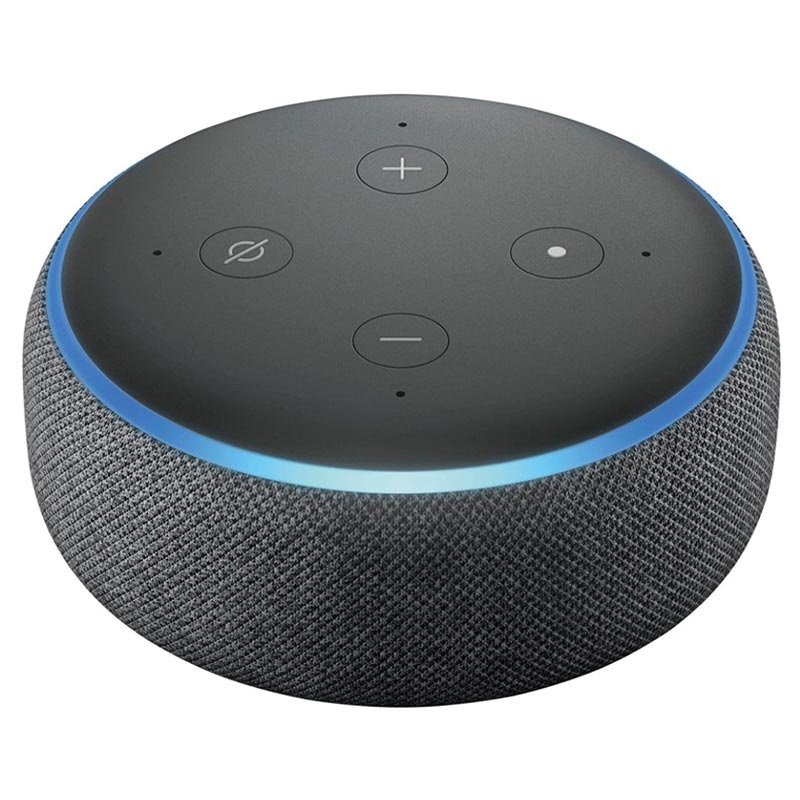 This affordable Amazon Echo Dot 3 is a speaker that connects to Alexa, it has a compact design, it's easy to set up and gives great value for money.
Transform your home into a smart home: stream music, set the alarm, manage home devices, request weather forecasts or the latest news, know what's on TV and much more.
Enjoy a true smart home experience with these features:
There are many devices that can be connected to Alexa and managed remotely: all your smart appliances will be within reach.
This Bluetooth speaker is so pleasing on the eye that it will also make a great decoration in your home or office.
Listen to music and enjoy great sound quality.
JBL Flip 5 Waterproof Wireless Speaker for Thumping Melodies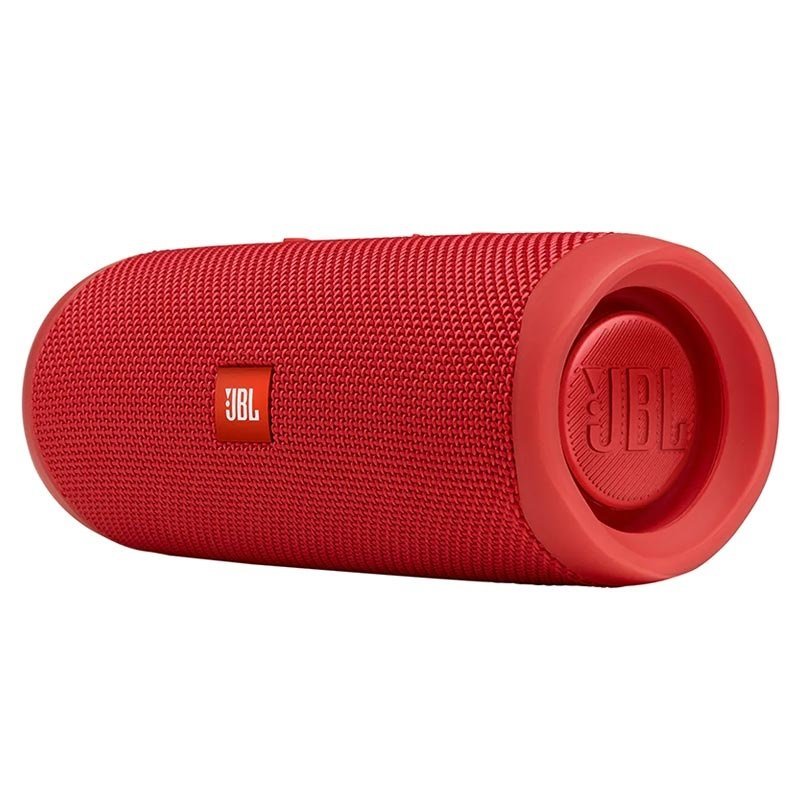 The JBL Flip 5 Water-resistant speaker is a compact but powerful Bluetooth speaker, in fact it manages to offer good audio performance without taking up too much space.
Extreme weather conditions will not be a problem for this wireless Bluetooth speaker thanks to its durable design, it can also withstand accidental drops and bumps.
Stay tuned with these features:
Inside it has a battery that offers 12 hours of playback with a strong JBL charge time of 2.5 hours.
The sound is great thanks to the 20W of power with a dedicated woofer.
This speaker is IPX7 certified which means you can use it by the sea, by the pool or on the beach as water or sand do not stop it functioning.
Positive Aspects of the More Expensive Bluetooth Speakers
Finding a good balance between quality and cost is important, but sometimes if you want the best you have to be prepared to spend a little more.
When it comes to high-end Bluetooth speakers, at first glance it might seem that there is an infinite amount to choose from. In reality there are some products that have specific strengths designed to meet certain needs.
Beats by Dr. Dre Pill+ Portable Wireless Speaker for a Powerful Bass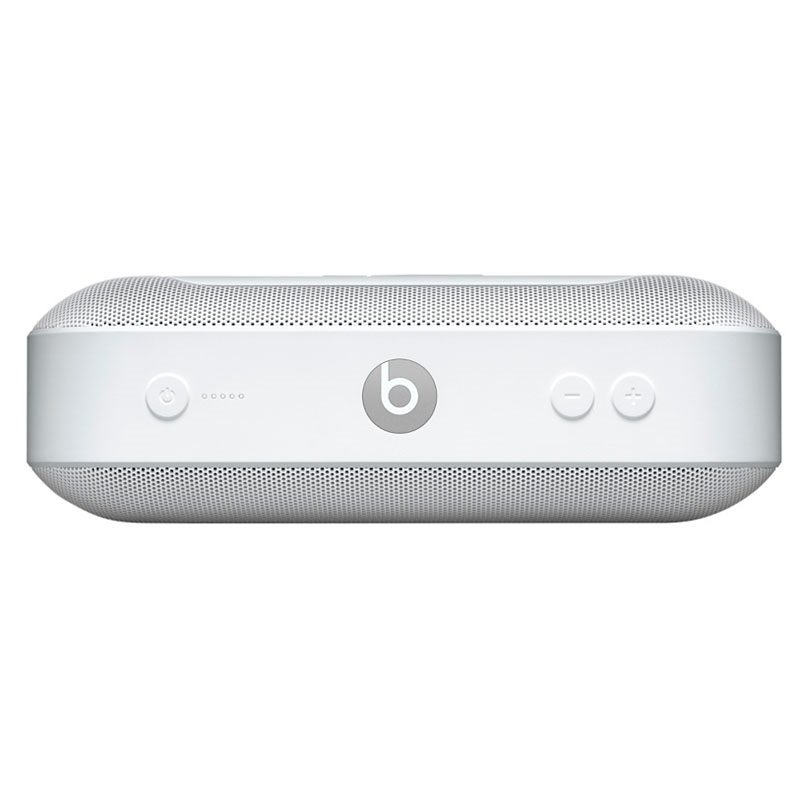 In the world of Bluetooth speakers, the Beats By Dre offering stands out for the power of the sound emitted by the speakers, the quality of the bass and a good quality to price ratio.
The Beats Pill+ is a premium audio wireless speaker and it's compatible with the most modern MP3 players and smartphones (iOS and Android). In addition to being extremely powerful in sound reproduction, this Bluetooth speaker stands out from the alternatives of the same category for the sharpness of its bass, a feature that makes it an excellent purchase option.
Great power for the best sound:
Playtime of about 12 hours (if used at its full performance), and its battery recharges completely in just a few hours.
Has a built-in microphone with speakerphone for making and taking calls.
Connects up to 2 devices simultaneously via Bluetooth, and it also comes with a 3.5mm mini-jack input.
JBL Boombox Portable Bluetooth Speaker – Strength and Power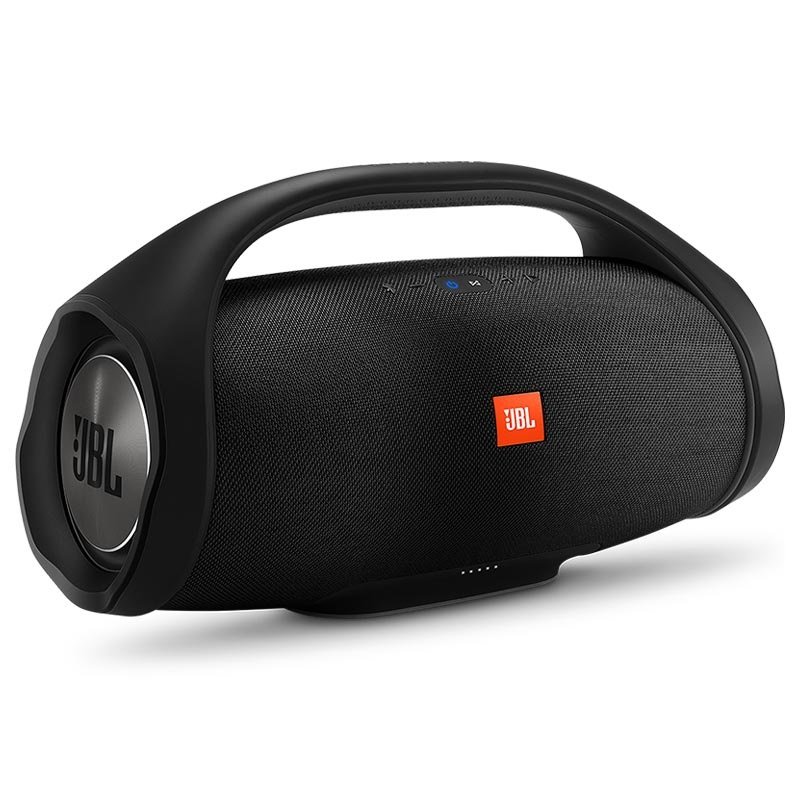 Are you looking for a powerful Bluetooth speaker?
You're in the right place, because the JBL Boombox portable speaker is probably one of the most powerful Bluetooth speakers currently out there. It continues to follow the sleek, modern design of JBL. The sound quality is crystal clear, it's undistorted and the bass can go very deep, and it's a perfect indoor and outdoor speaker.
A speaker of exceptional power with an impressive size, with high-level features that justify its high price.
Great and powerful specifications:
It features a beautiful, captivating and modern design.
The speaker has a built-in 20,000 mAh battery that ensures 24 hours of continuous use.
It has both an indoor and outdoor mode and is immune to water splashes.
Ultimate Ears Boom 3: A Meeting of Style and Performance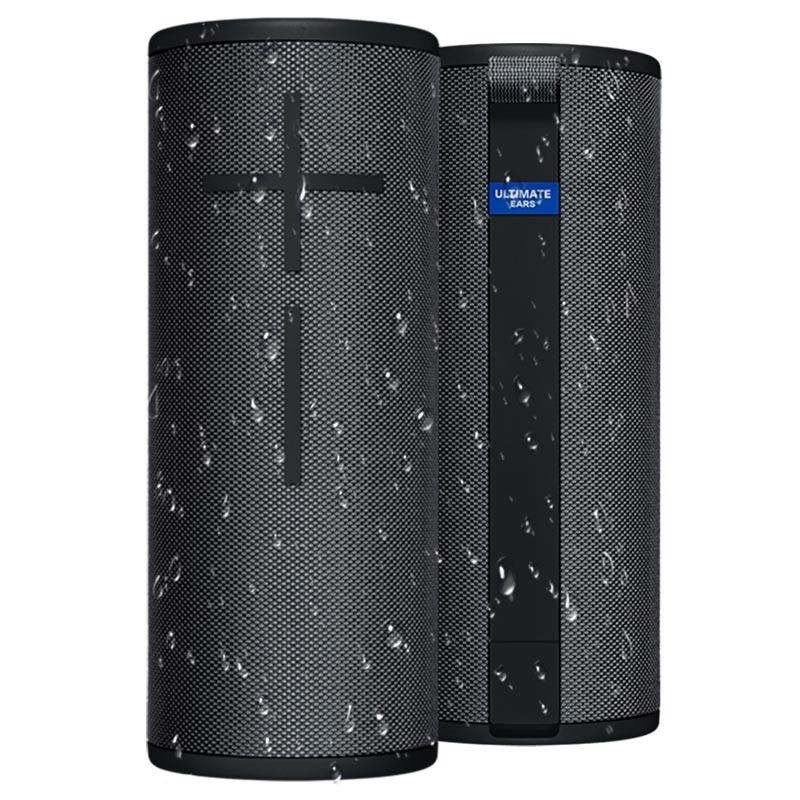 Another cool portable speaker, the Ultimate Ears Boom 3 water-resistant Bluetooth speaker is not very expensive if you consider its amazing features.
This device is the high-end portable Bluetooth speaker, ideal for tech enthusiasts, and the best thing is that it produces a surprisingly good sound for its size.
Incredible features for the must-have speaker:
This waterproof Bluetooth speaker is perfect for pool and beach parties.
It has great battery life, up to 15 hours on a single charge.
This loudspeaker is able to reproduce a clear and powerful sound, with deep bass for maximum fidelity.
How to Choose the Best Bluetooth Speakers
There are so many types of Bluetooth speakers, it can be really difficult to choose the right product.
For example, some speakers will focus heavily on the sound quality, others will be water-resistant and designed to withstand various climatic conditions so that they can be used at a campsite or at the pool, while other products simply will not be suitable for use outside of the home.
If you have difficulty understanding which type of Bluetooth speaker is right for you, think about how you will use it, for which purposes. By doing so, you should be able to choose the right one accordingly.
For example, if you are a person who spends a lot of time at the sea or in the pool, it is clear that you will need a product that's resistant to water and dust.
If, on the other hand, you often attend parties, you may need to connect two speakers at the same time or you will need a product that allows you to connect multiple devices at the same time.
Make sure to take a break from time to time and enjoy a great sound experience with some great wireless headphones.
Ready to choose your favourite speaker? This is your chance!