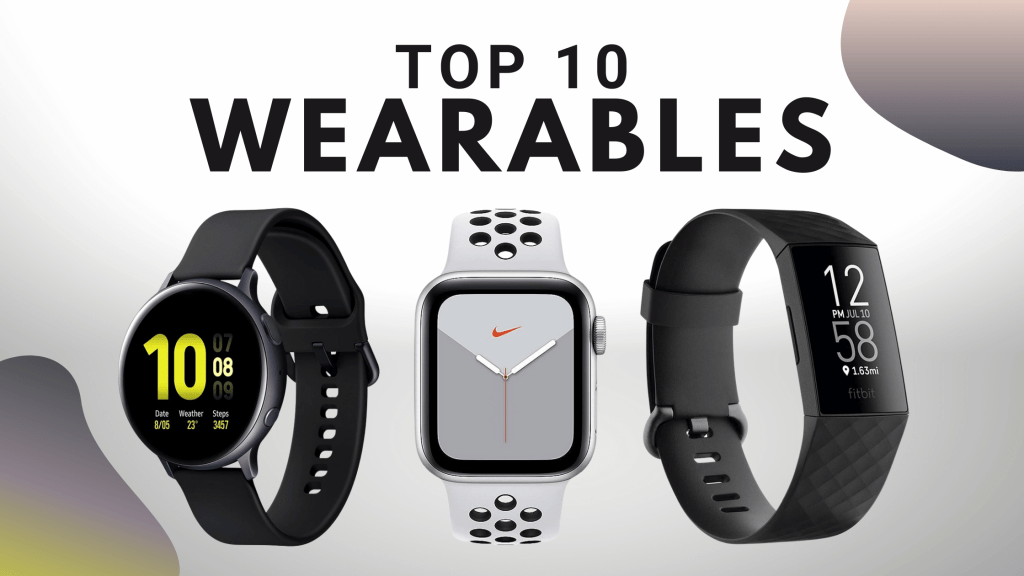 If you already don't have a smart watch, you have landed on the right page to get yourself the best wearable technology available in the UK! It is time to let go of your old-fashioned sports watches with their clunky design and buttons.
In our busy lives, we often do not have time to look after our fitness as much as we would like to. We are too occupied with our office work or looking after our homes to make some space for exercising.
With wearable tech, you can keep track of your daily activity and wellness needs with ease. The intelligent design and multitasking features of fitness trackers fit every lifestyle and style preferences.
The H8 activity tracker that combines elegant, feminine design with smart tracking features is perfect for women who don't want to let go of delicately styled watches. You can also opt for the Fitbit Charge 3 with an edgy style and health tracking features.
Add a touch of funk with Garmin Forerunner 45S. It is a fitness tracker which comes with pre-installed Europe maps. If you love the conventional sports watch design, but still want to enjoy modern features, the Huawei Watch GT2 Sports Edition is for you.
Pick your favourite from our top 10 wearables for this year!
Top in Class Android and Apple Fitness Wearables
The brand names do lend credibility to these wearable devices. Apple and Samsung wearables have made their mark with smartwatches that offer great functionality and efficiency. Therefore, our collection includes older and latest models, from Galaxy Watch Active 2 to Samsung Galaxy Watch 3, and Apple Watch Series 3-5 to Apple Watch SE.
Samsung Galaxy Watch Active2 for a Fresh New Look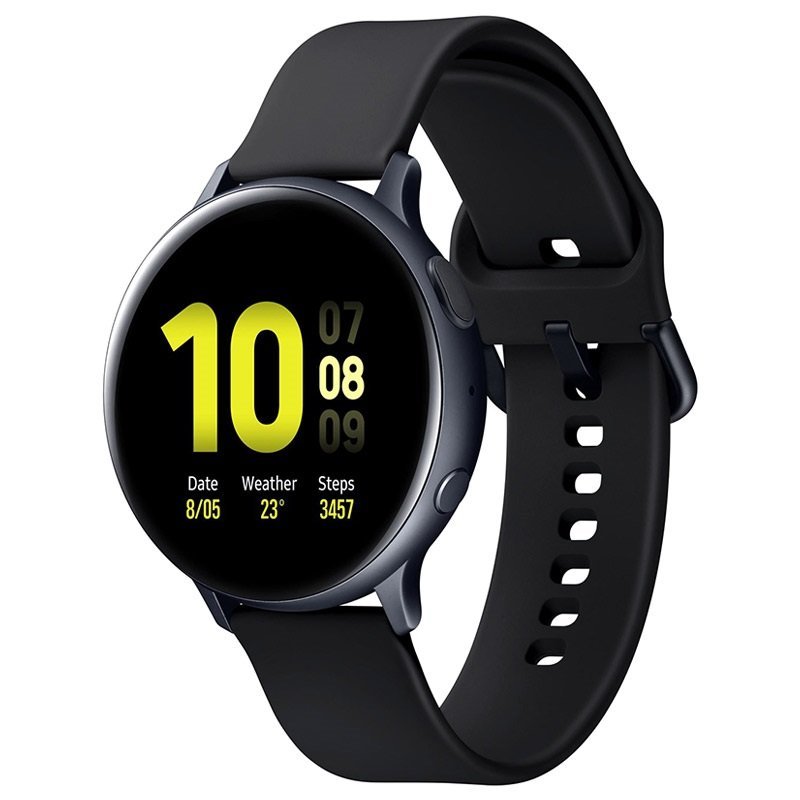 The Samsung Galaxy Watch Active2 comes with a bold round bezel that takes a fresh take on previous Samsung wearables. Its touch-sensitive bezel pulls all your tracking needs as well as social needs into a smooth display.
This smartwatch comes with the powerful chipset, Exynos 9110, offering high power and efficient performance. Like all android users, this gadget lets you make your own choices while picking your favourite exercise apps.
Stay on top of your game with these features:
Forget about sweat damaging your watch or a little rough love, thanks to its waterproof rating of IP68, Military-grade certification MIL-STD-810, and Corning Gorilla Glass DX+.
In addition to fitness tracking, it also offers sleep monitoring, calorie calculation, stand reminder, smart alarm, and pedometer.
It comes with an integrated Accelerometer, Gyro, Barometer, Heart rate, and Ambient Light sensors.
Plus, it supports Qi wireless charging, so you can forgo the hassle of wires when charging.
Apple Watch Nike Series 5, a Match Made in Sport and Tech Heaven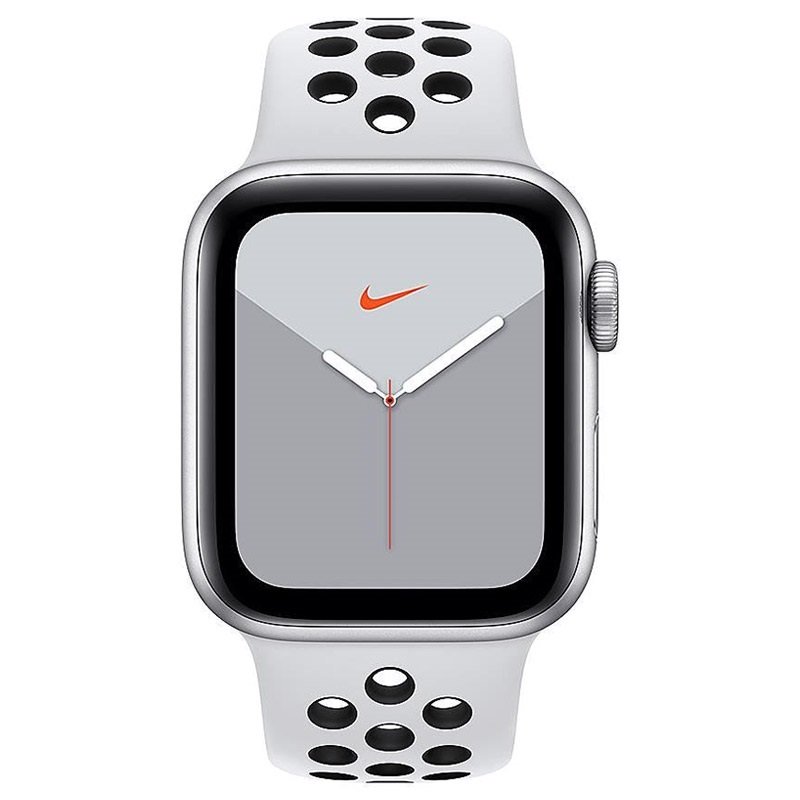 The collaboration that you did not know you needed! This Apple Watch 5 comes with a pre-installed Nike Run Club app, offering you a large platter of workouts and expert tips from the best in the fitness field.
Its large, always-on 1000 nits display allows readability even in the brightest conditions, so real-time measures stay real-time. And with its new Apple S5 chipset enjoy greater efficiency and performance. Easily connect your gadget with Wi-Fi, Bluetooth 5.0, or even use your Apple e-SIM with it.
Stay on top of your game with these features:
It is a perfect companion for explorers and adventures. The smartwatch comes with a built-in GPS, altimeter, and compass to read direction, inclination, longitude, latitude, and current altitude.
Keep track of your calories burned, resting heart rate, and other health measures with its integrated optical heart rate sensor and EKG sensor.
In addition to health monitoring, use your Apple iWatch to listen to music, get notifications, and more.
Smart Wearables with Flair and Edge
If you are looking for healthcare wearables that aren't plain and boring, then these choices are for you. Add a touch of colour and a whole lot of edgy to your fitness fashion with these fun and functional smartwatches.
Fitbit Charge 4 Fitness Activity Tracker for Sporty Elegance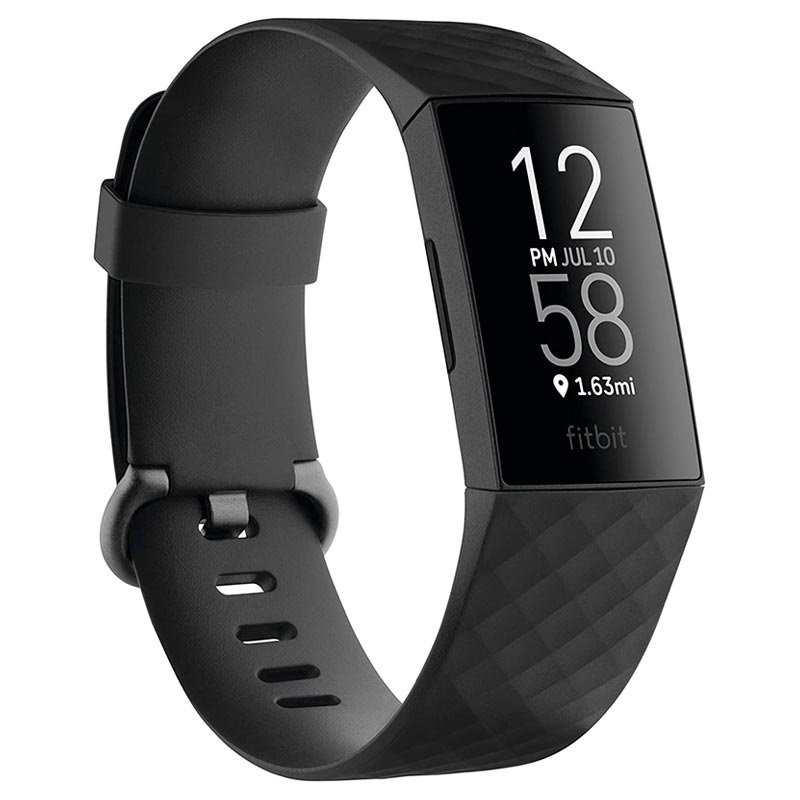 The Fitbit Charge 4 Fitness Activity Tracker offers maximum durability with its high-grade aluminium construction and Corning Gorilla Glass 3 display. Added to that, the stylish wristband and OLED display with customisable clock face add to your style.
This smartwatch features a 24/7 heart rate with heart rate zones and resting heart rate, real-time pace and distance, and automatic exercise recognition. Therefore we are sure you will have a holistic fitness experience.
Stay on top of your game with these features:
Comes with female health tracking, making it an ideal gadget for women who love multifunctional healthcare gadgets.
Comes with 20+ goal-based exercise modes, sedentary reminder, guided breathing sessions, and all-day calorie burn to give you an all-around health and fitness tracking experience.
Smartphone notifications let you receive calls, calendar, text, and smartphone app alerts. With the Fitbit Pay feature enjoy secure payments on-the-go.
Garmin Forerunner 45S Running Watch for Putting Fun in Functionality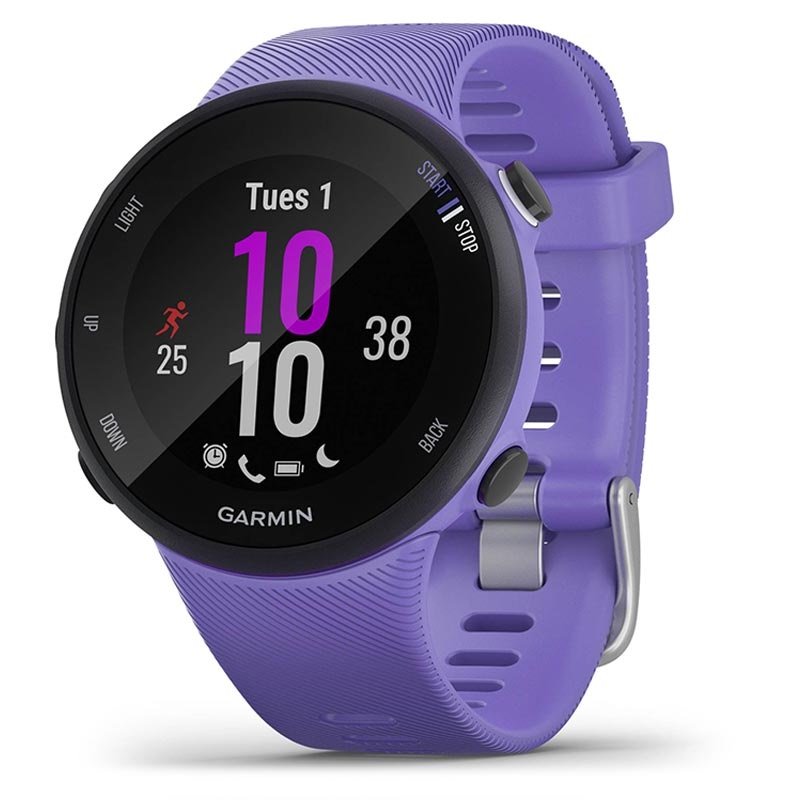 Bring in a pop of colour to your fitness essential with this Garmin wearable. The Garmin Forerunner 45S running watch makes for the perfect accessory for those that prefer outdoor activities with its advanced GPS tracking and pre-installed Europe maps.
The display's chemically strengthened glass and a 1.04-inch sunlight-visible touchscreen make it easy to use. The silicone strap ensures a comfortable wear, regardless of the training activity. It also comes with a 5 ATM water resistance rating!
Stay on top of your game with these features:
The smartwatch comes with a personal Garmin coach. It creates adaptive training plans that cover many sports such as cycling, treadmill running, indoor track, elliptical, cardio, yoga, and more.
Comes with 24 hours heart rate measurement, stress tracking, and Body Battery feature to help you make the most of your energy levels and know when it's time to rest.
With its smart notifications, stay connected with your emails and messages from your smartphone. Use the Garmin Connect app to explore more features!
Futuristic Sporty Bands, You Can Take for a Swim
Outstanding functionality and exceptional performances in all weather conditions, these slim and compact activity trackers are perfect for those with an active lifestyle. Additionally, these watches are suitable for those that enjoy water activities.
Fitness Activity Tracker KH20 for All Age Groups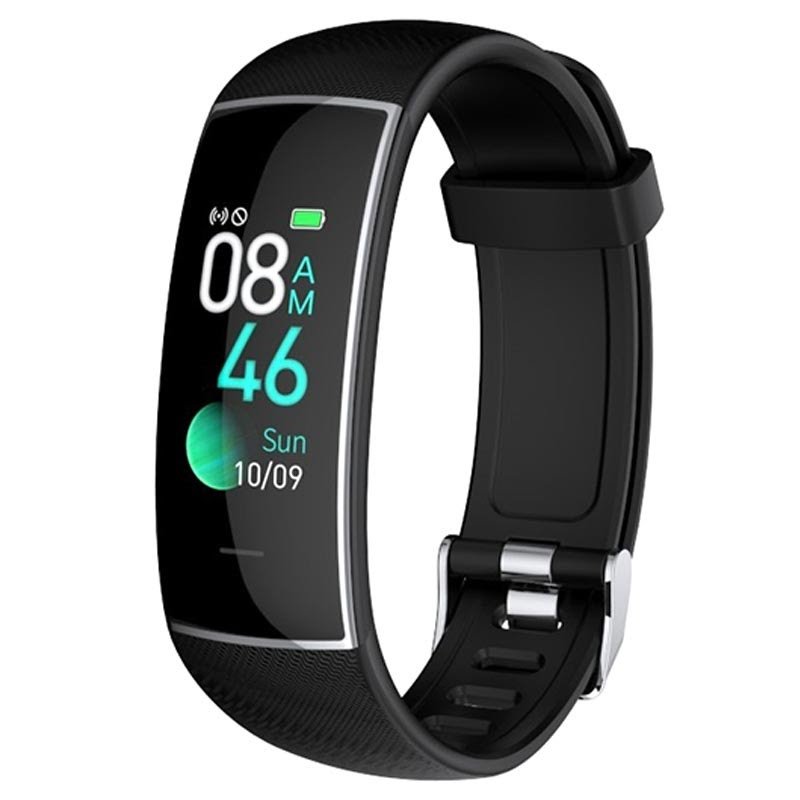 The light-weight construction of the Fitness Activity Tracker KH20 lets you comfortably go on with your day. This smartwatch comes with a soft, silicone strap that makes it easy on the skin.
This fitness tracker connects with Android and iOS devices and helps you keep track of your steps, calories, 24/7 heart rate, and sleep state throughout the day. When connected to your smartphone, you can also control music playback and use it as a remote for your camera.
Stay on top of your game with these features:
The KH20 comes with a smart design feature. Only take off the watch strap to expose the USB connector to recharge your smart band without additional charging supplies.
Its 200 mAh battery capacity offers up to 15 days of working and standby time.
Stay informed with calls, SMS, alarm clock, and social media notifications when you pair it with your smartphone.
Honor Band 5 Fitness Activity Tracker for the Swimmer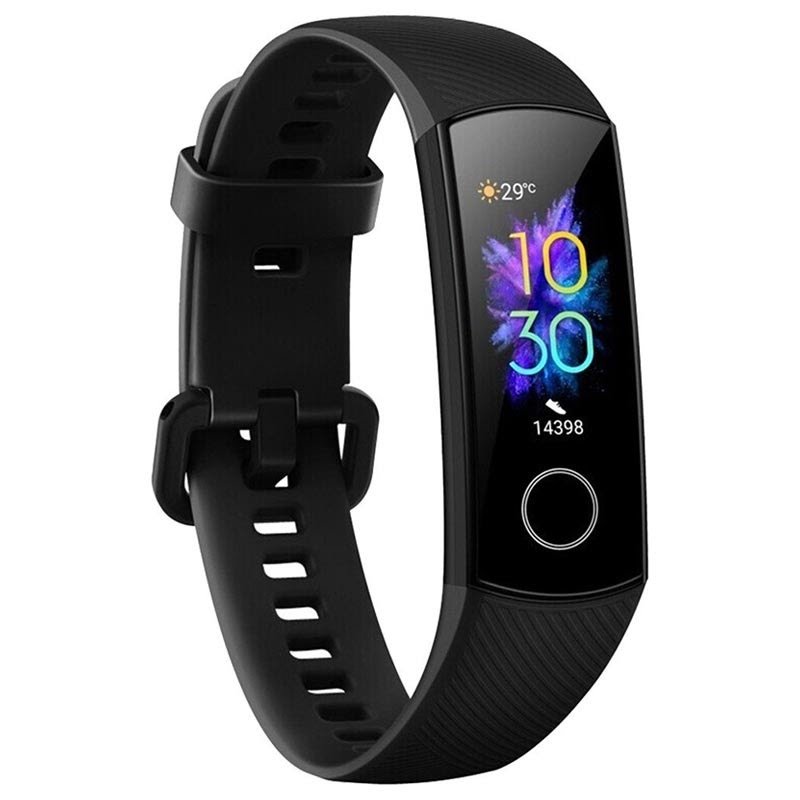 The Honor Band 5 Fitness Activity Tracker makes for a perfect smart accessory for a swimmer. This gadget will help you track your speed, distance, calories burned, and SWOLF scores while automatically recognising the four main swim strokes.
The smartwatch has a 0.95-inch touch-sensitive Sharp AMOLED display with customisable watch faces to match your mood of the day. This activity tracker supports multiple fitness modes, allowing you to track every fitness measure regardless of your choice of workout.
Stay on top of your game with these features:
In addition to heart rate and sleep monitoring, use your Honor Band 5 to track oxygen saturation in your bloodstream during workouts or at high altitudes.
Connect with your smartphone and receive notifications from social media.
Want to click the perfect workout selfie? Use your smart band as a remote for your smartphone camera.
A Mix of Traditional Design with Modern Functions
You don't have to give up on your style when choosing a fitness tracker. It doesn't matter if you are a woman that likes some femininity or a man that loves the rugged style of sports watches, as our picks will satisfy your needs.
H8 Women's Activity Tracker an Elegant Fitness Statement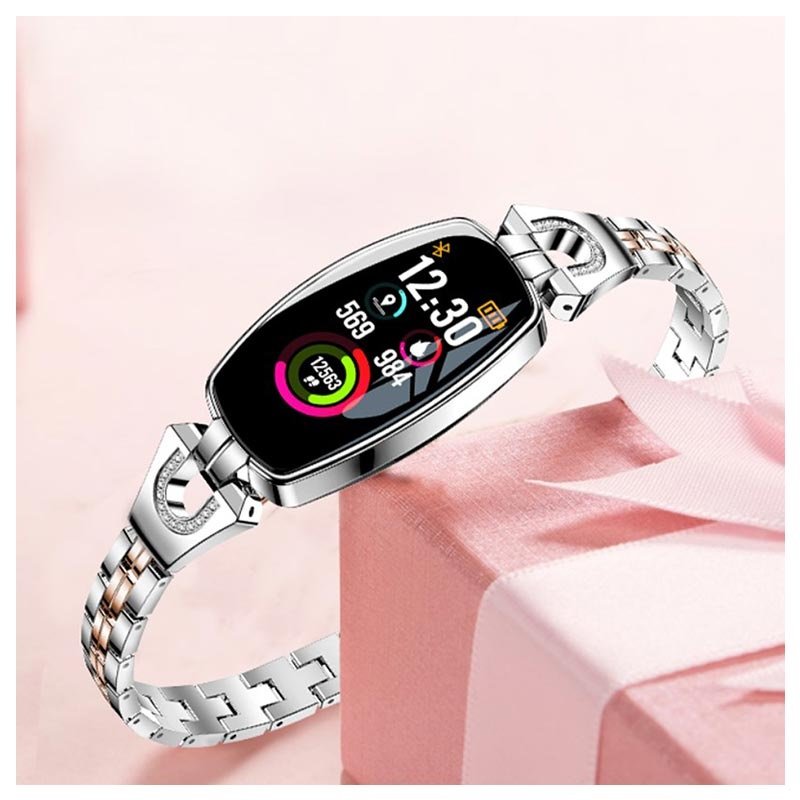 The H8 Bluetooth v4.0 Activity Tracker comes with a delicately designed stainless steel strap suit for any occasion, even a fancy evening event. The gorgeous watch offers a mix of elegant style and fitness tracking needs.
With its IP67 water resistance rating, you do not have to worry about splashes or sweat. Enjoy your fitness activities while it continuously tracks your heart rate, and measures steps, calories, and distance covered.
Stay on top of your game with these features:
The smartwatch lets you measure your blood pressure with a single press of a button.
Track your sleep cycle with its sleep monitoring feature. And with its sedentary reminder function, know when you need to get your body moving.
Connect your gadget with your smartphone and receive notifications for SMS, social media, and vibration alert for incoming calls.
Prone to forgetting where you left your watch? With its handy device location tool, easily find your smartwatch using your smartphone.
Huawei Watch GT2 Sports Edition for the Rough and Tough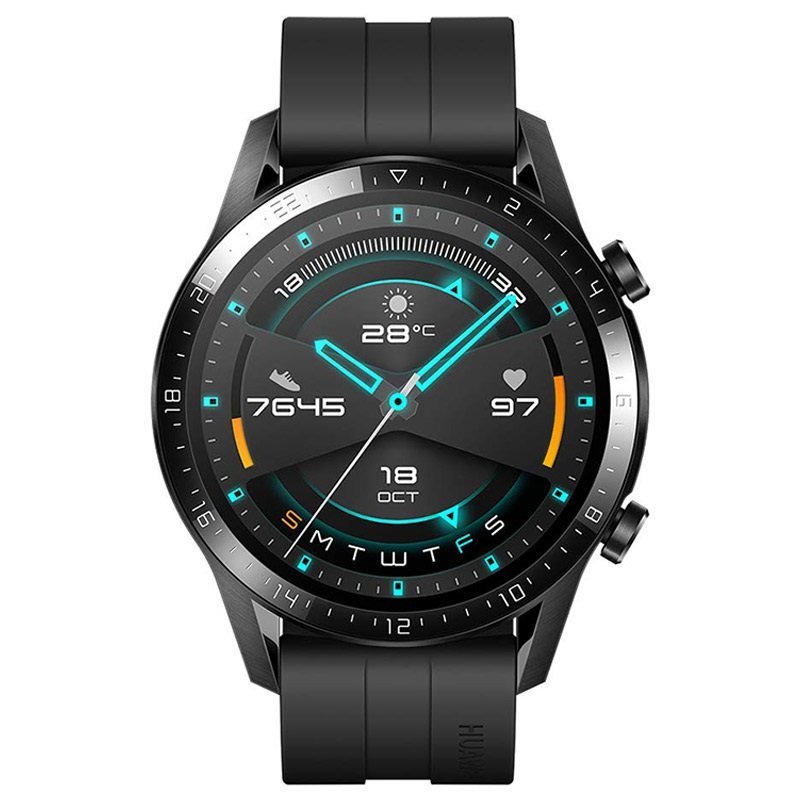 Sporty design meets new age functionality with the Huawei Watch GT2 Sports Edition. This tough gadget comes with a 3D curved display that mimics the construction of traditional sports watches.
With its always-on display, keep an eye on your fitness measures. Allow its predefined sport modes like running, cycling, outdoors, and at the gym, and swimming to make tracking a simple task.
Stay on top of your game with these features:
Constructed with stainless steel, ceramic and high-quality glass, and carved using gemstone processing technology, this watch offers the ultimate durability.
Its OLED capacitive touchscreen with 16M colours lets you enjoy the breathing exercise app to relieve stress.
With its rechargeable lithium-ion battery forget about constant charging! Get up to 2 weeks of function with just one charge with this long-lasting battery.
Enjoy automatic sleep detection, GPS, GLONASS, accelerometer, barometer, and more! This smartwatch comes packed with features for all types of tracking needs.
Sports Wearables that Keep it Simple and Bold
If your mantra is all about simplicity, then these fitness trackers are for you. Designed to cut down unnecessary additions, these activity trackers come with large screens that display fitness measures in a minimalist fashion.
Smartwatch CV06 to Keep the Heat On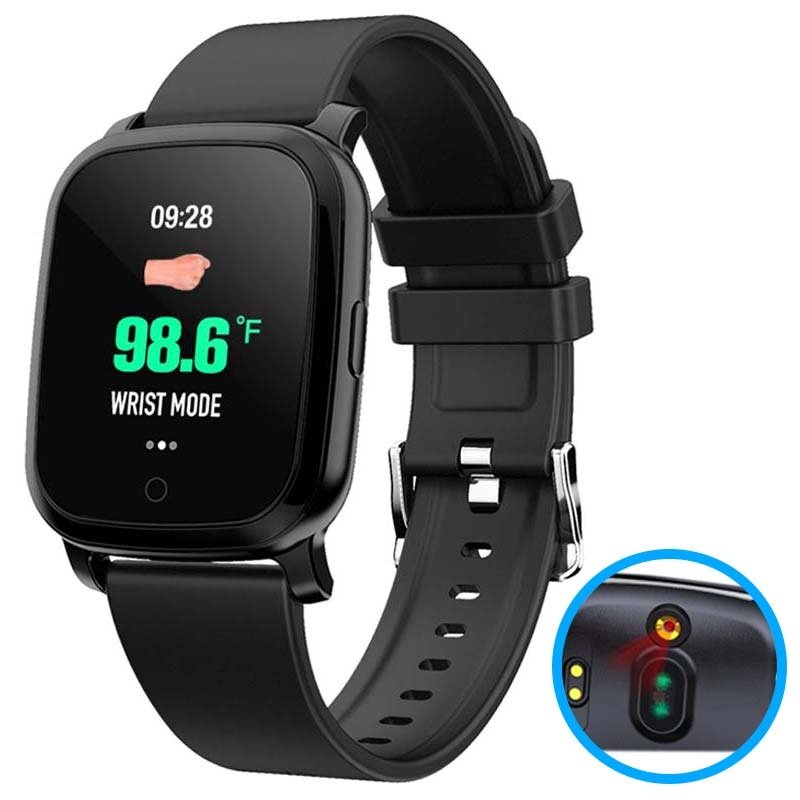 The Smartwatch CV06 comes with an integrated infrared thermometer that measures body temperature on the wrist and forehead. A handy gadget with an IP67 waterproof rating that you can make the most of when camping or trekking.
Connect your smartphone via Bluetooth version 5.0 and receive notifications on incoming calls and messages. You can also manage your music playback, use it as a smartphone camera remote, check live weather, and get OTA updates!
Stay on top of your game with these features:
The CV06 comes pre-installed with English, German, French, Spanish, Japanese, and Chinese languages.
Its 1.3-inch TFT and 240 × 240 dpi colour display screen makes viewing of measures easy.
Enjoy up to 20 days of working time and up to 60 days of standby time with its 140mAh battery capacity.
Xiaomi Amazfit GTR, Simply Strong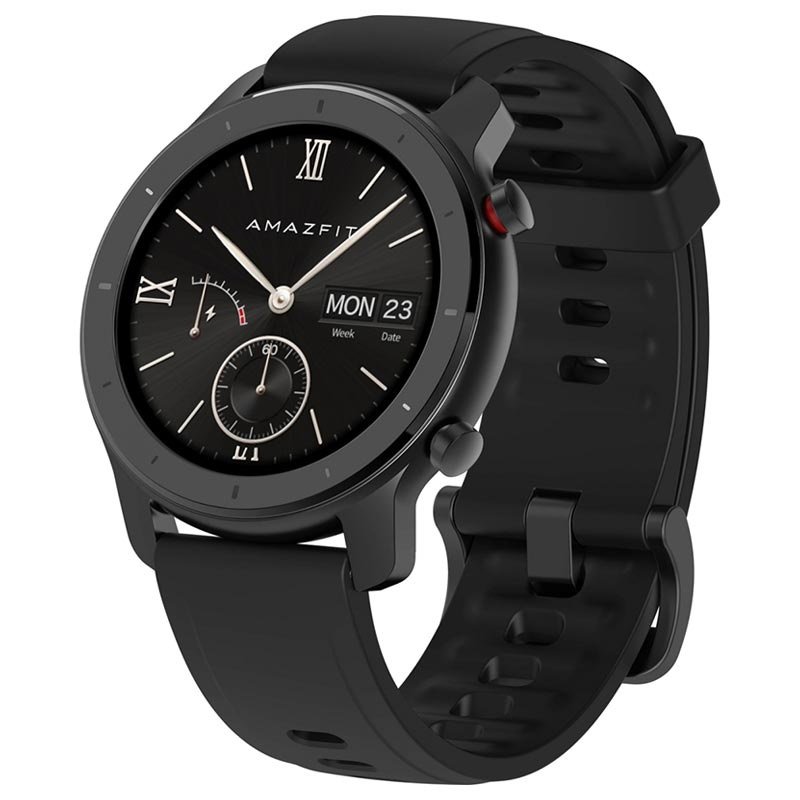 With its Gorilla Glass 3 and a 5ATM water resistance rating, the Xiaomi Amazfit GTR comes ready for all fitness adventures. And with its 195mAh battery capacity, get up to 34 days of working!
The Amazfit GTR's large display and smartphone pairing let you track your fitness need as well as stay connected with your e-mails, messages, and calls. Enjoy a healthier lifestyle with its multiple different sport modes that adapt the info based on your current activity type.
Stay on top of your game with these features:
The Amazfit GTR comes with accurate GPS and GLONASS ensuring you never get lost on your trekking trails or when you are out camping.
The always-on display lets you have all your real-time fitness measures and crucial information a glance away.
Easily connect with apps such as weather forecast, timer, alarm, or many more without any problem from your smartwatch.
Advantages of Wearable Technology
Fitness tracker helps improve overall productivity and health and wellness. These smart gadgets with their plethora of features make tracking easy, allowing you no excuse to skip out on your workouts and diets.
With many wearable technologies supporting smartphone connectivity for receiving alerts for calls, messages, and even e-mails, you can always stay connected without having to pull out your mobiles from your pockets.
We also encourage you to practice proper hygiene when working out in shared spaces. Check out our collection of Cleaning & Hygiene products!
For more smart wearables check out our wide range of products or get in touch with us and we will help you find your perfect match.